Latest in Living News
Get up-to-date everyday life news from our reporters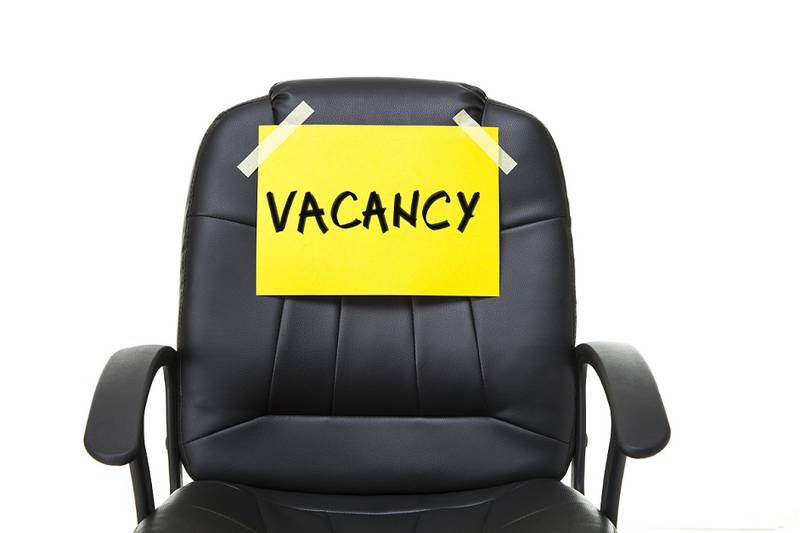 The office that protects workplace rights for 30,000 congressional workers testified before the House Administration Committee Tuesday.
read more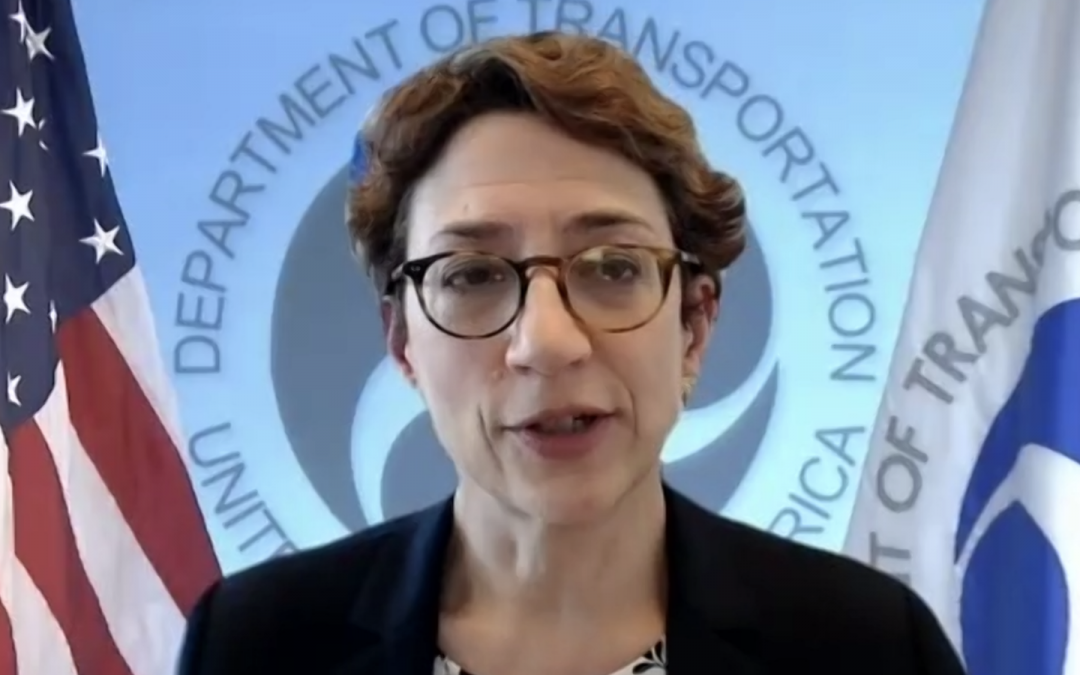 Reconnecting communities divided in the 1950s by highway construction and reducing carbon emissions that disproportionately impact low-income neighborhoods are high on the DOT's agenda.
read more
WASHINGTON — After serving a total of 12 years in prison on a series of felony convictions, Dolfinette Martin spent the first year of her release living in her mother's senior living apartment, hiding from others in the building because the lease prohibited roommates.
Nearly a decade later, Martin now is the housing director for the New Orleans nonprofit Operation Restoration, and on Tuesday she urged members of the House Financial Services Subcommittee on Diversity and Inclusion to approve legislation that would expand housing, employment and financial opportunities for people who have been incarcerated.
The hearing was part of a continuing effort by Democrats who want to reform the criminal justice system.
Nearly one in three U.S. adults has a prior arrest record or conviction, according to the National Employment Law Project.
"These are our neighbors, our friends, our family members," Chairwoman Joyce Beatty, D-Ohio, said. "We are a nation of second chances."
While the U.S. has a record-setting 10 million job openings, more than 8 million people are still unemployed, sometimes due criminal records that are barriers to employment, said Rep. Ann Wagner of Missouri, the top Republican on the subcommittee.
The subcommittee considered four bills — two that would remove barriers to housing and two that would increase economic opportunities for those who have been arrested, convicted or incarcerated.
The Fair Chance at Housing Act would ensure public housing agencies could only deny tenants a home based on criminal activity if they were engaged in "covered criminal conduct" — a felony conviction that threatens the health and safety of other tenants.
The subcommittee also considered legislation that would restrict tenant-screening companies from accessing anything other than conviction records.
Melissa Sorenson, executive director of the Professional Background Screening Association, told the subcommittee the legislation should also include liability protections for employers in case an employee with a criminal record were to harm someone on the job. Sorenson also recommended a uniform "ban-the-box" standard for private employers, which would prohibit them from requesting a job applicant's criminal record until after conditionally offering the job. Many employers ask job seekers to check a box on an employment application if they have been convicted of a crime. Advocates for eliminating that box say it would help reduce bias in the hiring process.
Starting in December, federal agencies and contractors will be prohibited from requesting a job applicant's criminal record until after conditionally offering the job. 
Sorenson noted that states have differing laws – or no laws – prohibiting "ban-the-box" practices for private employers, which means applicants applying for the same job in different states may receive different treatment. 
Other legislation considered during the hearing included the Expanding Opportunities in Banking Act, which would loosen economic restrictions for people who have kept a clean record five years after incarceration, are under 21 or whose records were expunged or who committed minor crimes, like the use of a fake ID or shoplifting. 
Financial Services Committee Chairwoman Maxine Waters, D-Calif., said she expects the committee "to be in the forefront of getting rid of these discriminatory policies."
The measures have yet to be introduced formally in the House.
A vivid example of Washington's rank as having the highest number of homeless people per capita is the line of pitched tents outside the brick walls of Union Station. Any free sidewalk space is occupied by shopping carts overflowing with blankets and cardboard boxes. Some contain granola bars while others are filled with extra socks. Several of the homeless people crouched along the wall are talking to themselves. Others yell at nobody in particular, their expletives occasionally drowned out by the blaring horn of a passing train.
D.C. has a higher rate of homelessness per capita than any state in America at 94 per 10,000 residents, according to a Department of Housing and Urban Development report in January. The city's ratio is more than twice the rate of New York state (46) and California (38) and more than five times the national average.
The District of Columbia's Department of Behavioral Health is trying to escape this unwanted first-place title. Their Community Response Team works 24/7 providing care to the city's homeless individuals suffering from mental illnesses.
Director Anthony Hall leads the 52-person team consisting of licensed clinicians and individuals with expertise in homelessness, mental health and substance use, crisis intervention and the criminal justice system.
"We'll go out, assess the situation, conduct an evaluation and make a determination for care," Hall said.
The team frequently conducts checks in "hot spots" such as the area around Union Station or parts of Columbia Heights to ensure individuals previously cared for are being proactive with their services.
"We see a lot of acutely psychotic individuals not currently undergoing treatment who lack the insight to understand, despite the fact that it might not be intentional, that their behaviors put them at risk or cause them to appear threatening to another person," said Hall.
According to the Metropolitan Washington Council of Governments, 25% of people experiencing homelessness in the District of Columbia suffer from some form of severe mental illness compared with 4% of the general overall population. These illnesses include anxiety, depression, psychosis, schizophrenia and bipolar disorder.
Hall said he has seen signs the team's work has started to take root. Recently he received a call from a homeless patient asking him for help.
Department of Behavioral Health Director Barbara Bazron said her agency provides treatment for anyone within the District needing mental health or substance use disorder services regardless of their ability to pay.
"We provide whatever it takes wherever necessary to make a difference in the life of that person," Bazron said.
The DBH budget was $285 million in 2019, a $7 million increase from 2018, to help treat homeless persons. The department served 24,098 mental health consumers, an increase from 23,259 in 2018. Last year, it cost $5,062 to treat a mentally ill patient—the highest price recorded by the department. Bazron said the increase was due to hiring more intensive care experts. The DBH now has over 80 certified community-based providers who are responsible for distributing medications to individuals needing care or any continued treatment.
"D.C. is a pretty small, compact place so people tend to find their spot and those who are serving them kind of know where those spots happen to be," Bazron said.
Her department, especially the Community Response Team, works closely with the Metropolitan Police Department officers who respond to calls regarding mentally ill homeless persons, often in situations when there are complaints of threatening or disturbing members of the public.
"We have a community intervention officer program in partnership with the MPD and the Department of Homeland Security that trains officers in mental health strategies and support," Bazron said.
Officers learn de-escalation techniques and how to identify key characteristics of individuals with mental health issues.
"If an officer feels that person might have a mental health problem, then they will correspond with our team or transport them to our crisis psychiatric emergency treatment program," Bazron said.
The DBH is currently housing 2,200 homeless persons with mental health issues in community residential facilities.
"The goal is to get and keep people in treatment so they can be on the pathway to recovery and ultimately, as our mayor says, the pathway to the middle class," Bazron said.
Last year, Mayor Muriel Bowser announced her goal to create 36,000 affordable housing units by 2025— housing that could help homeless residents find shelter and make D.C. more affordable for working-class residents affected by high rents and gentrification.
Until the development of more tangible long-term solutions, Bazron and Hall continue to develop their team and care for those needing treatment in the nation's capital.
"I would like to see us expand and improve our community footprint," said Hall. "That's been the goal—to really integrate behavioral health services into the everyday experience of the residents of the District so that it's easy to access information about services and treatment in the community.
WASHINGTON—Sexual assault and sexual harassment cases by employees are pervasive at the National Oceanic and Atmospheric Administration and major reform is needed, House Subcommittee on Oversight and Investigations Chairman T.J. Cox said at a hearing on Thursday.
From 2015 to 2018, 22 allegations of sexual assault were made by employees, according to a report by NOAA. In another report published this week, two additional allegations were made. "This is not new at NOAA," said Cox.
Most assaults are reported by female fishery observers. Many of these observers are recent college graduates, working in remote places, said Cox.
"Observes have repeatedly reported hostility and harassment from crew members and when aimed at female employees this usually takes the form of sexual harassment," said Cox.
NOAA has set up a Workplace Violence Protection and Response Program for victim support and to coordinate sexual assault and harassment reports. So far, the program has only one staff member.
Cox said that the program was "severely understaffed."
NOAA has contracts with six victim advocate groups to provide services for staff in different parts of the world. One of these contracts is with Standing Together Against Rape.
"Observers are immediately placed in a vulnerable position… fishing crew often view an observer as an "outsider" or "snitch," Said Julia Dale, manager of prevention and education at STAR.
Harassment can start from when observers step onto a vessel and are told to complete duties that are not part of their job like cooking for the crew, as part of hazing, said Dale.
"There should consistent prevention training for industry personnel, enacting of enforceable legislation that holds people accountable and changing norms," said Dale. "With the work being done and the information being put out and the partnerships happening, we will see a change in the culture norms on fishing boats."
WASHINGTON — Highly rated businesses in black neighborhoods sustain revenue losses totaling about $3.9 billion and do not grow any faster than low-rated businesses, a study released Wednesday by the Brookings Institution and Gallup found.
The study by Brookings' Metropolitan Policy Program and Gallup is part of a larger project that evaluates the devaluation of different assets in black neighborhoods. In an earlier report, researchers found that when compared to similar homes in white neighborhoods, homes in black neighborhoods, on average, were devalued at a rate of 23 percent.
To examine the devaluation of businesses, researchers matched customer ratings on Yelp and data of the financial performance of businesses from the National Establishment Time-Series Database.
"This distortion of the market is robbing people and communities of profit," said Andre M. Perry, a fellow at the Metropolitan Policy Program and an author of the study.
He also highlighted myths surrounding black entrepreneurs. "The notion that they [black entrepreneurs] are not there is false," Perry said.
Perry said these issues exist because federal policy has devalued black communities.
On average, minority-owned businesses are rated just as highly or higher than white-owned businesses on Yelp, but businesses in black neighborhoods receive fewer reviews and are rated 0.2 stars lower on average, the report found.
Tynesia Boyea-Robinson, president and CEO of a company that seeks to achieve social benefits through financial investments, said supporting black-owned businesses helps close the racial wealth gap and generates income. She noted that a recent Association for Enterprise opportunity report found one-fifth of employed black people are employed by black business owners.
Jonathan Rothwell, a senior fellow at the Brookings Institution who contributed to the report, said that no matter the ethnicity of the owner, businesses located in black communities were still being devalued.
He said he hopes this report motivates people who don't live in majority-black neighborhoods to think about how distorted their consumption decisions might be.
"Are there hidden gems they couldn't otherwise find about?" he said. "And (they could) actively go out and find those restaurants and be a patron of them rather than going down the street to the one that everybody in the neighborhood is talking about or the one that has a celebrity chef."
WASHINGTON — U.S. territories like the Virgin Islands are in need of more federal funding to improve infrastructure so they can withstand hurricanes or improve trade, the head of the Virgin Islands Public Works Department told a House hearing on Thursday.
Delegate Eleanor Holmes Norton, who is chair of the Highway and Transit Subcommittee, said the transportation needs of tribes, federally managed land and U.S. territories have been neglected.
The last time a hearing was held on the problem was 2002.
Nelson Petty Jr., commissioner of the Virgin Islands Department of Public Works, told the subcommittee that the infrastructure of the islands is advancing to accommodate trade throughout the Caribbean. Petty said it's vital for infrastructure to be able to withstand this traffic as well as hurricanes.
U.S. funding is crucial for economic growth on the islands, but it has not significantly increased over the years, he said.
"When infrastructure investments are made on the governmental side, private investments are sure to follow. It is beneficial to the socio-economic stabilization." Petty said.
For transportation infrastructure to be properly built,Petty said, many factors, such as tourism and environmental changes have to be taken into account. Keeping up with these changes requires millions in funding that is not often granted.
National Forest System Deputy Chief Christopher French said the agency needs $5 billion to complete deferred infrastructure maintenance, including $3.6 billion just for roads. The NFS has 60,000 miles of roads and bridges.
"In Central Pennsylvania, a single forest service bridge is the only connector to a small subdivision and it's in such disrepair that the community fire trucks cannot serve their homes," French said.
French criticized the FAST Act, which provides funding for transportation infrastructure investments, because it has helped to reduce backlogged maintenance by only 3%. He said he has not seen the funding he expected from the program.
Joe Garcia, head councilman of the Ohkay Owingeh tribe, agreed that the FAST Act does not provide enough funding, especially for tribal communities.
Native tribes are falling behind the rest of the country economically because of the lack of investment in transportation infrastructure, he said. The tribes' most traveled roads, he said, are also the ones in the worst condition and are often times unpaved.
Garcia called on the subcommittee to create a self-governance office for tribes in the Department of Transportation that would help to better allocate funds.
WASHINGTON — Democrats on Wednesday criticized a Trump administration plan to change the measure for determining whether someone is poor, making it harder to qualify for public assistance progrms.
The House Oversight and Reform Committee hearing was held to assess the effects of the administration's recent regulations on child poverty, housing, hunger and health.
The federal poverty line, which determines eligibility for government assistance programs, is based on how much Americans spent on groceries during the 1950s.
Rep. Alexandria Ocasio-Cortez, D-N.Y., a witness at the hearing, said the current poverty line needs to be updated because it has "simply been calculated by the price of minimum dietary requirements times three."
"The current poverty line assumes you have a spouse at home full-time taking care of your children," Ocasio-Cortez said. "The current poverty line doesn't assume you have any significant health care costs. The current poverty line does not reflect geographic differences. Our poverty line treats all of these communities exactly the same. Even by that calculation, today 40 million Americans live in what the government recognizes as poverty."
In May, the Office of Management and Budget issued a proposal that would use a lower measure of inflation to calculate the poverty line. Under a lower inflation rate estimate, the poverty line would rise at a slower rate. As a result, fewer people would qualify for public assistance programs including the Supplemental Nutrition Assistance Program, commonly known as food stamps, and Medicaid.
In December, the Trump administration approved a rule that would cut off nearly 700,000 SNAP recipients from receiving assistance.
Analysis from the Center for Budget and Policy Priorities shows that the change could cause millions to either lose eligibility for or receive less help from the government assistance programs. Specifically, the think tank found that more than 300,000 children could lose comprehensive coverage through Medicaid and the Children's Health Insurance Plan.
In November, Ocasio-Cortez introduced legislation to adjust the poverty line to reflect family status and geographic differences in the cost of goods and services. She said the legislation asks the federal government to "do a simple thing: measure the amount of poor people in the United States of America."
"We do not do that," Ocasio-Cortez said. "As a consequence, America is in a state of denial about the level of poverty in this country. As a consequence of that, we do not truly understand the actual status of where people are."
In his State of the Union on Tuesday night, President Donald Trump asserted that "poverty is plummeting" under his administration. The president said more than "7 million Americans have come off of food stamps, and 10 million people have been lifted off of welfare."
Ocasio-Cortez disputed his statement, saying the 7 million "were kicked off food stamps in this country. People are going hungry because we like to use the word 'lift' instead of the truth, which was 'kicked.'"
Amy Jo Hutchison, a community organizer, told the committee that current poverty guidelines "are ridiculously out of touch." She told the stories of a single mother with a low income who had encouraged her daughters to get jobs, but after claiming their income for her Department of Health and Human Services review, she lost her SNAP benefits and insurance. Unable to afford her health care, she "weaned herself off of her blood pressure meds" because she couldn't afford them even while working two jobs.
"Eventually, the girls quit their jobs because their part-time fast food income was killing their mom," Hutchison said.
WASHINGTON – As Jewish people around the world commemorate the 75th anniversary of the liberation of Auschwitz, the conversation about anti-Semitism continues on Capitol Hill.
"It grieves and shocks me that anti-Semitism is rising again in Europe, the US and, in fact, across the world," Rep. Ann Wagner, R-MO, said, during a subcommittee hearing on Resisting Anti-Semitism and Xenophobia in Europe.
Holocaust survivor Nat Shariff shared the story of his 33 family members who perished under the Third Reich during a House Oversight and Reform Committee hearing.
"Each one of my children and grandchildren was named after one of my relatives who was murdered by the Nazis," Shariff said.
In an effort to combat anti-Semitism in the United States, the House of Representatives Monday passed the Never Again Education Act 393-5, authorizing $10 million over the next five years to expand Holocaust education nationwide.
WASHINGTON – Congress needs to get more aggressive in passing laws to reduce the rising number of phone scams against senior citizens, which cost seniors $38 million last year, top Social Security Administration officials said Wednesday.
At the 25th hearing on the topic by the Special Senate Committee on Aging, the officials said Social Security impersonations have replaced the Internal Revenue Service scams as the number one reported scam in 2019 by the Federal Trade Commission.
The Social Security Administration's inspector general reported these impersonations have resulted in $38 million in reported losses to Americans last year.
Machel Anderson is one of those victims.
Anderson said she was told her Social Security number was "compromised" and was being used by a powerful drug cartel. She told the committee the scammer said her family was in danger and the only way to keep them safe would be to transfer all of her money to a separate "safe" account. The scammer said she would be suspected of working with the cartel if she didn't comply.
"I got so upset by all of this that I began to cry," Anderson said. "He [the scammer] told me, 'No crying.'"
She lost $150,000.
"I was devastated," Anderson said.
Inspector General Gail Ennis announced that the Justice Department has filed civil complaints in federal court in New York City requesting temporary restraining orders against five telecommunications companies and their owner or operators for instigating millions of government imposter telephone scams.
"There is a special place in hell for those scamming our veterans and our seniors," said committee member Sen. Martha McSally, R-Ariz.
McSally said she was infuriated to hear one of the companies, TollFreeDeals.com, is based in Arizona.
Congress enacted a law in December extending the Federal Communications Commission's statute of limitations on robocall offenses, increasing potential fines for scammers and creating other actions to prevent scam calls from reaching the public.
Last year, Committee Chairwoman Sen. Susan Collins, R-Maine, proposed a measure that would double the penalty for providing inaccurate caller identification information and extend the statute of limitations for penalizing scammers.
"The best way for us to prevent this scam from ever again robbing seniors of their hard-earned savings is to prevent the scam from happening in the first place," Collins said.
Committee members like Democratic Sen. Amy Klobuchar have proposed several bills to prevent further fraud. The Minnesota senator's bill would ask the Federal Trade Commission to create an office within the Bureau of Consumer Protection to increase monitoring for mail, television, Internet, telemarketing and robocall fraud targeting seniors.
Scammers mask their caller ID, causing the phone to falsely display the Social Security Administration. Fraudsters scare victims by saying their Social Security Number has been suspended due to suspicious criminal activity and the only way to recover the number is to comply with the scammer's directions. Fraudsters also call and pose as a family member in an emergency who needs money immediately.
"If the administration wishes to contact you, it will most likely mail you a letter with instructions and payment options," Ennis said.
The inspector general said the Social Security Administration does not threaten someone with arrest unless they immediately pay a fine or fee nor require payment by retail gift cards, cash, wire transfer or prepaid debit card.
"If a caller says there's a problem with your Social Security account and asks for your (Social Security) number, hang up," said Social Security Commissioner Andrew Saul. "It's a scam."
Saul emphasized the importance of publicity and education. In collaboration with the Ennis' office, Saul has created hundreds of television and radio public service announcements, collaborated with major phone carriers to block millions of spoofed calls, displayed information on video monitors in thousands of stores and created an online scam form and hotline to report suspected fraudsters.
According to Ennis, the hotline received over 850,000 calls reporting Social Security fraud in FY 2019.
"We need all the help we can get," Saul said. "It's a continuing process and we're in the initial phases of educating people."
WASHINGTON — "Over 100 years ago, my great-grandfather came to New York City fleeing anti-Semitism," said Rep. Max Rose, D-N.Y.
The House Subcommittee on Intelligence and Counterterrorism convened last week to discuss the thereat posed by domestic anti-Semetic terrorism.
"Why is this happening?" asked Rose. "What do we do tomorrow and the next week and the next month?"
This week marks the 75th anniversary of the liberation of Auschwitz, the Nazi death camp where an estimated 1.1 million people perished. To commemorate the liberation, the Nation Archives has a display about the horrors committed at Auschwitz. 
"It's important for us to reflect back on the causes that led to Auschwitz, as well as the consequences," said Steve Luckert of the United States Holocaust Museum.