Latest in Living News
Get up-to-date everyday life news from our reporters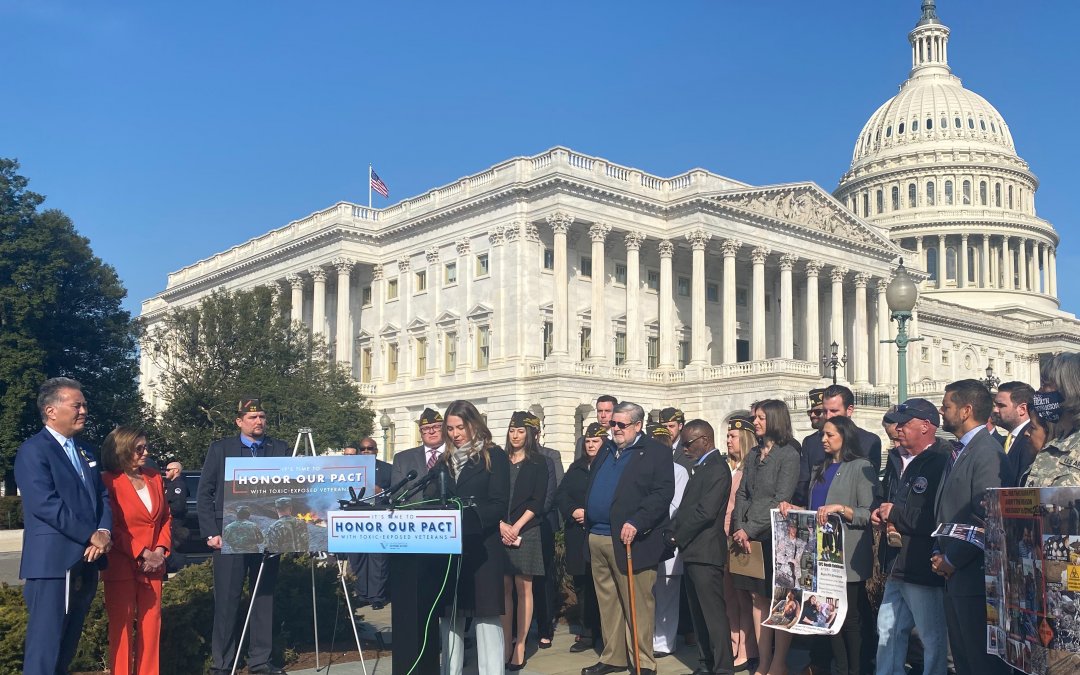 Toxic exposure occurs when military members are exposed to harmful chemicals and toxins while serving. For Burch, it was burn pits in Afghanistan. For Vietnam veterans, it was Agent Orange. For World War II veterans in Japan, it was radiation. Exposure to such toxins can cause wide-ranging, long-term health impacts. 
read more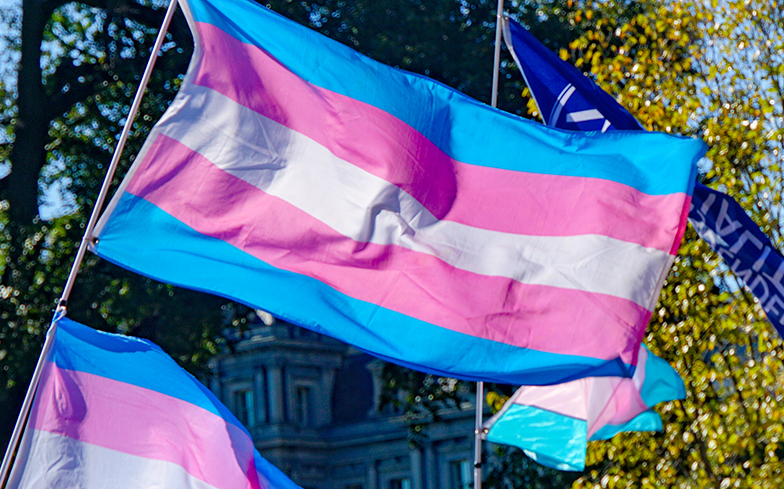 A day after the State of Union, a Texas court, President Biden and HHS Uphold Trans Rights
read more
WASHINGTON – Restrictive zoning policies are a chief force behind the nation's continued housing shortage, experts said at a Bipartisan Policy Center panel on Tuesday.
"We are experiencing the longest economic expansion in history (and) at the same time, seeing the fewest units produced on record," said Up for Growth CEO Mike Kingsella. 
According to the legislative advocacy organization's 2018 report, from 2000 to 2015, the U.S. fell 7.3 million homes short of meeting housing needs. This means that for every 10 new households formed, the housing market has only responded with approximately seven new homes, Kingsella said. 
"We have systematically under-produced housing relative to housing needs," he added. 
This is due in part to exclusionary zoning, or policies made with the intent to exclude and separate housing uses, according to Kingsella. 
Studies show that these policies that restrict low-cost, high-density housing can act as "geographical segregation" by disproportionately impacting low-income people and communities of color. While wealthy, often white families, can live in ideal neighborhoods with ample access to transportation and other amenities, little affordable options push others out. 
"The originators of many of these policies had the segregation of not only real estate and housing types in mind, but also the folks that inhabit it," Kingsella said. "(It's) really an exclusionary and dark park of our nation's land use in housing market history." 
People of color have faced compounded hardships during COVID-19, which has exacerbated the housing crisis. Lost and reduced income has made paying rent difficult. The Center on Budget and Policy Priorities reported that between last September and October, 28% of Black renters and 18% of Latino renters were not caught up on rent – compared to only 12% of white renters. 
"It was motivated by…desire for very explicit racial segregation. Also there was a very clear desire for class separation," said University of Georgia professor Sonia Hirt about the chief motivations behind zoning laws' implementation in the U.S.
Hirt emphasized the connection between homeownership and generational wealth. 
"The home is actually a very important part of wealth creation for the American middle class," she said.
Without homeownership opportunities, it can be difficult to escape generational wealth gaps, Kingsella said. 
"Certainly, in areas that are historically redlined there are, in general, a lack of homeownership opportunities," he said. "So there is a compounding effect in terms of the racial wealth gap going back to many of these barriers that are stymieing housing production writ large."
The impacts of restrictive zoning policies on housing options is evident in places like Connecticut, which has the highest rate of income segregation in the country.
"91% of Connecticut is zoned for single-family housing," said Sara Bronin, a Cornell professor and founder of the nonprofit coalition Desegregate Connecticut. "In this entire state we have 2% of our land that allows for multi-family housing – which really is the process that would enable that housing to be built." 
Desegregate Connecticut created the Connecticut Zoning Atlas to visualize state zoning and districting and reveal inequities — the first of its kind online interactive to be done on a statewide basis. 
Kingsella pushed back against the often-used argument that affordable housing harms local economies. 
"(Up For Growth) found that the U.S. GDP could increase to the tune of $2.4 trillion cumulatively over a forecast period of 20 years," he said. 
Looking forward, Kingsella said the good news is that "Congress has recognized that the housing underproduction is a national issue."
"The quantity of legislative proposals aimed at dealing with this are increasing, and we're encouraged by the momentum that we're seeing," he said, citing the excitement about the Housing Supply and Affordability Act, which is part of President Joe Biden's Build Back Better framework. 
If Democrats end up moving forward with efforts to pass incremental versions of the president's signature legislative agenda, the HSAA would provide $1.75 billion for a planning grant program that would enable cities to reform zoning codes.
WASHINGTON — As the possibility of a national civilian climate corps is being considered in Congress, Black and brown community leaders hope lawmakers will collaborate with and learn from local efforts that have already taken root across the country.
The Biden administration's Build Back Better Act, which would allocate $2.25 billion for staffing a civilian climate corps, passed the House Nov. 19 and awaits Senate action.
In addition, President Joe Biden advocated for a climate corps in his January executive order on tackling the climate crisis, and nearly a dozen lawmakers — including Sen.Ed Markey, D-Ma., and Rep. Alexandria Ocasio-Cortez, D-N.Y., — have introduced climate corps bills within the last year.
"This is our FDR moment," Markey said at an August news conference, referencing former President Franklin Delano Roosevelt's initiative to employ Americans on government projects and end the Depression. "In the 1930's, FDR created … a Civilian Conservation Corps in order to deal with the problems of the 1930s. Well, we're updating it to a Civilian Climate Corps, to unleash the same level of talent, but this time, to do it with intersectionality.
The Civilian Conservation Corps ran from 1933 to 1942. It was largely targeted toward white men.
Tonya Gayle, who is Black, is the executive director of Green City Force, a corps in New York City that trains young adults ages 18 to 24 living in low-income housing to create equitable, green communities while learning new skills that could translate into good jobs.
"We don't want (elected officials) or others to just make up a plan for how we should do this," Gayle said. "They need to come talk to all of the groups that are already doing it and then build on that."
Many activists have been fighting for racial justice and environmental justice for decades, Gayle said. Green City Force is part of the Corps Network, a group of over 100 climate corps nationwide that was established in 1985.
According to Martha Ross, senior fellow at Brookings Metro, an effective climate corps needs to focus on projects that matter to local communities and to invest in resources such as counseling and career development to connect young adults with future opportunities.
Tatijana Ollivierre works with the Green Team at Groundwork Somerville, a program that empowers high school students from marginalized backgrounds to be environmental leaders. Green Team members work on Groundwork's urban farm and attend workshops to become community leaders in racial justice and environmental justice.
In an August press conference, Markey said the Green Team in Somerville, Massachusetts, is a model for a national climate corps.
Ollivierre, who is Black, got involved with the community farm as a sophomore at Tufts University. As a young person of color from an immigrant family, she said, her needs and experiences were often underrepresented.
"The resources that we needed were so obvious to us and it was super frustrating that no one seemed to be listening and responding."
By working alongside Black and brown high schoolers on Groundwork farm, Ollivierre said, she has been able to give students advice and connect them with resumé help, therapy and tutoring resources.
Ollivierre now works as the organization's Youth Development Manager
For Ollivierre, growing her own food on the urban farm has been an important step in reclaiming her history and relationship to agriculture as a Black woman in the United States.
"This is a way to actively regain space in this country and actively reclaim your personhood," she said.
Similarly, Gayle said Green City Force works to empower young adults of color by acknowledging them as experts of their own communities, encouraging their talents and giving them their own voice whenever possible.
Participants also get paid, Gayle said, which can allow them to support their families and to take advantage of other opportunities.
"We're trying to create systems change. We're trying to create future green cities, and we're trying to create spaces where there is an actual positive future for these marginalized frontline communities," Gayle said.
WASHINGTON — When Dani Seltzer is invited to talk to schoolchildren or chats with people in her Arlington, Virginia, community about what homelessness looks like, she says the image in people's minds at the start of her talks is usually an adult man or woman asking for money on street corners. 
Rarely do they picture a young person in their late teens or 20s — a member of Generation Z — couch surfing in friends' or families' homes or without a place to stay, never having a place to call home. 
As the board chair of Borromeo Housing, Inc., which supports young homeless mothers, Seltzer said that many young people who are homeless are stigmatized as having done something to cause their homelessness or as just "bad kids," which makes them feel discarded and invisible.
One in 10 young adults aged 18-25 experience homelessness, according to a 2017 University of Chicago study. The Government Accountability Office and other experts say homeless young people are also harder to track in federal reporting than other people experiencing homelessness because they are undercounted in the Department of Housing and Urban Development's point-in-time count — the yearly estimate of how many people are experiencing homelessness on a single night.
The GAO and local groups that provide housing say the federal response to homelessness often gives lower priority to young adults who are homeless compared with other groups — such as those who have been homeless for longer periods of time or those with disabilities. 
In a report released this month, the GAO recommended that HUD and the Department of Health and Human Services provide more guidance to local providers on how to help young people who are homeless. 
According to the report, HHS uses a broad definition of youth homelessness, including staying with friends or at motels, while HUD's definition is narrower, excluding those situations in many cases. Because of that, many find navigating which benefits are available to different types of people to be challenging, said Andy Pauline, assistant director of the GAO's financial markets and community investment team.
He recommended federal agencies work on an interactive tool to help housing and service providers for homeless people better understand the definitions.
Sean Read, chief program officer for the Washington housing service provider Friendship Place, said there should be a uniform definition of homelessness between HUD and HHS. 
"Sometimes there are individuals that are trying to navigate resources from both sides, and they may qualify for one but not the other," Read said. "Sometimes the ability to access a resource or program on the other side can really lend to their long-term stability. Sometimes it's the key."
According to a HUD official, the agency has no plans to alter its definition. Instead of expanding who is eligible for HUD programs, the official said the solution is to increase funding for the programs. President Joe Biden's Build Back Better Act is one way of doing so, he said. 
HHS did not immediately respond to a request for comment. 
Read added that young people have unique needs. While the federal government has one centralized system for individuals seeking housing resources, Washington has separate systems to accommodate different demographics, including youth, veterans, single adults and families.
While Read said Washington's system could be used as a model for replication on the federal level, the HUD official said the agency has seen the greatest success on a national scale when processes and service providers are coordinated, not separated or fragmented.
Triina Van, homeless services coordinator for the Arlington County Department of Human Services in Virginia, also said having separate systems for different demographic groups could result in pitting the groups against one another for resources.
She added that there is a difference in philosophy in serving young homeless people. Some organizations focus on temporary or transitional housing, whereas others have a "housing first" approach to move homeless individuals into permanent housing quickly, she said. 
"Without necessarily saying one is right or wrong, there's a tension there," she said.
Van said that all of Arlington County's homeless nonprofit partners have direct relationships with the faith community, whether through donations, in-kind contributions or volunteers.
Seltzer said that is true at Borromeo Housing, Inc. as it aims to help young mothers by providing housing to help them become successful on their own and disrupt the cycle of dependency on shelters or other subsidized housing. 
"In the values that we lead with and guide by, I think faith is ever-present," she said.
"I can put a roof over your head today, or I can show you a way that you can put a roof over your head for the rest of your life and create a different mindset, lifestyle, expectation, for not only yourself but for your children so that your children are never part of that ongoing cycle," she said.
While Borromeo Housing is privately funded, many of its volunteers and donors feel called by their faith to serve. 
"The programs that support (young adults experiencing homelessness) have a much bigger charge than to just put a roof over their heads. They need people that are willing to say, 'I see you, I believe in you, I care about you and I expect more from you,'" she said. 
WASHINGTON — Expanding public access to national parks by increasing transportation options will be a top priority in discretionary federal spending, said Transportation Secretary Pete Buttigieg on Wednesday.
Buttigieg and Interior Secretary Deb Haaland on Wednesday signed a symbolic agreement detailing a plan for the two departments to work together to increase access to national parks and other federal lands.
Standing against a backdrop of red, orange and yellow leaves across from Lincoln Memorial, the secretaries spoke about their commitment to help underserved communities.
"Not every family can afford to take a vacation to a national park and not all parks are fully accessible to people with disabilities," said Haaland. "We don't want there to be any barriers."
The agreement comes after President Joe Biden signed into law on Monday a $1 trillion infrastructure deal that includes a five-year reauthorization of the Federal Transportation Program, which provides dollars for repairing National Park Service roads, bridges, trails and transit systems, according to the Transportation Department.
"We've got to prepare for the decades ahead," said Buttigieg.
The infrastructure law also will provide for thousands of zero emission school buses and a national network of electric vehicle chargers, primarily in rural and tribal areas that can be spread out, he said.
Native Americans are two to three times more likely to die in car crashes than any other ethnic group and have the highest per capita rate of total traffic deaths, according to an Interior Department press release.
The agreement signed Wednesday will help to ensure that the Department of Transportation prioritizes the needs of tribal communities in future planning projects. Historically, transportation planners in tribal communities have not served members well, according to a survey by the Federal Highway Administration.
The FHA is conducting a study to analyze planning issues in order to improve the Tribal Transportation Program, which was allocated $3 billion in federal funds as part of the infrastructure deal.
"When we talk about a plan around access, we must do so with an eye toward equity," said Haaland.
WASHINGTON — More than 80% of nearly 9,000 low-income areas named "Opportunity Zones" as part of a 2017 tax break program received no money in 2019, federal records show.
The reason: There's no incentive for wealthy taxpayers, who receive generous tax breaks for investing in the zones — which are designated economically distressed areas — to give to those who need it most, Brookings Institution expert David Wessel told a House Ways and Means subcommittee on Tuesday.
The Opportunity Zones program was established in 2017 as part of the Tax Cuts and Jobs Act to spur investment in low-income communities. In exchange for their investments in vehicles known as Qualified Opportunity Funds — which distribute money toward nearly 9,000 designated areas — wealthy taxpayers can receive significant tax benefits.
As of 2019, $29 billion had been invested across all Opportunity Zones, according to a Government Accountability Office report in October, but just 1% of the zones received half of those investments, said Wessel. What's more, zones that received Opportunity Zone money were better off economically than those that received zero dollars, according to an April Joint Committee on Taxation analysis.
Wessel, a Brookings senior fellow and author of "Only the Rich Can Play," a book about Opportunity Zones, said he doubts the program will be repealed because it's so popular among mayors and governors who tend to support any development tool available to them.
"But if we can't fix it, we should repeal it," Wessel said Tuesday.
Some Republicans expressed frustration with calls to end the tax incentive, which they said had bipartisan support in the previous Congress. "We are still incredibly early in the process," said Rep. Mike Kelley of Pennsylvania. "The limited data that we do have is pointing to success," said Kelley, the top Republican on the oversight subcommittee, which held the hearing.
Rep. Bill Pascrell, the New Jersey Democrat who leads the oversight subcommittee, said the program doesn't require investors to demonstrate job creation or build affordable housing, which makes it difficult to assess whether investments are producing positive economic change for the Opportunity Zone residents.
Jessica Lucas-Judy, GAO strategic issues director, testified that because of data limitations, the Internal Revenue Service cannot adequately ensure that investors are complying with regulations.
Long-standing issues in the IRS' reporting system and additional reporting delays due to the COVID-19 pandemic contributed to a data processing backlog, Lucas-Judy said.
"It's hard to know whether the incentive is having the intended effect on communities," she said.
Although the IRS developed plans to ensure taxpayers comply with requirements, those plans depend on data that isn't readily accessible, Lucas-Judy said. Thus, the IRS could have trouble tracking investors who aren't following the rules.
The nearly 9,000 Opportunity Zones encompass more than 10% of the nation's population. Residents who live in the designated tracts tend to have lower incomes, experience higher poverty rates and are more likely to be non-white, she added.
But wealthy taxpayers benefiting from the Opportunity Zones program tend to be white, and in 2019, the average investor had an annual income of $1.1 million, said Wessel.
"If we want to create a scenario where people living in Opportunity Zones can become owners and can have a share of their local economy where they can invest locally, we're going to need to think through alternative structures and vehicles," said Urban Institute Senior Fellow Brett Theodos.
The GAO in its report recommended that the IRS research the risks posed by limited data and that it take steps to mitigate non-compliance by wealthy investors.
The IRS has agreed to the recommendations.
---
Published in conjunction with

WASHINGTON — The Office of Congressional Workplace Rights' official for House of Representatives workplaces, Teresa James, will serve as the interim head of the agency until a new executive director is chosen, the board chair told a House committee Tuesday.
Testifying before the House Administration Committee, OCWR Board Chair Barbara Childs Wallace said James, who is the agency's deputy executive director for the House of Representatives, will replace Executive Director Susan Tsui Grundmann, who was nominated by President Joe Biden to the Federal Labor Relations Board in August.
"Ms. James has so much experience that the transition will be seamless," Wallace said.
The Senate has not yet confirmed Grundmann's nomination, but the OCWR has already filed a vacancy for her job.
The agency was created in 1995 under the Congressional Accountability Act to protect workplace rights through dispute resolution, education and enforcement for over 30,000 congressional employees including staffers in House and Senate offices, Capitol Police, interns and Library of Congress employees.
James told the committee that a top agency goal is to upgrade its technology and cybersecurity to protect employees who file harassment claims.
Last February, a Government Accountability Office study found that the OCWR had not established privacy requirements for its discrimination and harassment-reporting software.
"We have an IT security person," James said, "and we have another IT person who just came on a few months ago. It is our goal to ensure that our system of confidential filing of claims stays confidential. The information with the Office stays safe."
When asked what progress has been made since the report, James said she would schedule a future meeting with the committee to brief members on cybersecurity efforts.
Barbara Camens, a board member of the Office of Congressional Workplace Rights, recommended Congress pass an amendment to the 1995 Congressional Accountability Act that would allow employees to request third-party mediation to resolve workplace disputes without obstruction. Currently, a worker's employing office has the ability to reject mediation requests, Camens said, and 15% to 20% of mediation requests have been negated by employers.
James, who has worked for the office for over 20 years, said the office's work has become visible because of a 2018 amendment to the Congressional Accountability Act.
"I'm now walking through the halls and tunnels of this Capitol Hill campus where our workplace rights posters clearly tell employees — as well as unpaid interns and fellows — who we are, what their rights are, and how to get help," James said.
She said an increasing number of employees turn to the office for information and advice, and the number of harassment claims has gone down since 2018.
"We have much work to do and we must remain vigilant to ensure that recent reforms are permanent reforms," James said.
---
Published in conjunction with
WASHINGTON — Making public transit more accessible, cleaning up pollution in low-income neighborhoods and reuniting communities split by highways built through them are among the first priorities of the Biden administration's $1.2 trillion infrastructure bill, Deputy Transportation Secretary Polly Trottenberg said Tuesday.
The bill cleared the House of Representatives late Friday after approval in August by the Senate. President Joe Biden is expected to sign the deal into law as early as next week.
Over the next six months, the Department of Transportation will distribute funds to repair and modernize transit and open applications for competitive grants for improving freight and passenger rails, said Trottenberg during a virtual press briefing.
In addition, the Department of Transportation will allocate $1 billion toward reconnecting divided communities, she said.
It's the first time there's been dedicated funding for reconnecting communities, said Carlos Monje, the DOT's under secretary of policy. "There's a lot of other money–particularly road money and transit money," said Monje, that will go toward the program as well.
But the $1 billion is down from $20 billion proposed by Democratic Sens. Kristen Gillibrand and Chuck Schumer of New York in June.
The DOT will also devote nearly $2.2 billion toward improving accessibility, said Trottenberg. Nearly 25 million people in the U.S. have a travel-limiting disability, according to the Bureau of Labor Statistics.
When public transit is convenient, reliable and affordable, people will choose to drive less, said Trottenberg, who served as New York City's Transportation Commissioner from 2014 to 2020. "That means fewer emissions and less congestion."
Addressing climate change is a key priority, said Trottenberg. The DOT plans to pursue a multi-year plan to expand the use of electric vehicles, setting a goal of installing 500,000 EV chargers across the country by 2030, she said.
"We really want to kickstart the transition to electric vehicles a lot more quickly than otherwise would happen," said Monje.
---
Published in conjunction with

WASHINGTON — High coronavirus infection and death rates among workers in the U.S. meatpacking industry went unreported because of a "political decision" to not track cases, according to the report released Wednesday of an investigation by the House Select Subcommittee on the Coronavirus Crisis.
The Occupational Safety and Health Administration did not require meatpacking companies to install safety standards to protect workers during the pandemic, the Select Subcommittee found. OSHA is the agency responsible for ensuring worker safety, but scaled back investigations in 2020, according to the subcommittee report.
OSHA "totally abandoned" workers, Debbie Berkowitz, former OSHA chief of staff, said at a subcommittee hearing Wednesday. The Centers for Disease Prevention and Control recommended businesses enforce social distancing guidelines, but OSHA did not press meatpacking companies to comply so the coronavirus "spread like wildfire," she said.
The subcommittee did not call OSHA officials to testify.
Coronavirus cases among meatpackers were three times higher than earlier estimates, according to the report, and the virus disproportionately hit workers of color. Last spring, 87% of infected meatpackers were racial or ethnic minorities, the CDC found.
The meatpacking industry is made up largely of immigrant and refugee workers, said Berkowitz, and workers are often afraid to speak out against poor working conditions, fearing punishment from their supervisors.
Workers during the pandemic continued to work in close proximity to each other, said American Civil Liberties Union of Nebraska Interim Director Rose Godinez. Godinez is the daughter of two meatpackers, both of whom retired before the pandemic.
More than half of Nebraska's meatpackers are immigrant workers, she said, putting immigrant families and minority communities at higher risk. Last summer, Hispanics accounted for 60% of Nebraska's coronavirus cases, she said, but the Hispanic community is only 11% of the state's population.
Godinez asked subcommittee members to demand OSHA respond to workers' complaints. She also urged members to support comprehensive immigration reform to protect meatpackers who are not U.S. citizens and fear employer retaliation.
Meatpacking companies and the Trump administration "caused enormous pain" to meatpackers and their families, said Select Subcommittee Chair Jim Clyburn.
In an interview before the hearing, Berkowitz said she expects the Biden administration to issue the first protections for meatpacking workers next week by requiring vaccines.
---
Published in conjunction with

WASHINGTON — Fair prices, supply chain backlogs and vaccines for pigs were hot topics Thursday at a House committee hearing on the United States livestock industry.
Inventories of beef, pork and poultry are down for a variety of reasons such as drought, disease and global supply chain disruptions, Secretary of Agriculture Tom Vilsack told the House Agriculture Committee on Thursday, but noted that there's "incredibly high demand."
U.S. agricultural exports in fiscal 2022 are on track to break the record set in 2021, he said. But many small farmers, who lack processing capacity, are struggling to stay in operation.
USDA in July announced a $500 million rollout to help small and very small-scale farmers and ranchers expand processing capacity, Vilsack noted during the hearing. He said he's "anxious to have a fair price for producers and a fair deal for consumers."
The department announced Monday a $100 million loan guarantee initiative to further boost local and regional "small and very small" producers' ability to expand their processing capacity. While the larger package would fix industry-wide issues by providing dollars to expand facilities and purchase equipment, the loan guarantee would "help folks in the middle of the supply chain," establishing their legitimacy at banks, said Vilsack.
Livestock and poultry make up more than half of the U.S. agricultural industry, and cattle production consistently rakes in the largest share of receipts, according to a USDA report. But "four major meatpacking companies control 80 to 85 percent of cattle slaughter," Sen. Chuck Grassley, R-Iowa, said while testifying before the committee.
Grassley, who is a farmer and member of the Senate agriculture committee, along with Reps. Jon Tester, D-Mont., and Mike Rounds, R-S.D., in June introduced a bill to launch an investigation into the meatpacking industry.
Committee Chair David Scott, D-Ga., told Vilsack that the resurgence of African swine fever, a disease harmless to humans but fatal to pigs, has made finding a vaccine "a priority to many members,"
Recent outbreaks in the Dominican Republic and Haiti have alarmed many producers across the U.S. Seven vaccines are currently under USDA examination and one "appears to be very effective," Vilsack said.