Latest in Living News
Get up-to-date everyday life news from our reporters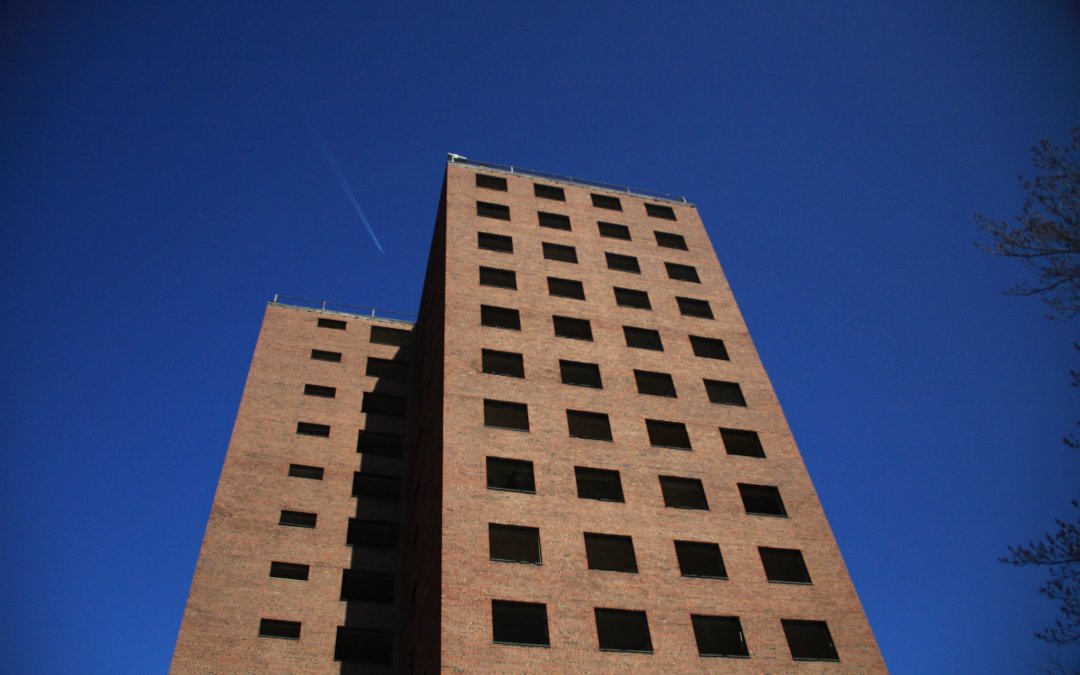 Restrictive zoning policies, which disproportionately impact low-income families and communities of color, are a major force between the U.S.'s continued housing shortage.
read more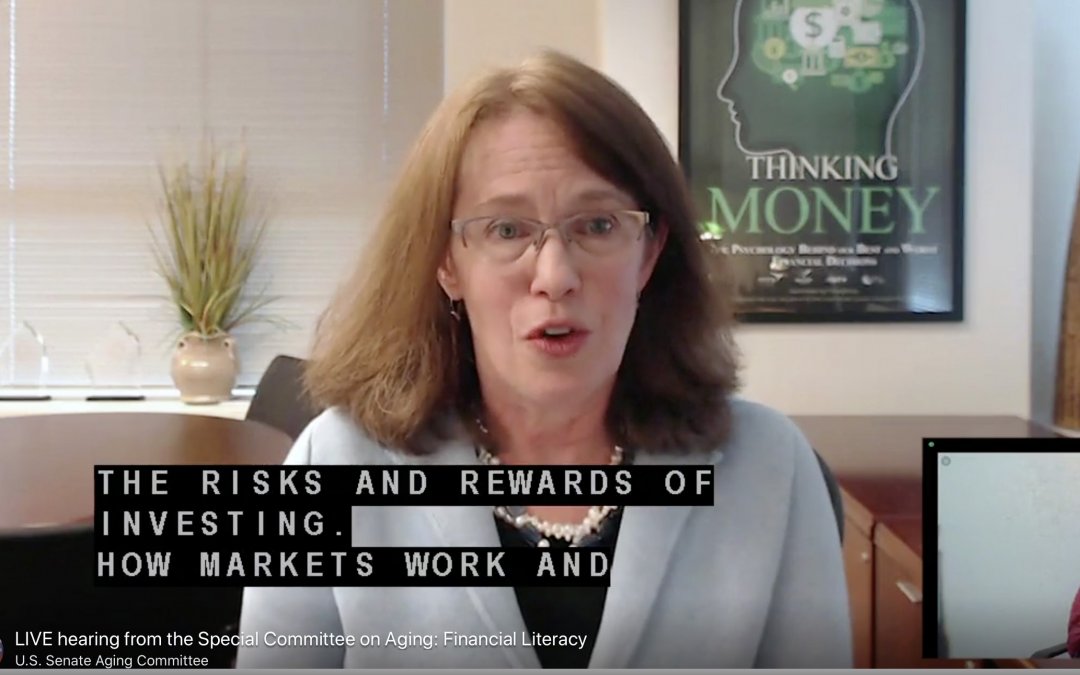 Lower financial literacy among Americans, especially those 65-and-older and those with disabilities, creates challenges for long-term money management, experts and nonprofit leaders told lawmakers today.
read more
WASHINGTON — When Dani Seltzer is invited to talk to schoolchildren or chats with people in her Arlington, Virginia, community about what homelessness looks like, she says the image in people's minds at the start of her talks is usually an adult man or woman asking for money on street corners. 
Rarely do they picture a young person in their late teens or 20s — a member of Generation Z — couch surfing in friends' or families' homes or without a place to stay, never having a place to call home. 
As the board chair of Borromeo Housing, Inc., which supports young homeless mothers, Seltzer said that many young people who are homeless are stigmatized as having done something to cause their homelessness or as just "bad kids," which makes them feel discarded and invisible.
One in 10 young adults aged 18-25 experience homelessness, according to a 2017 University of Chicago study. The Government Accountability Office and other experts say homeless young people are also harder to track in federal reporting than other people experiencing homelessness because they are undercounted in the Department of Housing and Urban Development's point-in-time count — the yearly estimate of how many people are experiencing homelessness on a single night.
The GAO and local groups that provide housing say the federal response to homelessness often gives lower priority to young adults who are homeless compared with other groups — such as those who have been homeless for longer periods of time or those with disabilities. 
In a report released this month, the GAO recommended that HUD and the Department of Health and Human Services provide more guidance to local providers on how to help young people who are homeless. 
According to the report, HHS uses a broad definition of youth homelessness, including staying with friends or at motels, while HUD's definition is narrower, excluding those situations in many cases. Because of that, many find navigating which benefits are available to different types of people to be challenging, said Andy Pauline, assistant director of the GAO's financial markets and community investment team.
He recommended federal agencies work on an interactive tool to help housing and service providers for homeless people better understand the definitions.
Sean Read, chief program officer for the Washington housing service provider Friendship Place, said there should be a uniform definition of homelessness between HUD and HHS. 
"Sometimes there are individuals that are trying to navigate resources from both sides, and they may qualify for one but not the other," Read said. "Sometimes the ability to access a resource or program on the other side can really lend to their long-term stability. Sometimes it's the key."
According to a HUD official, the agency has no plans to alter its definition. Instead of expanding who is eligible for HUD programs, the official said the solution is to increase funding for the programs. President Joe Biden's Build Back Better Act is one way of doing so, he said. 
HHS did not immediately respond to a request for comment. 
Read added that young people have unique needs. While the federal government has one centralized system for individuals seeking housing resources, Washington has separate systems to accommodate different demographics, including youth, veterans, single adults and families.
While Read said Washington's system could be used as a model for replication on the federal level, the HUD official said the agency has seen the greatest success on a national scale when processes and service providers are coordinated, not separated or fragmented.
Triina Van, homeless services coordinator for the Arlington County Department of Human Services in Virginia, also said having separate systems for different demographic groups could result in pitting the groups against one another for resources.
She added that there is a difference in philosophy in serving young homeless people. Some organizations focus on temporary or transitional housing, whereas others have a "housing first" approach to move homeless individuals into permanent housing quickly, she said. 
"Without necessarily saying one is right or wrong, there's a tension there," she said.
Van said that all of Arlington County's homeless nonprofit partners have direct relationships with the faith community, whether through donations, in-kind contributions or volunteers.
Seltzer said that is true at Borromeo Housing, Inc. as it aims to help young mothers by providing housing to help them become successful on their own and disrupt the cycle of dependency on shelters or other subsidized housing. 
"In the values that we lead with and guide by, I think faith is ever-present," she said.
"I can put a roof over your head today, or I can show you a way that you can put a roof over your head for the rest of your life and create a different mindset, lifestyle, expectation, for not only yourself but for your children so that your children are never part of that ongoing cycle," she said.
While Borromeo Housing is privately funded, many of its volunteers and donors feel called by their faith to serve. 
"The programs that support (young adults experiencing homelessness) have a much bigger charge than to just put a roof over their heads. They need people that are willing to say, 'I see you, I believe in you, I care about you and I expect more from you,'" she said. 
WASHINGTON — Making public transit more accessible, cleaning up pollution in low-income neighborhoods and reuniting communities split by highways built through them are among the first priorities of the Biden administration's $1.2 trillion infrastructure bill, Deputy Transportation Secretary Polly Trottenberg said Tuesday.
The bill cleared the House of Representatives late Friday after approval in August by the Senate. President Joe Biden is expected to sign the deal into law as early as next week.
Over the next six months, the Department of Transportation will distribute funds to repair and modernize transit and open applications for competitive grants for improving freight and passenger rails, said Trottenberg during a virtual press briefing.
In addition, the Department of Transportation will allocate $1 billion toward reconnecting divided communities, she said.
It's the first time there's been dedicated funding for reconnecting communities, said Carlos Monje, the DOT's under secretary of policy. "There's a lot of other money–particularly road money and transit money," said Monje, that will go toward the program as well.
But the $1 billion is down from $20 billion proposed by Democratic Sens. Kristen Gillibrand and Chuck Schumer of New York in June.
The DOT will also devote nearly $2.2 billion toward improving accessibility, said Trottenberg. Nearly 25 million people in the U.S. have a travel-limiting disability, according to the Bureau of Labor Statistics.
When public transit is convenient, reliable and affordable, people will choose to drive less, said Trottenberg, who served as New York City's Transportation Commissioner from 2014 to 2020. "That means fewer emissions and less congestion."
Addressing climate change is a key priority, said Trottenberg. The DOT plans to pursue a multi-year plan to expand the use of electric vehicles, setting a goal of installing 500,000 EV chargers across the country by 2030, she said.
"We really want to kickstart the transition to electric vehicles a lot more quickly than otherwise would happen," said Monje.
---
Published in conjunction with

WASHINGTON — High coronavirus infection and death rates among workers in the U.S. meatpacking industry went unreported because of a "political decision" to not track cases, according to the report released Wednesday of an investigation by the House Select Subcommittee on the Coronavirus Crisis.
The Occupational Safety and Health Administration did not require meatpacking companies to install safety standards to protect workers during the pandemic, the Select Subcommittee found. OSHA is the agency responsible for ensuring worker safety, but scaled back investigations in 2020, according to the subcommittee report.
OSHA "totally abandoned" workers, Debbie Berkowitz, former OSHA chief of staff, said at a subcommittee hearing Wednesday. The Centers for Disease Prevention and Control recommended businesses enforce social distancing guidelines, but OSHA did not press meatpacking companies to comply so the coronavirus "spread like wildfire," she said.
The subcommittee did not call OSHA officials to testify.
Coronavirus cases among meatpackers were three times higher than earlier estimates, according to the report, and the virus disproportionately hit workers of color. Last spring, 87% of infected meatpackers were racial or ethnic minorities, the CDC found.
The meatpacking industry is made up largely of immigrant and refugee workers, said Berkowitz, and workers are often afraid to speak out against poor working conditions, fearing punishment from their supervisors.
Workers during the pandemic continued to work in close proximity to each other, said American Civil Liberties Union of Nebraska Interim Director Rose Godinez. Godinez is the daughter of two meatpackers, both of whom retired before the pandemic.
More than half of Nebraska's meatpackers are immigrant workers, she said, putting immigrant families and minority communities at higher risk. Last summer, Hispanics accounted for 60% of Nebraska's coronavirus cases, she said, but the Hispanic community is only 11% of the state's population.
Godinez asked subcommittee members to demand OSHA respond to workers' complaints. She also urged members to support comprehensive immigration reform to protect meatpackers who are not U.S. citizens and fear employer retaliation.
Meatpacking companies and the Trump administration "caused enormous pain" to meatpackers and their families, said Select Subcommittee Chair Jim Clyburn.
In an interview before the hearing, Berkowitz said she expects the Biden administration to issue the first protections for meatpacking workers next week by requiring vaccines.
---
Published in conjunction with

WASHINGTON — Fair prices, supply chain backlogs and vaccines for pigs were hot topics Thursday at a House committee hearing on the United States livestock industry.
Inventories of beef, pork and poultry are down for a variety of reasons such as drought, disease and global supply chain disruptions, Secretary of Agriculture Tom Vilsack told the House Agriculture Committee on Thursday, but noted that there's "incredibly high demand."
U.S. agricultural exports in fiscal 2022 are on track to break the record set in 2021, he said. But many small farmers, who lack processing capacity, are struggling to stay in operation.
USDA in July announced a $500 million rollout to help small and very small-scale farmers and ranchers expand processing capacity, Vilsack noted during the hearing. He said he's "anxious to have a fair price for producers and a fair deal for consumers."
The department announced Monday a $100 million loan guarantee initiative to further boost local and regional "small and very small" producers' ability to expand their processing capacity. While the larger package would fix industry-wide issues by providing dollars to expand facilities and purchase equipment, the loan guarantee would "help folks in the middle of the supply chain," establishing their legitimacy at banks, said Vilsack.
Livestock and poultry make up more than half of the U.S. agricultural industry, and cattle production consistently rakes in the largest share of receipts, according to a USDA report. But "four major meatpacking companies control 80 to 85 percent of cattle slaughter," Sen. Chuck Grassley, R-Iowa, said while testifying before the committee.
Grassley, who is a farmer and member of the Senate agriculture committee, along with Reps. Jon Tester, D-Mont., and Mike Rounds, R-S.D., in June introduced a bill to launch an investigation into the meatpacking industry.
Committee Chair David Scott, D-Ga., told Vilsack that the resurgence of African swine fever, a disease harmless to humans but fatal to pigs, has made finding a vaccine "a priority to many members,"
Recent outbreaks in the Dominican Republic and Haiti have alarmed many producers across the U.S. Seven vaccines are currently under USDA examination and one "appears to be very effective," Vilsack said.
WASHINGTON – The Department of Health and Human Services' botched response to rolling out the COVID-19 vaccine for Native Americans caused significant delays in getting the vaccine to urban American Indians, the president of the National Council of Urban Indian Health told a House subcommittee Tuesday.
HHS neglected to ask Urban Indian Organizations for input on the vaccine rollout until a day before the deadline, according to Walter Murillo, president of the National Council of Urban Indian Health.
As a result, he told the House National Resources Subcommittee for Indigenous People, vaccine distribution to urban American Indians was significantly delayed. American Indians in urban areas were unclear whether to get their shots through their state of residence or through the Indian Health Service, Murillo said.
The Urban Indian Health Confer Act, introduced by subcommittee member Rep. Raul Grijalva, D-N.M., would require HHS to consult the 41 Urban Indian Organizations, which are urban-based nonprofits governed by Native Americans to address health care issues, on health care policies concerning the 2.8 million American Indians and Alaskan Natives living in urban areas.
The Indian Health Service is the only HHS agency that confers with Urban Indian Organizations before making policies about American Indians. There are no communication chains to any other agencies, including the Centers for Disease Control and Prevention.
"We must move past the notion that only the IHS has a trust obligation to Native people," Murillo said. "Because the truth is, the federal government has the responsibility to provide care for all native people."
The federal government has an obligation to provide health care for American Indians because of treaties signed with tribal nations in exchange for their land.
According to Rep. Melanie Stansbury, D-N.M., Urban American Indians rely on health organizations in major cities, such as the Zuni Clinic in Albuquerque, which offers primary care, dental and behavioral health services at no cost. Grijalva's bill would bring the Zuni clinic and similar urban organizations into the forefront of decision-making.
The Biden administration's budget proposal includes a $2.2 billion funding increase for the Indian Health Service, and for the first time, includes an advance appropriation for the IHS so funding does not have to be approved each year. This would protect the IHS from a government shutdown if an annual federal budget is not approved, as nearly happened last week. However, Biden's budget proposal has yet to be approved by Congress.
Murillo ultimately wants American Indian voices to guide all federal-level public health conversations related to Native Americans.
"We would like to adhere to the phrase 'no policies about us without us,'" he said.
WASHINGTON — After serving a total of 12 years in prison on a series of felony convictions, Dolfinette Martin spent the first year of her release living in her mother's senior living apartment, hiding from others in the building because the lease prohibited roommates.
Nearly a decade later, Martin now is the housing director for the New Orleans nonprofit Operation Restoration, and on Tuesday she urged members of the House Financial Services Subcommittee on Diversity and Inclusion to approve legislation that would expand housing, employment and financial opportunities for people who have been incarcerated.
The hearing was part of a continuing effort by Democrats who want to reform the criminal justice system.
Nearly one in three U.S. adults has a prior arrest record or conviction, according to the National Employment Law Project.
"These are our neighbors, our friends, our family members," Chairwoman Joyce Beatty, D-Ohio, said. "We are a nation of second chances."
While the U.S. has a record-setting 10 million job openings, more than 8 million people are still unemployed, sometimes due criminal records that are barriers to employment, said Rep. Ann Wagner of Missouri, the top Republican on the subcommittee.
The subcommittee considered four bills — two that would remove barriers to housing and two that would increase economic opportunities for those who have been arrested, convicted or incarcerated.
The Fair Chance at Housing Act would ensure public housing agencies could only deny tenants a home based on criminal activity if they were engaged in "covered criminal conduct" — a felony conviction that threatens the health and safety of other tenants.
The subcommittee also considered legislation that would restrict tenant-screening companies from accessing anything other than conviction records.
Melissa Sorenson, executive director of the Professional Background Screening Association, told the subcommittee the legislation should also include liability protections for employers in case an employee with a criminal record were to harm someone on the job. Sorenson also recommended a uniform "ban-the-box" standard for private employers, which would prohibit them from requesting a job applicant's criminal record until after conditionally offering the job. Many employers ask job seekers to check a box on an employment application if they have been convicted of a crime. Advocates for eliminating that box say it would help reduce bias in the hiring process.
Starting in December, federal agencies and contractors will be prohibited from requesting a job applicant's criminal record until after conditionally offering the job. 
Sorenson noted that states have differing laws – or no laws – prohibiting "ban-the-box" practices for private employers, which means applicants applying for the same job in different states may receive different treatment. 
Other legislation considered during the hearing included the Expanding Opportunities in Banking Act, which would loosen economic restrictions for people who have kept a clean record five years after incarceration, are under 21 or whose records were expunged or who committed minor crimes, like the use of a fake ID or shoplifting. 
Financial Services Committee Chairwoman Maxine Waters, D-Calif., said she expects the committee "to be in the forefront of getting rid of these discriminatory policies."
The measures have yet to be introduced formally in the House.
WASHINGTON — Even before he was appointed secretary of the Department of Housing and Urban Development, Ben Carson called President Barack Obama's 2015 rule requiring communities to comply with fair housing obligations by submitting plans a "failed socialist experiment" and a "mandated social engineering scheme."
In January 2018, 10 months after taking office, Carson suspended implementation of Obama's rule. Just last month, Carson scrapped the 2015 Obama rule in his proposal. Instead, his proposal essentially focuses on eliminating barriers to creating more affordable housing, while eliminating an assessment tool used by localities to measure segregation. Advocates are concerned the proposal could scale back the agency's role in directing jurisdictions to effectively comply with their obligations.
Affirmatively Furthering Fair Housing is a legal requirement that federal agencies and grantees must further the provisions of the 1968 Fair Housing Act through ensuring that jurisdictions are taking steps to address the decades' worth of discrimination and segregation patterns. After a 2010 Government Accountability Office audit found HUD's implementation of the AFFH mandate to be ineffective, Obama's administration issued a new rule that put in a process and tools for localities to comply with fair housing obligations and to submit plans to HUD.
Fair housing policy groups say they are concerned that the Trump administration's proposal reverts the functions of the AFFH mandate back to a time when no plans were required by HUD and jurisdictions were confused on how they should comply. During this time, few actions were taken.
The Obama-era rule
Debby Goldberg, housing policy director for the National Fair Housing Alliance, said HUD "did nothing" to address AFFH until 1994 when it required jurisdictions receiving federal funds to analyze impediments to fair housing and actions to overcome them. But Goldberg said that rule had no prescribed guidelines, standards, or format on how to do so.
Ed Gramlich, a housing policy adviser at the National Low Income Housing Coalition, said jurisdictions had to analyze impediments to fair housing choice in their communities, but these reports were often not well-written or "just sat on a shelf because the community didn't even know they existed."
But the Obama rule in 2015 mandated the reports be submitted and started a process. Once HUD reviewed the reports, the agency engaged in a "back-and-forth, iterative process" with jurisdictions to create plans.
Heather Abraham, a Georgetown University law professor, said Carson's proposed rule reverts implementation of the AFFH mandate back to its "defective" analysis of impediments process of the 1990s.
HUD's new proposal
Fair housing advocates are concerned that HUD's new proposal redefines how jurisdictions would be required to enforce fair housing in a way that reduces burdens on them to meet obligations.
Instead of obligating jurisdictions to further fair housing, Gustavo Velasquez, the assistant secretary for fair housing during Obama's administration, said they now would have discretion.
"Being obligated to do something and giving someone the discretion to do something, those are two very different things," Velasquez said. "It will just be detrimental for people who are confined to live in these high-poverty, racially segregated communities."
Specifically, the proposal scraps an assessment tool from the 2015 rule used by localities to map segregation patterns and catalogue practices that exacerbate segregation. While HUD suspended the tool in May 2018, the new proposal would permanently terminate its use.
Abraham said "that process of identifying what is wrong with their community is absolutely necessary to get it right. They have to know where their biggest challenges are."
The new rule would mean "going back to a period where local jurisdictions essentially will be policing themselves," said Renee Williams, a lawyer for the National Housing Law Project.. "Under the new rule, there isn't really a plan that's being produced. That's going to signal to jurisdictions that HUD's not really necessarily going to be looking at fair housing issues critically."
Jurisdictions have varied widely on their inclination to comply with AFFH obligations. Goldberg said some jurisdictions have declined HUD money rather than complying with their obligations.
For example, after the promulgation of the 2015 rule, Douglas County in Colorado told HUD it didn't want the agency's money, Velasquez said.
"Why? Because if they don't take the money, they don't have to comply with the obligations of the 1968 Fair Housing Act," Velasquez said.
Abraham said the proposal does not put the process in place that will create a compliance expectation.
She said the proposal likely scraps this process for a couple of reasons: One, the administration "ideologically doesn't want the federal government involved in this process;" and two, the administration prioritizes using the market to drive outcomes.
The Language
Fair housing advocates also said the proposed rule's language and changes in key definitions work to incentivize affordable housing, but undermine the mandate's original purpose.
To allow for fair housing choice, the rule's language emphasizes increasing affordable housing. The proposal's section on affordable housing says fair housing choice "requires not only the absence of discrimination, but the existence of realistic housing options."
Abraham is concerned that the proposed rule redefines fair housing choice to focus more on "choice within one's means," while considerably downplaying the "race-conscious elements" of the existing rule. Instead, she said the emphasis should be on the absence of discrimination and therefore equal opportunity.
"That seems to be driving a desire to take away race-conscious, or race-considered, processes and just trust the market to build more affordable housing," she said. "The current, proposed rule strikes out race considerations in a way that is totally inappropriate in the context of an affirmatively furthering fair housing rule in the Fair Housing Act. It just seems to miss the point."
Segregation was mentioned twice in the proposal's 84-page text. It was used 109 times in the 2015 final rule.
Public comments on the proposed rule will be taken until March 16. After that, a final rule will be written.
---
Published in conjunction with
WASHINGTON – Both Democrats and Republicans vehemently criticized two former Wells Fargo board members Wednesday for not changing practices after repeated management failures that have led to consumer abuses and compliance breakdowns.
Former board members Elizabeth Duke, the chair, and James Quigley resigned two days ago, after a House Financial Services Committee report released last week outlined the board's failures to address the bank's malpractices and management's deficiencies.
At a committee hearing, Chairwoman Rep. Maxine Waters said that "their resignations do not absolve them of their failures," emphasizing that the committee intends to examine "misconduct and dereliction of duty."
The committee's report found that Duke and other board members "appeared reluctant" to engage in oversight with regulators. The report said Duke questioned why she was being included in letters from the Consumer Financial Protection Bureau requesting actions from the bank: "Why are you sending it to me?"
The report also said the board of directors allowed management to repeatedly submit unacceptable plans in response to consent orders from federal regulators.
"You two have been on the board throughout the entire germination of this shameful attack on the trust and confidence of the American people and your bank," said Rep. David Scott, D-Ga. "You did not hold your management accountable."
Both the Federal Reserve and a separate report released by the committee's Republicans echoed findings that the board did not effectively oversee management.
"I have deep concerns about the responsiveness of the board," said Rep. Patrick McHenry, R-N.C., the top Republican on the committee. "There are severe deficiencies in management practices that are unique to Wells Fargo and the board of directors."
Both Duke and Quigley said they did their job as well as they could, using their "best judgment."
"I did my very best," Quigley said. "I could do nothing more."
They emphasized that the bank's new CEO, Charles Scharf, who testified in front of the committee Tuesday, will reform the culture at the company. However, Democrats expressed doubt that a change in culture will be enough, saying the bank may have become "too big to manage" and should be prosecuted for its actions.
Wells Fargo has had a troubled history of sales malpractices and fraud in the past decade: The bank created millions of false accounts in customers' names and charging customers exorbitant mortgage fees. The bank then paid off fines to federal regulators. Last month, the bank agreed to pay $3 billion to settle criminal charges of consumer abuse for opening up fake accounts without consent.
Lawmakers from both parties said Wells Fargo should be prosecuted for the criminal activity.
Rep. Al Green, D-Texas, said the "arm of the law is not reaching Wells Fargo."
"Wells Fargo cannot be too big to prosecute, too big to jail," Green said. "We cannot allow $17,296,835,949 in penalties to become simply the culture of doing business. While these criminal activities were taking place, you were making billions. You sat on the board and you knew what was happened."
According to Duke and Quigley, no one in the company has been prosecuted.
"If you believe this board could have done more to bring to justice those who perpetrated these criminal activities, raise your hand," Green said to the pair
Neither raised a hand.
WASHINGTON — As high numbers of children in the United States continue to be born into poverty, members of Congress agreed Wednesday they should do more to provide for poor families and help their children — primarily by making it easier for parents to work.
At a House Ways and Means Committee hearing on childhood poverty in the United States, Rep. Danny K. Davis D-Ill., pointed out that racial inequalities have made black children far more likely to live in poverty than white kids. He said the disparities could be reduced by expanding the earned income tax credit and improving child care affordability.
About 15 million children in the United States live below the federal poverty threshold, according to Child Trends, a think tank focusing on child policy and welfare. The National Center for Children in Poverty found in 2019 that 43% of American children live in low-income families.
Ron Haskins, a senior fellow at the Brookings Institution, said programs that subsidize work, such as the earned income tax credit. "have the biggest effect on poverty" because they require people to be working in order to qualify for the credit.
"You get a double benefit here," Haskins said. "Government benefits increase income. And then you get more work, which also increases income."
The earned income tax credit is a refundable tax advance for ndividuals and families, particularly those with children.
Haskins also advocated for increased access to child care tax credits. He said one of the main barriers to employment for young families is the high cost of child care, which makes it difficult to ensure children are safe while parents go to work. He said expanding child care benefits would appeal to both Republicans and Democrats because people would be benefiting from social safety net programs while also working more.
Angela Rachidi, a scholar at the American Enterprise Institute, a conservative leaning think tank, said Congress should reassess the Temporary Assistance for Needy Families program, engaging with TANF users who have disabilities, and holding states, which administer program funds to their citizens, accountable for getting TANF users employed and "making sure they stay employed."
Rep. Jackie Walorski R-Ind., agreed and said the social safety net of programs such as TANF to combat child poverty is important, but the effectiveness of individual programs should be reviewed. She said the program has been renewed 42 times without important checks to its efficacy and accountability.
"For too long, there's been a lack of accountability and evidence as to which programs actually work," Walorski said.