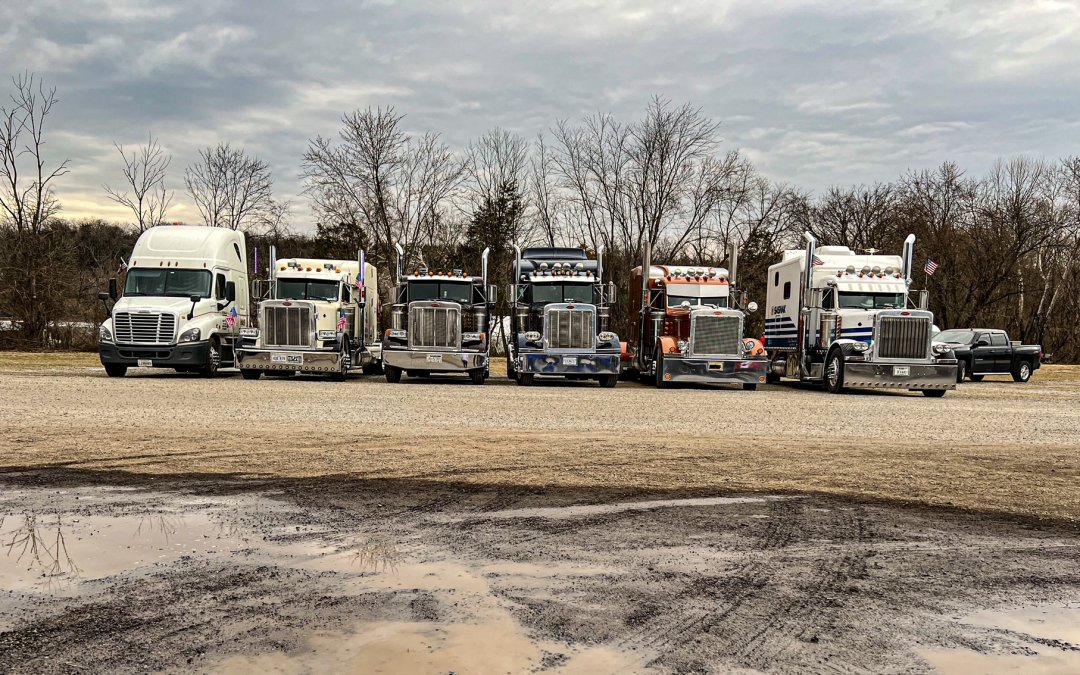 The People's Convoy, also known as the "Freedom Convoy," reached the D.C. area Sunday morning and plans to continue looping around the Capital Beltway amid unclear plans with lawmakers.
read more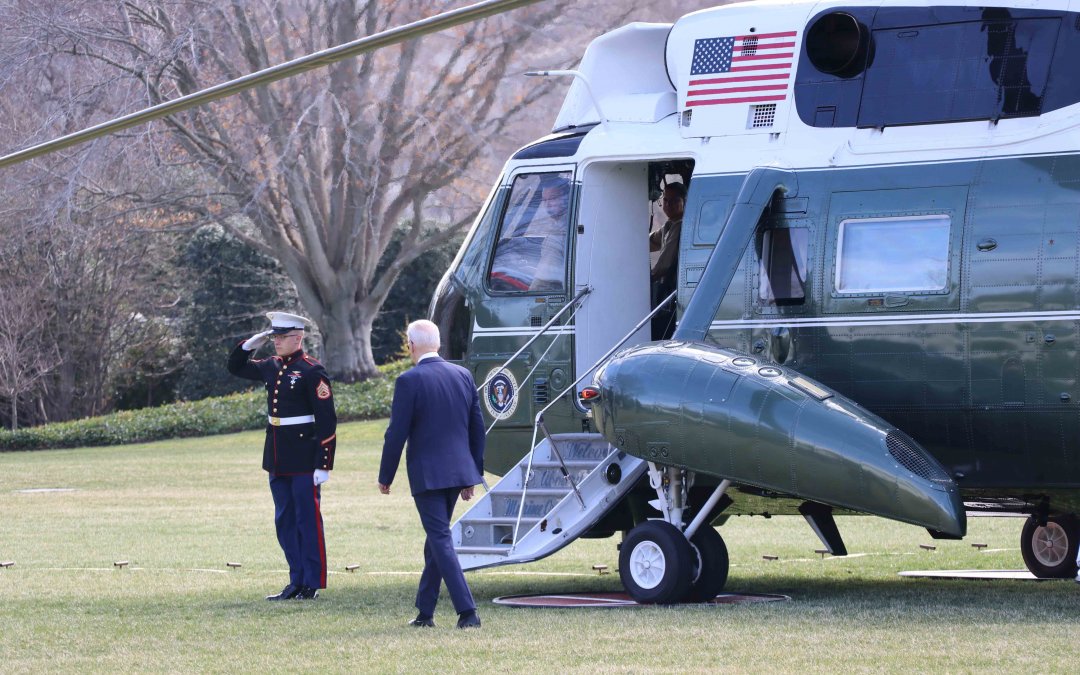 WASHINGTON — President Biden announced the U.S. will ban imports of Russian oil and gas on Tuesday, minutes before boarding Marine One to Fort Worth, Texas.  Biden, accompanied by Secretary of Veterans Affairs Denis McDonough, traveled to speak with veterans and VA...
read more
Immigration experts and advocates divided in response to Biden's SOTU
By Ali Bianco and Jenny Huh, 11:34 p.m.
Rep. Chuy Garcia of Illinois

, who attended yesterday's "People's State of the Union" protest, took to Twitter: "

It's great that

POTUS wants to provide a pathway to citizenship, but we need to know how he plans to get it done. Our community needs concrete steps and actions to get us there, not more empty rhetoric."

Erika Andiola

, in a press release for the RAICES immigration group: "When it comes to immigration, President Biden is not just carrying out the toxic, white supremacist legacy of the Trump era, but unbelievably in some instances he has doubled down. His priority has been not to defend our communities and welcome immigrants, refugees, and asylum seekers, but rather deter as many people from entering the United States as possible." 

Jeff Shesol

, former deputy chief speechwriter for President Clinton: "What you heard tonight from the president was a leveling of the tone, a recognition that border security is important, but at the same time, so is our humanity toward those who come to the United States to seek a better future."

Sergio Gonzales

, executive director of The Immigration Hub: "This is the second year of President Biden's presidency, and they need to really double down on efforts to improve our immigration system through executive actions. And we know that a lot can be done through the President's pen and through the administration at the agency level."

Laurence Benenson

, vice president of Policy and Advocacy at the National Immigration Forum: "Coming to the table with Democrats and Republicans on secure, humane solutions at our borders, along with needed reforms to help dreamers, farm workers and other essential workers is really the sweet spot where we can see legislative action this year."
President Biden announces ban on Russian aircrafts in U.S. airspace
By Diego Ramos Bechara
Fact-Checking President Biden's statements on infrastructure, jobs 
By Jorja Siemons, 10:40 p.m.
"Ford is investing $11 billion to build electric vehicles, creating 11,000 jobs across the country. GM is making the largest investment in its history—$7 billion to build electric vehicles, creating 4,000 jobs in Michigan." 
This is mostly true. 
Ford announced last September that it plans to invest $11.4 billion in electric zero-emission vehicles and create nearly 11,000 new jobs through constructing BlueOval City, a mega-site in west Tennessee. 
But according to Ford's announcement, these jobs are confined to Stanton, Tennessee and Glendale, Kentucky –– not "across the country." This is because the jobs are based in three new BlueOval SK battery plants located in the two states. 
As for General Motors, the automotive manufacturing corporation did announce in January that it will invest $7 million in Michigan –– with much of it funneled toward increasing electrici pick-up production. 
Michigan officials have said the state gave approximately $824 million in incentives to support the 4,000 new jobs the initiative will produce. 
"Our infrastructure is ranked 13th in the world." 
This is true, but there's more context. 
The White House often cites this ranking, which comes from the World Economic Forum's Global Competitiveness Report from 2019. 
The U.S. ranked second behind Singapore overall, but other factors make it fall behind in areas such as transportation and utility infrastructure. 
While the U.S. ranked high in road and airport connectivity –– a category measuring how readily people can travel across the country –– it fell behind when it came to railroad accessibility. 
"We'll build a national network of 500,000 electric vehicle charging stations, begin to replace poisonous lead pipes—so every child—and every American—has clean water to drink at home and at school, provide affordable high-speed internet for every American—urban, suburban, rural, and tribal communities. 4,000 projects have already been announced."
Yes, 4,000 projects have been announced, but they cover a very broad range of areas. 
Biden's speech made it seem like the 4,000 number would specifically apply to high-speed internet – or the other areas he identified. 
In reality, according to the White House's release this week on the Bipartisan Infrastructure Law, 4,000 projects will cover everything from "airport improvements to port upgrades to superfund cleanup sites." 
As a note, Vice President Kamala Harris did unveil the administration's plan last December to replace every lead pipe in the country. This aggressive yet costly goal would address the low-income and minority communities in places such as Flint, Mich. that have been impacted disproportionately. 
More COVID tests available for Americans
By Grace Deng, 10:37 p.m.
Americans will be able to order four new at-home COVID-19 tests next week, Biden announced tonight at the State of the Union. 
Americans can order tests at covidtests.gov. 
Nearly half of the 500 million COVID-19 tests initially offered by the government in January remain unclaimed. Tests should have been received in Feb. 4, but many on social media have complained about not receiving tests yet.
Climate activists expect "enthusiasm and optimism" 
By Samantha Aguilar, 10:35 p.m.
Kunoor Ojha, chief of staff at the Green New Deal Network, attended tonight's People's SOTU Watch Party hosted by the Chesapeake Climate Action Network in hopes of hearing enthusiasm and belief in passing climate legislation from President Biden.
She was one of more than 30 audience members who gathered from all over the country, including Oregon, West Virginia and Arizona in support of climate legislation. 
"This is the agenda that he campaigned on," Ojha said. "He has an obligation to deliver on his promises so I'm hoping to hear him recommit to that."
The crowd burst into applause when Rep. Alexandria Ocasio Cortez (D-N.Y.), appeared on screen as President Biden outlined his plan for cutting energy costs and addressing climate change by making homes and businesses energy efficient. 
Biden discusses immigration reform plans
By Ellisya Lindsey, 10:21 p.m.
WASHINGTON — President Biden pledged to reform the United States immigration system in his 2022 State of the Union address.
"If we are to advance liberty and justice, we need to secure the Border and fix the immigration system," Biden said.
The president recounted actions already taken at the Southern border and what actions have been taken in other countries that he hopes will improve the immigration system in the United States.
"We've set up joint patrols with Mexico and Guatemala to catch more human traffickers," said President Biden.
He also expressed an intent to make the process of applying for asylum more efficient for immigrants coming to the United States for safety.
"We're putting in place dedicated immigration judges so families fleeing persecution and violence can have their cases heard faster," he said.
In his address, Biden cited not only moral but economic gains, which he said come from immigration reform.
"It's not only the right thing to do—it's the economically smart thing to do," he said. "That's why the immigration reform is supported by everyone from labor unions to religious leaders to the U.S. Chamber of Commerce."
In his final call to action, he implored lawmakers to work with him to remedy this issue at long last.
"Let's get it done once and for all."
Biden calls on Congress to pass toxic exposure legislation
By Charlotte Varnes, 10:14 p.m.
WASHINGTON –– President Biden urged lawmakers to pass toxic exposure legislation during the State of the Union address Tuesday.
"I'm also calling on Congress," Biden said. "Pass a law to make sure veterans devastated by toxic exposures in Iraq and Afghanistan finally get the benefits and comprehensive health care they deserve."
Biden spoke about the death of his son Beau, an Iraq veteran who died of brain cancer, saying that he didn't know if there was a connection between his service and cancer. But he's "committed to finding out everything" he can about ties between rare medical conditions and service abroad.
This call comes at a time when both chambers have taken up toxic exposure legislation. The Senate passed the Health Care for Burn Pit Veterans Act by voice vote on Feb. 16, while the House is set to vote on the Honoring Our PACT Act later this week. 
Earlier Tuesday, the Biden administration announced that the VA is expanding medical eligibility for veterans with nine rare respiratory cancers linked to exposure while serving abroad.
Roe is "under attack as never before," Biden says
By Shannon Coan, 10:10 p.m.
Biden emphasized the importance of "protecting the rights of women" in his State of the Union address on Tuesday night, but failed to say the word "abortion," something abortion rights groups have repeatedly criticized him for.
"The constitutional right affirmed by Roe v. Wade – standing precedent for half a century – is under attack as never before," Biden said. "If we want to go forward – not backward – we must protect access to health care. Preserve a woman's right to choose."
Biden on education 
By Grace Deng, 10:08 p.m.
WASHINGTON – During his State of the Union speech, Biden reaffirmed his administration's commitment to keeping kids in school in-person. 
"Our schools are open. Let's keep it that way. Our kids need to be in school," Biden said. 
Biden also touted the $109 billion dollars that went directly to local school districts through the American Rescue Plan, a $1.9 trillion package Biden signed into law in March 2021 to combat the COVID-19 pandemic. 
"The American Rescue Plan gave schools money to hire teachers and help students make up for lost learning. I urge every parent to make sure your school, your school does just that. They have the money. We can all play a part—sign up to be a tutor or a mentor," Biden said. 
Biden also called for investing more in Pell Grants, HBCUs and community colleges. 
Notably, Biden did not mention student debt, although progressive politicians such as Pramila Jayapal called on Biden to announce student loan cancellation for all Americans. 
Biden lauds Breyer, emphasizes Jackson's qualifications
By Maia Pandey, 10:05 p.m.
Biden thanks Justice Stephen Breyer for his services and says his Supreme Court pick, Judge Ketanji Brown Jackson, "will continue Justice Breyer's legacy of excellence." Breyer bows his head but does not rise for a standing ovation from the chamber, despite Biden's urging to, "Stand up."
Jackson has received "a broad range of support" from the Fraternal Order of Police to former judges appointed by both parties, Biden adds. The five justices in attendance, including Breyer, did not visibly react to Biden's mention of Jackson.
Biden Drills Down on Gasoline Prices
By Zack Miller, 9:47 p.m.
The U.S. president doesn't set the price of gas, but Biden probably wishes he did. The average cost of a gallon of gasoline in the U.S. is $3.70, up from $2.47 when Biden was first sworn in.

The spike in gas prices reflects larger turmoil in global energy markets. Oil prices crossed $100/barrel last week for the first time since 2014 as Russia invaded Ukraine. Russia has the

third-largest petroleum industry

in the world, and is the second-largest exporter of natural gas.

European energy prices (gas

and

electricity) are

surging

, and were on the rise even before Russia began building up troops. So far, sanction engineers have

tried to carve out exceptions

for Russian oil and gas exports to stanch the bleeding.

Biden announced America would lead the effort to release 60 million barrels of oil from global reserves, half of which will come from U.S. strategic reserves. 

"These steps will help blunt gas prices here at home," Biden said. "And I know the news about what's happening can seem alarming, but I want you to know that we are going to be okay."

Biden also promised subsidies and tax credits for Americans who adopt renewable infrastructure like solar panels and electric vehicles.
Biden Offers a Seemingly Obvious Inflation Plan: Reduce Prices
By Zack Miller, 9:41 p.m.
Nearly 90% of Americans

say they are worried about inflation. (Biden's response: "I get it.") Prices of consumer goods are rising much faster than the Federal Reserve's 2% target, and government interest rates have yet to budge in response. 

Republicans have blamed stimulus checks and government overspending for the rise in inflation. Biden pegged supply chain snarls as the proximate cause of rising prices,

which is a more direct explanation

.

Corporate profiteering

also deserves a share of the blame.

Biden promised to fight inflation by increasing productive capacity. "One way to fight inflation is to drive down wages and make Americans poorer… My plan to fight inflation will lower your costs and lower the deficit," Biden said.

Biden's three-step plan: Cut the cost of prescription drugs, cut energy costs, cut the cost of child care. In response, he expects production to go up, counteracting the inflationary surge. 
Jobs, Jobs, Jobs — Biden Touts Post-Pandemic Job Growth
By Zack Miller, 9:38 p.m.
As companies

decry a shortage of workers

, Biden touted record high job growth in 2021. U-3 Unemployment, which is the most commonly used unemployment metric and represents the proportion of U.S. adults actively seeking a job, is more than 10 percentage points below 2020 highs.

"Unlike the $2 trillion tax cut passed in the previous administration that benefitted the top 1% of Americans, the American Rescue Plan helped working people," Biden said to raucous applause. "It created jobs. Lots of jobs. In fact—our economy created over 6.5 million new jobs just last year, more jobs created in one year than ever before in the history of the United States of America."

With fewer adults seeking jobs, wages are on the rise — from chain restaurants to investment banks. Wages are rising faster than ever before recorded, a point Biden highlighted in his speech, though real wages (adjusted for inflation) are lagging behind.
Ukrainian blue and yellow spotted in the chamber as Biden begins address
By Maia Pandey, 9:24 p.m.

UPDATED: President Biden is wearing his signature blue tie with a white pocket square and American flag pin — and no visible yellow and blue emblem for Ukraine.
Vice President Kamala Harris is wearing a muted and solid-colored brown suit and, next to her, Speaker Nancy Pelosi (D-Calif.) is wearing a blue suit jacket with a white beaded necklace and pin of the American and Ukrainian flags. Both have ditched their masks, along with most other attendees in the chamber who appear to be maskless. 
Several lawmakers have gone beyond just lapel ribbons for Ukraine to don bright yellow and blue suit jackets, pants, shawls and jewelry, including Ukrainian American Rep. Victoria Spartz (R-Ind.). 
First Lady Jill Biden is wearing a high-neck, long-sleeved blue dress — in line with her generally conservative silhouette choices. A sunflower, the national flower of Ukraine, has been sewn into the sleeve of her dress. Sen. Joni Ernst (R-Iowa) is sporting a similar yellow and blue sunflower on the lapel of her blue suit jacket.
Checking in on President Biden's climate actions
By Jorja Siemons, 8:51 p.m.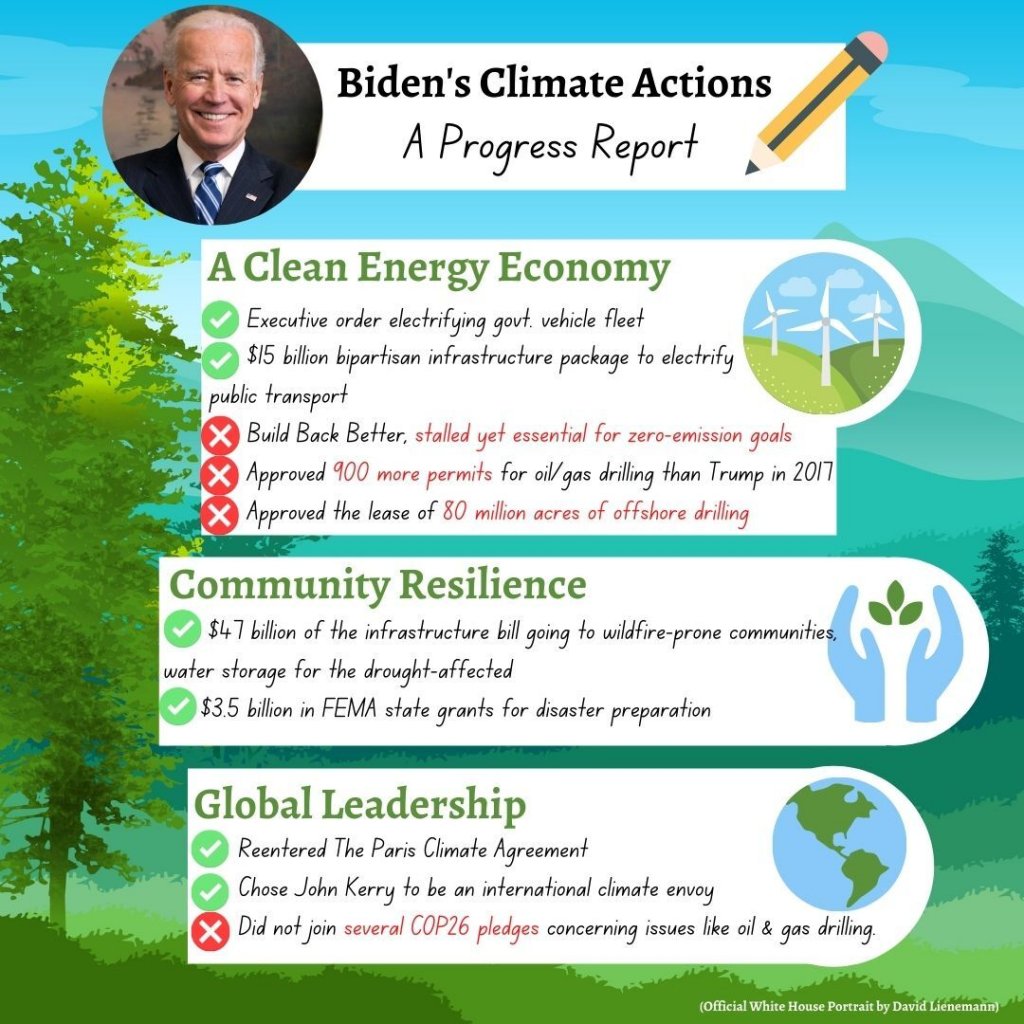 Last Woman Standing
By Grace Deng, 8:45 p.m.
This year's designated survivor is Commerce Secretary Gina Raimondo. 
Every year, the administration chooses one "designated survivor" from the presidential line of succession to remain outside the House chamber during the State of the Union in case of disaster. 
Raimondo, who previously served as the first female governor of Rhode Island, has been an active part of the push to pass Build Back Better, Biden's signature legislation, as well as the bipartisan infrastructure bill passed last November. 
Raimondo is tenth in the line of presidential succession. Designated survivors are traditionally chosen by the president's chief of staff.
Capitol Hill Locks Down Before Speech
By Vanessa Kjeldsen, 7:55 p.m.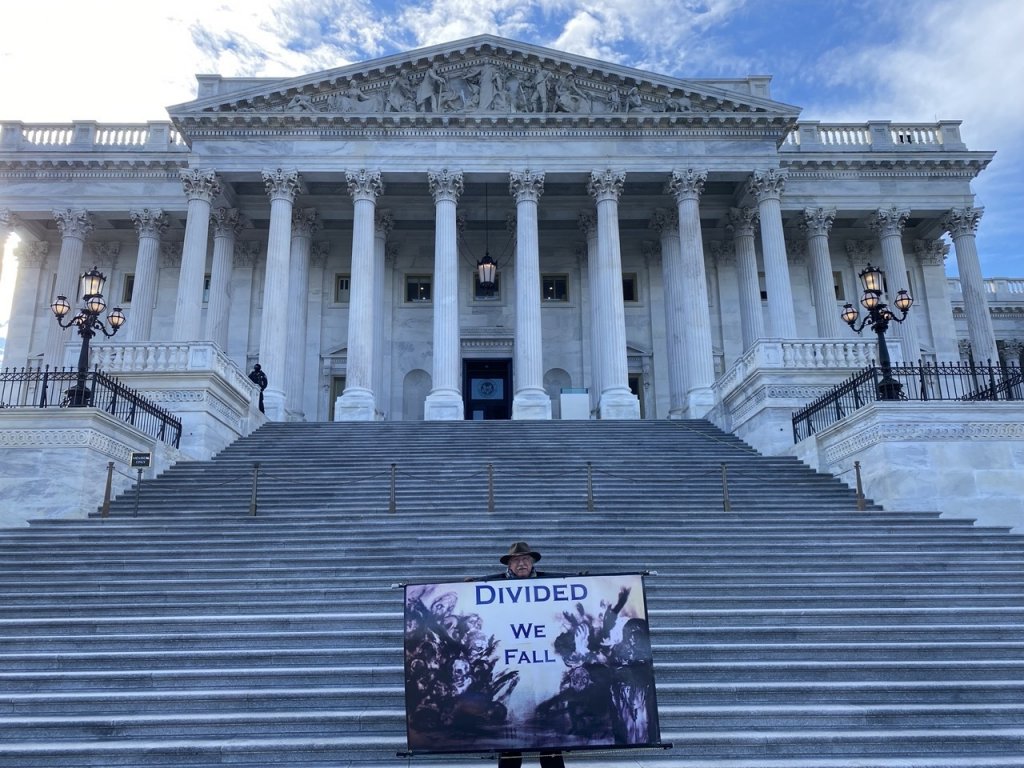 Stephen Parlato traveled by himself from Boulder, Colo. to Washington, D.C. to protest the "divisiveness" of the country, saying he prefers to call his action more a "prayer" than protest.
A family takes wedding photos outside of the Capitol before the gates are locked.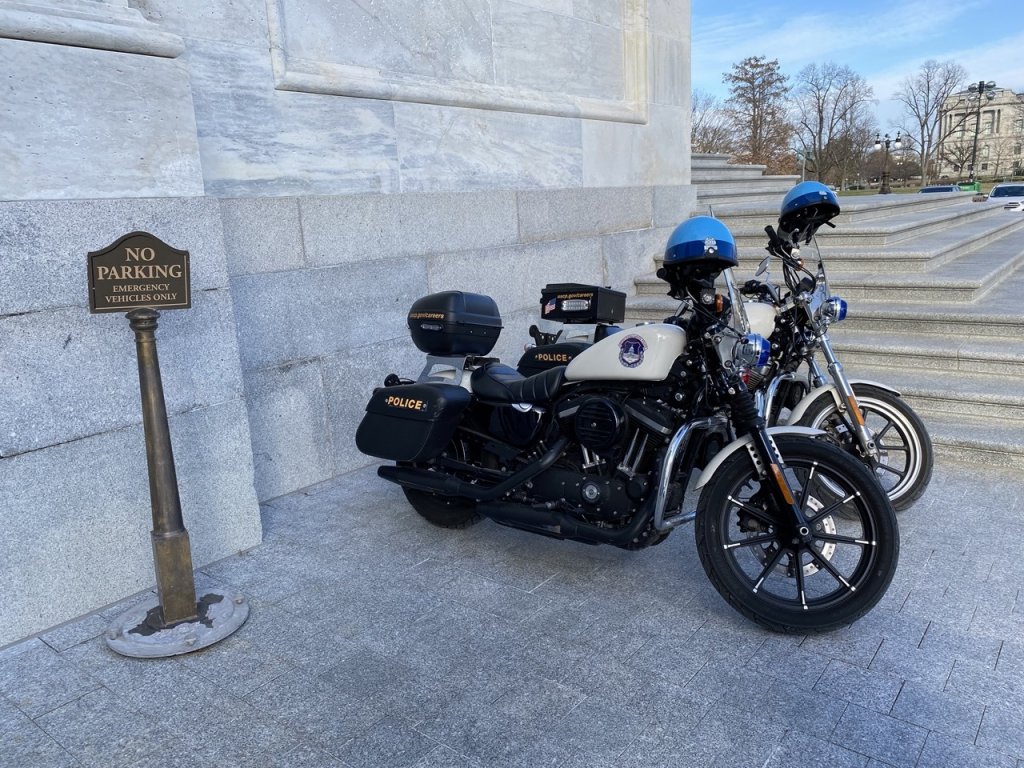 Two Capitol Police motorcycles by the steps of the Capitol.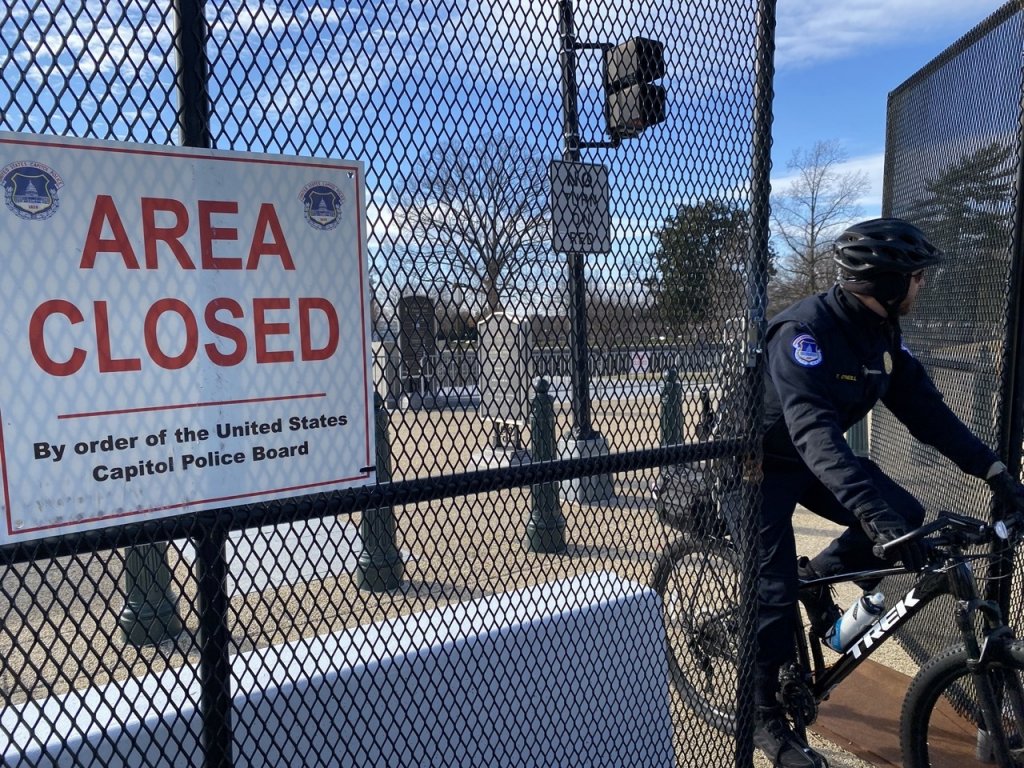 A police officer on a bike pedals past the gates outside the Capitol.
Lawmakers share what they hope to hear from Biden on toxic exposure
By Charlotte Varnes, 7:35 p.m.
WASHINGTON –– After a flurry of toxic exposure bills announced during the 117th Congress, lawmakers have spent much of the past two weeks taking action on the legislation. The Senate passed the Health Care for Burn Pit Veterans Act by voice vote on Feb. 16, while the House is set to vote on the Honoring Our PACT Act this week. The two pieces of legislation are markedly different in cost and coverage, but both expand VA care for veterans exposed to burn pits. 
The White House also signaled support for toxic exposure legislation in a Tuesday statement, writing that "the President looks forward to signing legislation that addresses the toxic legacy of environmental exposures."
Here are lawmakers' comments about what President Biden might say on the topic:
Sen. Lisa Murkowski (R-Alaska): "That's one of his priorities, so I imagine that he would address it. In fairness, I always wait for the president's speech instead of trying to read the tea leaves and say what he's gonna say."
Sen. Ted Cruz (R-Texas): "I've long supported legislation to address burn pits and the horrific injuries and illnesses suffered by our servicemen and women as a result of burn pits. We need far more leadership. We need more accountability."
Sen. Lindsey Graham (R-S.C.): "I'm for it, so I hope he'll make it a priority because it's something we can all do together."
Experts call on Biden to fulfill promises to Black community ahead of SOTU
By Ellisya Lindsey, 7:33 p.m.
What do you hope to hear from President Biden tonight in his State of the Union address with regard to the Black community?
Braxton Brewington

, press secretary at the Debt Collective: "I hope to hear that he is going to apologize for having not canceled student debt yet, when he said he will do it immediately and hear that he's going to do it now. I would love to hear that."

Nicol Turner Lee

, senior fellow at Brookings Governance Studies and Director of the Brookings Center for Technology Innovation: "I'm hoping that he's gonna address student debt, which disproportionately impacts Black people when it comes to the accumulation of wealth. I hope that he's also going to announce that these new infrastructure jobs have a goal of equity. I'm hoping that he's going to continue to fight for voting rights. And perhaps, if we're lucky – I know he has tried not to break the filibuster – he may say that if nothing happens, he will rule with executive order."

Patrice Lawrence, executive director of the UndocuBlack Network: "Honestly, I'm not very hopeful. I expect that it will be more of the same. In an ideal world, he would admit that there have been groups, including UndocuBlack and several others, that have offered alternative ways for him to go to provide solutions that we so badly need in our marginalized communities."
Ahead of speech, abortion rights advocates are watching Biden's language
By Shannon Coan, 7:31 p.m.
On the six month anniversary of Texas' abortion ban going into effect, Medill News Service spoke to three reproductive health advocates about what they're looking for in President Biden's address.
Why it's important: Activists said this was "a moment of crisis for abortion rights" that Biden needed to recognize.
"If our president continues to be

unwilling to even say the word

, that's not giving anyone space or freedom to talk about it amongst themselves or in any way chip away at the extreme stigma towards abortion," said Moji Alawode-El, Marketing Manager for Abortion Access Front.
The hope: Biden will outline a specific plan for abortion rights and reproductive access.
"When S.B. 8, [Texas' abortion law], took effect, President Biden promised this

whole government

response, and now is the time to fully unveil this approach and to talk about how he's going to engage every administrative tool across every agency to help protect abortion access," said Shannon Russell, Policy Director at Catholics for Choice.
The expectation: Biden will mention reproductive rights but still not say abortion.
"I don't expect to hear abortion. I may hear some gendered language about a woman's rights or a woman's reproductive rights… I don't think it's going to get down to actual reproductive care at all," said Marie Khan, Director of Operations for Midwest Access Coalition.
Lawmakers hope Biden will encourage Congress to pass VAWA
By Charlotte Varnes, 7:29 p.m.
WASHINGTON –– In June 1990, then-Senator Joe Biden introduced the Violence Against Women Act to Congress for the first time. Now, 32 years later, President Biden will deliver his first State of the Union address amidst efforts to reauthorize VAWA.
A bipartisan group of lawmakers introduced legislation reauthorizing VAWA on Feb. 9. At the time, Sen. Dick Durbin (D-Ill.) told reporters that the bill wouldn't reach the Senate floor until it had a confirmed 60 votes in favor. Sen. Joni Ernst (R-Iowa) said Tuesday this will be "hopefully soon."
In a February statement, President Biden wrote that he looked forward to Congress "delivering it to my desk without delay.
Here are lawmakers' hopes for Biden's comments on VAWA during the address.
Sen. Joe Manchin (D- W.Va.), cosponsor of the VAWA renewal: "I have no idea."
Sen. Joni Ernst (R- Iowa), cosponsor of the VAWA renewal: "I hope he says it's a good thing to do and the House should follow our lead."
Sen. Lisa Murkowski (R- Alaska), cosponsor of the VAWA renewal: "I hope he encourages us to pass it quickly."
Senators Respond: What should Biden say about the climate crisis 
By Samantha Aguilar & Jorja Siemons, 7:27 p.m.
WASHINGTON — Ahead of the State of the Union, senators shared their expectations and hopes for how President Biden will address climate change in his speech. 
While Biden's $1.2 trillion infrastructure bill passed last November with plans to promote vehicle electrification, Build Back Better remains stalled. 
The world can't avoid some of climate change's devastating impacts, according to a United Nations report released Monday. Harrowing data that reveals continued warming and a double in the rate of sea level rise since 2006 motivates advocates and lawmakers alike to pressure Biden to do more –– especially amidst Russia's invasion of Ukraine. 
Sen. Joe Manchin (D-W.Va.), the chair of Committee on Energy and Natural Resources who

said

he would vote no on Biden's current Build Back Better plan:

"I hope he talks about inflation. We got the oil surge problem. And also energy that we need energy right now to offset Putin using it for a weapon. I don't think there is a Build Back Better plan."

Sen. Elizabeth Warren (D-Mass.), chair of the Subcommittee on Economic Policy:

"I hope President Biden will talk about the urgency of the moment in responding to the climate crisis and the need for us to make a major investment in fighting back against our reliance on fossil fuels… Russia has leverage in it's fight against Ukraine in part because of our continued reliance on fossil fuels."

Sen. Lindsey Graham (R-S.C.), member of the Committee on Environment and Public Works

: "I hope that we will commit all of our resources to help the Ukrainian people and the fight and that we will reverse our policies on energy production. I would like to produce more oil and gas. I believe climate change is real. I'd like to go to a lower carbon economy but we need to be all-in in increasing American oil and gas to neutralize the Russians.

Sen. Edward Markey (D-Mass.), the chair of the Subcommittee on Clean Air, Climate and Nuclear Safety who

introduced

the Green New Deal Resolution:

"A clean energy revolution is what the answer to Putin is. We just have to have a strong commitment to reducing greenhouse gasses, but the route to it will be by breaking our dependence on oil and natural gas, which is funding the horrible acts of Putin right now." 

Sen. Debbie Stabenow (D-Mich.), member of Committee on Environment and Public Works:

"I hope he's going to talk about the existential threat of the climate crisis and how it's affecting every area of our lives." 

Sen. Ted Cruz (R-Texas), who has

criticized

Biden's past decision to waive sanctions on the Nord Stream 2 pipeline which would deliver natural gas from Russia to Germany:

"I assume he would give the same empty rhetoric about why he wants to shut down U.S. energy production in the name of the environment…. [Biden] will claim no responsibility for skyrocketing inflation or for the disaster in Europe that is unfolding because of his failed policies. But unfortunately, the Biden White House made the decision on day one to hand the agenda over to the extreme radical left and the American people are paying the price."

Sen. John Cornyn (R-Texas), member of the Subcommittee on Energy, Natural Resources, and Infrastructure

, recently called climate change advocacy a

"cult"

during an energy summit in his state: "I hope he acknowledges that you can't exclude some forms of energy from the economy or your security equation. I think part of the problem with the green movement is that it excludes oil and gas which is the most important part of the current energy mix and particularly for countries in Europe that have become almost entirely dependent on Russia and obviously that gives Mr. Putin a great weapon."

Sen. Bill Cassidy (R-La.), member of the Committee on Energy and Natural Resources, criticized the Bureau of Land Management for missing crucial deadline to hold oil and gas lease sales: "Whenever the President says he's doing everything he can to lower the cost of energy I almost burst out laughing and then I get kind of angry because the administration has consistently, through a variety of mechanisms, thwarted the ability to develop North American energy reserves… So if we really are going to have independence in oil and gas we need to have a policy which actually strives towards that as opposed to a policy which thwarts it."
Here's what you'll hear about Ukraine tonight:
By Vanessa Kjeldsen, 7:26 p.m.
Tonight, President Biden is expected to address the continued crisis in Ukraine. After severe sanctions against Russian elites and banks, an outpouring of humanitarian aid and the threat of NATO's Article 5, Biden has made his condemnation of Russia's invasion clear. Medill News Service's Vanessa Kjeldsen shares more:
Fashion & Political Messaging:
By Maia Pandey, 7:25 p.m.
Shades of blue and gold for Ukraine will likely unite lawmakers across the aisle at tonight's State of the Union address. 
Ahead of the speech, multiple senators and representatives toted blue and gold ribbons on Capitol Hill today, and the bipartisan Congressional Ukrainian Caucus has announced its members will wear similar ribbons to President Biden's speech.
"Proud to join my colleagues in the Ukraine Caucus in wearing a ribbon to tonight's…address to show our solidarity with the brave people of Ukraine," Rep. Joe Morelle (D-N.Y) tweeted, alongside a picture of caucus members, many of them also sporting blue and yellow shawls
Elka Marie Stevens, a professor of fashion design at Howard University, said politicians often tune into the national conversation when dressing for high-profile events — and the State of the Union address is one of the biggest opportunities for lawmakers to make political statements through their clothes, Stevens said.
In 2019 and 2020, women in the Democratic Congressional Caucus donned white for the event as a nod to suffragette dress and a presumed rebuke to President Trump. In 2018, Democratic women wore black in support of the #MeToo movement.
Rep. Cori Bush has already tweeted her outfit for tonight's event: a bright red T-shirt branded with "18,000" for the number of clemency petitions awaiting review from Biden.
"In many regards, politicians are our original influencers," Stevens said. "These were the people who were oftentimes held in high esteem, so we turn to our leaders, elected and appointed and others, to provide clues to us (and) information based upon their appearance."
Here's what else to watch for tonight:
The shadow of the pandemic and surging inflation will also influence lawmakers' choice of dress tonight, Stevens said. Politicians may skip luxury, designer brands to avoid looking "frivolous," and many designers whose work is featured tonight may not be recognizable names.

Alongside spots of blue and gold, lawmakers will likely lean toward traditional and muted blues, blacks and grays. President Biden, in particular, often opts for a blue tie, and Stevens said she wouldn't be surprised if he keeps the look for tonight to exude continuity. 

"I think this is an opportunity, particularly for American leadership, to show some stability and sensibility as it relates to clothing," Stevens said, especially with the tumult of Supreme Court nomination hearings, votes on Ukraine and midterm campaigns on the horizon at Capitol Hill.

Just days after Biden tapped as his pick for the Ketanji Brown Jackson Supreme Court, Democratic lawmakers may also don a badge or emblem to indicate support for the nominee, Steven said.

But even traditional colors can take on political undertones. Men's neckwear is often a harbinger of partisanship, with Republican and Democratic men sporting red and blue ties, respectively. Some politicians, however, may instead opt for purple as the mixture of red and blue and traditional emblem of unity: Sen. Elizabeth Warren (D-MA) was spotted in a royal purple suit jacket on Capitol Hill this morning. Suffragette white, too, may make a return, Stevens said.

Vice President Kamala Harris usually chooses solid colored yet vibrant outfits and for past high-profile events, like her inauguration, has donned work by Black designers. Stevens said she expects darker, jewel tones from the Vice President, and her choice of designers will probably also be deliberate. 

First Lady Jill Biden often opts for a conservative style that reads "reassuring (and) visually comforting," Stevens said. Jill Biden has also been a fan of sustainable designers, so she may highlight environmentally conscious work in her dress this evening.
Protestors Want 'No-Fly Zone'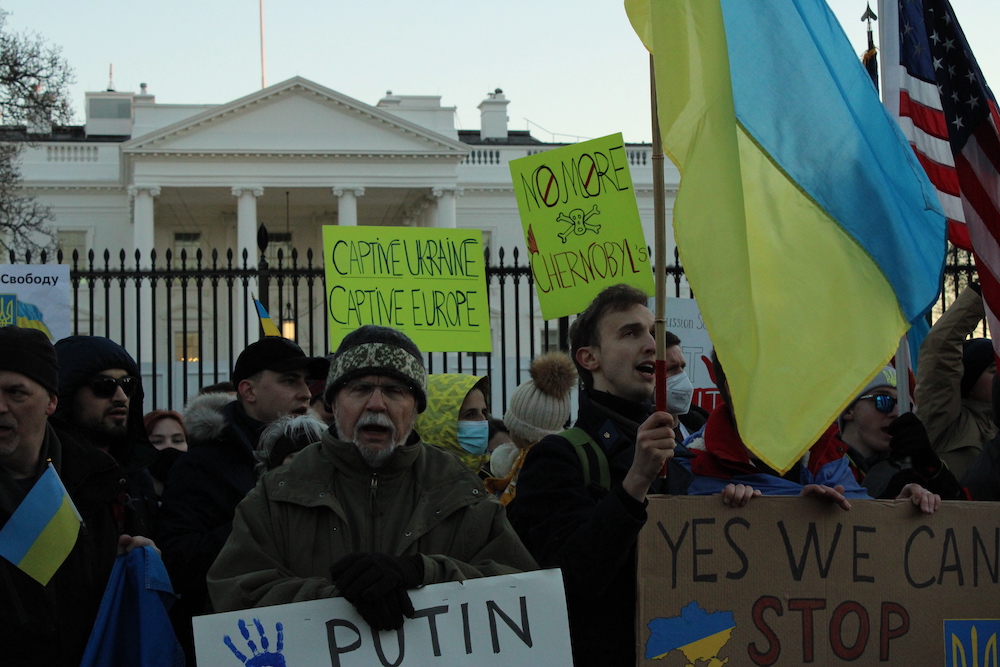 By Diego Ramos Bechara, 7 p.m.
A group of protestors gathered in front of the White House at the #StandWithUkraine protest on Sunday February 20. Amid President Biden's State of the Union address, organizer Roxolana Wynar said she hopes Biden will, "establish a 'no-fly zone' over Ukraine, support with more weapons and ammunition, provide humanitarian support for the 150,000-plus Ukrainians now on the move and fully ban Russia from the SWIFT international banking system."
IMMIGRANT ADVOCATES CALL FOR CITIZENSHIP, TPS AHEAD OF STATE OF THE UNION
By Ali Bianco and Jenny Huh, 6:55 p.m.
Immigration advocates organized a "People's State of the Union" ahead of Tuesday's speech, outlining what immigration reforms they are hoping to see discussed by President Biden. CASA for All, NAKASEC Action Fund and Popular Democracy put the event together.
Monday's protesters gathered in Lafayette Park, taking a moment of silence for Ukraine and crying out calls for Temporary Protected Status and pathways to citizenship for the 11 million undocumented people living in the U.S.
At the head of the crowd, immigrant speakers gave impassioned speeches in both Spanish and English, representing national organizations from as close as Maryland to as far as California.
"We want him to pay attention to the promises he made during his campaign and help the community by passing immigration reform and doing everything he can with his power to pass TPS for more countries, to be able to change the immigration system, to stop deportations and close detention centers that have shown violence towards the people inside," said Bridgette Gomez, an organizer for the We Are Home national campaign. "That's why I'm here."
Many attendees were quick to point out campaign promises left empty, but immigration advocates and immigrants alike are pledging the same cause: to continue fighting their fight until their demands are met and comprehensive changes ensue.
Uterus-in-Chief calls on Congress to ensure access to reproductive health
By Shannon Coan, 6:44 p.m.
The state of our uteri is weakened, announced Eunice P. Justice Tuesday.
Ahead of President Biden's first State of the Union address, Abortion Access Front's mascot, Eunice, a uterus puppet, gave her annual State of the Uterus address. Touching on several women's health issues and progressive policies that Democrats have struggled to pass in recent weeks, Eunince called "Brovid-19, misogony's greatest pandemic in the 21st Century."
"All over this great nation our uterine walls have been breached by angry mobs of Brovid deniers, preachers, politicians and podcasters who will not stop until your reproductive rights are their decision," Eunice said.
Eunice announced the Build Back 'Bortion Better Act to address the "collapsing reproductive infrastructure" and championed the need to deal with "reproductive climate change." 
"None of this can happen until we stop the steal," Eunice said. "The stealing of our fundamental rights to access abortion."
What politicians and pundits are looking for on Ukraine:
By Zach Kessel, 6: 35 p.m.
Sen. Richard Blumenthal (D-Conn.):

 "I hope that we will hear our firm and strong resolve to heighten sanctions, provide more military aid and track down Putin's hidden assets — and those of his cronies, their families, wives and children — and tighten the vise."

Sen. Bill Cassidy (R-La.):

"We should hear measures of support [for Ukraine]. I'd argue that we need to begin working on energy policy, which can help the Europeans wean themselves off Russian energy resources. I don't think [Biden] is going to be serious about that."

Sen. Ted Cruz (R-Tx.):

"We need to impose real and crushing sanctions on Russia. The Biden sanctions that have been put in place do not impose secondary sanctions on the Russian central bank, which allows the Russian central bank to continue to engage in economic transactions with other nations … we need to provide the military weaponry necessary to enable the Ukrainians to defend themselves."

Sen. Mark Kelly (D-Ariz.):

"We've spent the last couple of weeks laying out a set of sanctions; putting them in place to have a significant negative effect on the Russian economy to discourage them from continuing this operation, so I think it's appropriate for him to lay out the rest of the plan."

Matthew Continetti, American Enterprise Institute senior fellow & Washington Free Beacon founding editor:

"Biden needs to say that America supports Ukraine and its struggle for independence against Russian aggression — and that he's prepared to sign an emergency supplemental bill sending further aid to Ukraine and stepping up our defense budget at home. I don't think he's going to, but he should, and the general tone should be that he'll stand on the side of freedom as an American president ought."

Shay Khatiri, Renew Democracy Initiative policy associate:

"We have to accept the responsibilities we have to the free world and to ourselves and once again invest in preserving peace. This includes a major boost across all national security agencies, including and especially the Department of Defense. I would also like to hear [Biden] talk about building a missile defense shield to protect us from nuclear ICBMs and ask Congress to appropriate money to tip the nuclear balance against Russia back in our favor, especially given Putin's recent muscle flexing about his nukes."

Matt Lewis, Daily Beast senior columnist:

"Biden should keep it brief. Yes, he should talk up his Supreme Court pick and acknowledge serious challenges like crime and inflation. But the backdrop for all of this is Ukraine. For that reason, Biden should avoid any temptation to play partisan politics and — above all else — should talk and act like the leader of the free world."

Bill Scher, Politico Magazine contributing editor:

"[Biden] should highlight the great consensus — both within America and throughout the world — for aiding Ukraine and punishing Russia economically in order to protect human rights and maintain global stability. He should detail and rally support for whatever package of aid he plans to submit to Congress. Biden has been buffeted with so many crises that he has not looked like a leader since July, before the chaotic Afghanistan withdrawal. This is his opportunity to show he is in command and is bringing Americans together."
Everytown for Gun Safety and Moms Demand Action, along with Rep. Lucy McBath (D-Ga.) and Florida state Sen. Shevrin Jones, on Thursday announced a task force of state legislators to combat "Shoot First" laws nationwide.
"It's important to be clear; 'Shoot First' laws are not self defense, and repealing shoot first does not repeal our right to self defense," said Monisha Henley, senior director for State Government Affairs at Everytown. "We have self defense laws in all fifty states that give us the right to protect ourselves."
"Shoot First" laws, referred to by supporters as "stand-your-ground" laws, protect individuals' right to use deadly force outside of the home, neglecting the duty to retreat in a situation in which they feel threatened. Advocates argue they improve public safety by allowing people to better defend themselves, while opponents say they give individuals permission to "shoot first and ask questions later."
"Shoot first laws aren't about standing your ground when threatened," said Moms Demand Action Founder Shannon Watts. "They are about making murder legal."
Thirty states have enacted "Shoot First" laws as of 2021, according to JAMA network. Florida became the first state to pass a law of this nature in 2005, with 23 other states following suit between 2006 and 2008. 
"Shoot First" laws were associated with an eight to 11 percent national increase in monthly rates of homicide and firearm homicides, according to the results of a study released by the JAMA network this month. RAND Corporation estimates that if every state enacted these laws, there would be around 718 more homicide deaths per year than there would be if no state had these laws.
"The evidence that is coming out of the research literature says that (the theory that 'Shoot First' laws enhance safety) is probably not true," said Andrew Morral, senior behavioral scientist at RAND. 
The task force comprises more than 20 lawmakers from 19 different states, with more signing on every day, according to Henley. Members include Florida state Sen. Jones, Georgia state Sen. Tonya Anderson and Kansas state Rep. Jo Ella Hoye.
The group of legislators will highlight the impacts of "Shoot First" laws, serve as leading voices on the issues in their states and gather support from colleagues. They also plan to influence legislation in states outside of their own, starting with Hawaii, where the state legislature is moving to pass a "Shoot First" law.
"We must continue to work closely with our allies, and we must continue to work closely with every state legislative body to make it clear that we will not stand down," said Jones, who has led efforts to repeal "Shoot First" laws in his state.
This month marks two years since Ahmaud Arbery's killing and 10 years since Trayvon Martin's killing. According to Watts, both instances were "enabled by 'Shoot First' laws."
"These laws aren't just deadly, they're racist," Watts said. "Homicides in which white people shoot and kill Black victims are deemed justifiable five times more often than when the situation is reversed."
February also marks the birthday of Jordan Davis, Rep. McBath's son, who was shot and killed in Florida in November 2012. While Florida was the first state to pass a "shoot first" law, Georgia, where McBath lives, soon followed. For her, "Shoot First" laws have professional and personal implications.
"When we're discussing these laws, we must put ourselves in the shoes of those parents, in the shoes of those who have been affected most by the pain these laws bring," McBath said. "Laws that make it easier to wield guns around our kids and our families do not help keep our children alive." 
*Medill News Service reached out to several Republican lawmakers in Florida who oppose repealing "Shoot First," but did not receive a response
WASHINGTON — A bipartisan effort to study the creation of a national museum dedicated to Asian American and Pacific Islander history and culture has advanced unanimously out of a House committee.
"We are one step closer toward creating a national museum dedicated to AAPI history and culture. The journey will be long but we are moving toward a physical location that commemorates the contributions of the AAPI community," U.S. Rep. Grace Meng (D-N.Y.), the bill's sponsor, tweeted after passage by the House Committee on Natural Resources last Wednesday.
The bill has 103 co-sponsors, mostly Democrats, including 25 from California and 14 from New York.
The museum would be a way for Asian Americans to claim American identity, said Frank Wu, the first Asian American president of Queens College of the City University of New York and one of Meng's constituents.
"What this museum will do is establish that Asian Americans are Americans, have been Americans, and have been around a very long time," Wu said.
Wu said that even Asian Americans are often unaware of their own history.
Despite studying Asian America and civil rights, Wu said even he wasn't aware Asian Americans fought in the civil war until the National Park Service put together a book about Asian and Pacific Islander soldiers who fought for both the Union and the Confederacy.
Many regional museums focus on specific Asian American ethnic groups, but the Chinese Historical Society of America's Nathaniel Jue said a national museum could help people understand the wide-ranging scope of Asian American stories and contributions.
"This place will serve as a sort of focal point for where these narratives can be pulled together," Jue said. "Instead of just the Filipino museum in Los Angeles or just the Vietnamese museum in Louisiana."
The process from the bill of consideration to the creation of a national museum often takes years, said Konrad Ng, executive director at the Shangri La Museum of Islamic Art, Culture & Design. He added that other museums, like the National Museum of the American Latino, have taken decades to establish.
"As diverse and heterogeneous as Asian Americans are, I think it's fair to say there some common understanding of what it means to be American, and that feeling of inclusion in the American story," Ng said. "If this museum becomes a reality, it's a moment for Asian Americans to feel proud about."
Founder of Stop AAPI Hate, Russell Jeung, said an Asian American museum is particularly important amid the rise of anti-Asian hate crimes during the pandemic.
"A lot of the racism is due to the sense that Asians don't belong, that we're perpetual foreigners," Jeung said. "So a museum that acknowledges our presence and our sense of belonging is even more meaningful and needed."
The Smithsonian Institution, which hosts a Asian Pacific American migratory museum, said it does not comment on pending legislation, but noted that the last three museums were preceded by reports from the kind of commission Meng's bill would establish.
"The creation of a particular museum for a diverse community is always a first step, but it doesn't mean it's the last step in understanding America," said Ng, who was once the director of the Smithsonian's Asian Pacific American Center.
Meng's office said it hopes to bring the bill, HR-3525, to a full vote in May, and its staff is working with House leadership to finalize a date.
A companion bill has not been introduced in the Senate.
---
Published in conjunction with

WASHINGTON — The Supreme Court agreed on Tuesday to hear an appeal concerning a Colorado website designer's refusal to create same-sex wedding websites.
The web designer, Lorie Smith, said that while she is willing to serve LGBTQ+ customers, she refuses to design websites for same-sex weddings. Doing so would "compromise" her Christian beliefs about marriage, Smith said in her statement.
Citing the Colorado Anti-Discrimination Act (CADA), the 10th U.S. Circuit Court of Appeals last July upheld a lower court decision, which found Smith must serve couples seeking same-sex wedding websites.
Smith's "sincerity or good faith" does not preclude her from providing same-sex couples with equal access to services under CADA, Judge Mary Beck Briscoe wrote for the majority on the three-judge panel.
"A faith that enriches society in one way might also damage society in other, particularly when that faith would exclude others from unique goods or services," Briscoe wrote. "(Smith's) Free Speech and Free Exercise rights are, of course, compelling. But so too is Colorado's interest in protecting its citizens from the harms of discrimination."
The decision forced Smith to comply with "government-compelled speech," Chief Judge Timothy M. Tymkovich argued in his dissent.
"It seems we have moved from 'live and let live' to 'you can't say that,'" Tymkovich wrote.
Colorado was also the originator of the Masterpiece Cakeshop case, in which a baker challenged the state's Civil Rights Commission ruling that he could not refuse service to same-sex couples. In its 2018 decision, the Supreme Court reversed the Commission's decision because of comments made by the Commission that implied its decision against the Cakeshop owner was not religiously neutral.
In short, according to Georgia State law professor and LGBTQ+ rights researcher Anthony Kreis, the high court sidestepped the question of whether the refusal to service the couple violates a constitutional right.
This time, the court is more likely to tackle the constitutional question head-on — and its decision could "substantially gut" civil rights protections for LGBTQ+ people across the country, Kreis said.
The conservative-leaning court's decision to take this case, along with cases challenging gun control laws, abortion access and affirmative action, is telling, he added.
"This, to me, is a signal that the court has an appetite now to really attack the basic protections that laws provide and undermine anti-discrimination law more broadly," Kreis said.
However, even as a legal institution, Kreis said the court is susceptible to political pressures — which LGBTQ+ advocates can capitalize on leading up to oral arguments in the case this fall. Public sentiment and protest still hold weight with the court, he said.
"To the greater extent that members of Congress and members of the general public express outrage and bring light to the issue and make it more salient to the American people," Kreis said, "I think it's less likely the Supreme Court will do something significantly out of step with mainstream political thought in this country, which is overwhelmingly supportive of LGBTQ rights."
WASHINGTON – Breaking down the rise in domestic terrorism, specifcally against minority populations — and debates over whether Democratic lawmakers support defunding the police — took center stage at a House hearing Thursday.
"That is the cruciality of this hearing," said Chairwoman Sheila Jackson Lee (D-Texas). "That is the topic that should not be diminished. People die."
At the root of the hearing was how radicalism, white supremacy and other forms of extremism threaten America's national security and wellbeing.
"We have seen time and time again that people die because of white supremacy, because of hate and extremism in this country," said Margaret Huang, president and CEO of the Southern Poverty Law Center, a nonprofit advocacy organization. Throughout the hearing, Huang reiterated the need to address the issue of white supremacy in America to successfully address the larger issue of domestic terrorism.
Subcommittee members touched on the communities most recently victims of such "anti" and "-ist" attacks, including the Black, Asian American, Jewish American and Latin American populations. President of Morgan State University, David K. Wilson, discussed the psychological and emotional damage recurring bomb threats to MSU and more than 20 other HBCU institutions have had on Black students.
"This is not 1865, it is not 1920, it is not 1962," said Wilson. "This is 2022. But these domestic acts of terror persists across HBCUs."
Rabbi Charlie Cytron-Walker, who was held hostage during January's Texas synagogue attack, also spoke, emphasizing that threats can result in physical violence. 
"Our words matter," the rabbi said. "The more people get exposure to that negativity, the more people can pass it on."
Domestic extremism has spiked in recent years.
"2019 was the deadliest year for domestic extremist violence since the Oklahoma City bombing in 1995," FBI Director Christopher Wray told the House Homeland Security Committee during a 2020 appearance.
In 2020, law enforcement agencies submitted incident reports, 8,263 of which were criminal, and 11,129 related offenses related to bias. Nearly 62% were due to race, ethnicity or ancestry bias, while a little over 13% were due to religious bias.
"A threat today can become devastation tomorrow," said Jackson Lee, explaining that in recent attacks against minorities, the perpetrators had shown prior evidence of racism and xenophobia against such individuals.
With the surge in domestic terrorist plots and attacks, the government needs to do a better job collecting federal data, as well as better equipping local officials to identify and respond to attacks, according Seth G. Jones, senior vice president and Harold Brown chair for the Center for Strategic and International Studies.
"The next target could be your family, your house of worship or your neighborhood," said Rep. Jerrold Nadler (D-N.Y.), who chairs the House Judiciary Committee. "Domestic terrorism invades our safe spaces and makes us feel like strangers in our own country."
The threats against minority populations and ways to protect them also raised questions about the intersection of funding for law enforcement and the rise in violence against minority communities and individuals.
"When you defend the police and enact policies to embolden criminals, it often is the minority communities that pay the most egregious price," said ranking member Andy Biggs (R-Ariz.). "Despite the rises in crime, some on this committee, some of my colleagues across the aisle continue to push efforts to fund the police."
Debating Defunding
Republicans focused on general crime, community violence and accused Democrats on the committee of supporting efforts to defund the police, a claim rejected by the Democratic lawmakers..
"I'm saddened that in every one of their questions, [the subcommittee's Republican members] wanted to focus on crime in general," said Rep. Karen Bass (D-Calif.). Bass said the hearing intended to address "radical extremism" and its continued existence in our society. 
"Let me say it for about the millionth time. We are not going to defund the police," added Rep. Val Demings (D-Fla.). 
At one point, Rep. Steve Cohen (D-Tenn.) asked Biggs to name which Democratic members had explicitly said "defund the police," to which the ranking member later responded: "That's your best defense, Mr. Cohen?" 
Members of both parties maintained that defunding the police wouldn't be beneficial, particularly amid a rise in anti-police and law enforcement sentiment as well.  
"Your acceptance and insight of the importance of this is crucial, because that's the only way we can move forward in a bipartisan way," Chairwoman Jackson Lee said.
WASHINGTON — Multiple prominent Democrats have thrown financial support behind Rep. Liz Cheney, R-Wyo., — one of 10 House Republicans who voted to impeach former President Donald Trump in the wake of the Jan. 6 attack on the Capitol, Federal Election Commission filings show. 
"The Trump era has made for some very strange political bedfellows," said J. Miles Coleman, associate editor of election analysis newsletter "Sabato's Crystal Ball." "You have this old guard of the Republican Party — the Cheneys and Bushes — whose names have some weight, but that's just not where the Republican Party is today."
Thomas "Mack" McLarty, who served as former President Bill Clinton's first chief of staff, donated $1000 to Cheney's campaign on Nov. 1, according to FEC donation records. His wife, Donna, contributed the same amount on the same day.
McLarty is perhaps best known for his shepherding of the Brady Handgun Violence Prevention Act in his capacity as White House chief of staff.
In addition to Cheney, McLarty has donated significant amounts to the Democratic National Committee and Sens. Ed Markey, D-Mass., and Amy Klobuchar, D-Minn.
Margot and John Pritzker — members of the billionaire Pritzker family and relatives of Illinois Gov. J.B. Pritzker, D, — contributed $2,900 and $10,800 to the congresswoman's "Team Cheney" political action committee, respectively.
Gov. Pritzker was a national co-chair of Hillary Clinton's 2008 presidential run, and his sister, Penny, served as secretary of Commerce during the Obama administration after backing the 44th president in his 2008 campaign.
Both family members who gave to Cheney's PAC have in the past donated to campaigns of liberals such as Sen. Dianne Feinstein, D-Calif., former Rep. Beto O'Rourke, D-Texas, and Clinton herself.
Because of her opposition to the GOP's current state, Coleman said, Cheney has garnered "support from the 'resistance wing' of the Democratic Party."
"People like Cheney, [2020 South Carolina Senate candidate Jaime] Harrison and [2020 Kentucky Senate candidate] Amy McGrath have come up with huge sums of money," Coleman said, "but it hasn't moved the needle much in any of those races."
Cheney — a member of the select committee investigating Jan. 6 — was ousted as GOP conference chair in May and censured by both the Wyoming GOP and the Republican National Committee. 
Shana Gadarian, political science chair at Syracuse University's Maxwell School of Citizenship and Public Affairs, said Cheney's support among Democrats comes from profound concern about America's political culture.
"For normal politics to go on," Gadarian said, "we need a Republican Party that is headed by someone and that has people in its rank and file who support taking back normal politics."
"The donor class pays a lot of attention to politics and knows that normal competition is important for upkeeping democracy," Gadarian continued, "and that's why I think they've started to support Cheney — she's not only been criticized by members of her own party but has now been censured by her own party."
University of Buffalo professor James Campbell, though, argued that Cheney's status as the national Republican Party's bête noire provides the Democrats with an opportunity to knock the GOP down a peg and score a partisan victory for the left.
"Our politics now are so national," Campbell said, "and [Cheney] has become such a national political figure that a lot of Democrats would like to embarrass Republicans with by pulling out an upset in Wyoming."
Despite losing her leadership status, Cheney raised upwards of $7.1 million during 2021, including $2.05 million in last year's final quarter.
Her most notable challenger, the Trump-endorsed Harriet Hageman, brought in just over $745 thousand between launching her campaign on September 9 and the end of 2021, FEC receipts show.
Cheney's office did not respond to requests for comment.
WASHINGTON — Gigi Sohn told sometimes skeptical lawmakers on Wednesday that recusals from issues relating to retransmission fees and television broadcast copyright would not hinder her ability to serve on the Federal Communications Commission.
"It's a voluntary, narrow and temporary recusal, and it will have, in my opinion — and I'm happy to answer questions about this — very, very little impact on my ability to be a commissioner," said Sohn, who had previously pledged to recuse herself from policies she addressed 12 years ago as a consumer advocate as well as issues related to a non-profit television streamer she has ties to.
"I did it because I thought it was the right thing to do," said Sohn, appearing for her second hearing before the Senate Commerce Committee after being first nominated in October.
Whether the committee approves Sohn and sends her nomination to the full Senate remains uncertain. A committee vote was supposed to happen last week, but the vote was delayed after Sen. Ben Ray Luján (D-N.M.) suffered a stroke. His vote is needed due to strong Republican opposition.
"The public deserves a regulator they can trust to be impartial in all matters as well as one who can actually do the job for which she was nominated," said ranking member Roger Wicker (R-Miss.).
Republicans pressed Sohn, who was a board member of Locast, on her answers to questions at her last nomination hearing about the nonprofit's settlement. Sohn was not individually liable under the agreement, which was reached after Locast was found guilty of violating copyright laws.
Sen. Roy Blunt (R-Mo.) asked whether she would "at least acknowledge that your answer was evasive?"
"No, Senator, I respectfully disagree," Sohn said. "I think I answered it truthfully and to the best of my ability and to the best of what I was allowed to tell you because I was subject to this confidentiality agreement."
Democrats came to the nominee's defense with Sen. Ed Markey (D-Mass.) asserting his "supreme confidence" in Sohn and stating that her experience "makes her eminently qualified."
"The reason you're here is bigger than you. It's part of an effort to deadlock, disarm and disable the FCC," said Sen. Richard Blumenthal (D-Conn.).
The delay in Sohn's confirmation prevents the FCC from moving forward with net neutrality protections, a major priority of the Biden administration. The FCC commissioners are at a stalemate, so a third Democrat is needed for these protections to pass. 
Sen. John Thune (R-S.D.) referenced Sohn's past comments on conservative media, including a tweet that described Fox News as "state-sponsored propaganda," calling them "attacks." He questioned her ability to stay impartial.
"That was said as a public advocate and a private citizen," Sohn said. "I kind of wish my tone was a little less sharp. In fact, I don't kind of wish, I do wish, and it would have no bearing on any proceeding that would come before me at the FCC."
Blumenthal asked Sohn to "commit to [approving] a consumer protection law against those robocalls and robotexts if you are confirmed?"
"Absolutely," Sohn said.
WASHINGTON — Lawmakers challenged Federal Bureau of Prisons Director Michael Carvajal on his agency's handling of the coronavirus during a House judiciary hearing on Thursday.
"The BOP has failed to effectively utilize its authority to request compassionate relief for inmates. I think they're just waiting for someone to die," said Chairwoman Sheila Jackson Lee (D-Texas).
Carvajal disputed the criticisms leveled against him from Jackson Lee, other Democrats and some Republicans on the committee. 
"We have been in lockstep with the [Centers for Disease Control and Prevention] and other entities from day one," said Carvajal, who resigned in January but will remain in charge until a successor is chosen after he was scrutinized for low staffing levels, dozens of escapes and the federal prison system's coronavirus outbreak. "We're doing the same thing that everyone else in the country and the world is doing, we're learning how to mitigate this virus."
In March 2020, Congress passed the CARES Act, which gave the BOP the ability to expand home confinement eligibility. More than one in three federal inmates has tested positive for COVID-19, according to agency data.
"My colleagues across the aisle are calling for more inmates to be released regardless of their crime or prison sentence," ranking member Andy Biggs (R-Ariz.) said. "Democrats on this committee want to open the jails and defund the police. They're turning a public health crisis into a public safety crisis as well."
Rep. Karen Bass (D-Calif.) said the CARES Act was meant to "address the COVID epidemic within our prison system."
"It was for incarcerated persons who met a number of criteria to demonstrate a low risk of re-offense, as opposed to the way it was described a few minutes ago: Democrats asking for the prison doors to just be opened up indiscriminately," said the California Democrat.
Carvajal focused on the difference between transferring an inmate to home confinement and compassionate release.
"Compassionate release is a separate entity. The BOP does not hold the authority to independently release someone from our custody," he said.
Of the around 37,000 inmates that were transferred to home confinement, 320 were re-incarcerated, he said. Of those, eight committed new crimes and the rest were re-incarcerated for technical violations.
"We appreciate the ability under the CARES Act to transfer people out because we were able to lower our population," Carvajal said.
Several GOP members of the committee referenced the Capitol riot with Rep. Gregory Steube (R-Fla.) questioning Carvajal on the conditions of Jan. 6 inmates at the Washington D.C. jail compared to federal prisons. Carvajal referred him to the district's Department of Corrections.
"I'm not going to comment on what another correctional agency does without knowing all the information," Carvajal said, adding that the BOP currently holds 19 Jan. 6 inmates, eight of whom are pretrial. "I just stress to you that in the BOP, which is who I represent, everyone has equal access to medical care programs and community placement."
Education and job training programs in prisons united Republicans and Democrats on the committee.
"We all understand that there are some people who need to be locked up, but we also understand that many of them will integrate back into society, and it is incumbent upon us to make sure that they have the training, tools, techniques that they need to be successful," Rep. Val Demings (D-Fla.) said. 
She asked how Congress could be a better partner in helping incarcerated people re-enter society.
"We want the same thing. We want people to go back to society as productive members of society and we're committed to doing that," Carvajal said. "Half of our mission is keeping people safe and secure. The other half, which we're equally committed to, is making sure that they get the skills to go back and be productive members of the community."
WASHINGTON — Puerto Rico's Governor Pedro Pierluisi said Tuesday that the territory's Medicaid financial assistance cap was a hindrance and should be removed.
"Puerto Rico, for example, must contend with a Medicaid program based on capped federal funding and additional short-term funding that lurches from cliff to cliff," said Pedro Pierluisi, the governor of Puerto Rico. "I ask this committee to ensure that the Medicaid program is applied to PR as in the states."
The statement came during a hearing held by the Senate Committee on Energy and Natural Resources where governors from U.S. territories advocated for increased social and economic legislation.
Committee Chair Joe Manchin (D-WV) agreed that a long-term fix to Puerto Rico's Medicaid cap is needed, but did not provide a legislative plan to address the issue.
Watch the video report here:
Published in conjunction with: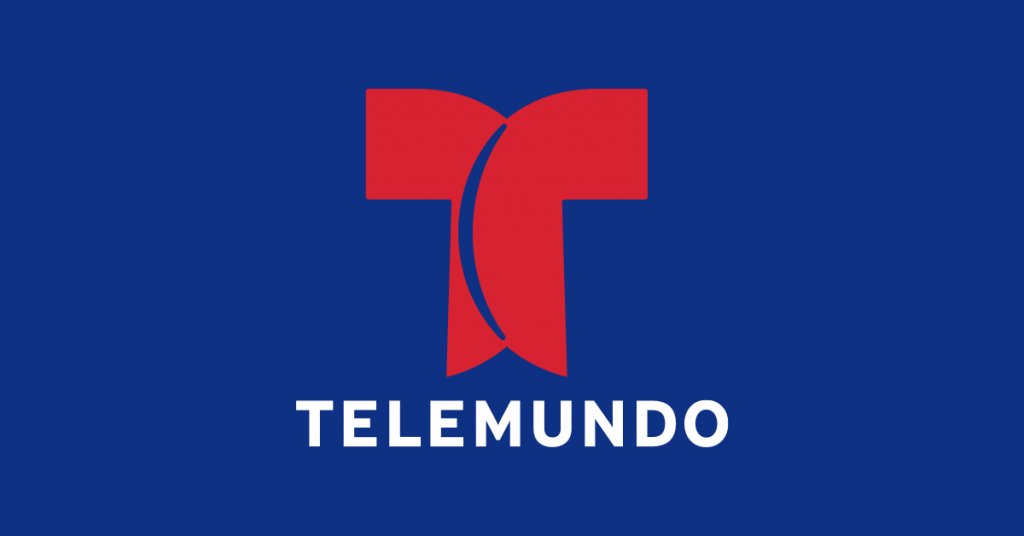 ---
Published in conjunction with: