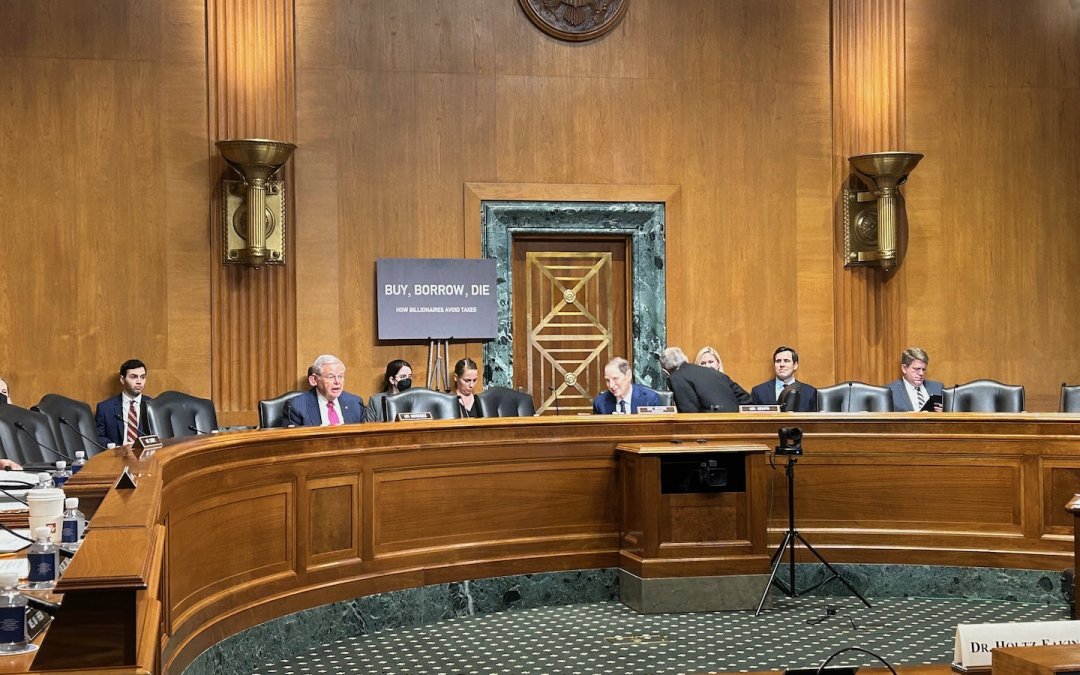 Senators criticized tax loopholes that allow ultra-wealthy Americans avoid complying with the tax code.
read more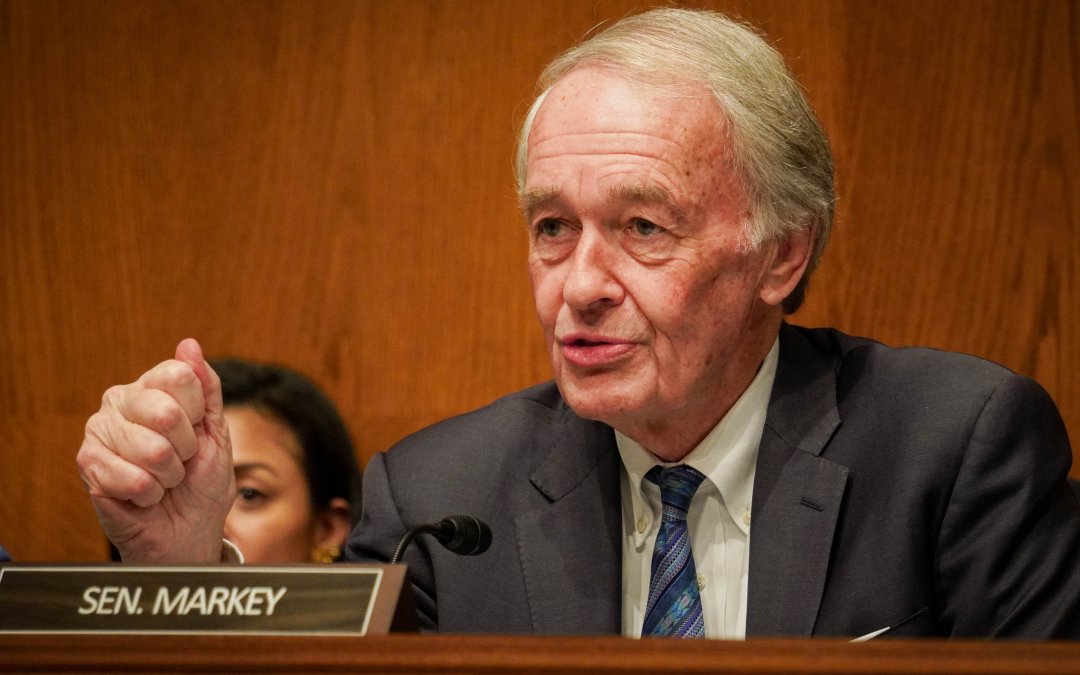 A Senate subcommittee discussed potential regulation for artificial intelligence in the healthcare industry, focused on improper patient diagnoses, data security, and bias.
read more
THE PLAINS, VA. – Natalie Erdossy had always voted for Democrats in state and nationwide elections. Until Glenn Youngkin came along two years ago. 
"Governor Youngkin is the first Republican that I ever voted for for a higher office," the mom of four said. "And it was mostly over parental rights."
Erdossy, who lives in Fauquier County in Northern Virginia, is one of many moderate voters who sided with Youngkin's prominent messaging on education. He won the governorship in 2021, a period of tension as schools in Fauquier and Loudoun counties navigated closures and mask mandates during the COVID-19 pandemic. 
School board meetings became a battleground for culture wars. Public comment sections turned nasty as parents clashed with school board members over COVID-19 policies, critical race theory and book banning. A June 22 meeting ended abruptly with a parent arrest, which garnered national attention. 
Youngkin capitalized on suburban parents' growing discontentment with public schools. He campaigned on the rights of parents, who he insisted should have the supreme voice in their children's education. 
This messaging brought Erdossy across the aisle. Two years later, she intends to vote Republican again, this time for District 31 Senate candidate Juan Pablo Segura. At an October rally with Segura and Youngkin, Erdossy donned a t-shirt reading "Moms for Liberty," a conservative parental rights grassroots movement.
"I will always prioritize the needs of my kids," Erdossy said. "That's always my number one concern as far as this election."
Segura has a tough-on-crime stance and is a strong parental rights advocate. He is running a competitive race against Democrat Russet Perry. 
District 31, which encompasses a majority of Loudoun County and a portion of Fauquier County, is a key seat that Republicans need for state legislature control. Republicans currently run the House of Delegates and governorship, but Democrats hold a 22-17 edge in the Senate. 
The Democratic majority has blocked many of Youngkin's conservative policies, including a 15-week abortion ban. But with every legislature seat up for grabs due to statewide redistricting, Youngkin may be able to turn Virginia red and pass more conservative statutes. 
Miles Coleman, an analyst with the University of Virginia Center for Politics, said that based on Youngkin's support for Segura, the governor knows just how important a win in District 31 is. According to the Virginia Public Access Project, Segura has raised $5 million. Youngkin's super PAC, Segura's second biggest donor, has given him $257,000. Perry has raised $6 million. 
"We're seeing congressional-level spending," Coleman said. "To me, this emphasizes how high the stakes are."
In 2020, President Joe Biden won the district by 13.3%. In 2021, Youngkin won by 0.6%, according to Sabato's Crystal Ball at the University of Virginia Center for Politics. Coleman said this narrow margin means victory will be an uphill climb for Segura.
"(Segura) is going to have to replicate Youngkin's numbers in an environment that's probably not going to be as Republican leaning as it was two years ago," Coleman said. 
With school closures and mask mandates "in the rearview mirror," Coleman said Youngkin's education rhetoric may not be as effective as it was in 2021. At an October rally, Youngkin utilized a different approach. 
The governor spoke on masking just once and never mentioned critical race theory or bathroom policy for transgender students. Instead, Youngkin touted teacher raises, school building renovations and the creation of lab and charter schools. He also delivered his trademark parental rights message. 
"No more can we allow parents to have to go sit in the other room while decisions are made for their children," Youngkin said at the rally. "No more are we going to see academic standards systematically lowered."
Notably, Youngkin did not mention his policies concerning culture war issues, such as his sexually explicit content prevention law that districts have exploited to ban books, or controversial model policies that require students to use the bathroom of their birth sex. 
These policies, along with national media coverage of explosive school board meetings, have led to the parental rights movement gaining a notorious reputation. Cheryl Onderchain, the chair of the Moms for Liberty Loudoun County chapter, said she has seen the negative effects of this on moderate voters. 
While door knocking for school board members, Onderchain recalls, "I had one woman say, 'Oh god, you're not the book banners are you?'" 
The mom of two Loudoun County students, Onderchain called the label "a hoax" meant to "fearmonger." Onderchain said she told the woman that Moms for Liberty was monitoring sexually explicit content in books. 
This popular book banning defense, however, has come under fire as a way to ban books with LGBTQ+ and minority characters. According to the American Library Association, seven of the 13 most challenged books in 2022 featured LGBTQ+ content. 
Onderchain said calls for traditional schooling and high academic standards, like Youngkin made at the rally, could help attract moderate voters. 
Erdossy said the educational issue she is most concerned about is literacy, adding that two of her children are dyslexic. 
Onderchain said she is certain education will mobilize moderate voters, especially parents. She also said the issue has energized voters without kids.
 "They're concerned about the future citizens of this country," Onderchain said. 
Coleman, however, expressed caution over weighing education with so much value. There is a myth, he said, that white suburban moms in Loudoun County were the reason Youngkin flipped Virginia red. 
"What really helped Youngkin was voters in the rural areas," Coleman said. "He turned out Republicans like nothing else."
After Youngkin's win in 2021, Coleman examined 13 Virginia counties, mainly in the state's southwest region, with a white evangelical majority. Coleman said voter turnout increased 33% in those counties, as opposed to a voter increase of 26% statewide. 
Coleman said it is more likely Democrats will maintain their majority, rather than Republicans trying to claim it. Of the 40 Senate seats, Youngkin carried 20 of them in his 2021 victory. Even as Youngkin campaigns alongside Senate candidates like Segura, Coleman warned it may not be enough. 
"Youngkin can do basically everything right as a Republican, but his numbers are sort of a ceiling," Coleman said. "Democrats just have to pick off one of the marginal Youngkin seats."
Although this defeat may be a tough pill for Youngkin to swallow, it may benefit the governor in the long-term, Coleman said. A split state legislature would mean Youngkin couldn't pursue a right-wing agenda, which would likely tank his favorability with northern counties like Loudoun and Fauquier. 
In October, there was speculation that Youngkin would make a last-minute entry into the 2024 presidential race. Though it's likely too late for Youngkin to join, Coleman said a split legislature could help Youngkin's image on the national political scene. 
"The most popular governors are often the governors who do nothing," Coleman said.
Nonetheless, Erdossy said she hopes a red wave comes this Election Day and that Virginia is a "bellwether" for a similar outcome in 2024. 
Coleman said this election will likely offer some kind of insight for next year's presidential election, but he said it will certainly demonstrate whether Youngkin's strategy needs a greater overhaul. 
"We'll see after this election if Youngkin's playbook needs any updating."
WASHINGTON – The Supreme Court debated Tuesday whether two school board officials violated parents' First Amendment rights after they blocked the parents from posting on their personal social media accounts in a case that wades into questions about regulations in a digital age. 
The case, titled O'Connor-Ratcliff v. Garnier, centers around Michelle O'Connor-Ratcliff and T.J. Zane,  two school board members in a district in San Diego, who were using their personal Facebook and Twitter accounts to communicate with the public, including soliciting feedback from constituents. 
O'Connor-Ratcliff and Zane blocked Christopher and Kimberly Garnier, two parents who had repeatedly posted criticisms of the board members, although their messages didn't involve threats or used profanity. 
The Garniers sued the board members, who are called trustees in the district, arguing that their actions in blocking them constituted "state action" and violated their First Amendment rights. The district court ruled in favor of the Garniers, and the U.S. Appeals Court for the Ninth Circuit backed the ruling, saying that O'Connor-Ratcliff and Zane were acting "under color of law" given the "close nexus between the Trustees' use of their social media pages and their official positions." The trustees appealed their case to the Supreme Court, and the oral arguments in the case were held Tuesday. 
Hashim M. Mooppan, the lawyer for the trustees, argued that individuals who hold public office are still private citizens. Mooppan further stated that because the local government authority did not control or facilitate the personal social media pages of the trustees, blocking the Garniers did not violate their First Amendment rights. 
Justice Clarence Thomas asked if the same action taken on a site that is designated as an official school site would make a difference, to which Mooppan responded: "The question is who controls the account." 
Justice Sonia Sotomayor presented Mooppan a hypothetical in which an official site may be down, prompting officials to use their personal accounts to send out necessary information – essentially converting the official's personal account into one acting on official capacity. 
"In my experience, there's a lot of customary laws, customary actions, that are not defined by law but are expected of government officials," Sotomayor said. 
Mooppan's response was that while the trustees were government officials, they could also be private citizens who act in any personal capacity. 
Pamela S. Karlan, the lawyer for the Garniers, based her argument on the fact that O'Connor-Ratcliff was performing actions that a normal citizen would not have been able to do –  including posting instances when the official visited classrooms or spoke to school administrators. 
She added that O'Connor-Ratcliff used the words "we" and "our" in her social media posts but switched to "I" on her campaign website, thus arguing that the social media accounts were not campaign accounts. 
Justice Amy Coney Barrett, inquired about how social media is being used in general. For instance,  a public official has duties to perform but doesn't have an obligation to communicate those actions on any particular platform. 
"Receiving feedback from constituents is an important part of their duty as trustees," said Karlan, who was arguing that the social media platforms were maintained as an ongoing site for the exchange of information, thus constituting state action. Mooppan disagreed, arguing that they didn't have a duty to use any platform like Facebook, even if they are allowed to use it. 
"The action really does come down to how do we define 'duty'" said Mooppan. 
When asked by Justice Samuel Alito if it is practical to put pressure on public officials to distinguish between personal and official accounts, Sopan Joshi, assistant to the solicitor general, emphasized that this rule should not be decided by the Supreme Court on a federal level but rather by state and lower courts. 
Joshi argued that these situations would have to be determined on a case-by-case basis, and that courts had to avoid the need for a "one-size-fits-all test." 
Justice Ketanji Brown Jackson asked Joshi if the government was concerned about the "potential privatization of government functions." Joshi reiterated that such matters were best handled by the state. 
Sometimes, social media users put so-called disclaimers on their accounts, like for instance: opinions are my own. Both sides debated what effect forcing a public official to have a disclaimer could have. 
"Where in the Constitution are they obligated to put up disclaimers?" said Mooppan, who argued that putting up a disclaimer was, in itself, an imposition on free speech. 
Karlan claimed that the disclaimer would allow for the distinction between what can be considered an official action and what is not. She argued that the school board said O'Connor-Ratcliff does not have the authority to speak for the board, so she'd need a disclaimer to that effect. 
Kristin Lindgren-Bruzzone, deputy general counsel for California School Boards Association, told the Medill News Service that each school board member did not have the capacity to act in an individual manner because in most cases, a majority needed to vote to take action on any issue. 
"Part of our argument is that they can't be engaging in official state action on their individual, private Facebook pages that aren't sponsored by the district because they cannot act individually in any way," she said. 
CSBA submitted an amicus brief supporting the trustees. 
"I think there might be some middle ground that they reach between our position and the position of the Garniers, which is, it is state action, but you can avoid liability by having a disclaimer having some regulations, things like that," Lindgren-Bruzzone said. 
---
Published in conjunction with

WASHINGTON – The Supreme Court on Tuesday heard oral arguments in a case that could define how government officials can use social media. 
The case, O'Connor-Ratcliff v. Garnier, revolves around the question of whether public officials were acting in their official capacity after they blocked critics from making comments on their Facebook and Twitter accounts, thus violating the public's free speech and government-petitioning rights protected under the First Amendment.
The case originated when Christopher and Kimberly Garnier, parents of three children in the Poway, school district in San Diego sued two school board members, Michelle O'Connor-Ratcliff and T.J. Zane, after they had blocked them on social media for posting repeated criticisms. The parents' comments complained about allegations of financial mismanagement and incidents of racism in the school district. 
The Garniers alleged that by blocking them on social media, the school board members engaged in "state action" that violated the parents' First Amendment rights to communicate with and petition the officials. Both a federal district court and the U.S. Court of Appeals for the Ninth Circuit ruled in favor of the Garniers.
The school board members appealed to the Supreme Court, which heard oral arguments on Tuesday. The attorney for the board members argued that in another case, Lindke v. Freed, the lower court reached a different conclusion. In that case, the U.S. Court of Appeals for the Sixth Circuit ruled that James Freed, the city manager of Port Huron, Mich., did not violate the First Amendment by blocking Kevin Lindke, a city resident, after he posted critical comments on Freed's Facebook page. The appellate court said that managing that social media account was not part of Freed's official duties. In April, the Supreme Court agreed to hear both cases.
For almost two hours on Tuesday, the justices posted a wide variety of hypotheticals to attorneys from both parties and the Office of the Solicitor General, which filed an amicus brief supporting the school board members.
Hashim Mooppan, the attorney for the school board members, argued that the Supreme Court should adopt the "authority or duty" test the federal circuit court applied in Lindke v. Freed. The test holds that if a public official did not use social media to further their official duty and did not use government staff or resources, then the activity is not considered "state action." 
For example, officials posting information on social media related to their duties, like issuing new regulations, should not qualify as state action unless the information is not available anywhere else, Mooppan said.
Because the school board members created their social media accounts for their campaigns and operated them personally, the actions they've taken – including deleting the comments from the Garniers and eventually blocking them – do not constitute state action, he argued.
Justice Ketanji Brown Jackson asked whether the officials should be required to post a disclaimer if their account is for private use. 
But Mooppan said such a requirement will lead to officials censoring themselves on social media, and if the requirement comes from the government, it will infringe on the First Amendment of the officials themselves. 
Pamela Karlan, the attorney for the Garniers, however, said the focus of the case is not to challenge the public officials' speech but whether their social media use constitutes state action. 
If the court were to adopt the authority or duty test, Karlan said the definition of duty needs to be significantly expanded to include not just state and local laws but also organization bylaws, handbooks and other long-standing customs. 
She said the school board members frequently relay information related to their official duties to their constituents on social media, including posts about visiting classrooms during instruction, which a private citizen has no authority to do.
Unlike a government official "pushing the shopping cart down the aisle" in a grocery store and stopping to speak to a resident, the school board members created social media accounts as an "ongoing site" to disseminate information and received feedback from constituents. That qualifies their activities as state action, Karlan said. 
Justice Elena Kagan acknowledged the complexity of the case. The court's decision, she said, will need to balance First Amendment interests on both sides.
"Just as there may be First Amendment interests in protecting the private speech of government employees, there are also First Amendment interests in enabling citizens to access the important parts of their government," Kagan said.
This is not the first case before the Supreme Court involving government officials blocking critics on social media. In 2017, the Knight First Amendment Institute filed a lawsuit against then-President Donald J. Trump and his aides after they blocked seven individuals who criticized the administration.
The lower courts ruled in favor of the Knight Institute. However, in 2021, the Supreme Court intervened and dismissed the case, arguing that it was moot since Trump was no longer the president. Justice Clarence Thomas, in his opinion, noted that this case "highlights the principal legal difficulty" of "applying old doctrines to new digital platforms."
David Greene, an attorney at the digital rights group Electronic Frontier Foundation, said in an interview before the oral arguments that he does not see significant factual differences between the two cases heard on Tuesday and expects the Supreme Court to set one set of standards for both cases. 
EFF filed an amicus brief in support of the Garniers and Lindke. Greene said that government officials have created a public forum by engaging with their constituents on social media, whether their accounts are labeled as official or personal. Deleting comments from certain constituents or blocking them, he contended, violated their First Amendment rights to participate in the forum.
Garnier is one of five cases the Supreme Court will hear this term related to social media. The court is expected to rule next summer on the constitutionality of Texas and Florida laws that regulate the extent to which social media companies can control content on their platforms. Additionally, it will address the legal dispute between Republican state attorneys general and the Biden administration over the federal government's role in content moderation.
"This really gives the court an opportunity to define what is the government's role with respect to social media both as a regulator and as a user, and that's going to be highly important," Greene said.
---
Published in conjunction with
WASHINGTON — The House of Representatives elected  Rep. Mike Johnson (R-La.) as the speaker of the House on Wednesday, installing a staunch conservative who has strong backing from former president Donald Trump. 
His selection marks the end of the House GOP's grueling search for a speaker after members of their own party ousted Rep. Kevin McCarthy (R-Calif.) from the post three weeks ago. 
Johnson, who was elected to Congress in 2016, is a fervent supporter of Trump and led his Republican colleagues in calling the Supreme Court to intervene in vote counts in swing states after the 2020 election. He has a strong conservative track record that includes pressing for spending cuts and abortion bans. He and his wife also host a podcast where they extensively discuss current events from a "Christian perspective." 
Although moderate Republicans recently tried to pull back from Trump and the far-right by voting against some of the earlier speaker candidates like Rep. Jim Jordan (R-Ohio), Johnson garnered unanimous support of all the Republicans voting on Wednesday. Representatives in all wings of the party quickly threw their support behind him, citing his focus on policy and discipline. 
Johnson had the highest percentage of his sponsored bills become law, out of the nine speaker candidates. However, it's still relatively slim at 6.5%.
Democrats have criticized Johnson for his anti-LGBTQ+ record. When he served in the Louisiana House of Representatives, he introduced multiple bills that would legalize discrimination against LGBTQ+ people under the guise of religious freedom. In Congress, he also introduced a federal version of Florida's controversial "Don't Say Gay" bill last December. 
According to Rep. George Santos (R-N.Y.), however, Johnson's actions to press anti-gay laws shouldn't be a concern.
"Ever since I've gotten here, this man has showed me nothing but kindness and grace," said the openly gay congressman. "I have no belief that he has one even ounce of hate in his body."
While Democrats remain unsatisfied with Republican leadership, Rep. Jerry Nadler (D-N.Y.) says the party has no regrets over backing efforts to oust McCarthy. 
"He proved himself totally untrustworthy," said Nadler. 
Nadler referred to the short term spending bill, which Democrats overwhelmingly voted for. He said that McCarthy went on TV the next day and said "the left" was preventing the resolution from passing. 
"[McCarthy] lied through his teeth about us," he said. "He had to go."
Congress will now work to pass the budget for the 2024 fiscal year. In a press conference following the vote, Johnson said that the schedule may be "rigorous and ambitious" but will allow the House to avoid a government shutdown. 
"We are ready to get to work again," said Johnson.
WASHINGTON – Republican presidential candidate Vivek Ramaswamy stressed that further involvement in Israel and Ukraine would render the U.S. vulnerable to China's emerging power during a speaking event at the Hudson Institute on Tuesday. 
"I worry that the Russia-China alliance is the single greatest threat to the future existence of the United States of America," Ramaswamy said. 
The political newcomer described his three foreign policy goals as avoiding a third world war, establishing economic freedom from China and expanding the U.S.'s homeland security safeguards, including stricter policies on the southern border and strengthening nuclear and space-based defenses. 
Arguing that his foreign policy adopts an "America first" outlook, the candidate stood resolute in his stance on U.S. involvement in Ukraine.
"I do not believe that this war advances American interests," he said. "I worry that our continued engagement militarily in Ukraine is driving Russia further into China's hands by the day, strengthening that Russia-China military alliance."
The 38-year-old said that Ukraine's Donbas region, which is currently occupied by Russia, comprises a majority of citizens who do not want to affiliate with Ukraine and that the U.S. should acknowledge Russian president Vladimir Putin's authority over that land. The Washington Post reported last year that opinions largely vary across Ukrainian-controlled and separatist-held areas. 
Ramaswamy said that he is also in favor of blocking any attempts of Ukraine to join the North Atlantic Treaty Organization, or NATO, and in exchange demand Putin to end Russia's military alliance with China. 
When asked what incentive such a deal would have for Russia, Ramaswamy said, "I don't believe Putin enjoys being Xi Jinping's little brother."
"Putin will still send weapons to India and to Vietnam, showing us that there are kinks in that armor," he said. "This is our moment to exploit the kinks in that armor to actually pull apart the two allies, Russia and China."
Amidst Congress' impending consideration of a joint Ukraine-Israel aid package, the aspiring Republican nominee said the country should not "conflate" Israel with Ukraine, "where there are very different issues at stake."
"It was wrong. It was barbaric. It was medieval. It was immoral, and Israel absolutely has the full right to defend itself and its right to existence," Ramaswamy said about Hamas' attacks earlier this month. 
However, Ramaswamy decried support for Biden's $106 billion aid request for Israel and Ukraine, citing concerns about U.S. involvement. He cautioned against continued long-term military aid to Israel, saying that the U.S. would be better off disengaging from the Middle East.  
"Is Israel even likely to succeed in that ground invasion?" Ramaswamy said. He cited concerns about an Iranian counter-offensive in the region, particularly from Iran-backed militia groups, as well as a future terrorist presence in the region.
"Just as ISIS succeeded Al-Qaeda, what succeeds Hamas 1.0 might be a worse version if history teaches us what might happen here all over again," he said. Ramaswamy has been critical of the fallout from prior U.S. involvement in Afghanistan and Iraq, pointing to the Taliban's continued presence in Afghanistan and anti-American sentiments in Iraq.
Ramaswamy further added that while he supports continued diplomatic and intelligence support to Israel, he was wary of U.S. military involvement in the region.
The former biotech entrepreneur has branded himself as an outsider in the GOP candidate field, and his Republican opponents have called his foreign policy stances ill-informed. He has also previously said that the U.S. withdrawing from NATO and reassessing its membership in the United Nations were both moves to consider. 
Competitor and former United Nations ambassador Nikki Haley has frequently admonished Ramaswamy, saying at the Milwaukee debate in August, "You have no foreign policy experience and it shows." The Democratic National Committee said in a statement following the Milwaukee debate, "he is siding with Vladimir Putin and against our allies."
The Republican hopeful participated in the Hudson Institute's Presidential Speech Series on Tuesday. After his speech, Ramaswamy took part in a moderated discussion with Hudson Institute Senior Fellow and director of the Center for Peace and Security in the Middle East Michael Doran. 
Ramaswamy is one of four candidates who qualified for the third GOP debate scheduled for Nov. 8, alongside Ron DeSantis, Nikki Haley and Chris Christie, according to their campaigns. Former president Donald Trump has not indicated that he will be participating in the Miami debate.
WASHINGTON — On Tuesday morning, Rep. Tom Emmer (R-Minn.) secured the GOP nomination for House Speaker, beating out eight other candidates. But hours later, he dropped out, signaling the Republicans' inability to rally behind a single candidate. 
In a historic move, Rep. Matt Gaetz (R-Fla.) ousted Rep. Kevin McCarthy (R-Calif.) as House Speaker three weeks ago. Since then, there have been four GOP Speaker nominees hailing from multiple factions within the Republican party. 
First, Rep. Steve Scalise (R-La.), a mainstream conservative, withdrew his nomination after a day. Then, Rep. Jim Jordan (R-Ohio), the founder of the ultra right Freedom Caucus, tried three times on the House floor to secure the Speakership but lost votes with each round of voting. 
On Tuesday, Republicans seemed to settle on Emmer, who serves as House Majority Whip and was backed by McCarthy. Of the eight vying for the Speakership on Tuesday morning, Emmer was one of just two who voted to certify the 2020 election, though he participated in spreading election falsehoods. 
Before proceeding with a House floor vote — where Emmer could only afford to lose four votes —,  he held a roll call meeting. In that meeting, names were attached to votes, so holdouts could not be anonymous; whereas, Jordan was cast out of his nomination in a secret ballot. 
It's a "better process" than Rep. Ann Wagner (R-Miss.) has seen before, she told reporters. House Republicans, even Trump supporters, partook in a productive discussion — one with "no shouting or yelling or anything like that," according to Wagner.
"It does away with this feeling that there are any kind of backroom deals going on," Wagner said. 
Emmer has the experience, relationships and respect of the conference, which initially offered hope for a breakthrough, said Rep. Mario Diaz-Balart (R-Fla.) as he walked out of the meeting.
"If Tom Emmer can't do it, then that's when it gets a little scary, because he's the whip. He knows how to count votes," Diaz-Balart said. 
Emmer spent Tuesday afternoon speaking with the 26 holdouts attempting to reach a resolution.
It was then that former President Donald Trump slammed Emmer on Truth Social, calling the Minnesota representative a "RINO" or "Republican in name only." He warned House Republicans that voting for Emmer would be a "tragic mistake."
Trump allies criticized Emmer for voting for a Democratic bill that sought to protect gay marriage. Rep. Marjorie Taylor Greene (R-Ga.), a holdout, posted that she could not support Emmer's voting record, which included overturning Trump's transgender military ban and passing funding for the war in Ukraine. 
But Rep. Mike Gallagher (R-Wis.) told reporters that Republicans need to unify behind a single candidate, following Emmer's drop out. 
"We can't operate (this) way as a party," Gallagher said. "We're a big tent party. We're never going to agree 100 percent."
By late afternoon, Emmer abruptly walked out of the building and his drop out was later confirmed. 
The House has gone 21 days without a Speaker, putting congressional activities on pause. As Speaker unrest unfolds into its third week, Wagner said plenty of "tough issues" remain unmoved on the agenda, like U.S. support for Israel, the appropriations process and the border. 
"Our constituents are hurting and they are expecting us to lead," Wagner said. "It's time for this conference to come together, elect a speaker and get about the people's business."
Likewise, Gallagher said the GOP's infighting impedes the House's power to negotiate with the Senate. 
"The end of the year homework is piling up," Gallagher said. "How we can how do we negotiate if we don't have a speaker?"
As Emmer's bid fell apart, Rep. Mike Johnson (R-La.)'s name floated around the halls as an alternative choice to the Minnesota representative. Johnson placed second after Emmer in the Tuesday morning round of voting. 
By late evening, Republicans held another meeting, agreeing on Johnson, who ended up with 128 votes. He received also endorsements from Emmer, Jordan and McCarthy. 
The House is anticipated to vote on Johnson's nomination on the floor Wednesday at noon.
WASHINGTON — Veteran advocates on Wednesday warned senators that a majority of the more than 200,000 armed service members who leave the military each year may be largely unaware of mandatory government services intended to provide them with educational, mental health and career benefits. 
Witnesses at the hearing — a rare joint committee session of the Senate's Armed Services and Veterans' Affairs Committees — criticized the Transition Assistance Program, or TAP, which aims to help service members adjust to civilian life after they leave the military. 
A Government Accountability Office report in 2022, however, found that 70% of service members did not start TAP at least one year before leaving the military, even though it is generally required. As a result, the program, established in 1991, is largely unknown to those who need it the most, especially junior service members and officers, one of the witnesses testified.
 "A failed transition can have devastating consequences like unemployment, homelessness and even suicide," said Ryan Gallucci, executive director of Veterans of Foreign Wars.
Gallucci touted the proposed TAP Promotion Act, which would allow service members to have access to an accredited representative from a recognized Veterans Service Organization to discuss transition benefits at any point in their military career.
Kevin O'Neil — a veteran who now serves as the Employment and Education Policy Associate at the American Legion — said he was lucky enough to know exactly what he wanted to know after his service: return to school. But many other veterans do not have that privilege, he said, underscoring why it's important that information about transition services is readily available.
Some witnesses criticized the operations of TAP itself, rather than the program's outreach methods.
Arthur DeGroat, executive director of the Office of Military and Veteran's Affairs at Kansas State University, said the current TAP system does not account for significant changes in workforce patterns over the past few decades. 
Prior to 9/11, armed service members often used to transition into leadership positions in manufacturing, DeGroat said. Those looking to transition to civilian life today, however, have to fill service jobs for "knowledge workers" that require skills veterans may not have, he added.
"Today, we find our post-9/11 era veterans having a greater transition challenge than any other previous generation and having to serve as pioneers as the first generation of veterans to face such a major cross-battery career transition," DeGroat said. 
Wednesday's hearing featured two panels, with one made up of non-governmental groups and advocates. The other panel, whose members testified first, consisted of government officials from the GAO and the Departments of Defense, Labor and Veterans Affairs.
Senators at the joint hearing, including Armed Services Committee Chair Sen. Jack Reed (D-R.I.), questioned the government officials on the efficacy of the Transition Assistance Program, citing the GAO's findings.
John Sawyer, director of education, workforce and income security at the GAO, offered possible solutions from the report. The GAO, he said, has asked the Department of Defense to examine why TAP is not reaching all service members, even though it is a requirement. The Defense Department has all the information it needs to complete this assessment, he added.
"We believe that better understanding root causes for attendance and timeliness results will help the DOD improve service members' ability to benefit from the full range of transition resources available to them," Sawyer said.
Some witnesses were staunch in their defense of the military's transition program, including Ashish Vazirani, an acting undersecretary of defense. 
Vazirani said that his department is examining potential barriers to TAP. He also touted several programs besides TAP for transitioning veterans, including SkillBridge, a Defense Department program that aims to provide service members with civilian work experience through apprenticeships and internships.
"Our duty is to ensure that a successful service member is a successful veteran," Vazirani said. "Service members are better prepared for their transition today than at any other point."
WASHINGTON — House Republicans on Tuesday failed to elect their designated choice for speaker, Rep. Jim Jordan (R-Ohio), marking the start of what is expected to be another prolonged and divisive speaker election process.
Among House Republicans present during the vote, 20 voted against Jordan and named alternative candidates, such as former speaker Rep. Kevin McCarthy (R-Calif.) and House Majority Leader Rep. Steve Scalise (R-La.). Scalise received seven votes while McCarthy got six.
Jordan requires at least 217 votes to be elected to the speakership.
Multiple House Republican holdouts have cited Jordan's extreme positions as a reason for their opposition, with some members also expressing frustration with McCarthy's ouster two weeks ago.
"The days of 'Oh, this is our person. Everybody's just going to rally.' Those days are over," Rep. Byron Donalds (R-Fla.) told reporters following the vote.
He added that Jordan, whom he voted for on Tuesday, now has the chance to speak with those who stopped him from gaining a majority. Feelings among Republicans in the chamber were "somber," Donalds said. A spokesperson for Jordan told the media late in the afternoon that the next vote would be held at 11 a.m. Wednesday.
The first vote came two weeks after McCarthy was ousted from the speakership in an unprecedented move by hard-right Republicans led by Rep. Matt Gaetz (R-Fla.).
Following the ouster, House Republicans are still scrambling to install a new speaker, with Jordan and Scalise first announcing their respective candidacies for the vacant position. 
During a closed-door vote last Wednesday, House Republicans selected Scalise as their speaker candidate by a margin of 113-99. But the congressman announced just a day later that he was dropping out of the race after he failed to persuade multiple Republican holdouts to support his candidacy. 
Jordan, who is 59, was nominated by his party on Friday night, but even then, it was clear he had an uphill battle as more than 50 Republicans said they would vote against Jordan on the House floor. While Jordan did win over some of those opponents by Tuesday, it is far from clear how he will get the votes needed to win the speakership.
Jordan received one more "no" vote than McCarthy did in the first round of voting this January. During the lengthiest speaker election since before the Civil War, McCarthy was eventually elected to the speakership during the 15th ballot round. 
Prior to Tuesday's vote, Rep. Elise Stefanik (R-N.Y.) endorsed Jordan on the House floor, calling him an "America-first warrior" and a "fighter."
"Jim Jordan will be 'we the people's' Speaker for such a time as this," Stefanik said. "Jim is the voice of the American people who have felt voiceless for far too long."
Notably, Jordan has never had a bill of his signed into law during his more than 16 years in the House of Representatives.
In response to Stefanik, Rep. Pete Aguilar (D-Calif.) said Republicans had thrown the House into chaos, as he endorsed minority leader Rep. Hakeem Jeffries (D-N.Y.) on the House floor for the speakership. He also called Jordan an "election denier," criticizing him for his efforts to overturn the 2020 presidential election.
"We are talking about someone who has spent his entire career trying to hold our country back," Aguilar said of Jordan.
No House Democrats voted for Jordan's election, with all caucus members in session supporting Minority Leader Rep. Hakeem Jeffries' (D-N.Y.) candidacy.
WASHINGTON – House Republicans on Thursday zeroed in on the District of Columbia's rising crime rates to portray Democrats as being soft on crime, while Democrats asserted that the hearing was called to "distract and mislead the American people." 
Members of Congress have wide power over the governing of the district because of a constitutional provision. 
The House Judiciary's Subcommittee on Crime and Federal Government Surveillance has jurisdiction over the Federal Criminal Code, which means that because the district is not a state, the federal government reviews local legislation. 
While crime rates in cities nationwide have been a punching bag for Republicans, the district's trends are drawing extra scrutiny.
"Why is crime rising here while falling nationally?" said Thomas Abt, a senior fellow with the Council on Criminal Justice, an independent criminal justice advocacy organization. 
So far this year, violent crime in the district is up 40% from the same period last year. This has been the third year in a row that the district has had over 200 homicides. Nationally, homicides and other violent crimes are declining, according to a Council on Criminal Justice Report. 
Just last week, Rep. Henry Cuellar (D-Texas) was a victim of carjacking at gunpoint in Navy Yard, in a case that drew much attention both nationally and on Capitol Hill. 
"No one should be afraid in their own community," said Rep. Jerry Nadler (D-N.Y.) "No one should be afraid to walk to school, go to their neighborhood park, or to drive home to their families after a long day at work."  
With crime rates rising here, witnesses urged lawmakers to put aside partisanship and come together. 
"I love this city, but we need to do better," said Richards. 
So far this year, the district has had a mixed bag in crime. It reported 1,142 instances of assault with a dangerous weapon, which was up just slightly since last year, but robberies have soared 70%, to 2,721,  from the same period in 2022. 
Among those testifying was Gaynor Jablonski, a business owner who was attacked at his restaurant in June in front of his 4-year-old son. Prior to his testimony, a video of security camera footage from the attack was played. 
Jablonski recounted how the district attorney's office negotiated down a plea with the attacker to attempted assault with a dangerous weapon and illegal possession of a firearm. 
"When I challenged them as to why they would do that, and how does that take into account the endangerment of a minor, I was told that D.C. does not have a law for endangerment of a minor," he said. 
Some lawmakers, like Rep. Jim Jordan (R-Ohio), attributed the rise in crime to the shortage of law enforcement, citing movements to "defund" the police. 
"When you disparage the good men and women who put on the uniform, risk their life everyday in our streets, you also get a shortage of police officers and more crime," Jordan said.
Greg Pemberton, a detective and chairman of the D.C. Police Union, also was critical of the D.C. Council's anti-police sentiment after the 2020 killing of George Floyd in 2020, saying that some of the public criticism painted law enforcement in a bad light. He said both the union and the district's police department have lost members since. 
Democrats called their own witnesses to testify, including Lindsey Appiah, deputy mayor for Public Safety and Justice. 
While voicing support for "making investments to ensure that MPD can recruit and retain officers," Appiah also emphasized that prevention of crime includes non law enforcement programs, such as mental health services. 
Abt said collaboration and communication between the federal government and local district government agencies could help prevent crime. 
In the district, prosecution responsibility is split between the U.S. attorney's office, which is part of the federal Justice Department, and the Office of the Attorney General for the District of Columbia. Local judges in the district are appointed by the president and confirmed by the Senate. No other jurisdiction in the nation is jointly administered in the way D.C. is, which makes it unique, Abt said. 
"Violent crime in the United States should not be a partisan issue," Abt said. "Collaboration is key." 
One solution Abt presented was amending the Privacy Act of 1974, which prohibits Congress from sharing what he said was "critical information" with local agencies. 
Members of Congress were largely split along party lines over the role that guns played in contributing to crime. Appiah said the gun trafficking comes from nearby states with laxer gun laws, including North Carolina, South Carolina and Georgia. 
"We need comprehensive common sense gun laws to end the violence that threatens the American people," said Rep. Lucy McBath (D-Ga.), whose son was a victim of gun violence. 
One hard-line member of Congress, Rep. Matt Gaetz (R-Fla.), argued that the district has some of the strongest gun control laws in the country, yet has some of the most violent crime in the nation.