Latest in National Security News
Get up-to-date national security news from our reporters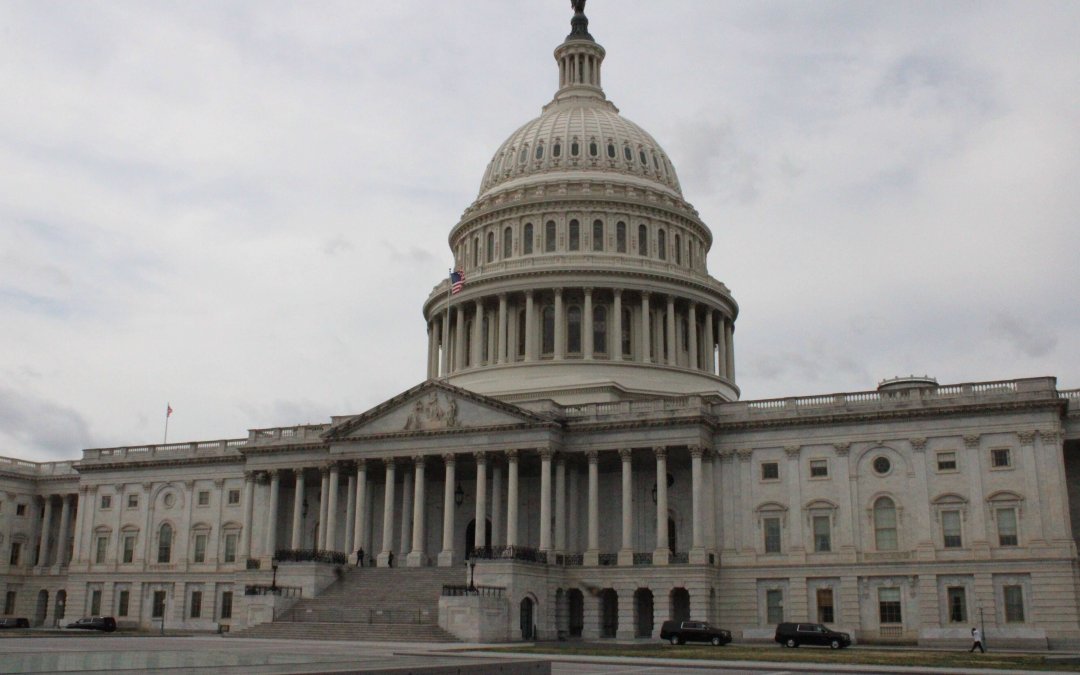 State Department told lawmakers it's conducting "extensive media outreach" to fight the spread of propaganda, disinformation coming from Russia.
read more
The Supreme Court ruled Monday that the CIA can withhold information about the location of an alleged secret facility
read more
WASHINGTON — Reverting to offensive policies — like direct economic sanctions on Vladimir Putin's "cronies," supporting investigative journalism and civil society actors — were some of the ways in which experts suggested lawmakers deter future Russian aggression in Eastern Europe during a Tuesday House hearing. 
"I think we could be a lot more proactive in terms of using sanctions to go on the offensive," said Andrea Kendall-Taylor, director of Transatlantic Security Program at the Center for a New American Security, when talking about implementing economic sanctions against Putin allies and family members. "A Cold War mentality where we need persistent pressure across all domains of our relationship with Russia in order to disrupt the Kremlin's destabilizing actions … is the mindset we need to return to." 
The comments came amid heightened tension between Washington and Moscow, which has more troops on Ukraine's border than at any time since 2014, and after President Biden's address to the nation.
During Tuesday's hearing before the House Oversight subcommittee, Rep. Kweisi Mfume (D-Md.) expressed concern about Congress' lack of unity when dealing with the Russian crisis and its impact on Americans who saw the government divided ahead of a potential international conflict. 
"We should find a way to ask the tough questions without creating a circular firing squad, and to just whatever extent we can resist the urge to point fingers on both sides of the aisle," he said. "When I got to the Congress for the first time in the 1980s, there was an unspoken rule that all politics stopped at the water's edge, that there had to be some sense of unity among ourselves, otherwise, people would not assume that we were a unified nation." 
Retired Lt. Gen. Ben Hodges echoed the sentiment. 
"It is hard to watch and all my European friends shake their heads when they talk about January 6, they can't believe what they see and hear," he said while not directly referencing any politicians, but highlighting a recurring theme of the hearing. "It undermines our desire to project American power when we look so divided." 
While Democrats on the committee peppered experts about ways to mitigate the crisis, Republicans continually criticized the Biden administration's "mishandling" of the situation. 
"The Biden administration has been once trying to defuse the situation with little or no success because the president and Secretary [of State Antony] Blinken are doing so from a position of weakness," ranking member Glenn Grothman (R-Wis.) said during his opening remarks. 
Former Acting Director of National Intelligence Richard Grenell — a Trump loyalist who served as his head of intelligence — channeled most Republican criticism through his own statements. 
"From 2016 to 2020, when Donald Trump was president, we did not see President Putin or Russia go on this type of offense," he said. To which Rep. Bob Gibbs (R-Ohio) added: "That's the point I want to make, thank you for concurring with that because I think sanctions do work and strength does work …. So that's what I'm saying, this administration looks very weak right now." 
Rep. Clay Higgins (R-La.) also took aim at the Biden administration. 
"What we're seeing unfold in Eastern Europe and Ukraine is a direct result of the Biden administration's foreign policy," he said. "Regarding the administration, [Biden] owns the turmoil we're witnessing worldwide, weak leadership out of the White House, has emboldened America's adversaries; when the American president presents himself as soft and unstable the whole world suffers." 
A point Grenell underscored during his response to Higgins. 
"I just want to reiterate your point about weakness inviting aggression because this is exactly what we're seeing, but with Putin from 2016 to 2020, we did not see this aggression," Grenell said. "The last time we saw this aggression was in Crimea when Joe Biden was the vice president." 
Though Democrats both criticized the Trump administration and stressed their support for the Biden administration, their main concern was the crisis at hand. 
They asked about the risks of putting a fixed price on the consequences of Putin's actions, the best way to deal with the potential influx of refugees and assessing the severity of Putin's influence in Latin America — and how his propaganda may influence Hispanics who may not be able to discern between what is fact and fabrication. 
They also asked the experts about expanding NATO, Putin's long-term goals, motivations, and the threat of genocide against ethnic Russians as a pretext for war and the military's preparedness with regards to their troop placement in Poland and Romania — questioning the fruits of permanent military basing in the region. 
"I think it's time to consider permanent basing along NATO's eastern flank," Hodges emphasized in his response. 
Republicans, however, focused their questioning on what the Biden administration did wrong, focusing specifically on the removal of the Nord Stream 2 pipeline sanctions. 
You want to comment on that or your opinion as to why President Biden would drop the sanctions and the effect of it?" Grothman asked Grenell.
"The main reason is that the Germans were against it, and Joe Biden and the Biden administration have decided that we have to act in concert with the Europeans on this," he said, after which he shared his opinion on the merits of transatlantic alliances. "I would argue that we don't share the same threat assessment that Berlin and Paris and Brussels do. I'm all for a transatlantic alliance, as long as it's Western facing, there's no reason to just be in an alliance that ignores the West." 
The Biden administration waived sanctions on the operator of the Russia-to-Germany pipeline in an effort to reinforce the U.S. relationship with Germany, which became strained under the Trump administration. The White House and State Department have made clear that if Russia invades, the sanctions will resume. 
Chairman Stephen Lynch (D-Mass.) concluded the hearing, underscoring earlier points about the vital role of unity during times of international unrest. 
"We are our strongest when we are together and we need to get to that place," he said. "I know we've got some distance to cover, that [January 6] was a dark day." 
WASHINGTON –– Ukraine remains under imminent threat of invasion from Russia, but preemptive action by the U.S. and its European allies has deterred greater aggression so far, foreign policy experts told lawmakers on Wednesday.
"Although there are still significant differences among nations about how to respond, every NATO country has agreed to reject the Kremlin's ridiculous demands," said Lt. Gen. Ben Hodges, former head of NATO's Allied Land Command. "The administration and NATO have transitioned from passive deterrence to active deterrence."
The U.S. decision to move more troops to Eastern Europe and threats of severe sanctions likely helped, foreign policy experts agreed during the U.S. Helsinki Commission hearing.
"The unity that you all in Congress have displayed in a bipartisan fashion might also have factored into Putin's calculations," said Fiona Hill, senior director for European and Russian affairs on the National Security Council under former President Donald Trump.
"Showing that we are actually determined to counter this has given him some pause," added Hill, citing similar preemptive actions, including imposing sanctions and removing Russia from the G-8, which prevented a larger Russian invasion of Ukraine in 2014.
Ranking member Rep. Joe Wilson (R-S.C.) pointed to Rep. Victoria Spartz (R-Ind.), a Ukrainian-American who grew up in the country when it was part of the USSR, and sat in the audience during the hearing.
"It needs to be known how important this issue is to the people of the United States, beginning with the fact that we've got 10,000 Americans in Ukraine currently who would be at risk," Wilson said. "We have one million Ukrainian-Americans who have been very important."
The experts agreed with the sentiment, noting that the negative impacts of a Russian invasion of Ukraine would not only be felt in Eastern Europe, but globally. Hill said that conflict would also impact the large number of Ukrainian immigrants living in European countries and in Canada, in addition to disrupting the global status quo.
"This is not a continent conflict by any means," said Hill, now a senior fellow at the Brookings' Center on the United States and Europe. "There's many countries around the world – India, Japan – who are watching this very anxiously."
Other wide-ranging effects could include thousands of refugees fleeing Eastern Europe and the continuation of the "Russian way of war," including cyber attacks, disinformation and military aggression, according to Hodges, now the Pershing chair at the Center for European Policy Analysis.
Negotiating with Russia is an option for the U.S. and its allies to de-escalate the situation, the experts agreed. But this first would require Russia to remove its troops from the Ukrainian border, according to former U.S. ambassador to Ukraine, William Taylor, now the vice president of the U.S. Institute of Peace.
"In order to have any kind of legitimate conversation, they have to demobilize," Taylor said. "They have to send their troops back to barracks."
WASHINGTON – In the all-white world of the neofascist Patriot Front, a fast-growing far-right organization, a path to power leading military veterans are sought after as a force multiplier for their ability to young recruits to the organization, turning into a lethal force.
Patriot Front emerged in the aftermath of the 2017 Unite the Right rally in Charlottesville, Virginia, during which one counterprotester was killed after a neo-Nazi sympathizer intentionally drove a car into a crowd. White supremacist Thomas Rousseau used the subsequent splintering of the American far-right over the movement's public image as an opportunity to oust rivals and seize control of Vanguard America, one of the organizations present in Charlottesville, rename it Patriot Front, rebrand it in red, white and blue and tone down the language used in publicity materials in hopes of appealing to a wider audience. Four years later, Patriot Front is among the largest and fastest-growing far-right organizations in America, while retaining its white supremacist, fascist ideas, researchers say. Thomas Rousseau did not respond to several calls ahead of publication of this article.
The Institute for Economics and Peace's 2020 Global Terrorism Index attributed  82% of terror-related deaths and 46% of terror attacks throughout the West in 2019 to far-right terrorists. In the U.S., they committed the majority – 57% – of such attacks between 1994 and 2020.<
The Biden administration has declared combating white supremacy a policy priority, shifting some of the country's focus on terrorism from external to domestic.
While exact numbers are impossible to come by due to Patriot Front's secretive nature, Carla Hill from the Anti-Defamation League said, the group likely has several hundred active members, with chapters around the country, especially in Texas, where it is based. Experts say that the organization's activities are mostly focused on publicity campaigns, although behind the scenes, it is training its members to be ready for combat.
"They're preparing for violence," says Kristofer Goldsmith, a military veteran and researcher on the American far-right, who spent months undercover in Patriot Front until late 2020 to gain a better understanding of its inner workings. "They are looking for direct physical conflict with people they view as political opponents – people affiliated with Black Lives Matter or the anti-fascist movement." A lot of PF's training, therefore, is physical and combat training, he said.
This is where Patriot Front's special relationship with the military comes in. Seth Jones of the Center for Strategic and International Studies, testifying at an Oct. 13,   congressional hearing, said that veterans are particularly valuable to domestic terrorist groups because they are trained in tactics, communications, logistics and reconnaissance, capabilities that can be difficult – and expensive – to obtain outside the military.
According to Cynthia Miller-Idriss, who studies far-right extremism at American University, research shows that people who involuntarily left the military, in particular, are more likely to be involved with extremism. Far-right extremist organizations, she said during the Oct. 13 congressional hearing, seek to convert a sense of betrayal or anger directed against the military and the government into violence that is framed as a heroic action of patriotism for the "true nation."
"We … know that they actively recruit veterans because of their military skills, leadership, and ability to organize," said retired Marine Lt. Col. Joe Plenzler in a prepared statement for the Oct. 13 congressional hearing. "Veterans in the process of military to civilian transition are particularly vulnerable to extremist recruitment as they navigate re-entry to the civilian world."
Patriot Front's website is an example of how the organization sanitizes its message: It's dominated by the American colors and patriotic-sounding quotes. The stickers that members plaster on lampposts and street signs, often in politically "purple" suburbs, play on American and fascist symbolism, said Brian Hughes of American University's polarization lab PERIL. They, too, use red, white and blue and feature the slogan "united we stand" – a play on the U.S. official motto, "Out of many, one" or "e pluribus unum."  Often, the stickers also feature fascist elements like the fasces – a bundle of wooden sticks, in one case abstracted as a bundle of arrows held by a clenched, red, white and blue fist. "They keep things simple and parasite off of the icons of patriotism," Hughes said.
According to Hughes, Patriot Front's advertising is meant to appeal especially to the values of people who might otherwise consider joining the military. "It's a bait and switch. It's a con."
It's these people – young, white men who like the thought of carrying a weapon and having authority, and who feel victimized by feminism and diversity in America, that Patriot Front relies on, Carla Hill from the ADL and other experts point out. Patriot Front even put in place an age cap at 35, those experts say.
"They are looking for fighting-age males," said Goldsmith, who runs the open-source intelligence firm Sparverius that focuses on tracking the far-right. "They want fresh blood – people they can help mold and shape at a critical point in their adult life." People like these, with no prior military experience, are the ones who receive training from the former military members recruited by far-right militias. "They're looking for folks who have fantasized about violence and an exclusive men's club, but are not brave enough to join the military."
Patriot Front tries to mold these young, white men into a veteran-trained fighting force that will give it an edge after their anticipated collapse of the American state.
This symbiosis of veteran know-how and young men trained in military-style tactics without having served in the military has been on display in some of the recent right-wing attacks across the country, experts say. One example is the repeated violent clashes between left- and right-wing groups on the streets of Portland.
As for Patriot Front specifically, Goldsmith highlighted the march it held in Philadelphia on July 4. About 150 white supremacists marched in formation, at one point luring a black man into their midst and beating him, according to news reports at the time. The violent action was obscured by deploying smoke grenades. "Those are military-style tactics," said Goldsmith. "That is a direct result of training with military veterans."
The same march turned out to be a PR disaster for Patriot Front after members were chased back to their trucks by a small number of local residents, many of whom were Black, as TV crews filmed their departure. Despite the rout, Patriot Front created a glitzy internet video presenting the event as powerful white men marching through the streets with flags, shields and banners, leaving out their hasty retreat.
But that incident does not negate the potential of combining wannabe-soldiers with the force-multiplying influence of those with military experience, experts say. These violent organizations are working hard to build up fighting forces that can inflict real harm and instill fear in political enemies, they say.
The White House in June revealed a national strategy for countering domestic terrorism, saying that "among that wide range of animating ideologies, racially or ethnically motivated violent extremists (principally those who promote the superiority of the white race) and militia violent extremists are assessed as presenting the most persistent and lethal threats." The Department of Homeland Security and FBI are taking leading roles both in preempting and combatting domestic extremism.
WASHINGTON — In response to rising concerns of cyberattacks on the nation's airports, pipelines and water systems, officials from federal transportation agencies discussed potential solutions Thursday to the House Transportation Committee, including mandatory cybersecurity audits and software oversight.
Just as personal email addresses and credit card information can be hacked, the nation's transportation and energy infrastructure is at high risk for internet attacks that could reveal classified information, dismantle IT systems and shut down operations, according to a Government Accountability Office report released Thursday before the hearing. These attacks could come from malicious individuals, criminal organizations, other countries or foreign groups.
Nick Marinos, the GAO's director of information technology and cybersecurity, told the committee that federal agencies have neglected to update cybersecurity policies and their software systems.
"We're constantly operating behind the eight ball," Marinos said." The reality is that it just takes one successful cyberattack to take down an organization."
This May, a criminal hacking group hacked the Colonial Pipeline's computer management system, causing the pipeline to shut down from May 7 to May 12. The cyberattack had major repercussions: the pipeline provides diesel to the southeastern United States, and Rep. Carolyn Bourdeaux, D-Ga., told the committee that 43% of the gas stations in her state were out of service during the shutdown.
Federal agencies are susceptible to similar attacks. Kevin Dorsey, an inspector general for IT audits at the Department of Transportation, said the DOT has a long history of cybersecurity shortcomings. The DOT has failed to address 66 prior audit recommendations involving 10,000 identified vulnerabilities, Dorsey said.
He recommended the development of a department-wide cybersecurity strategy to address recurring weaknesses, protect sensitive information and coordinate with other agencies and industry partners. Dorsey said the DOT also lacks a department-wide cybersecurity coordinator to be responsible for fixing such shortcomings.
But Cordell Schachter, the DOT's chief information officer, defended the agency's cybersecurity as on par, or even ahead, of other federal agencies.
"We have begun a series of cyber-sprints to complete tasks and make plans to meet our federal cybersecurity requirements and implement best practices," Schachter said. He cited department-wide improvements in system access control, website security, and oversight coordination across DOT.
President Joe Biden's infrastructure bill, which he signed into law Nov. 15, provides funding to improve the national highway system and other public transportation systems' cybersecurity preparedness. The bill also allocates $21 million through September 2022 to the Office of the National Cyber Director, the president's principal adviser on cybersecurity policy.
---
Published in conjunction with

Lawmakers blamed the eventual collapse of the U.S.-supported Afghan government on current and past administrations and pushed for quick action to help Americans and Afghans still there during a Wednesday Senate Foreign Relations Committee hearing aimed at learning from U.S. policy shortcomings in the Afghanistan war.
"The tragic events of this past summer were the culmination of poor decision-making by both Republican and Democratic administrations going back to 2001," said Sen. Bob Menendez, D-N.J., who chairs the committee.
The Taliban swept across Afghanistan, taking over cities as American troops withdrew. The end of the 20-year war in Afghanistan was marked by a deadly day, with 13 service members killed and 18 others wounded in a series of attacks outside Hamid Karzai International Airport in Kabul.
U.S. involvement in Afghanistan suffered from "a lack of strategic coherence," said Sen. Jim Risch, R-Idaho, ranking member of the committee. He underscored how the evolution of "a light American footprint" into a full-blown counterinsurgency and nation-building effort contributed to the eventual collapse of the U.S.-supported Afghanistan government.
"We must better define our strategic objectives, assign resources accordingly, and resist the temptations to do more than is necessary," Risch said.
Yet, others blamed more recent decisions for the Taliban victory.
Ryan Crocker of the Carnegie Endowment for International Peace, who served as a U.S. ambassador to Afghanistan, Iraq, Pakistan and other countries in the region, said excluding the Afghan government in U.S. talks with the Taliban "was a horrific mistake," only furthered by President Joe Biden's decision to keep a Trump-appointed Afghanistan envoy on the job.
Between the economic collapse, suspension of aid and the impact of sanctions, Afghanistan is on its way to become the world's greatest humanitarian crisis, said Laurel Miller of the International Crisis Group.
Miller said that it's impossible for the United States to say it stands with the Afghan people while continuing to fully isolate the regime governing them.
"The Taliban cannot be made to be less Taliban, but there are many Afghans who can be saved," she said, adding some degree of engagement with the Taliban is needed.
Senators were also concerned about how U.S. funding fueled corruption in Afghanistan. Sen. Ben Cardin D-Md., called for "a strategy to make sure that our engagement does not reinforce the greed of corrupt leaders."
A key lesson learned is that aid conditionality is ineffective if it depends on how successful the recipient is, Miller said.
"Because the United States had a policy that required the success of the Afghan government, it could not deprive the government of resources considered essential to ensure that success," she said in her opening remarks.
Looking forward, lawmakers discussed the ongoing need for Congress' active hand in the resettlement plans and processes for Afghan families who evacuated when the Taliban took over.
"The last chapter is a chapter we have to write for 70,000 Afghans, about 45 percent of whom are children that we have brought to the United States, who have been given a new opportunity for life in a land of better opportunity," said Sen. Tim Kaine D-Va.
Risch introduced the Afghanistan Counterterrorism, Oversight, and Accountability Act in September.
The legislation calls for establishing a State Department task force dedicated to evacuating American citizens and Afghans with special immigrant visas who are stuck in the country, sanctioning the Taliban and foreign governments supporting them and sidestepping Taliban recognition in ambassador positions.
"While we have held one initial meeting with the majority staff on this matter, I'd like to see this matter move more quickly," Risch said.
Published in conjunction with

WASHINGTON — When Marine Sgt. Christopher McDonald was injured, he was prescribed opioids but when he had mental health issues, he was not treated, said his friend, retired Staff Sgt. Johnny Jones, at a House oversight subcommittee hearing Wednesday. McDonald died by suicide in 2012.
"Chris was four years removed from a combat deployment, where he suffered both physical and mental injuries. He was prescribed … hydrocodone for a hip injury he suffered in Iraq in 2008, but received no treatment for his mental trauma," said Jones, who served in Iraq and Afghanistan. Wednesday's National Security Subcommittee of the House Oversight and Reform Committee hearing was to address military and veteran suicide prevention and how to support military families after the loss of a loved one.
According to the National Veteran Suicide Prevention Annual Report in 2021, on average more than 6,300 veterans have died by suicide every year from 2001 to 2019. The report also says veterans aged 55 to 74, the largest population group, made up 38.6 percent of veteran suicide deaths in 2019.
Jones said McDonald became addicted to opioids in the months before his suicide and later asked for help from his family and friends. Jones said the Department of Veterans Affairs did not offer significant help because McDonald's case was not severe enough for inpatient rehabilitation.
"Ultimately, he decided taking his own life was the only way to ensure he no longer hurt or let down those he loved," Jones said. "We can't stand by and allow those who serve to think this is the only option."
Subcommittee Chairman Rep. Stephen F. Lynch, D-Mass., said the VA has employed evidence-based clinical intervention strategies to prevent suicides and has encouraged partnerships with mental health organizations, while the Department of Defense has designed programs to better identify suicide warning signs on social media and has promoted the safe handling of firearms and other lethal means.
The White House released a fact sheet on Nov. 2 that lists strategies to reduce military and veteran suicide, which include educating veterans and their families on reducing access to lethal weapons or drugs, improving access to effective care, addressing risk factors that might lead to suicide and sharing data.
"The strategy outlines a government-wide, cross-section, and data-based approach to addressing the public health and national security crisis," Lynch said.
Jones, who is on the board of veterans' advocacy group Boot Campaign, said the DoD should improve its transition processes for service members who are leaving. He noted a civilian receives up to a year of training to become a service member, but the transition back into civilian life could take less than two weeks.
Retired Brig. Gen. Jack Hammond, who served in the Army for more than 30 years and led combat missions in Iraq and Afghanistan, recommended that Congress engage private hospital systems and academic medical centers and that the Pentagon "take a more aggressive approach towards suicide prevention in a proactive manner."
Alyssa M. Hundrup, director of health care at the Government Accountability Office, said the DoD has implemented several initiatives in training and education to reduce suicide risk in the military. In 2020, the Defense Suicide Prevention Office published a framework to assess these efforts but did not tell the DoD the effectiveness of its initiatives.
"Given unique risk factors the military population faces such as higher likelihood of experiencing trauma, it is imperative that DoD also ensures that each of its individual efforts are fully assessed to understand how well they are working," Hundrup said.
Oversight Committee Chairwoman Rep. Carolyn B. Maloney, D-N.Y., said her brother took his life after serving in the Vietnam War.
"I applaud President [Joe] Biden for taking key steps to address this tragedy. … This plan adopts a whole-of-government approach to addressing the public health and risk factors that contribute to suicide," Maloney said. "… But it must be implemented in coordination with nongovernment veteran and community organizations."
---
Published in conjunction with