Latest in Education News
Get up-to-date education news from our reporters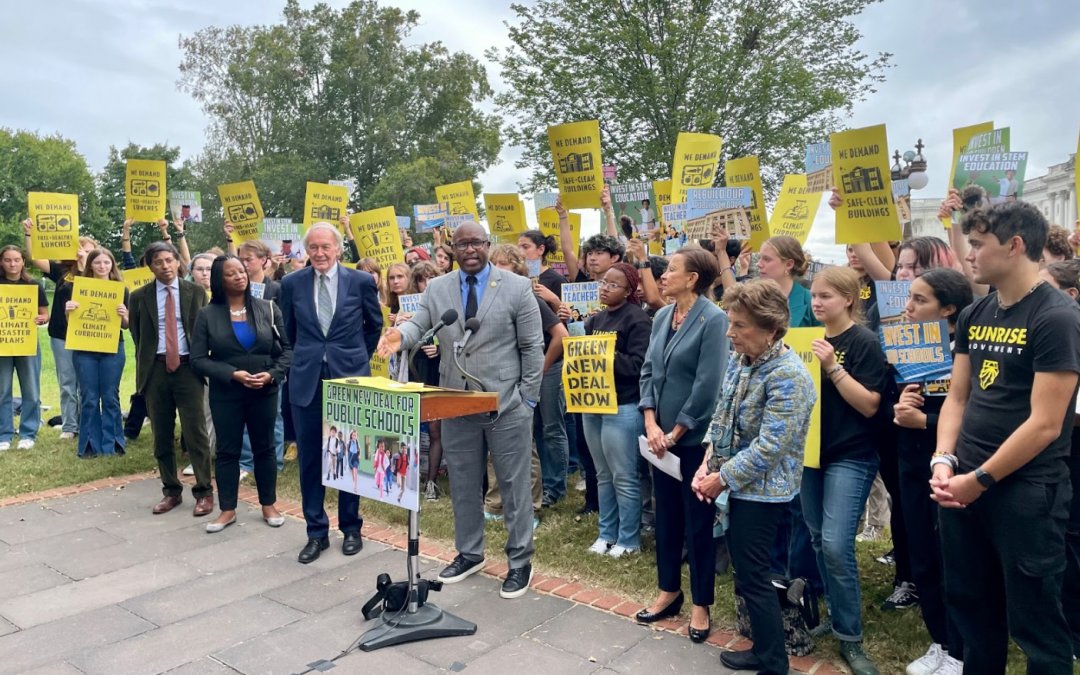 Rep. Jamaal Bowman (D-N.Y.) and other House members relaunched the Green New Deal for Public Schools proposal on Thursday.
read more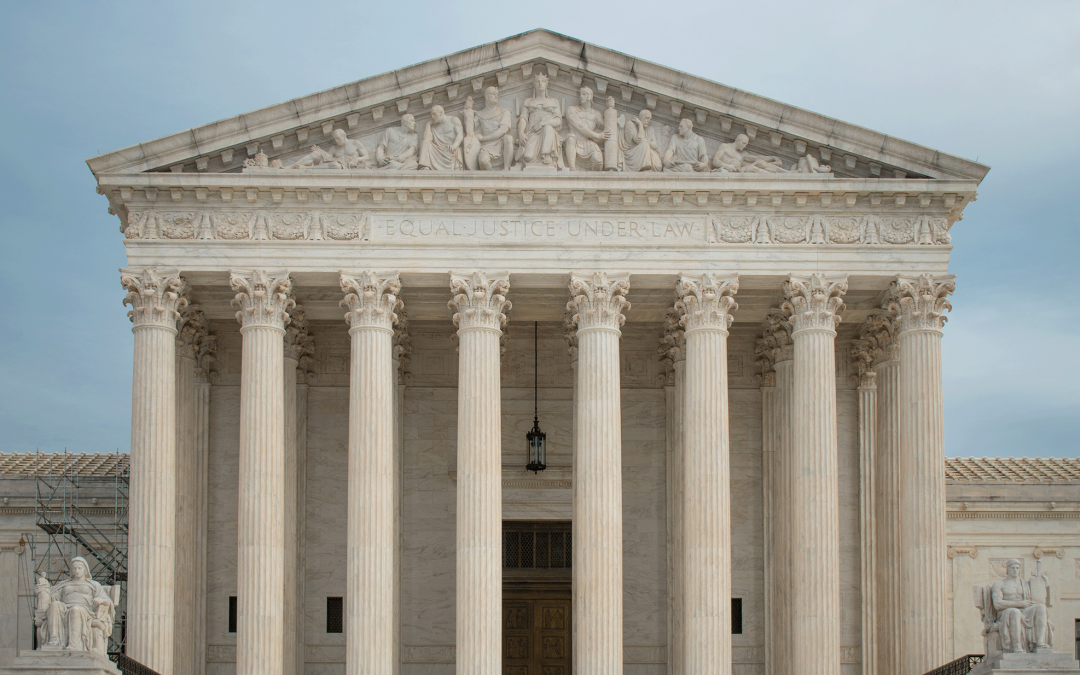 The Biden administration's $400 billion student-debt relief is being challenged by two borrowers who could invalidate the program altogether.
read more
WASHINGTON — Job openings nationwide increased to 11 million in 2022, even as the rate of college-educated adults continues to increase. To address this disparity, the Republican-led Education and Workforce Committee met on Wednesday to explore alternative systems to traditional higher education. 
Chairwoman Virginia Foxx (R-N.C.) said her goal for the committee was to protect taxpayers while ensuring students could receive an education that guarantees career readiness and fills openings in the workforce. Witnesses presented solutions to problems in higher education, offering their experiences leading alternative, skill-based education paths that produced significant returns while keeping costs low. 
Scott Pulsiper, president of Western Governors University, served as a witness in the hearing. WGU is a nonprofit competency-based University that has graduated more than 300,000 students in 26 years. He said graduates are employed at rates higher than the national average, hold better incomes and report higher job satisfaction.  
"The challenges today center primarily around the growing failure to live up to education's promise as a great equalizer," Pulsiper said. "WGU was founded and designed to better serve those poorly served, underserved or not served at all by conventional options with a focus on access and outcomes." 
Rep. Tim Walberg (R-Mich.) said one of the biggest drivers of the cost of higher education was that graduate students had few limits on borrowing money. He said about 40% of master's degrees failed to produce a positive investment, and asked Pulsiper how he builds productive partnerships. 
Pulsiper said WGU aims to work backward from the job opportunity to identify the relevant skills needed in the workforce. The system then structures its curriculum around those demands, and works closely with employers to fill those spaces. The programs allow students to pace themselves and cost less than $20,000 to complete. 
Its responsible borrowing initiative shows students a reasonable amount to borrow and helps individuals "make better choices," Pulsiper said. 
"Fully two-thirds of the students who actually follow that recommendation and another five to ten percent end up actually choosing no federal aid whatsoever," he said. "What that has allowed WGU graduates to achieve is…that we've reduced the borrowing by 30 percent in terms of debt." 
Monty Sullivan, president of the Louisiana Community and Technical College System, said his state holds the most job vacancies. He said the committee must work to expand Pell grant access, particularly for short-term workforce programs. 
The system he leads has graduated more than 15,000 students and placed the majority into well-paying jobs. However, the short-term education programs are not accessible to lower income students without Pell grants.
"We have far too many people on the sidelines not participating in the economy. The market for talent is exceptionally tight, and seems to be growing tighter every day," Sullivan said. "Central to this policy must be the recognition that almost every good job in America requires participation beyond high school." 
Rep. Rick Allen (R-Ga.) said he comes from a business background in construction and believes certain skills are best learned through experience. The Richmond County School System in his district has partnered with Textron specialized vehicles to offer on-the-job training and employment opportunities. 
"I come from a business background in construction and I believe that some skills are best learned through real-world experiences," Allen said. "I'm proud that the 12th District of Georgia isn't waiting until after high school graduation to get these to give these kids the tools and really the ambition they need to succeed," Allen said. 
Rep. Teresa Leger Fernandez (D-N.M.) said Democrats have also led initiatives to create apprenticeships. About 93% of apprentices finish their programs. Those who do go on to earn on average $77,000 each year. 
Sullivan emphasized that skill-based higher education does not have to be the end of learning. While the initial learning in programs including apprenticeships can take between six and 10 weeks, he said having an income will encourage people to continue their growth through the education system.
WASHINGTON — U.S. Department of Education Secretary Miguel Cardona delivered an address Tuesday afternoon about the department's new initiative to transform education and create long-term change.
The department's focus remains aligned with the priorities Cardona outlined last year: promoting academic excellence for every learner, improving conditions for learning and further preparing the nation for global competitiveness. 
"Investing in our children is no different than investing in defense," Cardona said. "Both protect our tomorrow."
To support the educational advancement of students, Cardona said schools need to equip them with the skills necessary for high-paying jobs and offer dual enrollment courses in the 11th grade to make college and career pathways more visible. 
He also said schools should provide financial literacy and high-level math courses to prepare students for STEM careers.
According to the OECD, students in the U.S. performed below average in mathematics in the most recent Programme for International Student Assessment (PISA), which is an international study that began in 2000 to evaluate education systems worldwide. 
"It's unacceptable," Cardona said in response to the low test scores. 
The department also plans to provide additional opportunities for students to study a second language, as only 21.6% of people in the U.S. are bilingual, according to the U.S. Census Bureau. 
"Let's look at our students in bilingual programs as gifted with assets that we want other students to have," Cardona said. "Being bilingual and bicultural is a superpower."
He added that teachers are imperative to increasing student achievement, and part of it starts with addressing the ongoing teacher shortage. The department has provided $2.6 billion to prepare, support and retain high-quality educators. 
"Teachers help children discover their own gifts, in some cases, when they lack confidence or struggle to learn," Cardona said. "It is the best profession, and we at the Department of Education will do all we can to ensure it is valued."
According to a report released by the Economic Policy Institute, the average weekly wages of public school teachers increased by merely $29 from 1996 to 2021, while the weekly wages for college graduates increased by $445 within the same period. 
The department is working to increase transparency on the teacher pay issue and has called on states and districts to raise salaries to a competitive level. 
"If you believe every child in this nation deserves a shot, join me on this journey," Cardona said.
WASHINGTON — The Supreme Court heard oral arguments on Wednesday about a deaf student who was denied a high school diploma from a Michigan school district that failed to provide him with a qualified ASL interpreter. 
The court will decide if the plaintiff, Miguel Perez, and his family exhausted all of their administrative remedies before filing a discrimination claim against Sturgis Public Schools in federal court and are entitled to financial compensation after settling with the district.
"For 12 years, Sturgis neglected Miguel, denied him an education, and lied to his parents about the progress he was allegedly making in school," Roman Martinez, Perez's lawyer, said in Court on Wednesday. "Congress didn't punish kids for saying yes to favorable IDEA settlements." 
Perez's family immigrated from Mexico in 2004 and was never provided a Spanish-language interpreter to inform them about their son's educational status. Although Miguel made the honor roll every semester, he never learned how to read and write.
"The parents really didn't have an understanding of what their rights were," Pete Wright, founder of Wrightslaw, a special education law and advocacy group, said. "There's nothing that reimburses the kid for all the damage that he's suffered from never really being properly taught. It's a classic example of what it is, not a free, appropriate public education at all."
Shira Wakschlag, Senior Director of Legal Advocacy and General Counsel at The Arc, a nonprofit for people with intellectual and developmental disabilities, says that the purpose of these laws is for students with disabilities to have an avenue for relief if their rights are denied in the school environment. 
"A settlement that is agreed on by both parties is always the goal," Wakschlag said. "So to say that that doesn't constitute exhaustion under the law, when the law promotes settlement would really be against public policy and against the meaning of the statute." 
Perez, who was denied the proper ASL services from the school, went through due process with the Individuals with Disabilities Education Act and Americans with Disabilities Act claims. Still, the ADA claims could not be heard at the due process level and were subsequently dismissed. The Michigan Department of Education settled the IDEA claims and agreed to pay for Perez's attendance at the Michigan School for the Deaf. 
"Exhausting a non-IDEA claim means obtaining an administrative decision from an educational expert, just as an IDEA plaintiff must do before going to court," Shay Dvoretzky, Sturgis' lawyer, said in court. "That's why Mr. Perez's improper new argument that 'settles' equals 'exhaustion' is incorrect. An IDEA plaintiff cannot sue after settling."
However, Perez is seeking justice for his unequal access to education and compensatory damages for emotional distress under the ADA lawsuit. The lower court held that Perez gave up his right to sue when he settled the IDEA claims.
"The plaintiffs are really asking the court to protect students with disabilities, and ensure that the families of these students are able to pursue the full range of civil rights remedies directly in federal court," Wakschlag said. "And this is essentially preventing them from doing that and creating more obstacles."
WASHINGTON — Supporters of student loan debt relief praised the U.S. Department of Education's newest proposed regulations that would reduce monthly student loan payments for millions of Americans, but many say it's only a temporary fix to a bigger problem. 
The new proposal makes changes to an existing repayment plan known as Revised Pay As You Earn, or REPAYE, which caps borrowers' monthly payments to a percentage of their discretionary income. 
According to the Department of Education, the current income-driven repayment plan requires borrowers to pay 10 percent of their discretionary income toward their student debt each month; the new plan would lower that to 5 percent. 
If finalized, borrowers who make roughly less than $30,600 a year would be eligible for $0 monthly payments – effectively pausing them. Those who do not meet the income threshold could have their monthly payments for undergraduate loans reduced by half. 
Additionally, unpaid interest will no longer accumulate if payments are made on time, including for those whose payments have been paused. 
"We cannot return to the same broken system we had before the pandemic, when a million borrowers defaulted on their loans a year and snowballing interest left millions owing more than they initially borrowed," said U.S. Secretary of Education Miguel Cardona in a press call Monday evening. 
According to a fact sheet released by the White House last year, 45 million borrowers have more than $1.6 trillion in federal student loan debt.
The proposal was first announced last summer but was overshadowed by the Biden administration's sweeping student loan forgiveness plan that could relieve eligible borrowers of up to $20,000 in debt. That plan remains on hold as courts examine legal challenges brought forth by Republicans, many of whom argue that it is an abuse of executive power and will harm taxpayers.
Rep. Virginia Foxx (R-N.C.) is one of several Republicans who oppose Biden's one-time student loan forgiveness plan and has expressed her disapproval of the new plan.
"Expansions of already generous repayment options, institutional shame lists, and other failed policies of the past won't lower the cost of college for students and families. It does, however, turn the federal loan program into an untargeted grant with complete disregard for the taxpayers that fund it," Foxx said in a press release on Tuesday. 
Sabrina Calazans, managing director at Student Debt Crisis Center, a non-profit organization that helps borrowers navigate loan repayment and advocates for debt relief, said the new proposals for the income-driven repayment plan are helpful, but it needs to go further.  
The proposed amendments to the REPAYE plan exclude many parent borrowers, and those who only have graduate school loans will have to continue to pay 10 percent of their discretionary income.
 "I think at the end of the day, we need to make sure that borrowers are informed and secure and that they have a chance at contributing to the economy and surviving because it's millions of families and individuals who are impacted by these decisions," Calazans said.  
The department also plans to compile and publish a list of colleges and universities that leave students with unaffordable amounts of debt in an effort to promote accountability. Institutions with programs on the list will have to submit improvement plans to the Department of Education.
A question that looms is whether the new REPAYE plan will encounter legal challenges alongside the one-time debt relief Biden proposed last year. 
Mark Kantrowitz, an expert on financial aid and student loans, said the plan may face legal challenges but is more likely to survive them because the U.S. Department of Education has very broad regulatory authority that allows them to make such changes. 
Victoria Jackson, assistant director of higher education policy at The Education Trust –  an organization committed to advancing the American education system – said the student debt crisis results from failed policies, and relief is critically important. 
"I hope that, you know, policymakers and others around the country realize that proposed changes to income-driven payment plans will help millions of Americans," Jackson said. 
The proposals will go through a 30-day public comment period, but it remains unclear when the new REPAYE plan will officially be available to borrowers.
Mahdi Kabuli likes math. Sure, geometry eludes him sometimes, but overall he's really good at the subject. At 18, Kabuli is already thinking about college, where he wants to study economics or computer science. As of last year, nearing the end of his time at the top private school in Afghanistan, he was on track to do it.
Then the Taliban took over his home, Kabul, in August, and he, his mother and his four younger brothers were forced to flee to the United States. They felt lucky to make it out: A day after they left Kabul, there was an explosion right where they had been hiding. Kabuli and his family came to the U.S. with only the clothes they were wearing and whatever papers they could grab.
But those papers did not include their school transcripts.
When Kabuli and two of his brothers, ages 15 and 16, tried to enroll in their new public school in Prince George's County, Maryland, the school told them that without their transcripts, they would need to start over from the ninth grade.
As the oldest son in the household, Kabuli felt responsible for supporting his family. His plan was to work part-time while he finished his final year of high school. Starting again as a freshman would make this more difficult.
The two brothers decided to accept the school's terms and enter the system in the ninth grade. Kabuli felt he couldn't.
"Because they are younger, they have time," Kabuli said. "But I don't."
Of the more than 50,000 Afghan refugees who'd come to the U.S. as of early November, nearly half are under 18. Some, like Kabuli, are struggling to pick up where they left off because they don't have the proper documents. Many are navigating a new school system with different norms and practices, and finding it difficult to adjust.
Tracking Down Transcripts
Some school districts are taking steps to help Afghan refugee students resume their education without having to start anew. San Juan Unified School District in Sacramento County, California, serves more than 2,000 students who speak Dari or Pashto, Afghanistan's two primary languages. Its refugee specialists have been communicating with families in Afghanistan and asking them to bring their transcripts.
But for students who already came without their transcripts, the specialists' hands are tied.
Cristina Burkhart, San Juan's refugee program specialist, said she's worked with one student who should be a senior in high school but has no transcripts.
"Because he's an evacuee, he can't get them," Burkhart said. "The Taliban has taken over, and there's no way for him to get his transcripts from his school."
California, which has received the largest number of Afghan refugees at 4,719 as of Dec. 21, passed a bill in 2018 to make it easier for migratory students to graduate with partial credit. However, the bill applies only to high school students who have already received two years of schooling in the United States ― so even if Kabuli lived in California, it wouldn't work for him.
Challenges In School
Cultural differences in the U.S. educational system, such as different grading standards and formal parent-teacher conferences, mean Afghan refugee parents and students alike have to relearn how school works.
"We've had situations where parents are told 'You need to go speak to the counselor, the counselor would like to speak to you,' and right away, the counselor has a negative connotation," Burkhart said. "'Counselors are for crazy people.' That's the perception I've gotten from people from Afghanistan. They don't understand that the counselor is for academics."
San Juan's specialists said one of the biggest differences is attendance. In Afghanistan, students are taught to be on time or be absent. The specialists said they had to teach some Afghan families that being tardy is better than missing an entire day.
"Basic information that… we take for granted, thinking that everybody knows this — they don't know that," Burkhart said.
Everything from how to use a locker or a student ID to getting food in a cafeteria is new to many Afghan refugee students, said Sayed Mansoor, an Afghan and school community refugee specialist at San Juan Unified School District.
"Unfortunately, in Afghanistan, living standards are not to the point we see here. Students are not used to the majority of these standards," said Mansoor, who worked with the U.S. Embassy and arrived in America in 2015.
It's often easier for students who go to school with other Afghans. Lailuma Social, who teaches English to Afghan students at Prince George Community College, said many students are simply lonely. Social, who left Afghanistan in 2019, said a teacher at her child's school asked her to help with an Afghan student who was crying one day.
"I asked him, what happened?" Social said. "He said, 'This is my second day. First day, I saw someone from Afghanistan, I talked to him. But today he's not here. I'm just lost.'"
Providing Support
Educators knowledgeable about working with Afghan refugees say that hiring people who know the culture and speak the language is the most important way to provide support for Afghan refugee students.
"I've had schools that have called and said, 'Well, these parents are refusing services for the students,'" Burkhart said.
But when they talk to Mansoor, the refugee specialist, it turns around.
"They're happy, they're thankful that they're giving them the services, it's completely different," Burkhart said. "Having somebody who understands the culture, understands the language — he knows exactly how to address the concerns and make it positive, not negative."
Social said she tries to include the basics of surviving in America ― such as the difference between a Social Security number and a telephone number ― in her English classes, which used to be primarily for adults but now include high school students.
At San Juan's refugee program, Mansoor once walked Afghan students to school because they were afraid of traffic lights. The program tries to provide other services, like emotional and social support for students and cultural instruction for teachers.
"We teach one family, and that family tells another family, and now it's spreading," Burkhart said. "They're building capacity amongst themselves."
Kabuli's family said that government support and advocacy groups like the Immigrant and Refugee Outreach Center have been helpful, but the government support is dwindling. Kabuli didn't know what he'd do if he couldn't find a job. The rent in their Maryland apartment is $1,500 a month.
He applied to every job he could find. He spent months waiting to hear back from any of them ― sometimes after reapplying multiple times ― until finally getting a job earlier this week. Kabuli said it's hard work, but it's better than being stuck at home.
Kabuli is pursuing a high school equivalency program through Prince George Community College, but the classes are only once a week.
"I wanted to study in a better way, and study in the standard of the United States, but I couldn't," he said.
Sometimes, he dreams of Afghanistan.
"I have dreamed that I go back," he said. "It's so scary."
---
Published in conjunction with

WASHINGTON – Four stamps commemorating the 50th anniversary of Title IX were unveiled by the U.S. Postal Service at a ceremony in the U.S. Department of Education Thursday.
"The stamps we are about to unveil are not merely a recognition of Title IX," said Amber McReynolds, a governor on the Postal Service Board of Governors. "They are also a tribute to the women who set the stage and who continue to fight for the future of girls."
First passed as part of the Education Amendments of 1972, Title IX prohibits sex-based discrimination in educational programs that receive federal financial assistance. It is best known for ensuring schools have procedures for responding to sexual harassment and violence and for expanding opportunities for women in sports.
"The passage of Title IX was a seminal moment in our nation's history," said Cindy Marten, the deputy secretary of the U.S. Department of Education. "One that forever changed how women would experience life in the United States."
WASHINGTON—At 3 a.m. on the first day of Black History Month, Spelman College, an Atlanta-based HBCU, received its second bomb threat of the year.
Six hours later, Spelman junior Sophia Parker found out about the threat through an email sent by the school.
At noon, Parker went to class on campus.
"My high school had a lot of bomb threats, so I kind of was used to false threats that weren't actually going to happen," Parker said. "Because the first one happened, I just had a gut feeling, like, it's some kids. Probably some racist white kids being cruel and targeting HBCUs."
Parker's instincts weren't far off. A day later, the FBI identified six juveniles as persons of interest in bomb threats sent to at least 17 HBCUs in February. These threats followed the ones made in January when most students were not yet on campus.
On Feb. 8, Spelman received a third bomb threat, prompting them to close campus and cancel classes for the day. Two days later, Spelman junior Zoë Huey said no one on campus was talking about the threats. The third threat, Huey said, felt predictable. Students across the HBCUs say life on campus has largely returned to normal—though they still want the threats to be taken seriously.
"There's very much a sense we've been desensitized to this kind of violence, not just Spelman specifically but what the U.S. has been facing," Huey said. "It's normal for us to hear about these sort of things, and it's unfortunate that we've gotten so used to it and we can go about our lives two days later as if this threat didn't happen."
"Should we have to be resilient?" 
Bomb threats against Black institutions aren't new. Many students said they weren't surprised by the threats—and that they automatically thought they were hate crimes or motivated by white supremacy.
"In this country, we have a long history of Black people being terrorized just for being successful," said Leslie Jones, an HBCU alumna who founded the Hundred-Seven, a website promoting HBCUs.
Jones pointed to a civil rights era nickname for Birmingham, Alabama: "Bombingham," due to the local Klu Klux Klan terror campaign against Black residents moving into segregated white neighborhoods. Fifty bombings occurred between 1947 and 1965 alone.
The first college owned and operated by Black people, Wilberforce University, had several buildings damaged by arson in 1865. Lemoyne-Owen College was burned to the ground during the Memphis Riot of 1866, which killed 46 Black people and injured almost 300 more. Both institutions still operate today.
"Historically we have these stories, 'Yes, we're resilient, we want to continue our education.' But at the same time, should we have to be resilient to get an education?" Jones said. "It's not a fair expectation of Black people as they continue to be mistreated and attacked just for basic things, and then think, 'OK, we're going to rebound from it.' Yeah, we will, but we shouldn't have to rebound in the first place."
Students of the moment
When her school shut down, Bowie State University sophomore Niyah Norton's first thought was an active shooter. When she found out it was a bomb threat, she was "slightly relieved."
"In high school, I actually went through an active shooter incident. I won't say I had PTSD from it, but it was very traumatizing," Norton said, adding that she knew it would be difficult for her to evacuate safely from her fifth-floor apartment. "I guess I kind of panicked, like, oh, no, not again. But once I heard it was a bomb threat, I was like, it's not gonna happen."
Rondez Green, a senior at Bowie State, said his school district in Maryland, like Parker's, experienced numerous shooting and bomb threats.
"It's very sad to see the way it is just normalized to live under constant threats of violence and targeted hatred," said Green. "It's just honestly really embarrassing. It's very embarrassing."
Green wishes people would consider the connections between episodes of violence and the marginalization and othering of minority communities.
"You hear a lot the day of, throughout the fallout of the event. But no one asks about it again," Green said. "It doesn't seem like there's conversation on what this means in the consistent pattern of political violence in this country and acts of oppression."
On the importance of HBCUs 
Advocates say HBCUs provide students with the opportunity to learn about history often whitewashed in classrooms, especially at a time when Republicans have launched a coordinated attack on teaching race in schools under the term "critical race theory."
"HBCUs have been able to fill that gap and provide students a better understanding of their history, and not have history that is is this glamorized slave story like some movie or show, but the true movement," said Alyssa Canty, director of youth programs at a democracy watchdog group called Common Cause.
Parker said she chose an HBCU in part because she felt she could learn more about Black history. She feels HBCUs allow her to learn about traumatic historical events in a safe space.
"Even though I went to a very diverse high school and I've always been around great teachers,  I still didn't get the full story at all. Black history is American history," Parker said. "We built this country quite literally, so not teaching it to its fullest extent is only going to produce more racist, ignorant, bigoted people."
Without HBCUs, Jones said there would be a "severe vacuum" in not only higher education, but in society as a whole.
"There are some amazing things happening daily on the campus of an HBCU," Jones said. "Realistically, if there weren't great things happening on HBCU campuses, they wouldn't be calling any bomb threats in the first place."
The threats haven't stopped: Howard University received its fourth bomb threat this year on Valentine's Day. Less than two hours after the shelter-in-place order was put into effect, students received an "all-clear" message.
"happy vday," one 19-year-old Howard student wrote on Twitter in response to the alert.
---
Published in conjunction with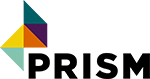 WASHINGTON – A divided Senate education committee on Feb. 10 advanced the nomination of Washington education administrator Glenna Gallo to lead the U.S. Education Department's special education program.
"I think she's fabulous," said Ilene Schwartz, professor of special education at the University of Washington. "The only bad thing I can say about her is she's going to leave Washington state."
Gallo, who has served as the state's assistant superintendent of special education since 2017, is a former special education teacher and administrator with over 25 years of experience in the field. She previously served for seven years as the state director of special education for the Utah State Board of Education.
Every Democrat on the Health, Education, Labor and Pensions Committee, and three Republicans – Sens. Mitt Romney of Utah, Lisa Murkowski of Alaska and Susan Collins of Maine – voted to advance Gallo's nomination. The committee advanced by voice vote three other labor-related nominations.
The eight Republicans who voted against Gallo did not respond to requests for comment.
"I can't think of anyone in the country who is more qualified for this job than she is," Schwartz said, adding: "I really think the only reason people didn't vote for her was politics, not because of her qualifications."
Deputy Assistant Secretary Katherine Neas has been serving as acting assistant secretary since July, effectively leading the Department of Education's Office of Special Education and Rehabilitative Services.
The National Association of State Directors of Special Education, where Gallo served as president twice, called her nomination an "exceptional choice."
Education Secretary Miguel Cardona praised Gallo when President Joe Biden first nominated her in November.
"Glenna brings decades of deep expertise in special education and a strong record of supporting students with disabilities to this role," Cardona said in a statement. "During her work in Washington state as the assistant superintendent of special education, Glenna oversaw millions of dollars for state special education programs and worked to ensure these programs adequately supported and uplifted students with disabilities."
In Washington, which lags behind most states in serving students with disabilities, Gallo prioritized increasing funding for special education and implementing inclusionary practices.
Under Gallo, a state investigation found that Seattle Public Schools violated federal law when the district did not pay for nursing care for 11 disabled students. State officials ordered the district to provide medical care for students and make up for delays students faced getting in-person instruction originally promised due to their disabilities.
It's unclear when the full Senate will vote on the nomination. Senate Majority Leader Chuck Schumer's office did not return requests for comment Thursday.
---
Published in conjunction with

WASHINGTON – The coordinated Republican attack on teaching critical race theory in schools hit higher education on Tuesday when Texas Lt. Gov. Dan Patrick pledged to ban CRT in public universities.
"This is really the heart and the crux of what critical race theories are trying to get at, are the ways that racism is literally embedded in the fabric of our societies," said Felicia Harris, who helps lead University of Houston-Downtown's Center for Critical Race Studies. "So you see that when we make a little nudge of progress, people who have power then decide, 'What are the ways we can now wield and weaponize whatever power we're still grasping onto in order to gain back some of what we've just lost.'"
Patrick, who wrote on Twitter, "I will not stand by and let looney Marxist UT professors poison the minds of young students with Critical Race Theory," made the announcement in response to a resolution by University of Texas' Faculty Council defending educator rights under academic freedom to teach about critical race theory along with race and gender justice.
"We banned it in publicly funded K-12 and we will ban it in publicly funded higher ed," Patrick tweeted.  
While critical race theory is an academic framework centered on systemic racism, Republicans have increasingly used the term to ban conversations about race in K-12 schools. Republicans have introduced more than 100 bills attempting to ban conversations on race in schools in statehouses across the nation. 
"That really is sobering and disquieting in the sense that by me sharing the history, legacy and tradition of what I have experienced, what my ancestors have experienced, by me even wanting to share that is being viewed as poisoning the minds of individuals," said Fred A. Bonner II, chief scientist at Prairie View A&M University's Minority Achievement, Creativity and High-Ability Center.
There is a precedent for political debate on teaching subjects such as climate change and sex education in K-12 schools, but there has not been a comparable attack on what the Brookings Institution's Michael Hansen called "political hot potatoes" in higher education in recent memory.
"Critical race theory is not a movement, but they're using critical race theory to come after Black Lives Matter," Harris said.
The Texas lieutenant governor arguably has more power than the governor, partly due to the lieutenant governor's ability to control the flow of legislation in the Statehouse.
Hansen said a ban on critical race theory will impact most if not all of the social sciences — even the ones that might not immediately come to mind, such as economics or psychology —' because many of them include systemic racism in their teachings.
However, University of Texas pharmacy professor Andrea Gore, who wrote the University of Texas' Faculty Council resolution, worries about the greater implications for academic freedom in all fields of study.
"I am a neuroscientist and even my academic freedom to conduct research and teaching in my field could be affected," Gore wrote in an email to Medill News Service. "I study effects of environmental chemical contaminants on the development. What happens if the chemical industry begins lobbying to halt research into adverse effects of chemicals.
Eliminating critical race theory in higher education would violate the academic freedom of students too, said Dana Thompson Dorsey, who has taught critical race theory at multiple universities since 2013.
"Students are supposed to have the choice to learn from different professors and also about different perspectives so they can make informed decisions," said Dorsey, adding that at least one student in every critical race theory class she has taught has told her that the class changed their life.
If a bill banning critical race theory passed, however, academics said it won't stop them from doing their jobs.
"As an employee of the state, I'm never going to say I'm going to intentionally break a law — but I do think academics can outsmart the law in ways that politicians may not be able to anticipate," Harris said.
Harris' colleague, Director of University of Houston-Downtown's Center for Critical Race Studies Vida Robertson, called trying to ban critical race theory in higher education a "fool's errand."
"Our jobs are to create new knowledge, and therefore implicit in that is academic freedom — to challenge the status quo whether it is in scientific fields or in the humanities. So in essence you would have to re-imagine the university," Robertson said.
Bonner, who teaches at an HBCU, said race is essential to the identities of people of color, especially Black people — and legislators would never be able to introduce a bill that could ban those conversations at an HBCU.
He quoted lyrics from a song called "Stealing My Peace of Mind:" "The thieves are at it again, stealing my peace of mind, but they won't win because my soul they'll never find." 
"The thieves are at it again, trying to steal our peace of mind, trying to take this thing that makes us us: our agency," Bonner said.
---
Published in conjunction with