Latest in Education News
Get up-to-date education news from our reporters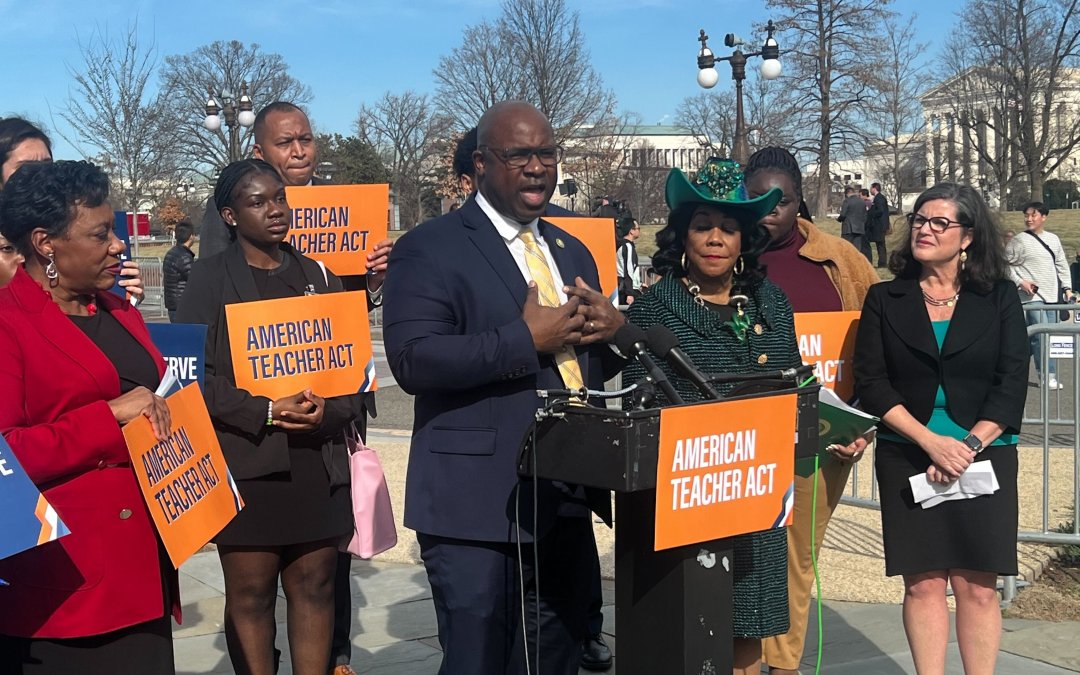 Supporters of The American Teacher Act gather outside the Capitol after President Biden called to raise teacher pay during his State of the Union address.
read more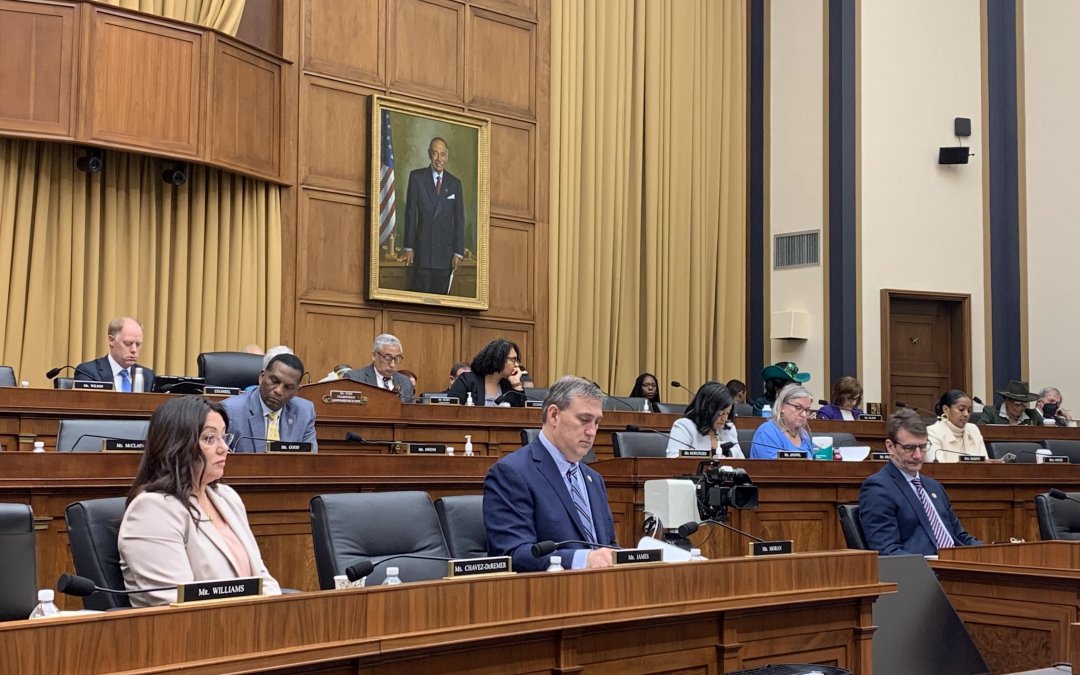 WASHINGTON — Representatives in the Education and Workforce committee gathered to discuss leading issues in American education at a Wednesday hearing as debates about determining school curricula continue to dominate several state legislatures.  A variety of topics...
read more
WASHINGTON — Supporters of student loan debt relief praised the U.S. Department of Education's newest proposed regulations that would reduce monthly student loan payments for millions of Americans, but many say it's only a temporary fix to a bigger problem. 
The new proposal makes changes to an existing repayment plan known as Revised Pay As You Earn, or REPAYE, which caps borrowers' monthly payments to a percentage of their discretionary income. 
According to the Department of Education, the current income-driven repayment plan requires borrowers to pay 10 percent of their discretionary income toward their student debt each month; the new plan would lower that to 5 percent. 
If finalized, borrowers who make roughly less than $30,600 a year would be eligible for $0 monthly payments – effectively pausing them. Those who do not meet the income threshold could have their monthly payments for undergraduate loans reduced by half. 
Additionally, unpaid interest will no longer accumulate if payments are made on time, including for those whose payments have been paused. 
"We cannot return to the same broken system we had before the pandemic, when a million borrowers defaulted on their loans a year and snowballing interest left millions owing more than they initially borrowed," said U.S. Secretary of Education Miguel Cardona in a press call Monday evening. 
According to a fact sheet released by the White House last year, 45 million borrowers have more than $1.6 trillion in federal student loan debt.
The proposal was first announced last summer but was overshadowed by the Biden administration's sweeping student loan forgiveness plan that could relieve eligible borrowers of up to $20,000 in debt. That plan remains on hold as courts examine legal challenges brought forth by Republicans, many of whom argue that it is an abuse of executive power and will harm taxpayers.
Rep. Virginia Foxx (R-N.C.) is one of several Republicans who oppose Biden's one-time student loan forgiveness plan and has expressed her disapproval of the new plan.
"Expansions of already generous repayment options, institutional shame lists, and other failed policies of the past won't lower the cost of college for students and families. It does, however, turn the federal loan program into an untargeted grant with complete disregard for the taxpayers that fund it," Foxx said in a press release on Tuesday. 
Sabrina Calazans, managing director at Student Debt Crisis Center, a non-profit organization that helps borrowers navigate loan repayment and advocates for debt relief, said the new proposals for the income-driven repayment plan are helpful, but it needs to go further.  
The proposed amendments to the REPAYE plan exclude many parent borrowers, and those who only have graduate school loans will have to continue to pay 10 percent of their discretionary income.
 "I think at the end of the day, we need to make sure that borrowers are informed and secure and that they have a chance at contributing to the economy and surviving because it's millions of families and individuals who are impacted by these decisions," Calazans said.  
The department also plans to compile and publish a list of colleges and universities that leave students with unaffordable amounts of debt in an effort to promote accountability. Institutions with programs on the list will have to submit improvement plans to the Department of Education.
A question that looms is whether the new REPAYE plan will encounter legal challenges alongside the one-time debt relief Biden proposed last year. 
Mark Kantrowitz, an expert on financial aid and student loans, said the plan may face legal challenges but is more likely to survive them because the U.S. Department of Education has very broad regulatory authority that allows them to make such changes. 
Victoria Jackson, assistant director of higher education policy at The Education Trust –  an organization committed to advancing the American education system – said the student debt crisis results from failed policies, and relief is critically important. 
"I hope that, you know, policymakers and others around the country realize that proposed changes to income-driven payment plans will help millions of Americans," Jackson said. 
The proposals will go through a 30-day public comment period, but it remains unclear when the new REPAYE plan will officially be available to borrowers.
WASHINGTON – A divided Senate education committee on Feb. 10 advanced the nomination of Washington education administrator Glenna Gallo to lead the U.S. Education Department's special education program.
"I think she's fabulous," said Ilene Schwartz, professor of special education at the University of Washington. "The only bad thing I can say about her is she's going to leave Washington state."
Gallo, who has served as the state's assistant superintendent of special education since 2017, is a former special education teacher and administrator with over 25 years of experience in the field. She previously served for seven years as the state director of special education for the Utah State Board of Education.
Every Democrat on the Health, Education, Labor and Pensions Committee, and three Republicans – Sens. Mitt Romney of Utah, Lisa Murkowski of Alaska and Susan Collins of Maine – voted to advance Gallo's nomination. The committee advanced by voice vote three other labor-related nominations.
The eight Republicans who voted against Gallo did not respond to requests for comment.
"I can't think of anyone in the country who is more qualified for this job than she is," Schwartz said, adding: "I really think the only reason people didn't vote for her was politics, not because of her qualifications."
Deputy Assistant Secretary Katherine Neas has been serving as acting assistant secretary since July, effectively leading the Department of Education's Office of Special Education and Rehabilitative Services.
The National Association of State Directors of Special Education, where Gallo served as president twice, called her nomination an "exceptional choice."
Education Secretary Miguel Cardona praised Gallo when President Joe Biden first nominated her in November.
"Glenna brings decades of deep expertise in special education and a strong record of supporting students with disabilities to this role," Cardona said in a statement. "During her work in Washington state as the assistant superintendent of special education, Glenna oversaw millions of dollars for state special education programs and worked to ensure these programs adequately supported and uplifted students with disabilities."
In Washington, which lags behind most states in serving students with disabilities, Gallo prioritized increasing funding for special education and implementing inclusionary practices.
Under Gallo, a state investigation found that Seattle Public Schools violated federal law when the district did not pay for nursing care for 11 disabled students. State officials ordered the district to provide medical care for students and make up for delays students faced getting in-person instruction originally promised due to their disabilities.
It's unclear when the full Senate will vote on the nomination. Senate Majority Leader Chuck Schumer's office did not return requests for comment Thursday.
---
Published in conjunction with

WASHINGTON – The coordinated Republican attack on teaching critical race theory in schools hit higher education on Tuesday when Texas Lt. Gov. Dan Patrick pledged to ban CRT in public universities.
"This is really the heart and the crux of what critical race theories are trying to get at, are the ways that racism is literally embedded in the fabric of our societies," said Felicia Harris, who helps lead University of Houston-Downtown's Center for Critical Race Studies. "So you see that when we make a little nudge of progress, people who have power then decide, 'What are the ways we can now wield and weaponize whatever power we're still grasping onto in order to gain back some of what we've just lost.'"
Patrick, who wrote on Twitter, "I will not stand by and let looney Marxist UT professors poison the minds of young students with Critical Race Theory," made the announcement in response to a resolution by University of Texas' Faculty Council defending educator rights under academic freedom to teach about critical race theory along with race and gender justice.
"We banned it in publicly funded K-12 and we will ban it in publicly funded higher ed," Patrick tweeted.  
While critical race theory is an academic framework centered on systemic racism, Republicans have increasingly used the term to ban conversations about race in K-12 schools. Republicans have introduced more than 100 bills attempting to ban conversations on race in schools in statehouses across the nation. 
"That really is sobering and disquieting in the sense that by me sharing the history, legacy and tradition of what I have experienced, what my ancestors have experienced, by me even wanting to share that is being viewed as poisoning the minds of individuals," said Fred A. Bonner II, chief scientist at Prairie View A&M University's Minority Achievement, Creativity and High-Ability Center.
There is a precedent for political debate on teaching subjects such as climate change and sex education in K-12 schools, but there has not been a comparable attack on what the Brookings Institution's Michael Hansen called "political hot potatoes" in higher education in recent memory.
"Critical race theory is not a movement, but they're using critical race theory to come after Black Lives Matter," Harris said.
The Texas lieutenant governor arguably has more power than the governor, partly due to the lieutenant governor's ability to control the flow of legislation in the Statehouse.
Hansen said a ban on critical race theory will impact most if not all of the social sciences — even the ones that might not immediately come to mind, such as economics or psychology —' because many of them include systemic racism in their teachings.
However, University of Texas pharmacy professor Andrea Gore, who wrote the University of Texas' Faculty Council resolution, worries about the greater implications for academic freedom in all fields of study.
"I am a neuroscientist and even my academic freedom to conduct research and teaching in my field could be affected," Gore wrote in an email to Medill News Service. "I study effects of environmental chemical contaminants on the development. What happens if the chemical industry begins lobbying to halt research into adverse effects of chemicals.
Eliminating critical race theory in higher education would violate the academic freedom of students too, said Dana Thompson Dorsey, who has taught critical race theory at multiple universities since 2013.
"Students are supposed to have the choice to learn from different professors and also about different perspectives so they can make informed decisions," said Dorsey, adding that at least one student in every critical race theory class she has taught has told her that the class changed their life.
If a bill banning critical race theory passed, however, academics said it won't stop them from doing their jobs.
"As an employee of the state, I'm never going to say I'm going to intentionally break a law — but I do think academics can outsmart the law in ways that politicians may not be able to anticipate," Harris said.
Harris' colleague, Director of University of Houston-Downtown's Center for Critical Race Studies Vida Robertson, called trying to ban critical race theory in higher education a "fool's errand."
"Our jobs are to create new knowledge, and therefore implicit in that is academic freedom — to challenge the status quo whether it is in scientific fields or in the humanities. So in essence you would have to re-imagine the university," Robertson said.
Bonner, who teaches at an HBCU, said race is essential to the identities of people of color, especially Black people — and legislators would never be able to introduce a bill that could ban those conversations at an HBCU.
He quoted lyrics from a song called "Stealing My Peace of Mind:" "The thieves are at it again, stealing my peace of mind, but they won't win because my soul they'll never find." 
"The thieves are at it again, trying to steal our peace of mind, trying to take this thing that makes us us: our agency," Bonner said.
---
Published in conjunction with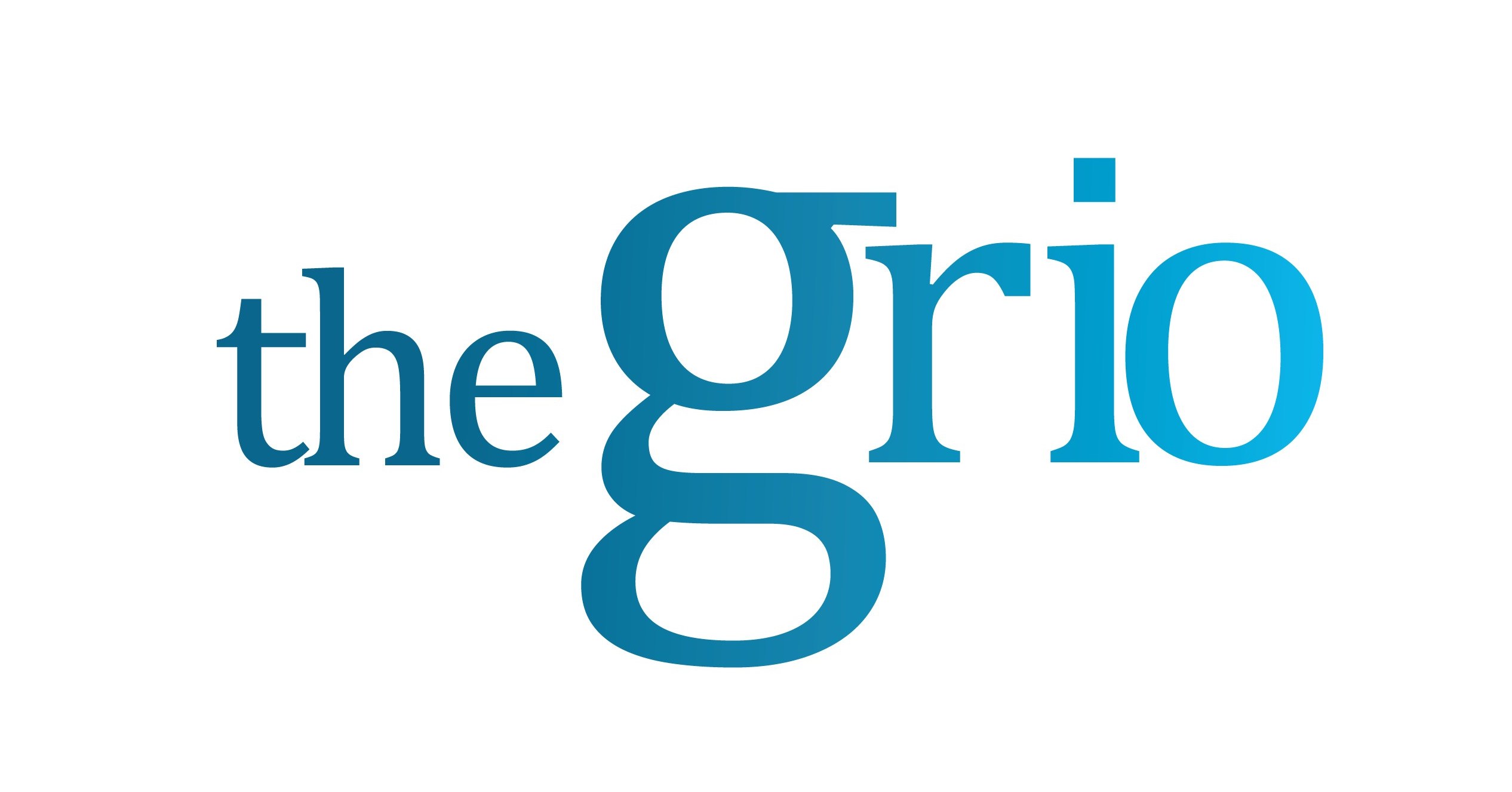 WASHINGTON – On Monday, substitute teachers in the district protested for higher wages, benefits and professional development outside of Mayor Bowser's office. 
"Mayor Bowser, you've been really disrespecting the substitute teachers. You have a large surplus in your coffers right now. It's time to make it right."
Bowser announced a $2 wage increase from $15.20 to $17 in mid-January following protests from substitute teachers. She later announced another raise of $20 an hour for short-term substitutes and $25 for long-term substitutes. 
"It's more than a pay raise," said Myrtle Washington, President of Washington Substitute Teachers United, a DC substitute teachers union. "We deserve better. We deserve respect."
Immigration and demographics reporter Jenny Huh also contributed to this report.
Watch the video report here:
WASHINGTON — Education Secretary Miguel Cardona on Thursday made the case for a "reset in education" strategies to address COVID-19-related stressors that have overwhelmed most students and teachers, but disproportionately impacted those already marginalized.
"To my colleagues in the field: I know you're tired. I know you're stretched. You probably feel how I felt when I was trying to reopen schools during the first part of the pandemic – truly felt impossible," said the former teacher and principal in his speech from the Department of Education headquarters. "I see you and I understand what you're going through. It will get better."
Cardona has prioritized keeping schools in person amid case surges due to the Omicron variant. The secretary wrote in August that his agency would use "every tool in our toolbox to protect the health and safety of students and educators." The Department of Education has opened civil rights probes into states that banned mask mandates in schools. 
"Just over one year into President Biden's term, we know what to do," Cardona said. "But I recognize the daily challenges our students, our parents, and educators still face. We have better tools to keep schools safe and thriving amidst a pandemic."
He also reaffirmed his support for raising teachers' wages. 
"Let's not just talk about honoring educators, let's make sure they are treated with the respect and the dignity they deserve," Cardona said. "This means a livable wage, it means ongoing professional learning and development, supportive working conditions and a work environment where their voices are welcome as critical partners in our work to improve education."
The secretary recommended using American Rescue Plan funds for mental health support and tutoring. 
Suicidal behavior and mental health challenges have increased significantly among students during the pandemic, according to a report from the U.S. Surgeon General. A surge of new data shows students, particularly students of color, have lost months of learning due to the pandemic.
"Our schools must offer increased access to mental health support for students, wraparound programs meaningful and authentic, parent and family engagement and interventions for those students who felt the impact of the pandemic much more bluntly than others," Cardona said. 
The former assistant superintendent set goals for districts to meet, such as making sure students have access to at least one mental health professional, every high school has at least one career counselor and every high school student participates in at least extracurricular activity at their school. 
"I'd like to challenge all of our district leaders to set a goal of giving every child that fell behind during the pandemic at least 30 minutes per day, three days a week, with a well-trained tutor who is providing that child with consistent, intensive support," he said, adding: "Let's work to meet the President's goal of doubling the number of school counselors, social workers, and mental health professionals in our schools." 
Cardona also pushed for policy initiatives in line with President Biden's promises on the campaign trail, such as free universal preschool, federal funding for what are called Title 1 schools where at least 40% of students are from low-income families, additional special education teachers and funding for schools under the Individuals with Disabilities Education Act, which governs disability-focused services.
He also touted the Biden administration's cancellation of $15 billion in student loan debt through overhauls of current federal loan programs. Biden promised to erase $10,000 of student loans per person, but Congress dropped the student loan provision from Build Back Better, the president's signature legislative policy measure.
"I'm really proud that as of last week our changes have made 70,000 doctors, nurses, veterans, service members, teachers, and others and public service fields eligible for $5 billion in loan relief," Cardona said, referring to the department's overhaul of a program focused on forgiveness for public servants. 
According to data from the Federal Student Aid office, 43.4 million Americans hold $1.6 trillion of federal student loans. The Biden administration has extended the pause on student loan repayments until May 1. 
"We're committed to supporting every student loan borrower when they transition back into repayment," Cardona said. "No one should be forced to make a payment they cannot afford."
---
Published in conjunction with

WASHINGTON — Virginia parents can now report teachers who they believe are covering "divisive" subjects, via a tip line announced on Monday by Republican Gov. Glenn Youngkin.
"Part of what education is meant to do is to take on divisive topics and to take on issues that might make you uncomfortable, and help students understand them," said Phyllis Jordan, associate director of Georgetown University's FutureEd think tank. "It seems like this sort of approach is only going to limit what teachers can do." 
In an interview with conservative radio host John Fredericks, Youngkin shared a government email address where parents can send a complaint about any public school teacher who is "behaving objectionably." 
"We're asking for folks to send us reports and observations that they have that will help us…be aware of their child being denied their rights that parents have in Virginia," Youngkin said. "And we're going to make sure we catalog it all."
Experts question the logistical challenges of a tip line.
"What's the process? Is some guy in Richmond gonna get a complaint and then go out to the school district?" Jordan said. "I have a lot of unanswered questions on how this is going to work." 
Instead, experts are worried the tip line will have a "chilling" effect on teachers.
"Teachers need to be able to have the discretion to deal with issues that come up and not feel like Big Brother is watching them," Jordan said. 
Civil rights groups are worried about teachers being harassed for teaching about racism through the tip line, and a teacher's union in Virginia blasted Youngkin for trying to "intimidate teachers." 
"Dangerous policies start with bad ideas, and it can quickly balloon out of control," said Edward Ahmed Mitchell, national deputy director of CAIR, the nation's largest Muslim civil rights advocacy organization.
Teachers don't have First Amendment rights in a classroom, said University of Richmond law professor Jack Preis, but the new tip line may pressure them to "stick very, very close to the script." 
"I'd be worried that students would be recording me in class," said Preis, who noted Virginia law allows people to surreptitiously record as long as one party consents. "It would not be beyond me that certain teachers and certain parents would say, 'hey, make sure you record Mrs. Simpson's discussion today because she'll be talking about the consequences of this or that.'" 
Youngkin banned critical race theory and all "inherently divisive concepts" several hours after taking office earlier this month. 
Critical race theory, a graduate-level academic framework centered on systemic racism, was never part of Virginia's public-school curriculum, according to The Washington Post. 
Yet Republicans have increasingly used the term to push back against teaching about race in schools and to advocate for what they're calling more parental control in schools. 
Youngkin penned an op-ed in The Washington Post on Wednesday in which he argued parents should "decide what's best" for their children in schools.
"I think conservatives are opening a Pandora's box with this," Jordan said. "Yes, they want to have input into education and curriculum. But if you grant wide latitude to parents to engage in what teachers are teaching, you're also granting that latitude to liberal parents." 
The Virginia rule has also garnered widespread attention from those in opposition. Even singer-songwriter John Legend weighed in on Monday, urging Black parents to report "complaints about our history being silenced." 
Pranksters have already flooded the tip line with false complaints, mirroring the reaction to a tip line meant to help carry out a Texas law deputizing private citizens to sue anyone who aids or obtains an abortion after six weeks of pregnancy. 
The tip line is also part of a larger GOP strategy ahead of the 2022 midterms. "Parents Bill of Rights" legislation has been promised by Texas Gov. Greg Abbott, released by House Minority Leader Kevin McCarthy and signed into law by Florida Gov. Ron DeSantis. 
An EdWeek analysis found 36 states have taken steps to restrict teaching critical race theory or to limit discussing racism or sexism in classrooms since January 2021. Fourteen states have gone through with bans or restrictions. 
Teachers and parents have filed lawsuits against New Hampshire's ban on "divisive subjects," and experts expect lawsuits to be filed in Virginia as well as a result of the tip line. However, legal experts are skeptical that challenges to a curriculum change preventing race-based issues from being taught in schools would hold up in court. 
"If the Board of Education really went bonkers and came up with 'don't ever use the word slavery, try to pretend Black people don't exist,' yeah, there'd be some legitimate challenges to that," Preis said.
But if teachers are told to teach their students that the sins of slavery no longer exist in our society – or that systemic racism doesn't exist – Preis said teachers will have to "fall in line" and teach what they're given, and they may find that loss of discretion frustrating. 
"It makes their job feel less alive and that they're just a factory worker," he said. "You stand up in front of the room, you repeat a bunch of phrases that have been given to you. You ask those students to repeat those phrases back to you in a test and then you move on to the next set of students."
WASHINGTON — Community colleges have taken the biggest hit to enrollment over the course of the pandemic with more than 700,000 fewer students registering, according to new data released on Thursday from the National Student Clearinghouse.
"How do you build a community college for the future when you're feeling pinched and stretched?" said Susan Bickerstaff, senior research associate and program lead at the Community College Research Center.
Two-year colleges experienced a 3.4% drop in enrollment this fall, a less severe decline than the 10.1% drop in enrollment last fall. However, Bickerstaff called the drop in enrollment "concerning and disheartening" for both students and community colleges.
"Community colleges are already being asked to do the most with the least," Bickerstaff said.
The decrease in enrollment represents the largest two-year decline in 50 years for both community colleges and higher education institutions overall, according to Doug Shapiro, executive research director of the Student Clearinghouse.
Experts believe the fall in community college enrollment this year is primarily driven by an open job market, whereas health and safety concerns drove last year's drop.
"If you're thinking, 'Well, I need to feed my family, so I can either enroll in community college or take a job for 18 dollars an hour,' that's a tough tradeoff for someone who is food insecure or housing insecure," Bickerstaff said.
The short-term gain for prospective students who decide to enter the job market likely means a long-term loss for their economic prospects, as individuals with only high school diplomas make an average of $7000 less than associate's degree holders.
"You're giving up the potential for a higher-skilled job and higher earnings further down the road," Shapiro said.
The longer workers stay out of classrooms, the harder it is for them to return, he said.
"You start forgetting what you learned in high school, particularly in some of the technical courses," Shapiro said, adding: "It's harder to think about getting into the swing of those classrooms."
David Baime, senior vice president of government relations at the American Association of Community Colleges, said low enrollment will exacerbate the labor shortage and could make it difficult for the Biden administration to implement its trillion-dollar infrastructure bill.
"The infrastructure bill that was passed late last year is going to demand that thousands of Americans receive skills training in order to help fill the jobs that are going to be required to upgrade the nation's infrastructure, and community colleges have an essential, essential role in doing that," Baime said.
According to Baime, free community college could dramatically increase enrollment and help reduce equity in higher education. A disproportionate share of community college students are people of color or come from working-class families.
Biden's plan to offer free tuition to every community college fell through in October and there has been no policy movement on the issue since. Biden maintains it continues to be a top agenda item for his administration.
"My sense is free community college is not going to solve all of these problems. I think there are other things at play here," Bickerstaff said. "But there's no question that reducing barriers to affordability is definitely going to help some students."
States have increasingly begun adopting or considering their own tuition-free community college programs.
WASHINGTON — The Biden administration is pushing to fund universal preschool nationwide in the Build Back Better bill, but the program's success will hinge on whether states agree to implement it.
Advocates say the program, touted as universal pre-K because it requires that families pay nothing out of pocket, could substantially improve the quality and availability of preschool for 3 and 4-year-olds. But a combination of potentially high costs to states, inadequate pre-K infrastructure and pushback from some religious groups means the legislation could fall short of its intended effect.
As written in the House-passed social spending package, the six-year program would provide grants to states that submit a plan outlining how they will comply with the program's requirements like enrolling marginalized students in newly created seats and raising teacher salaries to the level of their elementary counterparts.
The program allocates $18 billion to states over the first three years, but experts say that is unlikely to cover all the costs that states would incur if they participated. It then provides reimbursements based on a percentage of state preschool service costs – 95% in year four, 80% in year five and 64% in year six.
"I think some (states) will look at it because they've got an architecture in their state that this might work with," said Sen. Richard Burr, R-N.C. "But I think when they look at the cost share that ultimately they will be responsible for, I think there are few legislatures, whether Democrat or Republican, that are going to go out and do it."
One of the main concerns for state legislatures, according to Burr and experts from both parties, is that the federal cost-sharing sunsets after six years, leaving states to choose between scaling back preschool options or paying entirely out of pocket to maintain capacity.
"Nobody's responsible after [federal funds] cut off, but you're going to have a hard time getting the governor to eliminate the program," Burr said.
Multiple experts say Democrats are betting that future Congresses will extend the federal cost-sharing. To get enough votes to pass Build Back Better in the House, the party scrapped the original version of the program, which covered 100 percent of state costs during the first three years and continued the program for a seventh year.
Matt Bruenig, founder of the left-leaning think tank People's Policy Project, said more states would participate if the federal government covered the full costs in perpetuity.
"That's always going to help because Republican governors, they don't want to raise taxes," Bruenig said. "That's the easiest thing you can do, although it does cost money on the budget."
State legislatures may have concerns other than cost. Frederick Hess, director of education policy studies for the conservative American Enterprise Institute, said the provisions would do long-term harm to faith-based child care providers and quickly increase the cost of preschool through the mandatory increase in teacher salaries.
"When you're trying to write rules that are going to speak to millions of children across 50 states, you wind up tending to write relatively blunt rules, and that makes it all too possible to deliver unintended, negative consequences," Hess said.
The possibility of leaving out faith-based providers stems from nondiscrimination clauses attached to the federal dollars, which would prohibit schools from accepting only children of one religion.
A statement from the Education and Labor Committee's top Republican, Rep. Virginia Foxx of North Carolina, criticized the law for "adding significant burdens on state and local governments and pushing out private and faith-based providers."
Another hurdle to the success of the program's implementation is scale. Even in states that do choose to participate, meeting the requirements of universal, high-quality preschool will take time.
Although 44 states and the District of Columbia have pre-K programs, only 6% of 3-year-olds and 34% of 4-year-olds were enrolled during the last academic year, according to the First Five Years Fund, an early child care and education federal advocacy group.
The National Institute of Early Education Research estimates that only four states — Oklahoma, West Virginia, North Carolina and New Jersey — and D.C. "currently fund their programs at a level that could support a full-day, high-quality program paying teacher salaries comparable to K–12."
Steve Barnett, head of the National Institute of Early Education Research (NIEER), estimated that at the current pace, "we would not have universal pre-K for 3 and 4-year-olds before the next century."
The funding for universal pre-K and other provisions in the Build Back Better bill will likely change before it is voted on in the Senate, experts said. This reality is why state spokespeople from Georgia and Oklahoma said they could not yet say whether they plan to participate in the program.
A spokeswoman for the West Virginia Department of Education said the state "would likely participate" in the federal program, especially to increase capacity for its 3-year-olds. Only 6% of children that age attend state preschool, compared to 68% of 4-year-olds, according to 2020 data from NIEER.
However, she acknowledged that the increase in state spending associated with participation in the programs would be under the purview of the state legislature. A spokesperson for the West Virginia House of Delegates said it would be "premature" for the legislature to discuss the extent of participation in the plan.
Although many experts brought up partisan disagreements between state and federal lawmakers over issues such as the 2010 Medicaid expansion or the coronavirus federal unemployment benefits, advocates pointed to the bipartisan nature of state preschool programs as a hopeful sign.
"I think it will be less partisan, but I think there's still some ideological component to it," Barnett said.
ARLINGTON, Va. — Students usually worry about schoolwork and tests, but the looming threat of climate change adds additional stress to children's futures.
"We need to educate, we need to step up and we need to really ensure that our planet is protected and we're able to function in a sustainable and environmentally-friendly society," student leader Thomas Brulay said.
With education being one of the largest public sectors in the United States, coalitions like Aspen Institute's K-12 Climate Action Plan and Generation180 partner with schools to help them reach sustainability goals and net-zero energy.
"It's really thinking about the school districts developing these local climate action plans and then how state and the federal government can really help support that implementation," Laura Schifter, a K-12 Climate Action Plan senior fellow, said.
Schools in the U.S. occupy about 2 million acres of land and teach around 50 million students, according to Schifter. Generation180 Program Director Tish Tablan also said that schools emit carbon dioxide levels similar to that of 18 coal power plants and that switching to solar would reduce schools' carbon footprint.
"In 29 states plus DC, you can go solar with no upfront costs, so the barrier of upfront costs can be removed for many schools around the country, and that really levels the playing field, so that solar is not a technology just for wealthy districts," Tablan said.
Stockton Unified School District in California championed green advocacy work by its quick production of electric school buses. Energy Education Specialist Gilbert Rosas said their bus fleet acts as a model for other school districts and opens the students' eyes to environmentally-friendly careers.
"Not only do I understand the demographic of Stockton Unified, but I look like the demographic," Rosas said. "I think it's important for kids to realize that we have cool green career path choices, and they have the ability to be anything they want to be."
Discovery Elementary School in Arlington, Virginia is one of the many schools that are being catalysts for educating environmental activists. As soon as students enter primary school, they work on year-long mastery projects to help their school become greener.
"All of the projects that the students come up with are amazing. The way they get excited about growing lettuce, that I swear they won't eat until they're a part of the process, and how proud they are to have taken part in that is just really inspiring," Principal Erin Russo said.
From primary school to high school, students like Holly Thorpe and Thomas Brulay, join and form organizations to put what they learn into action. Thorpe and Brulay lead environmental efforts in Green Champions, a student-run club in Florida's Miami-Dade County School District. These groups help kids realize their impact on the planet.
"We're running out of time, and the climate crisis keeps getting worse and worse, and if we don't step up and do something about it, then it's going to be irreversible effects to the environment," Brulay said.
---
Published in conjunction with