Latest in Environment News
Get up-to-date environment news from our reporters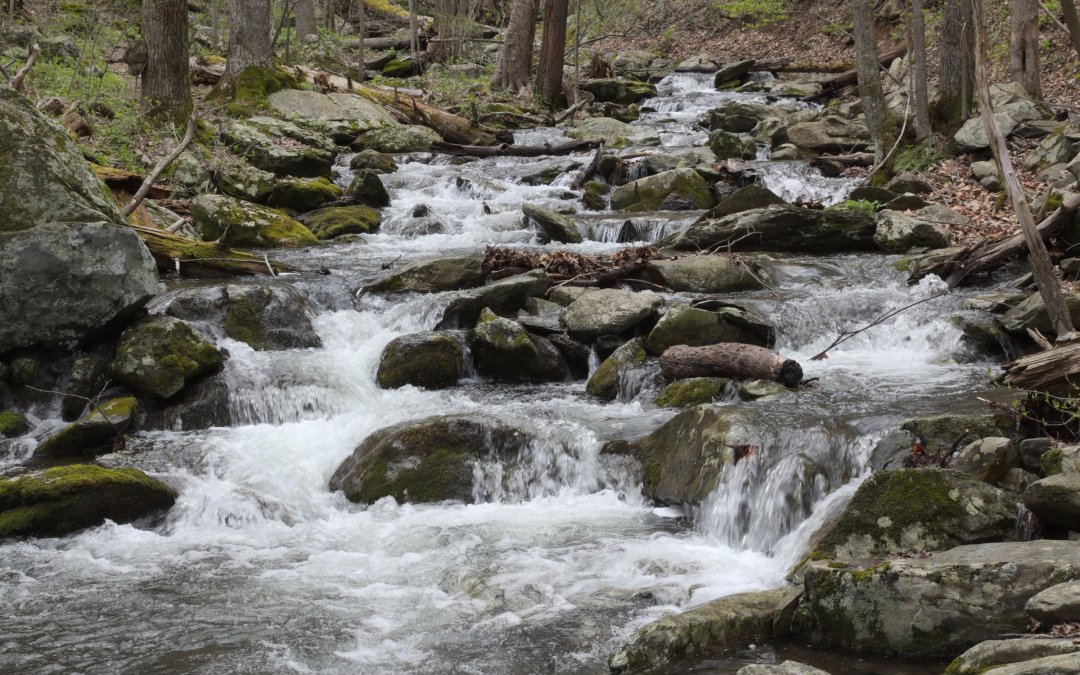 The Great American Outdoors Act funds up to $1.9 billion a year for up to five years to provide maintenance and upgrade infrastructure in national parks, forests, wildlife refuges, recreation areas and American Indian schools.
read more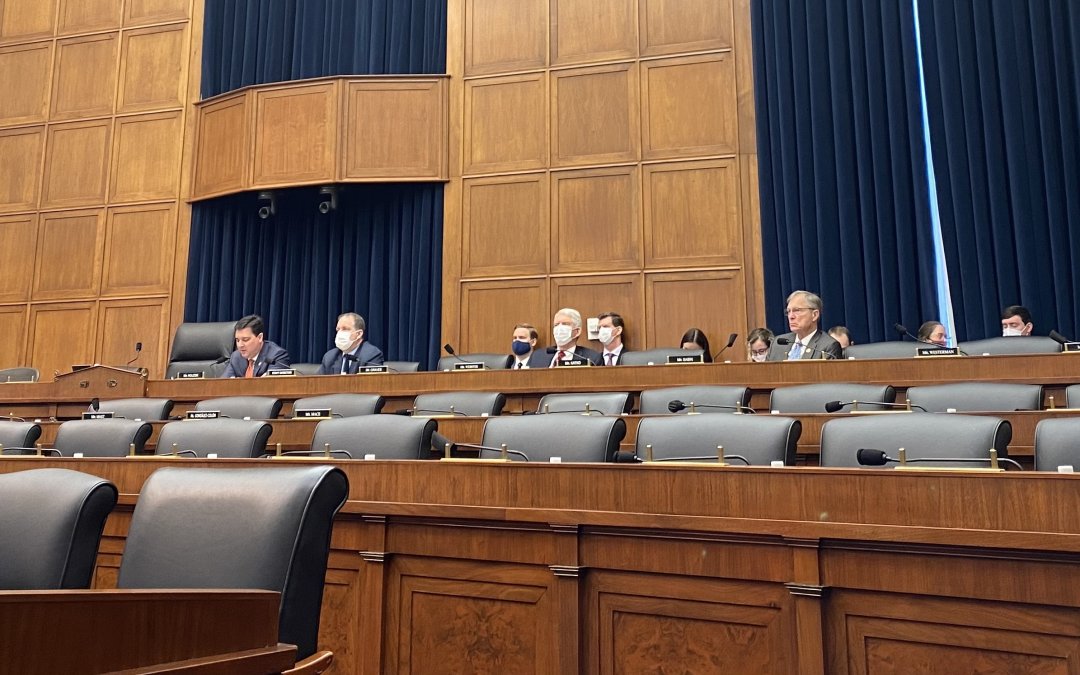 Advocates called for renewed funding for American waterways, ports and ecosystems and continued work with the U.S. Army Corps of Engineers under the Water Resources Development Act during a House hearing.
read more
WASHINGTON — The Federal Emergency Management Agency's flood insurance program is at risk of financial insolvency due to outdated flood risk mapping and an unsustainable business model, putting communities around the country that experience flooding at risk of damages and reduced home values, federal investigators say.
The National Flood Insurance Program, a federal program managed by FEMA that provides participating communities with federally funded flood insurance, is over $20.5 billion in debt, according to the Congressional Research Service — a financial status that has landed the program on the Government Accountability Office's High Risk List.
Congress established NFIP because private insurance companies generally don't cover floods, which are costly, said Chris Currie, director of homeland security and justice at the GAO. Currently, FEMA requires members of communities at high risk of flooding to pay premiums, but the rates have never accurately reflected flood risks since it began in 1968, and the program has not been able to cover the costs of the claims it has to insure, Currie said.
In October, FEMA implemented a new flood insurance rate system that increased premiums for new policy holders in an effort to better reflect hazards. While this is intended to increase revenues for the program, the higher rates are unaffordable to lower-income people, who become more likely to drop their policies, said Alicia Cackley, director of financial markets and community investment at the GAO. Cackley said the GAO recommends Congress appropriate more money for those who cannot afford the higher premiums.
Homeowners in areas that experience frequent flooding, especially those who live in an area with outdated or inaccurate flood maps, risk seeing their property value decrease and flood insurance rates increase, which can drive people out of their homes and leave the federal government to cover the costs, Cackley said. While FEMA is taking steps to address the financial problems, she said there's still much at risk.
"It is a program in trouble," she said. "Unless something changes, it's not sustainable. It's just going to continue to be a drain on the budget."
Flooding is the most common and costly disaster in the United States. The average cost per flood event is around $4.6 billion and because of climate change, more severe weather events are increasing the frequency and intensity of flooding, according to Adam Smith, a lead scientist for the National Oceanic and Atmospheric Administration's National Center for Environmental Information. The U.S. experienced more billion-dollar flood events in the last decade than it did during the three previous decades combined, Smith said.
"Both inland and coastal flooding events can be quite costly at destroying homes, businesses, and many forms of infrastructure while also disrupting commerce across many industries," Smith said.
Throughout the last five years, the GAO has released several reports detailing the problems with NFIP. In an October study, the agency reported that FEMA's flood maps — which identify areas at high risk of flooding and inform which communities FEMA will require or recommend buy flood insurance — are outdated and do not reflect current increased flood hazards like heavy rainfall from climate-related weather events.
There is no consistent or definitive timetable for when FEMA will update a community's flood maps, according to CRS, leaving some communities across the country with maps that have not been revised for decades.
More than half of the country remains unmapped for flood hazards and around 15% of the communities that participate in NFIP have maps over 15 years old — many have maps over 30 years old, according to Jerry Hancock, stormwater and floodplain programs coordinator for the city of Ann Arbor, Michigan. Because flood mapping is funded through the financially distressed NFIP, FEMA doesn't have the money to update maps quickly enough for communities to best defend themselves against severe storms, Hancock said.
Until recent years, the flood maps of Mohave County, Arizona, an NFIP participant that FEMA has designated to be at a relatively high risk of riverine flooding, had not been updated since the 1980s, according to Kat Fish, the county's floodplain programs manager. Fish said the county has been able to update its maps through FEMA's Cooperating Technical Partners program, through which the county received grants to study flood conditions in the area. Those conditions look a lot different now than four decades ago, Fish said.
Flood maps shape community planning and flood-mitigation efforts, Hancock said, by influencing the design and location of critical infrastructure like hospitals, transportation systems and storm drains. Local governments also use this information to create and update building codes, which can dictate the plots on which buildings can be built and how elevated a structure must be.
FEMA's flood maps are a snapshot of the risk at the time the map becomes effective, according to a FEMA spokesperson. The agency includes sea level rise that has already happened in a community, for example, but it does not include how the sea level might rise in the future, the spokesperson said. If a community wants its flood map to show future conditions based on projected-land use, it must give FEMA information about land-use changes.
While developing and updating flood maps is time-consuming and costly, the agency is developing a new insurance pricing program designed to adapt to climate change, the spokesperson said. But if FEMA's maps don't accurately portray a community's risk of flooding, Hancock said, the damages — which ultimately have to be covered by the federal government — will be more costly.
"Rules and regulations haven't prevented people from building in harm's way so there are more structures that can get damaged," he said.
Currie from the GAO said the agency has urged Congress to dedicate more money to flood mitigation projects, including constructing levees and elevating homes, which would reduce the damages.
"The problem is, if you wait until after a disaster, then you really don't have a choice in how much (money) you allocate because you've got to clean up the disaster," Currie said. "It's beforehand when you can help mitigate it and make it less worse the next time it floods."
WASHINGTON — Every morning, more than 20 million American children catch a school bus. Soon, many will be boarding electric buses, part of a $5 billion federal investment in clean school buses in the Biden administration's infrastructure bill.
The bill, which President Joe Biden signed into law Nov. 15, earmarks $2.5 billion of the landmark $5 billion for clean school buses for electric school buses specifically. This money could bring electric school bus technology to the most polluted communities, whose residents are disproportionately living on low incomes and people of color, advocates say.
Around 95% of school buses in the U.S. run on diesel, which pollutes residential areas and can increase risks of bronchitis, asthma and pneumonia for young children, according to the Journal of Health Economics.
Orville Thomas, a lobbyist for electric school bus manufacturer Lion Electric, said electric school buses look the same as diesel buses, but release significantly less greenhouse gases. Electric school buses also ride smoother and quieter, Thomas said.
Until now, the greatest barrier for schools to buy electric buses has been the price tag. Biden's investments could change that, Thomas said, because school districts will have access to federal funds, and manufacturers will be able to ramp up production and research new technologies.
Thomas predicts electric school buses will be the same price as diesel school buses in the next five to 10 years.
Athena Motavvef, legislative director at Earthjustice, an advocacy group fighting climate change, said she has fought for electric school bus funding because she had asthma growing up, which can be complicated by diesel pollution.
"You would expect a vehicle that takes you to school would protect you from those sorts of things," Motavvef said.
Black Americans are 40% more likely to have asthma than white Americans, and Hispanic Americans are twice as likely to visit the emergency department for asthma compared to non-Hispanic whites, according to the Department of Health and Human Services.
Motavvef said that demand for electric school buses largely comes from wealthy white school districts, but the federal government needs to ensure the communities most impacted by diesel pollution, which tend to be Black, brown and low-income communities in urban cores, get their share of the money.
To ensure the money reaches communities that need it most, Gilbert Rosas, energy education specialist at the Stockton Unified School District in California, said the federal government needs to partner with school districts that have experience in school bus electrification.
"Time is money," Rosas said. "And the government, in my opinion, the longer they touch it, the more they waste it. We need to get in, get out and get it done."
Gilbert said government officials and activists in other districts should turn to Stockton United — a majority-Latino school district where 78.8% of students qualify for free and reduced lunch — as a roadmap for electrifying fleets across the country.
With a $5 million grant from the state of California, Stockton Unified bought four buses and 24 chargers, which were out on roads in less than a year. Rosas has continued to electrify the fleet: The district now has 11 electric school buses and is on track to convert a third of its fleet in three years.
He said he has brought in $16.8 million in electric school bus funding through grants and other incentives programs.
But, Rosas said, the journey wasn't all smooth sailing. The district had issues with DC chargers and had to return the original chargers they ordered. Another hurdle was learning how to work with utility companies, which he said have complicated bureaucratic processes that set his timeline back by 6 months.
But Rosas pushed through, he said, because the work is all for the kids.
"These are kids in lower income places," Rosas said, "and they don't get a chance to see new things, let alone new things that help their health…I'm fighting for these kids to know all about what they can achieve."
Alongside the new electric school buses, Rosas has expanded curriculum and community outreach efforts, including an "Energy Patrol" video with elementary school students explaining ways the district can combat climate change, and an apprenticeship program with San Joaquin Delta College to put high school graduates in green engineering jobs.
"I want to leave this story as our legacy," Rosas said, "and I want our kids to take up the baton of green career paths."
WASHINGTON — Despite state and federal drilling bans along most of Florida's western shoreline, the state's coastal communities are still at risk from oil spills because of inadequate enforcement of drilling elsewhere in the Gulf of Mexico, according to environmental researchers and federal investigators.
The federal government doesn't enforce essential monitoring and decommissioning standards on the offshore drilling industry, making it hard to detect and track leaks in oil and gas pipelines, according to an April report by the Government Accountability Office.
Two bills awaiting a U.S. House vote would strengthen offshore drilling regulations and impose annual fees on pipeline owners.
One of the bills would impose stricter pipeline oversight and require pipeline owners to pay an annual fee to raise revenue for oil spill cleanup efforts. Another would require drilling operators to report any equipment failures to the Interior Department rather than the Transportation Department, which has little to do with drilling issues; the reports also would be made public.
The legislation aims to discourage continued investment in fossil fuels by making it more expensive for pipeline owners to operate, said Democratic U.S. Rep. Kathy Castor of Tampa.
"Anything that actually requires them to own up to the true costs of their dirty operations is important," Castor said.
The legislation would not directly affect federal waters off Florida's gulf coast because, 15 years ago, Congress banned the leasing of federal waters in the gulf's eastern region through next year. Last year, President Donald Trump extended that ban until 2032 through an executive order.
Florida voters in 2018 permanently banned oil drilling in state waters, which extend 9 miles from the state's shoreline in the gulf.
Republican U.S. Rep. Daniel Webster of Clermont, a member of the House Natural Resources Committee, opposes oil drilling off Florida's gulf coast. But he voted against sending the bills to the House floor because they won't directly affect Florida due to the current moratorium, spokesperson Jaryn Emhof said in an email.
Environmental advocates say the state still must be protected against oil spills caused by drilling in other regions of the Gulf of Mexico.
"When there's an oil spill off of Louisiana, that oil is still going to end up on Florida beaches," said Valerie Cleland, a spokesperson for the Natural Resources Defense Council, an environmental nonprofit. "Oil doesn't care what state you're a part of."
After the Deepwater Horizon oil spill in 2010, which released millions of barrels of oil into the gulf, tourism in coastal communities plummeted, said Robin Miller, president of the Tampa Bay Beaches Chamber of Commerce.
Miller said the oil spill caused the largest number of business closures she's seen in her 15 years with the organization.
Republican U.S. Rep. Vern Buchanan of Sarasota co-sponsored the bill that would strengthen the requirement for drilling operators to report equipment failures, his office said in an email. He supports a permanent drilling moratorium to protect Florida's coastal communities, which depend on a clean and healthy ocean, his office said.
Steve Murawski, a professor at the University of South Florida, said the federal government has done little to investigate how offshore drilling is degrading Florida's coastal ecosystem.
"For the magnitude of this industry and its potential for environmental catastrophe, which we've seen, the current level of (government) accountability is not up to the job," said Murawski, who studies population dynamics and marine ecosystem analysis within the College of Marine Science.
Florida legislators from both parties have been attempting to pass a permanent ban on offshore drilling in the eastern gulf so that the state is protected regardless of who is in the White House, Castor said. These bills are another attempt to protect the state's environmental resources and combat climate change, she added, but pushback from oil and gas companies has made it hard to pass federal legislation.
Justin Williams, vice president of communications at the National Ocean Industries Association — which advocates for the offshore oil and gas industries — said the proposed bills would interrupt current safety operations at drilling sites by imposing burdensome regulations that don't consider the structural, geological and other differences between different locations. Reporting requirements would rush investigations into equipment failures, Williams said.
The legislation is "duplicative" of existing frameworks and creates "redundant regulation complexity," a spokesperson for the American Petroleum Institute said in an email.
Without regulations, though, Miller of the Tampa Bay Beaches Chamber of Commerce said, area residents and businesses are at risk of an oil spill.
"If we don't continue to advocate that this is not good for the environment, marine life and then the potential impacts of catastrophe on businesses, we will slowly keep losing sight of what Deepwater did," Miller said. "That horrific situation has not stopped just because we don't see fire and oil oozing out right now."
---
Published in conjunction with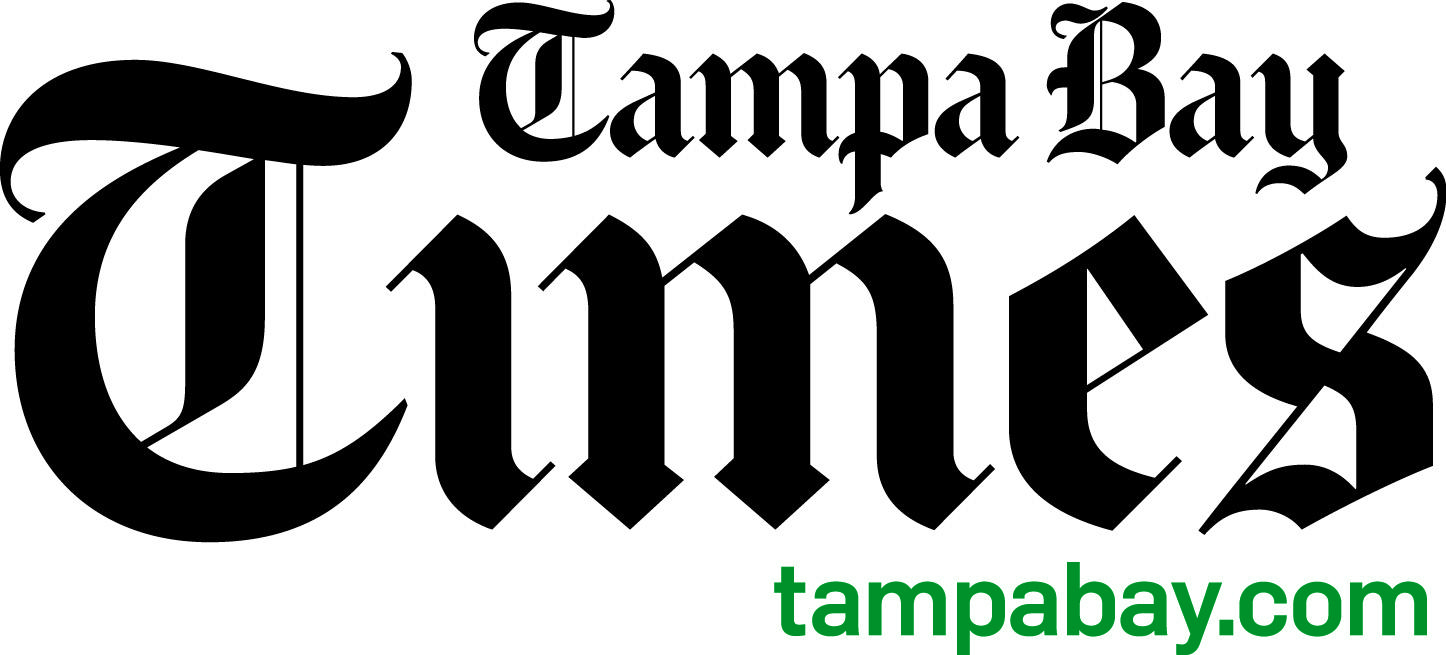 WASHINGTON — The Biden administration should spend more money for research on pipeline leaks because a majority have gone undetected due to outdated data collection technology, leaving people unaware whether hazardous substances may be endangering their health, pipeline safety experts said Tuesday.
At a forum on pipeline safety research and development hosted by the Pipeline and Hazardous Materials Safety Administration of the Department of Transportation, the chief scientist at the Environmental Defense Fund, Steven Hamburg, said pipelines emit greenhouse gases, including carbon dioxide, methane and hydrogen gas through drilling, processing, transmission, storage and distribution operations, but there isn't sufficient data tracking the quantity of these emissions. Because of that, it is hard to determine which changes pipeline operators need to implement to improve safety and reduce environmental impact.
Last year, the DOT reported that there are over 2.6 million miles of gas pipelines, which transport hydrogen, propane, natural and other types of gases, across the U.S. More than 229,500 miles of hazardous liquid pipelines across the country move carbon dioxide, crude oil and biofuels like ethanol and biodiesel.
The installation of pipelines has been a source of controversy for at least a decade. A decade-long battle over the Keystone XL oil pipeline, which would have spanned around 1,200 miles from Canada to Nebraska, ended this year when the developer terminated the project. Environmental and Indigenous activists protested for years against the Line 3 pipeline, which began carrying oil from Canada to northern Minnesota in October.
Over the past 20 years, there have been 695 pipeline incidents, causing over 1,140 injuries and 256 deaths, according to PHMSA. The new bipartisan infrastructure law will provide PHMSA with $195 million a year over the next five years for pipeline repairs and rehabilitation; it does not include new spending to improve data collection.
Massoud Tahamtani, deputy associate administrator for policy and programs at PHMSA, said the agency, which records pipeline mileage, performance and incidents, only receives methane data from pipeline operators when it is paired with a pipeline accident report. Andy Miller, associate director for climate at the Environmental Protection Agency, said in the virtual forum's chat function that the EPA, whose emission data are mainly based on information provided by the states, faces the same challenges of insufficient data.
Hamburg said more federal spending on technological improvements in data collections would allow experts to better understand which pipeline materials corrode the quickest, how much gas is emitted into the atmosphere, where leaks are occurring and more.
"We're not going to understand these systems unless we really expand the data that we have," Hamburg said. "We've got to create a much more robust data system and then we can answer these questions far more effectively."
Bill Caram, executive director of the Pipeline Safety Trust, which advocates for pipeline safety standards and environmental protection, said extreme climate change-related weather events, including floods, landslides and permafrost, make it more difficult to transport these substances safely through pipelines.
"Climate destabilization is one of the greatest risks posed to public safety by pipelines," Caram said. "It is getting harder and harder to separate climate issues from safety issues as climate change threatens the integrity of pipeline infrastructure."
WASHINGTON — Environmental experts recommended Tuesday that the Environmental Protection Agency allocate more resources on studying the health and environmental impacts of PFAS chemicals and prioritize getting information from affected communities in its research on the substances.
Last month, the EPA released a plan to address PFAS contamination, which includes steps to fund research on the chemicals, restrict their presence in the environment and accelerate clean-up efforts. The agency's Office of Research and Development is developing research strategies to detect and measure PFAS in the environment, according to the EPA's plan, but members of the Board of Scientific Counselors federal advisory committee said Tuesday it needs to expand its studies.
These "forever chemicals" do not break down in the environment and have been used in many products since the 1940s, including nonstick pans, water resistant coats, food packaging and firefighting foam. According to the Centers for Disease Control and Prevention, the chemicals have found their way into the bloodstream of 97 percent of Americans due to their widespread use and durability.
Human exposure to the chemicals has been linked to cancer, increased cholesterol levels and other adverse health effects. Despite this, they are not considered hazardous substances by the federal government and continue to be used in consumer and industrial products.
There is no federal standard for PFAS toxicity levels in the air and water because of lack of research on the chemicals, according to the EPA.
Radhika Fox, assistant administrator of the EPA's Office of Water, said at a House committee hearing last month that the agency intends to propose a national water drinking standard by next fall and designate certain PFAS as hazardous substances by summer 2023.
James Stevens, member of the Board of Scientific Counselors executive committee, said at a BOSC committee meeting Tuesday that the agency needs to ensure its approach prioritizes how exposure to the chemicals impacts the everyday lives of people across the country. Stevens said looking at "real-world" exposure data can inform the agency on what compounds are most affecting people, especially residents of communities that have been disproportionately hurt by PFAS chemicals and other environmental harms.
Human impact data will help states, tribes and local communities to create regulatory policies on the chemicals and methods to protect public health, Stevens said.
Collecting that data comes in part from talking to the communities exposed to PFAS, said Monica Schoch-Spana, member of the BOSC Homeland Security subcommittee. She said the agency needs to do a better job of supporting its scientists and regional offices in their community engagement efforts and create a framework in which communities can share their experiences and findings.
"The importance of both gaining from the benefits of local knowledge and also gaining benefits of having community trust and faith in the research that is transpiring was a critically important thing for the PFAS research enterprise," Schoch-Spana said.
The committee came to a consensus that the EPA also needs to put more focus in its research on the environmental impacts of PFAS, which have contaminated water sources, soil and air across the country.
There were few mentions of ecotoxicology, which is the study of the adverse effects of chemicals on the environment, in the documents the EPA presented to the committee, according to Lucinda Johnson, vice chair of the Board of Scientific Counselors executive committee. The research has failed to focus on ecosystem-level impacts, Johnson said.
The committee will present its recommendations to the EPA next month.
Finding ways to regulate the sources of PFAS can be difficult because of pushback from the industries that use the chemicals, said Michael Kleinman, member of the BOSC Air Climate and Energy subcommittee. Banning the use of the chemicals altogether may not be helpful, he said.
"While these chemicals are extremely useful, there should be a set of best practices to mitigate any contamination after use," Kleinman said. "So not saying you have to not use them, but have practices in place to prevent environmental contamination after use."
WASHINGTON – Top federal disaster and weather officials called on Congress last week to invest in natural hazard-resilient infrastructure and data collection to reduce the deaths and financial losses caused by the increasing number and intensity of windstorms such as tornadoes, hurricanes and winter storms.
On Monday, President Joe Biden signed the $1 trillion infrastructure bill into law, which allocates $47 billion to prepare communities for worsening natural disasters including floods, hurricanes and other storms. The Act also provides the Federal Emergency Management Agency with $3.5 billion in flood mitigation assistance grants over the next five years, along with $1 billion for the Building Resilient Infrastructure and Communities program, which funds hazard mitigation projects in communities across the country to create pre-disaster plans and invest in infrastructure that can withstand the effects of climate change such as high winds and flooding. Such infrastructure can include roads made of durable materials, updated drainage systems and buried powerlines.
Research from the Intergovernmental Panel on Climate Change has shown that climate change is impacting storm activity and causing more frequent and intense natural disasters. Scientists have linked human-induced climate change with higher hurricane intensity due to warmer oceans, as well as more frequent and intense extreme wind events, according to National Oceanic and Atmospheric Administration. Scientists have not yet linked climate change to tornadoes, but have recorded an increase in tornado variability since the 1970s, according to a 2014 report published in the Science Magazine.
According to the National Oceanic and Atmospheric Administration, windstorms and their related flooding have caused $1 trillion in economic losses and over 8,000 fatalities over the last 40 years. Last year, windstorms caused over $78 billion in losses and resulted in over 170 deaths compared with around $15 billion in losses and 40 deaths in 2010, according to data collected by NOAA.
Michael Grimm, assistant administrator for risk management at FEMA, said that while the risk of extreme windstorms varies across the country, recent storms such as Hurricane Maria in Puerto Rico in 2017 and the 2011 tornado in Joplin, Mo. show the need for investment in mitigation measures as climate change will likely worsen the impacts of storms.
"Mitigation projects (are) particularly important for underserved communities that are most vulnerable to the impacts of climate change," Grimm said.
In 2004, Congress established the National Windstorm Impact Reduction Program, which was created to improve agencies' understanding of windstorms and the quality of windstorm impact assessments as well as reduce the damage from the storms. The National Institute of Standards and Technology, which leads the program, the Federal Emergency Management Agency, the NOAA and the National Science Foundation collaborate on research, promoting windstorm mitigation measures and improving building codes.
Scott Weaver, director of NWIRP, said windstorms affect the whole country and are the most costly natural hazards. To reduce future windstorm risks, Weaver told the House Science, Space and Technology committee's Research and Technology subcommittee, the federal government needs to invest in climate-resilient infrastructure and help communities create and enforce windstorm-resilient building codes.
Every $1 invested in resilient building codes creates an $11 return on investment, according to Grimm, who said adopting new building codes through 2040 would save $132 billion in property losses, but only around one-third of the country has adopted the latest codes.
Building codes can require such things as the use of weather-resistant materials, anchored building foundations, windows fitted with shutters and walls designed to withstand high winds, according to the Federal Alliance for Safe Homes. Maryland, Massachusetts, North Carolina and Rhode Island all have wind design requirements, according to a 2020 FEMA report.
"These codes help protect people both physically and financially by reducing damages to buildings and minimizing disruptions to daily life," Grimm said. "(They) are a low-cost, high-impact solution that can help break the cycles of natural disaster damage and reconstruction."
Building codes are shaped by data collected among FEMA, NIST, NOAA and NSF, but there are gaps in data on windstorms, Weaver said. During a landfalling hurricane, for example, Weaver said the agencies often do not have sufficient observations on wind and rain to precisely understand what happens to buildings as the hurricane hits.
While there are some university-led efforts to deploy observational equipment before a storm hits, Weaver said, the processes are not standardized and are conducted by "a coalition of the willing."
Greater federal investment in research would improve scientists' ability to predict windstorms before they hit, said Linda Blevins, deputy assistant director of the NSF.
Blevins said agencies' data is also used to inform risk assessments conducted by insurance agencies.
Committee Chairwoman Rep. Haley Stevens, D-Mich., attended the online hearing from City Hall in Farmington, Mich., where severe windstorms in July cost the city millions of dollars in damages. Stevenson said that while improvements have been made in terms of hazard preparedness and damage reduction, policymakers need to push for greater investments in windstorm resilience measures.
"No state in our nation is untouched by the damaging physical and emotional impacts of windstorms and associated flooding," Stevens said. "The challenges in preparing for and mitigating severe windstorms are far too broad for any one agency to handle on their own."
WASHINGTON — Tribal leaders and experts called on lawmakers Thursday to invest much more money in tribal climate resilience efforts and elevate Indigenous knowledge in climate change decision-making.
Indigenous people across the country have lost nearly 99% of their historical lands through forcible displacement, which has left them in areas that are more vulnerable to climate change, according to a 2021 study published in the journal Science.
While tribal nations have long been stewards of their land, the climate crisis has forced them to develop new strategies for land and environmental protection based on their traditional knowledge and practices, Fawn Sharp, vice president of the Quinault Indian Nation and president of the National Congress of American Indians, told the House Select Committee on the Climate Crisis.
Tribes need significantly more funding to protect their communities from droughts, floods, fires and more, Sharp said.
"We are chronically underfunded. Without the added support of addressing climate change," Sharp said, "we would see our lands, our resources, our territories, even our traditional foods and plants disappear and they're already disappearing. It would prove to be devastating for Indian country."
Without sufficient federal funding for climate resilience and mitigation projects like solar rooftops and methane capture initiatives, Sharp said tribes don't have the resources to understand the scope of the climate crisis on their lands. She also urged lawmakers to establish with Indigenous people a federal relocation framework to provide support to communities forced to move because of the effects of climate change, such as rising water levels and drought.
Allocating more resources to support small-scale projects would create jobs for Indigenous people and tap into the abundance of natural resources on their lands, Sharp said.
Most important, though, is that the federal government provide Native American communities with direct, long-term funding for climate change adaptation while giving tribes sovereignty over program development, said Casey Thornbrugh of the Mashpee Wampanoag Tribe and climate change program manager at the United South and Eastern Tribes Inc.
Thornbrugh said tribal leaders need the authority to help shape national climate policy and incorporate Native American knowledge and practices into the decision-making process.
"Tribal nations must be afforded the dignity and the means to move to preserve the wellbeing of our nations, as well as our rights to our ancestral places which must be maintained, even if these places become submerged," Thornbrugh said.
In 2010, the National Renewable Energy Laboratory reported that Indian Country, which makes up 5% of land area in the U.S., contains 10% of all energy resources in the country. NREL data shows that many tribal lands are in areas with abundant renewable energy resources, including wind, solar power and biomass.
Pilar Thomas, former deputy director for the Office of Indian Energy Policy and Programs at the Department of Energy, said Indian Country has an outsized amount of clean energy resources that can be used in climate resilience efforts. Effectively using them will require federal investment in tribal climate projects and relevant technology, she said.
Acquiring funds is a challenge for many Native American communities, Thomas said, because the process is too complex. She said there are around 75 federal renewable energy programs across nine agencies that tribes can apply for, which can cause confusion.
Thomas said aligning federal programs and consolidating funding sources for climate resiliency projects would help more tribal nations to implement these initiatives within their communities.
"The big opportunity for the administration, as with any administration, is, how do we better coordinate amongst ourselves?" Thomas said. "Part of that really should start with asking the tribes who are trying to develop projects: what do you need from us, and what can we do from the federal government perspective to support that effort?"
---
Published in conjunction with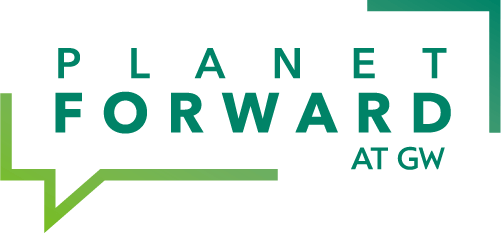 WASHINGTON – Tribal leaders Tuesday applauded President Joe Biden's efforts to integrate indigenous knowledge into the administration's climate change efforts during a virtual White House Tribal Nations Summit.
Biden kicked off the two-day summit Monday, an annual event started by President Barack Obama but suspended during President Donald Trump's term in the White House. He issued five initiatives to protect American Indians, including a memo that aims to use indigenous environmental knowledge as a central facet of the nation's strategy to fight climate change. Biden also signed the Infrastructure Investment and Jobs Act Monday, with more than $13 billion in direct investments to Indian Country.
Stephen Roe Lewis, Governor of the Gila River Indian Community, said Biden's recognition of the importance of tribal voices in climate change discussions is groundbreaking.
"This is such a strong shift from the past that I simply want to acknowledge and express our deep appreciation," Lewis said.
Lewis said the Gila River Indian Community's restoration of the Gila River is an example of how an indigenous practice can improve national environmental crisis responses. Wanting to heal their river and restore their land, Indian Gila River community members worked with contractors to develop Managed Aquifer Recharge facilities, which can store and release large amounts of water while reducing vulnerability to climate change and restoring groundwater balance, according to a UNESCO report.
The MAR facilities quickly became a crucial water supply innovation: In an agreement with the Arizona Water Bank, the Gila River Indian Community rerouted some of their resources to Lake Mead in Nevada and Arizona, helping raise its water levels over 8 feet, Lewis said.
Environmental Quality Council chair Brenda Mallory said government agencies will learn from tribal knowledge by engaging tribes directly rather than using their successful practices without discussion.
"This is knowledge tribes own," Mallory said, "Knowledge holders will control access to this knowledge, and we start this effort with that in mind."
Melanie Bahnke, president of Kawerak Inc., an organization that assists Alaskan Native people, said Biden's financial investments in Indian County will help with unique challenges faced by tribal nations in dealing with climate change, including higher susceptibility to wildfires, flooding, global warming and food insecurity.
"We are a part of the ecosystem," Bahnke said. "We're not just users of it. We feel the changes to our environment before scientists can even detect it."
WASHINGTON —The House Oversight and Reform Committee will issue subpoenas to ExxonMobil, BP America, Chevron, Shell and the American Petroleum Institute to obtain key internal documents that the companies have not provided, Chairwoman Rep. Carolyn Maloney announced Thursday.
In her closing remarks at Thursday's hearing to interrogate big oil companies on their alleged climate disinformation campaign, she said she has tried repeatedly to get the documents, but the committee received only public documents available on the companies' websites.
"I have tried very hard to obtain this information voluntarily. But the oil companies have employed the same tactics they've used for decades on climate policy: delay and obstruction. Well, that ends today," Maloney said.
In a letter to the companies sent before the hearing, Maloney and Rep. Ro Khanna, D-Calif., head of the committee's environment subcommittee, accused them and allies of spending $1 billion between 2015 and 2018 to cast doubt on the climate dangers of fossil fuels to avert serious environmental actions.
"We are deeply concerned that the fossil fuel industry has reaped massive profits for decades while contributing to climate change that is devastating American communities, costing taxpayers billions of dollars and ravaging the natural world," they wrote.
In order to carry out the investigation on the oil companies, she said at the hearing, the committee needs to see internal funding information that contains payments to shadow groups and advertisements on social media as well as the internal communication documents from senior executives about their companies' role on climate change.
Thursday's hearing was the first time that ExxonMobil CEO Darren Woods, BP America CEO David Lawler, Chevron CEO Michael Wirth and Shell President Gretchen Watkins appeared before the House Committee on Oversight and Reform to respond to accusations that they spread disinformation minimizing fossil fuels' role in climate change.
They testified that they have long recognized fossil fuels' damage to the environment but denied spreading disinformation about climate change.
They also declined to defund the American Petroleum Institute, which is accused of lobbying against electric vehicles and methane regulations.
Khanna asked if the companies would commit to have an independent audit to verify their funding has not gone toward spreading climate denial and if they would stop funding API, which has been accused of lobbying against environmental measures.
"You can tell them to knock it off for the sake of the planet. You could end that lobbying. Would any of you take that opportunity to look at API and say, 'Stop it?'" Khanna asked.
All four executives responded with silence.
Different from the 1994 congressional hearing at which tobacco company officials denied the harm of cigarettes, the oil executives acknowledged that burning fossil fuel is a major cause of global warming and said they are committed to addressing the challenges.
"We accept the scientific consensus that climate change is real and use of fossil fuel leads to it," Wirth said.
Lawler said BP plans to reduce its oil and gas production by 40% by the end of the decade, and it will dedicate up to $4 billion per year by 2025 and $5 billion per year by 2030.
Woods and Wirth voiced strong opposition to the allegations that they have spread disinformation regarding climate change, though multiple reports suggested the companies had invested in advertisements that spread climate denial for 40 years after they first recognized the environmental consequence of fossil fuels in 1970s.
"Any suggestions that Chevron has engaged in an effort to spread disinformation and mislead the public on this complex issue is simply wrong," Wirth said.
Maloney, D-N.Y., said in her opening statement that she hopes the witnesses will "finally own up to the industry's central role in this crisis and become the part of the change we need."
The hearing also included testimony from API President Mike Sommers and Neal Crabtree from the Keystone XL Pipeline. Both said that cheap access to energy is crucial to America's job market and low costs throughout supply chain.
Woods argued that oil and gas will continue be necessary for society, as there is no alternative energy source to replace it.
The companies came under scrutiny after the release of an undercover interview by Greenpeace UK in June with Exxon Senior Director Keith McCoy, who said the company has been working to bring down President Joe Biden's climate plan and holding weekly calls with conservative-leaning Democratic Sen. Joe Manchin of West Virginia.
"Carbon tax is not going to happen," McCoy said. "But it gives us a talking point that we can say, well what is ExxonMobil for? Well, we're for a carbon tax."
Thursday's hearing coincided with Biden's announcement of a Democratic compromise for his $1.75 trillion Build Back Better Act, which contains significant funding for climate change measures.
Manchin, a key vote in whether the bill will pass, has said that he wouldn't support a bill that penalizes the coal and natural gas industry.
The Intergovernmental Panel on Climate Change released a report in August that said a Paris Agreement goal to limit global warming to less than 2 degrees Celsius, compared to preindustrial levels, will be exceeded before the end of the century unless there's rapid and deep reductions in emissions.
The big oil companies first became aware of fossil fuels' contribution to global warming in the 1970s, and some companies like Exxon were leading climate research. By the 1990s, they curtailed the research and started denying environmental consequences brought by their products, according to a report by the Union of Concerned Scientists cited by the oversight committee.
More recently, the companies supported Biden's goal of net zero emissions by 2050, but their social media messaging suggests otherwise, according to InfluenceMap, a think tank that researches the climate crisis.
More than 25,000 ads from oil and gas companies were distributed in 2020 and have been seen more than 431 million times, emphasizing the role of fossil fuels in everyday life and promoting natural gas as a "green alternative," InfluenceMap said.
Around the time the Senate passed a resolution in August to craft the $3.5 trillion social spending bill that now stands at $1.75 trillion, InfluenceMap said, the American Petroleum Institute raised social ad spending intended to block climate initiatives to more than $10,000 a day.
---
Published in conjunction with