Latest in Business News
Get up-to-date business news from our reporters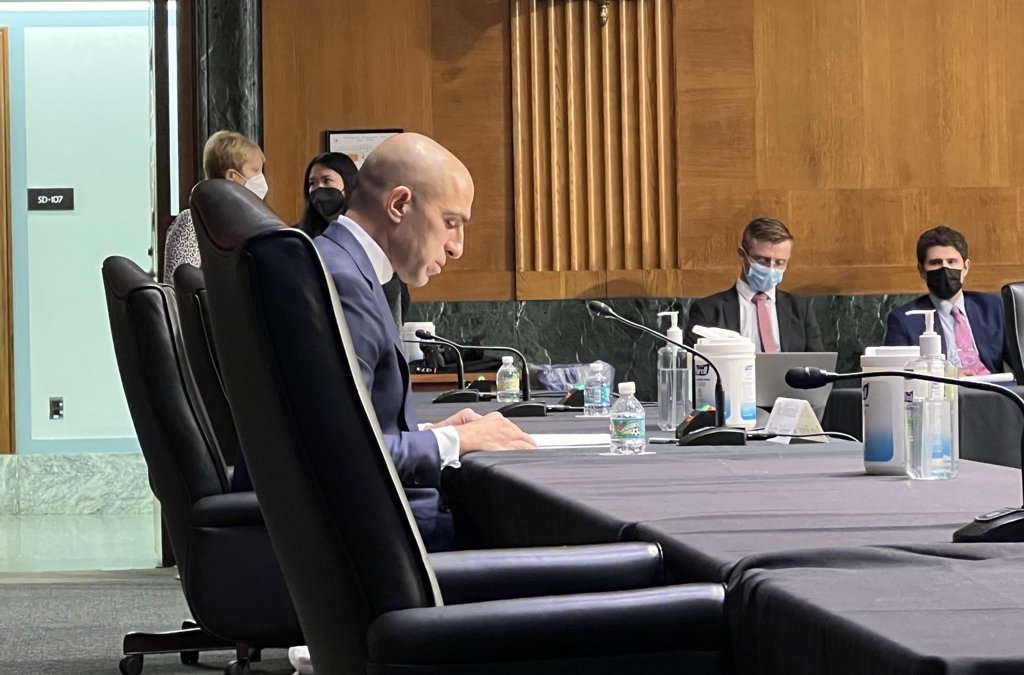 The CFTC chair confirmed that the cryptocurrency market has an abnormally high proportion of retail investors, and is marked by high volatility and price manipulation.
read more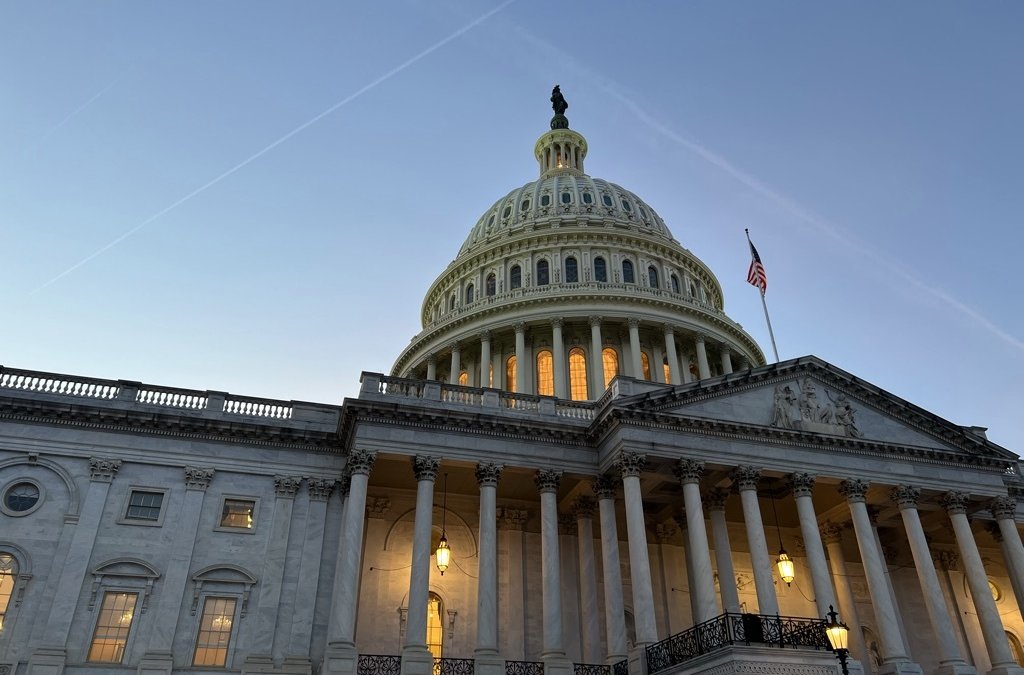 A Senate Judiciary subcommittee hearing discussed bankruptcy tricks such as the "Texas Two-Step" which allow companies such as Johnson & Johnson to not be directly liable for damages.
read more
WASHINGTON – Elderberries claiming to boost immune response. Empty storefronts posing as testing clinics. Contact tracing calls that are actually from identity fraudsters. Bootleg hand sanitizer from Mexico, fake KN95 masks from China and $60 rapid tests from profiteers all over.
Coronavirus-related scams are overwhelming the government agencies tasked with solving the problem.
In the first of two hearings on pandemic-era price gouging and coronavirus-related scams, senators questioned regulators about an ongoing surge of fraud and false advertising. The House will hold a similar hearing on Wednesday, where lawmakers on the Subcommittee on Consumer Protection and Commerce will consider specific legislation on the matter.
Consumer protection experts from the Federal Trade Commission and the Better Business Bureau described to the committee a rising tide of social media fraud and fake personal protective equipment like masks.
"An unprecedented amount of PPE is coming through our nation's ports," Sen. Marsha Blackburn (R-Tenn.) said, pointing the finger at China.
Teresa Murray, director of the U.S. Public Interest Research Group's Consumer Watchdog Office, cited data confirming that a majority of imported N95 and KN95 masks do not meet standards.
"There is a glaring lack of enforcement at the federal level," said Sen. Richard Blumenthal (D-Conn.). As subcommittee chair, Blumenthal admonished the FTC for not doing enough, noting the agency had only brought three cases under the expanded authority afforded to them last year.
As for profiteers, Blumenthal implored the FTC to refer more cases to the Department of Justice and other prosecutors. "The only thing these companies understand is prison time and criminal charges," he said.
In response, Bureau of Consumer Protection Director Samuel Levine stressed the agency's will to act. "There are a lot of people using this pandemic as a basis to prey on American consumers," he told the committee, "and we want to make sure they pay a price and know that they'll pay a price if they persist in their wrongdoing."
Pressed further by Blumenthal about the agency's record, Levine put his position more starkly.
"We want to obtain permanent injunctions against these scammers, and put them under court order for the rest of their lives," he said. "That's what they deserve, and that's what we're gonna be seeking in court."
A Meta Problem?
Levine called the scope of the fraud problem "staggering" in an article posted to the FTC's website in November. He cited a marketer on Facebook Live who promised their beaded bracelets would cleanse lung tissue and alleviate COVID-related breathing issues; a clinic on Instagram with hokey vitamins, injections, and "concoction[s];" a doctor who pitched the anti-parasitic Ivermectin as both a COVID-19 prevention and treatment.
In another report published last week, The FTC called social media a "gold mine for scammers" with more than 95,000 people reporting a combined $770 million in losses in 2021. The figure is nearly triple the $258 million reported stolen in 2020.
The most lucrative scam, according to the report, is the "investment scam." A bad actor encourages users to test their luck with a new cryptocurrency or some other investment and pockets the cash. The majority of these start on social media platforms.
"Romance scams" are the second most profitable. Scammers flirt with their target, most often on Facebook or Instagram, and then ask for money.
But the most common scam by number of reported incidents is bogus online shopping products, with almost 90% of these coming from Facebook and Instagram.
Blumenthal called social media platforms a "mega mall for snake oil salesmen," but did not call out any particular platforms by name.
WASHINGTON — Black members of the LGBTQ+ community Tuesday asked members of Congress to pass civil rights legislation and create greater visibility for LGBTQ+ people of color, saying they face greater barriers in banking, buying a home and other financial transactions than white LGBTQ+ Americans.
The hearing held by the House Financial Services' Subcommittee on Diversity and Inclusion, centered around discrimination in the financial services industry in relation to banking, housing, employment and lending — barriers that are exacerbated for LGBTQ+ people of color.
Nearly half of LGBTQ+ workers in the U.S. report experiencing unfair treatment at work at some point in their lives, according to The Williams Institute of the UCLA School of Law. In the banking industry, many LGBTQ+ individuals who want to use a preferred name for bank accounts and credit cards face lengthy procedures in comparison to those changing their last names for marriage, said advocates at the hearing.
For LGBTQ+ people of color trying to rent or purchase a home, 44% report facing discrimination, compared with 32% of white LGBTQ respondents, according to a 2020 Center for American Progress survey.
Though the Supreme Court ruled last summer in Bostock v. Clayton County that employers cannot discriminate based on sexual orientation or gender identity, LGBTQ+ individuals are waiting on the passage of the Equality Act to enshrine LGBTQ+ protections in law.
While the Biden administration supports protections for the LGBTQ+ community, interpretation can change under new administrations or new court decisions, said David Johns, executive director of the National Black Justice Coalition, making passing the Equality Act even more vital.
Subcommittee Chair Rep. Joyce Beatty, D-Ohio, said 27 states do not have explicit statewide laws protecting people from discrimination on the basis of sexual orientation or gender identity.
The Equality Act, which passed the House in February but has yet to come to a vote in the Senate, would amend the Civil Rights Act of 1964 to explicitly prohibit discrimination for the LGBTQ+ community in employment, housing, education, banking, federally funded programs and more.
LGBTQ+ advocates also asked Congress members to work with the Biden administration toward greater visibility in government survey data.
Tanya Asapansa-Johnson Walker, a transgender women's support group facilitator, said that anytime federal agencies like the Department of Housing and Urban Development collect demographic data, they need to include data on sexual orientation and gender identity.
"If we are not counted, we don't count," she said in her written testimony.
Johns added that asking for detailed demographic data on surveys could allow government officials to filter the data based on intersecting identities, and better understand unique challenges in the LGBTQ+ community.
Naomi Goldberg, LGBTQ program director at the Movement Advancement Project, said in a phone interview that U.S.'s current civil rights laws do not effectively address discrimination concerns for people with multiple intersecting identities, like race and gender expression or race and sexual orientation.
"The challenge is that often people are asked, 'Was the discrimination because of your race, or was it because you're LGBTQ?'" she said. "People shouldn't have to disentangle all of those things, but rather say, 'It was both because of my race and because I'm gay, for example, that this discrimination happened to me."
---
Published in conjunction with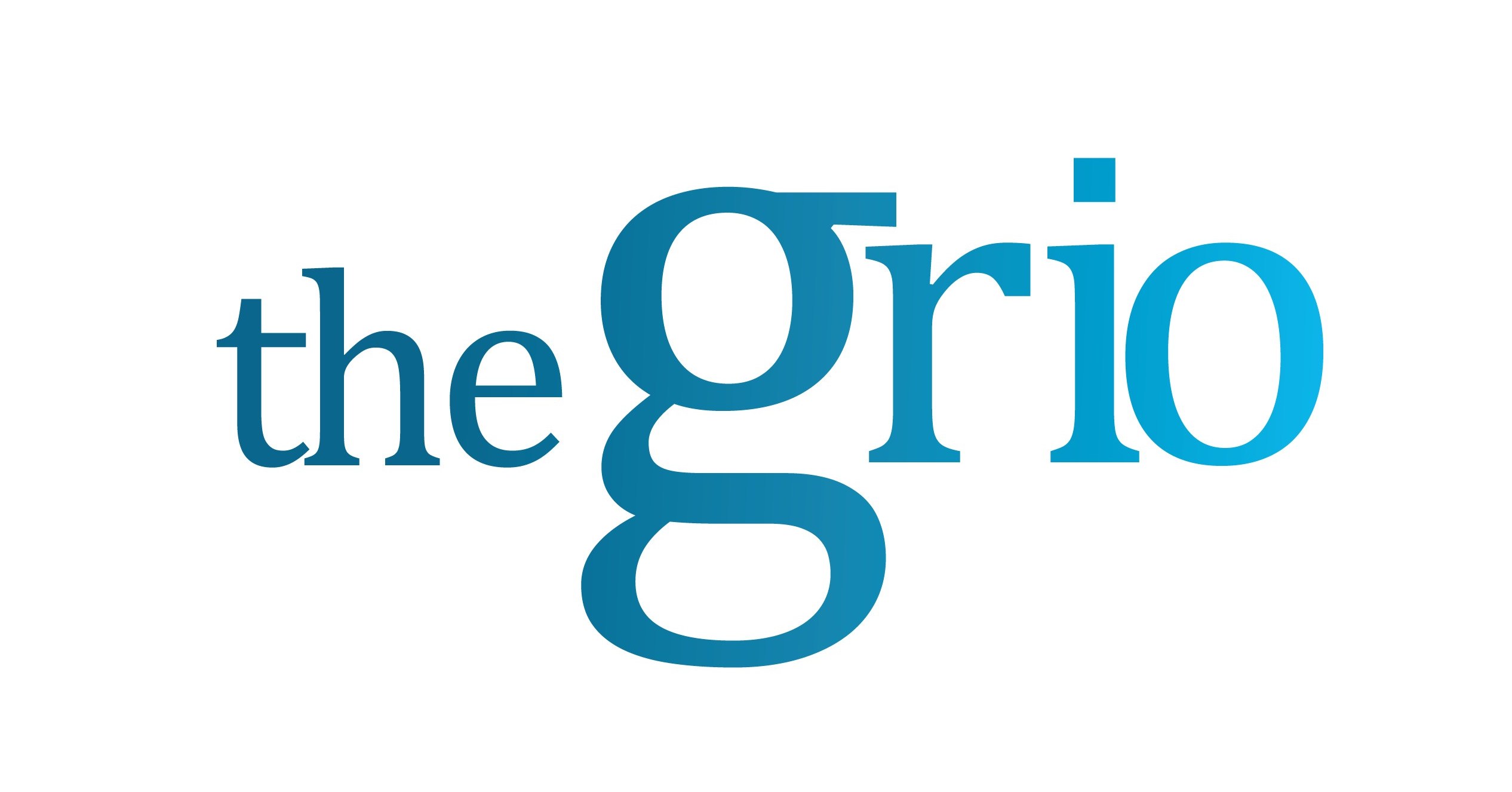 WASHINGTON — Beijing's refusal to allow U.S. government oversight of Chinese companies whose stocks are traded on American exchanges increases risks for investors, the chairman of a House Financial Services subcommittee said Tuesday as he backed changes to a new law that targets this matter.
Rep. Brad Sherman, a California Democrat who heads the investor protection subcommittee, said he has started drafting a bill that would require foreign companies to comply with the Public Company Accounting Oversight Board audit process within two years instead of the current three years. If they don't comply, they would be delisted from the exchanges.
The existing three-year threshold stems from the Holding Foreign Companies Accountable Act. That's a law that a divided Washington enacted last year, with Sherman among those championing the Beijing-focused measure.
Most China-based companies cannot accept investments that would lead to foreign ownership of the company due to Chinese governmental regulations. Therefore, many of those companies turned to a variable interest entity structure to raise capital in the U.S., according to a memo from the House Financial Services Committee's staff.
The VIE structure prevents foreign ownership of China-based companies but offers economic benefits to foreign investors, the memo says. The original China-based operating company creates an offshore shell company and a new company in China owned by the offshore shell company to imitate equity ownership, although it would not be ownership for the foreign investors.
Sherman said people should understand that investors are not shareholders within the VIE structure. They might not have any right to elect the board, which could put the interests of the Chinese Communist Party above those of the people that elect the board.
"Even if the board seeks to deploy the assets of the company to further the interests of shareholders, the government is free to sanction, seize, redirect — all without the protections of a legal system designed to protect private property," Sherman said during a hearing on Tuesday. "So we've got a lot to do to protect American investors who invest in China."
Congress created the PCAOB in 2002, establishing a watchdog that conducts independent, external oversight of the auditors of public companies. However, Beijing blocks the PCAOB from inspecting audits of Chinese companies that trade on U.S. exchanges.
Eric Lorber, senior director of the Center on Economic and Financial Power at the Foundation for the Defense of Democracies, told the subcommittee that transparency in the global financial system is crucial to protecting U.S. national security and the financial system, and many Chinese companies lack such transparency, impeding American investors from making informed decisions.
He said the U.S. government should "consider the use of narrowly targeted sanctions, which offer a well-established tool to ensure U.S. companies and U.S. national security are protected."
The U.S. could use sanction tools to target specific Chinese companies whose activities present security risks to the country, Lorber said during Tuesday's hearing. The sanctions could limit these companies' access to U.S. markets.
Separately, Rep. Jennifer Wexton, a Virginia Democrat, has introduced a bill that would require issuers of securities to disclose their activities related to China's Xinjiang region. The measure was referred to the House Financial Services Committee. Beijing is accused of using forced labor in that region, as well as holding more than 1 million members of mostly Muslim ethnic groups in detention camps.
---
Published in conjunction with

WASHINGTON – Executives representing small businesses from home construction to candy manufacture told a House Small Business Subcommittee Wednesday that supply chain disruptions and labor shortages are hampering their efforts to grow their businesses.
John C. Fowke, owner of a home construction company in Florida, said he ordered windows last November but they didn't arrive until June, stalling the next steps in his construction projects.
"Everybody that works in this industry is in dire need of added labor," said Fowke, who was testifying on behalf of the National Association of Home Builders. "We've got to do something about the labor situation that will help us with the supply chain."
House Small Business Subcommittee on Oversight, Investigations, and Regulations Chairman Rep. Dean Phillips, D-Minn., said small businesses have limited inventories compared with big companies, meaning they cannot afford to wait months for supplies, and the higher shipping costs during the pandemic also hurt small businesses.
Christine Lahtinen, president of Maud Borup Inc. based in Plymouth, Michigan, said her 100-year-old candy manufacturing company currently has 200 employees, approximately 100 below the optimal number.
"My business faces a dire shortage of workers," Lahtinen said. "Since December 2020, we have instituted a 36% hourly salary increase and we still have trouble recruiting workers."
Subcommittee members on both sides of the aisle agreed that labor shortages contribute to supply chain disruptions, but Republicans and Democrats disagreed on governmental actions that would encourage more people to join the workforce.
Rep. Jim Hagedorn, R-Minn., suggested the government should stop putting money into the economy, saying it leads to inflation. Instead, he proposed Congress pass his legislation to help people get technical training in vocational colleges.
"I'm a proponent of transition wages, whatever we have to do in order to give people the incentive to get back to work. It's much more compassionate than having people dependent on the government," Hagedorn said.
But Phillips said the government should find solutions to make the supply chain more resilient and "look to existing measures that we can utilize to help small businesses with issues surrounding supply chain and foreign trade."
The Biden administration launched the Supply Chain Disruptions Task Force in June to strengthen domestic supply chains. In October, the administration also announced commitments to move products faster by extending the operation hours at the Ports of Los Angeles and Long Beach, which handle 40% of containers entering the U.S.
Phillips added the Small Business Administration's State Trade Expansion Program (STEP) could help entrepreneurs market and sell their products overseas, which could stimulate the U.S. economy.
Kevin Loe, director of customer engagement at Redi-Rock International, a retaining wall manufacturer based in Michigan, said the company went from almost zero export sales to a global market leader in the industry thanks to STEP.
"STEP was a catalyst for us to invest our time and resources into international trade," Loe said. "These exports have allowed us the freedom to get good-paying, hard-working jobs, diversify our sales, increase our market share."
Businesses should not be allowed to refuse to accept cash because it hurts vulnerable populations, Democrats on a House Financial Services subcommittee said Thursday, as Republicans said using cash increases operating costs for small retailers.
A bill co-sponsored by Rep. Sylvia Garcia, a Texas Democrat and member of the Subcommittee on Oversight and Investigations, would make it illegal for retailers to refuse to accept cash for in-person payments.
The U.S. is increasingly moving away from cash. A study by the Federal Reserve in October 2020 found that cash use accounted for 19% of payments, down seven percentage points from 2019. More and more retailers, meanwhile, are going cashless. The trend away from cash has been accelerated by the pandemic, with rapid growth of online and contactless payment methods, according to a study by Square SQ, +0.64%, an online payment company.
A 2019 survey by the Federal Deposit Insurance Corporation, meanwhile, found that 5.4% of U.S. households don't have a bank account, with low-income, Black and Hispanic households being more likely to be unaffiliated with a bank. Among the unbanked, the top reason cited was not having enough money to meet the minimum balance requirements.
For one subcommittee member, the issue was personal.
"I'm a congresswoman who's been unbanked," said Rep. Nikema Williams, a Georgia Democrat. "I've been that person who's had to rely on cash to get by."
Garcia said if the economy goes cashless, "there are poor people that are not going to be able to access those basic necessities of life."
"I mean, even something as simple as handing the cash to a child to get their meal at the school, being able to pay a cash bond when one of their friends or loved ones is in jail, being able to even just put the cash in an offertory basket at church," she said. "Those things cannot be done with a credit card."
Beverly Brown Ruggia, the financial justice program director for New Jersey Citizen Action, said in testimony that businesses refusing to accept cash amounts to "retail redlining."
"Instead of a red line around a neighborhood," she told lawmakers, "there are millions of red lines around individual customers shopping on Main Street every day, which deny them access to goods and services despite having perfectly sufficient U.S. legal tender to spend."
The National Retail Federation and the Retail Industry Leaders Association did not respond to requests for comment.
Rep. Tom Emmer of Minnesota, the top Republican on the subcommittee, said having to hold cash increases costs for retailers and puts them at greater risk of robbery.
"My office has received calls from small businesses across the country that for the most part prefer not to hold cash, and would oppose any federal law that would require them to accept cash as a payment," Emmer said.
Todd Zywicki, a George Mason University law professor and a senior fellow at the libertarian Cato Institute, testified that accepting cash payments increases labor and equipment costs for retailers. Zywicki said requiring businesses to accept cash would essentially constitute a tax on retailers, especially new ones that haven't yet invested in the infrastructure necessary for handling cash payments.
"Rather than propping up cash," Zywicki said, "it would be better to look at the factors that are excluding consumers and promote greater competition and innovation to open and expand electronic payments to other consumers."
---
Published in conjunction with

WASHINGTON — In August 2015, television reporter Alison Parker was live on air when a gunman approached her and killed her along with her cameraman Adam Ward. Despite multiple attempts from her father Andy Parker to take down videos of her final moments, people can still find these videos on Facebook and Instagram.
Andy Parker asked the Federal Trade Commission to "bring an enforcement action against Facebook" in a complaint, so that Facebook would remove the videos. Parker said he has never watched the videos himself.
"If I could have a sit-down meeting with (Mark Zuckerberg), I would say, you know, it's time for you to do the right thing, stop being a sociopath, do the right thing," Parker said.
WASHINGTON — Reading a map with her back to the Washington Monument, Anne Basanese, a grandmother on vacation from Massachusetts, prepared herself to respond to the novel coronavirus by cutting her trip a day short.
"We pushed our luck coming here and we're fine, but I'm just not having fun anymore," said Basanese, who is asthmatic and at increased health risk from the virus. "I've watched the numbers go up dramatically, and nobody knows what they're doing."
As COVID-19 has reached all 50 states and the District of Columbia on Tuesday, the Capitol and the Smithsonian museums have closed as have numerous other D.C. museums and nightclubs. The city's restaurants are operating under severe restrictions.
As of Tuesday morning, there were 112 confirmed cases of the fatal respiratory virus in D.C., Maryland and Virginia, with 22 in Washington itself.
Starting Monday night, restaurants and bars were banned from table service to "slow the spread," Mayor Muriel Bowser said at a news conference.
"When we slow the spread of COVID, we prevent our hospital and health care facilities from getting overwhelmed," she said.
Washington restaurants already faced a 55% decrease in diners on Sunday compared to the same day last year, according to data from Open Table, a restaurant reservation website.
Landry's, the company that owns fine dining restaurant The Palm, said in a statement it was following all Centers for Disease Control and Prevention regulations but wasn't planning to close its restaurants because "such a decision would invoke a personal hardship to our employee base."
In a letter to customers, OpenTable asked patrons to "please support your local restaurants during this turbulent time, as they are a vital part of our communities," and suggested delivery or buying gift cards as an alternative to dining in. (The CDC has foundno evidence the virus can transmit through food; however, a risk comes with the potential human contact in delivery.)
After first announcing it would take additional precautionary measures such as more frequent cleaning and readily available hand sanitizer, according to a spokeswoman, the Smithsonian museums announced their indefinite closure last weekend. "The health and safety of our staff and visitors is of course a top priority," the spokeswoman said.
However, she added, the museums did not see a noticeable decrease in tourists in the weeks leading into the closures. The International Spy Museum made similar adjustments before closing Monday, and the iconic National Cherry Blossom Festival also canceled or postponed most planned events for this spring, according to press releases for those organizations.
Peak tourism season, described by the Smithsonian spokeswoman as April to September, has also not yet been affected. However, President Donald Trump said in a news conference Monday the coronavirus crisis may last until July or August.
"We were very lucky we got to do a lot," Basanese said of her own trip to Washington. "We did pretty much everything except some of the Smithsonians, but they're going to always be here."
She added her son asked her to drive, rather than fly, home, reflecting a dramatic downturn in airline passengers nationwide over the past week.
Industry group Airlines for America requested a $50 billion aid package from the federal government this week to allay the financial strain caused by travel restrictions. United Airlines, for example, cut its schedule by 50% and expects to lose $1.5 billion in the month of March, according to CNN Business.
The fact that people aren't traveling affects the economy beyond just the travel industry, said Daniel Levine, an expert on global trends at the Avant-Guide Institute.
"Business travel is a huge part of travel, and that's being just eviscerated," Levine said. "This is going to get a lot worse before it gets better. I'm not talking about the medical part of it, but I'm talking about people's reactions to it… We're digging in for the medium term."
WASHINGTON – The economic relationship between the United States and India has grown under the leadership of President Donald Trump and Indian Prime Minister Narenda Modi, but the future of trade between the countries is uncertain.
The U.S. goods and services trade with India has grown steadily since the mid-1990s, with an estimated $142.6 billion in imports and exports in 2018. Earlier this year, Trump made his first presidential visit to India, the United States' eighth biggest trading partner.
"A strong relationship is a must," Sudhish Rambhotla, the chief spokesman for the Bharatiya Janata Party, which Modi leads said. "I don't think there is another option."
The two leaders have maintained a friendly relationship throughout their years in leadership. Last month, Modi tweeted, "During our first meeting at the White House, @realDonaldTrump told me that India has a friend in the White House. He was absolutely correct!"
Modi and Trump have emphasized the importance of fostering a relationship between their countries, yet have often disagreed on economic policies.
"Politically, you got two governments that are at loggerheads in their approach on trade in particular," Richard Rossow, a senior adviser and U.S.-India policy expert at the Center for Strategic and International Studies, said. "But in terms of trade and investment, you got a relationship that seems to be kind of blooming."
For over 18 months, the nations have discussed a multibillion dollar trade deal. On Trump's visit last month, the two leaders a "strategic partnership" between the countries, but a trade deal has yet to be signed.
"Our teams have made tremendous progress on a comprehensive trade agreement, and I'm optimistic we can reach a deal that will be of great importance to both countries," Trump said at a news conference in India.
A multibillion-dollar deal between the countries could include military equipment, medical device and agriculture. The deal could also resolve a slew of trade disagreements between the countries involving bilateral trade deficits, tariffs and the U.S.'s removal of India from the Generalized System of Preferences program that allows certain products to enter the United States duty-free.
Rossow said there is no clear timeline for a finalizing a trade deal, especially after India's Minister for Commerce and Industry Piyush Goyal announced Trump and Modi greenlighted negotiations for a much broader free trade agreement.
"I want to say it could be a week from now because they're so close. It could never be, and right now it feels more like never," Rossow said.
Nageshwar Rao, a political analyst and professor at Osmania University in Hyderabad, India, said he's not surprised that a trade deal hasn't been agreed to yet.
"A big trade deal is suddenly not so easy. There is a lot of resistance now from India. Trump believes in protectionism, and India cannot accept that," Rao said.
Instead, Rao said Trump's visit to India served two purposes: sales and optics.
At a welcoming rally in Ahmedabad, India, Trump and Modi announced a $3.5 billion arms deal that includes the sale to India of 24 Sikorsky MH-60R Sea Hawk multi-role helicopters and six Boeing AH-64E Apache Guardian attack helicopters. Rao said the deal resembles a seller-to-customer relationship, rather than a country-to-country one.
"Unfortunately the government of India calls it a deal…it's not a deal; it's a sale," Rao said.
The meeting's purpose was to boost the personal image of Trump and Modi, Rao said.
But Rambholta, of Modi's party, said the trip was substantively productive: "I cannot say that 100% of what was expected was achieved from his trip. But definitely this trip did achieve a lot in terms of declaring to the world and to both the countries that India and the US mean serious business."
Trump hoped to sign a deal before the 2020 election, but the possibility is unlikely.
Rao said that appealing to the Indian-American voter base in the United States is especially important to Trump winning a second term. Currently, there are 4million Indian-Americans, and, according to the Pew Research Center, 65% of were Democrats or leaned toward the Democrats in 2012.
Trump made a play for their votes when he returned from India and released an online ad targeted toward Indian-Americans. "Your contributions have strengthened our culture and economy. I will always fight for you," Trump said in the ad.
Modi is in a similar position, looking ahead to his reelection campaign in 2024. Modi is in his second term as prime minister, but his popularity has declined amid an economic slowdown and the passage of a religion-based citizenship law that drew nationwide protests.
Despite Modi and Trump's external motivations and economic disagreements, Rao says the two nations need each other.
"There are challenges," Rao said. "But, opportunity as well."
WASHINGTON –The federal government's top lawyer argued Tuesday to reduce the power of the Consumer Finance Protection Bureau in a case before the Supreme Court that could strike down the independent regulatory agency as unconstitutional.
Solicitor General Noel Francisco and Kannon Shanmugam, representing a California law firm that refused to comply with a CFPB request, argued against the agency's leadership structure, saying the presence of a single agency head who can only be removed "for cause" –defined as "inefficiency, neglect of duty, or malfeasance in office" –violated the president's removal powers under Article II of the Constitution.
Shanmugam went further, making the case to the court to eliminate the CFPB by invalidating the section of the Dodd-Frank Act establishing the agency. Franciscomaintained the court should simply use the law's severability clause to delete the "for cause" language.
In lower courts, the CFPB maintained its leadership structure did not violate the Constitution, a stance upheld by both a district court and the 9thCircuit Court of Appeals. However, when the case went before the Supreme Court, the solicitor general changed the government's position from supporting the "for cause" language to opposing it. That cause the Supreme Court to appoint former solicitor general Paul Clement to defend the CFPB.
Clement said the problem is that the solicitor general and the opposing counsel are eager "to have the court decide the constitutional issue on which they agree."
"Lack of adversity is distorting the court's ability to do its job," Clement said, comparing the case to a request for an advisory opinion, which the Court does not issue.
Justices Sonia Sotomayor and Ruth Bader Ginsberg voiced similar concerns to Clement, questioning Clement why, if the CFPB violated executive power, the president had not petitioned the Court.
However, when pressed by Justice Neil Gorsuch, Clement declined to say the court should dismiss the case outright.
Arguments centered around 1935 case Humphrey's Executor v. United States, in which the Supreme Court upheld for-cause removal protection for the members of the Federal Trade Commission; it further upheld for-cause protection of the independent counsel from removal by the attorney general in 1988 of Morrison v. Olsen.
Shanmugam contended Morrison had improperly "disemboweled" the 1935 ruling and said the FTC's for-cause protection was validated because a multi-member commission posed a "far lower threat to liberty."
Justice Elena Kagan took issue with Shanmugam's interpretation, asking whether a blanket rule based on the number of agency heads was too simplistic.
"There are a thousand things that go into whether a president has any influence over a particular agency, of which the question of one or multiple members is not so important," she said.