Latest in Business News
Get up-to-date business news from our reporters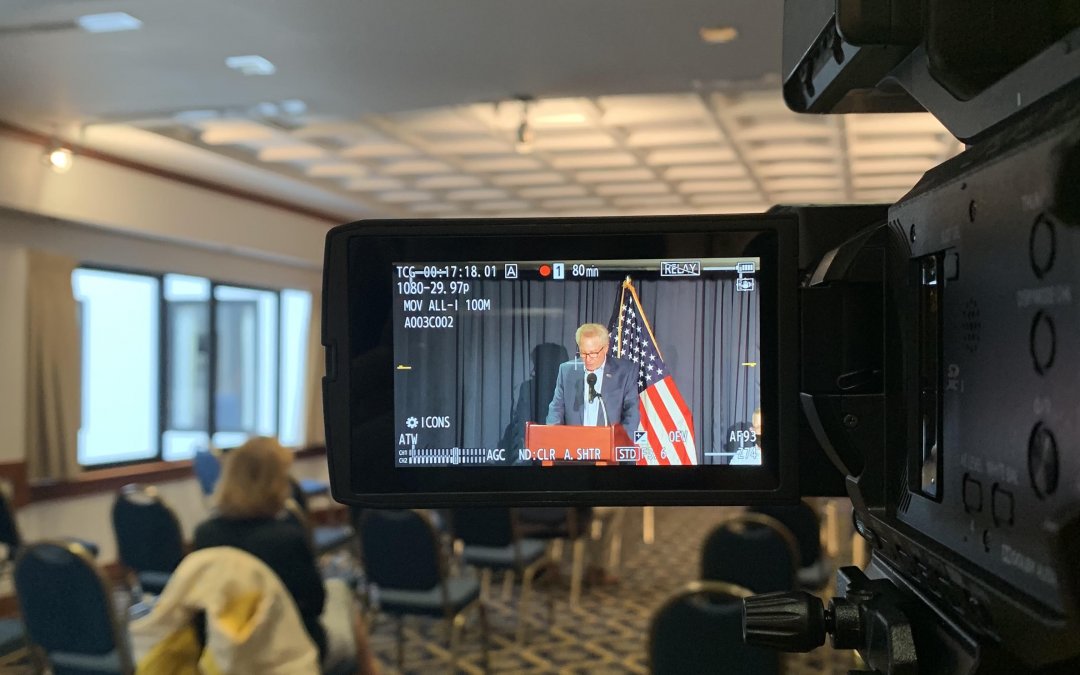 Despite multiple attempts from her father to take down videos of Alison Parker's final moments, people can still find these videos on Facebook.
read more
As the novel coronavirus spreads to all fifty states and the District of Columbia, the tourism industry in the nation's capital has faced shutdowns and strain.
read more
WASHINGTON — The last three Senate committees considering the United States-Mexico-Canada Agreement approved it Wednesday, paving the way for a Senate vote on the Trump administration's trade pact to replace NAFTA.
Six Senate committees had to sign off on the massive trade deal. The Committee on Health, Education, Labor and Pensions, the Appropriations Committee and the Foreign Relations Committee on Wednesday morning all voted by wide margins to recommend that the Senate pass the legislation. Tuesday, the Budget and Environment and Public Works committees approved the deal. The Finance Committee was first to approve it on Jan. 7.
After the House of Representatives passed the measure by a 385-41 vote in December, Republicans in the Senate wanted to push the USMCA through before the impeachment trial begins, now scheduled for next week.
"The single most important step the United States could take in 2020 to further improve a growing economy is certainty in our trade agreements," said Sen. Lamar Alexander, R-Tenn., chairman of the Health, Education, Labor and Pensions Committee.
Despite pressures from more liberal members of the chamber, such as Sen. Bernie Sanders, I-Vt., many Democrats supported the agreement after changes were made to strengthen labor and environmental protections.
Sen. Chris Coons, D-Del., who sits on both the Foreign Relations and Appropriations committees, argued that the bill is the best option on the table, and that these changes will raise the bar for future trade deals in Democratic administrations.
"I'm willing to take the improvements," Coons said. "And, frankly, this is just part and parcel of a larger debate we're having about whether we should make the perfect the enemy of the good."
Sen. Tim Kaine, D-Va., a member of the Committee on Foreign Relations, also pointed to the new labor and environmental regulations as key to getting Democrats to give the Trump administration a trade deal it wanted.
"I think this is significantly better than the current version on the labor and environmental side, in particularly the enforceability of the labor provisions," Kaine said. "If it is better than the current version, I think we should vote for it. You know, that doesn't stop someone from advocating for even more down the road."
The Congressional Research Service said that the changes to labor issues included strengthening Mexican workers' ability to unionize, which likely would cause wages to increase, and a formal committee to hold Mexico to its commitment. The pact also now would provide more protections for fish and another marine life, including stricter penalties to prevent overfishing.
Democrats and Republicans alike said the agreement represents an improvement over the North American Free Trade Agreement, which has been in effect since 1994. USMCA includes a chapter on digital trade that was not included in NAFTA and gives dairy farmers more market access, an issue especially important to Sen. Tina Smith, D-Minn.
Smith, who serves on the HELP Committee, said her home state's economy is a microcosm of the national economy in that agriculture is the foundation, but manufacturing and importing also play big roles.
"There are so many ways that trade is integral to our state's opportunity to grow and to thrive," Smith said. "There are provisions in this bill that will help Minnesota dairy even the playing field with our friends and partners in Canada."
---
Published in conjunction with
WASHINGTON —The Paycheck Fairness Act was reintroduced in the 116th congress Wednesday by House Speaker Nancy Pelosi, D-Calif., and other Democrats from the House and Senate. If passed, it would protect employee's ability to discuss their salaries, require employers to cite job-related reasons for pay disparities and create salary-negotiation programs for women, among other provisions.
Rep. Rosa DeLauro, D-Conn., has introduced the Paycheck Fairness Act in each session of congress since 1997. President Obama attempted to pass it several times but was stopped by a lack of Republican support.
"Lord knows we've been in this fight side by side for many years," DeLaura said. "I cannot tell you how difficult it has been to break through on something so simple: that men and women in the same job deserve the same pay."
Today, Asian women make 83 cents to a non-Hispanic, white man's dollar, white women make 79 cents, black women 61 cents, Native American women 58 cents and Latina women 53 cents, according to the National Partnership for Women and Families.
The larger the gap, the more likely to be a significant barrier to moving into the middle class, according to Rep. Barbara Lee, D-Calif.
"The gender pay gap is a poverty trap," she said.
Maya Raghu, Director of Workplace Equality at the National Women's Law Center, said that a common practice, basing a new employee's salary on a previous salary, is a part of the problem.
"You're carrying that wage gap, and that pay discrimination, with you from job to job," she said.
Within each job, it can be a challenge for some women to find out that they are being discriminated against. The Institute for the Women's Policy research said that 70 percent of private sector workers were, formally or informally, discouraged from discussing their salaries in 2017.
The event took place on the 10th anniversary of the signing of the Lilly Ledbetter Fair Pay Act – a law that overturned the Supreme Court decision which limited employee ability to arbitrate pay discrimination.
"For 20 years, I took home wages tainted by discrimination, wages significantly less than my male colleagues, who were junior to me, and some I had trained," said Lilly Ledbetter, namesake of the Lilly Ledbetter Fair Pay Act.
"But I had no idea, all through those years, that I was being cheated, until someone did give me the anonymous tip," she said.
Pelosi said that, after equal pay, issues like affordable childcare and paid leave are next on the agenda. According to Debra Ness, the President of the National Partnership for Women and Families, those issues are connected.
"Because we get paid less, we also then take time out of the workplace to do caregiving, and then our social security checks are lower," she said.
Policies around these issues–as well as those around sexual harassment–determine a woman's "economic security" and "dignity" in the workplace, according to Ness.
Rep. Jackie Speier, D-Calif., agreed that the pay gap is connected to harassment and discrimination.
"If someone is making more than you doing the same job, they think they can push you around, they think they take advantage of you, they see you as less than," she said.
Ness cautioned that women of color have to be at the center of the fight against pay discrimination. "They have been fighting this fight for years and years. If we want to make things better for all women, we have to stand shoulder to shoulder," she said.
However, she said that the diverse new members of Congress give her cause for hope for the bill's passage.
"I think there is a whole new energy out there to make the world different and to recognize many barriers that women and families face" she said.
Pelosi said she "hopes" that the bill will be signed by President Trump by April 2, also known as "Equal Pay Day." That day marks how far into a year a woman will have to work to match the wages of her male counterparts in the previous year.
WASHINGTON — President Donald Trump's recent announcement of tariffs on steel and aluminum likely will have consequences for two American industries – whiskey and Harley Davidson motorcycles, related only because they come from states that are home to Senate Majority Leader Mitch McConnell and House Speaker Paul Ryan.
In response to Trump's announcement of his intention to impose tariffs of 25% on steel and 10% on aluminum to reduce the U.S. trade deficit and protect the interests of American workers, European Union leaders targeted stereotypically American industries such as whiskey, motorcycles and Levi's blue jeans.
European Commission President Jean-Claude Juncker said on German television that if Trump goes ahead with taxes on steel and aluminum, the EU can "also do stupid" and impose tariffs of its own.
Daniel Hamilton, director of Johns Hopkins University's Center for Transatlantic Relations, said the EU's retaliatory tariffs constitute a deliberate political attack.
Though bourbon whiskey from Kentucky, McConnell's home state, and Harley Davidsons from Wisconsin, Ryan's home state, don't represent particularly large fractions of the American economy, the taxes are meant to get the attention of key players in the Trump administration and Republican Party, he said.
"A punitive, retaliatory tariff on Harley-Davidson motorcycles in any market would have a significant impact on our sales, our dealers, their suppliers and our customers in those markets," Harley Davidson officials said in a statement.
Roughly 16% of Harley Davidson's sales are to Europe, the Milwaukee Journal Sentinel reported.
"We are extremely worried about the consequences of a trade war and are urging the White House to not advance with this plan," said a spokeswoman for Ryan in a statement on Monday.
Jeremy Dever, director of operations for Kentucky Artisan Distillery, said whiskey accounted for over $1 billion of the U.S.'s total $1.6 billion spirits exports last year. Dever said over 5 million barrels of whiskey are produced in Kentucky, and much of the industry's success is "hedged on the EU … continuing to consume the whiskey as a whole."
Rep. Brett Guthrie, a Kentucky Republican, said the bourbon industry is a major employer in the Bluegrass State's second congressional district, which he represents, and possible "back and forth" tariffs between the EU and U.S. would hurt the American economy.
Dever said nearly 70,000 employees of whiskey factories across Kentucky would be hurt.
Ashli Watts, senior vice president of public affairs at the Kentucky Chamber of Commerce, said in an email that the chamber is concerned about the possibility of asymmetrical retaliation by foreign countries against other Kentucky-based industries.
"Kentucky is a net winner by selling our manufactured goods and agricultural products to other countries," she said. "Many Kentuckians depend on selling our products around the world for their jobs."
However, though the European market is significant for whiskey manufacturers, Russell Walker, a professor at Northwestern University's Kellogg School of Management, said markets in Asia and the Americas will provide enough customers for the industry to survive.
Hamilton said that the EU is not only trying to provoke top Republican lawmakers with its tariffs, but also make it clear that Trump's plans will have a wide-sweeping impact he may not be prepared for.
Hamilton said Trump may back away from imposing tariffs, with lots of lobbying and pushback headed his way.
"The president is not really known for sticking to one course of action," he said.
---
Published in conjunction with
WASHINGTON —The United States needs to adjust its labor laws and regulations that are holding back growth of an expanding technology-based economy, Labor Secretary Alexander Acosta said Thursday.
Speaking to the U.S. Chamber of Commerce Technology Engagement Center's new economy group, Acosta said U.S. labor laws and regulations were "designed in the time of time cards."
"The growth and the strength of this new economy is really in this entrepreneurial space and it is [held back] by these laws," Acosta said.
The working group is focused on educating and retraining American workers to better compete in a 21st century, technology-driven workplace and make them fit for jobs with companies that make up the "new economy." They include ride-share services like Uber or Lyft, food delivery apps like Postmates and online marketplaces like Etsy.
The rise of new economy companies and jobs represents a shift in the economic landscape, but a majority of Americans lack confidence in the preparedness of workers and policymakers to adapt to it, a recent Morning Consult poll found.
Cheryl Oldham, a senior vice president at the Commerce Department's center for education and workforce, said she and other members of the Chamber of Commerce Technology Engagement Center believe "free enterprise is the single greatest provider of opportunity in this country" and want to be sure the new economy companies don't have roadblocks.
A skilled and educated workforce is also crucial for the companies' success, she said.
Morning Consult polled 500 employees of new economy companies and found that workers were drawn to these types of jobs because they offer flexible hours and an easy way to supplement an existing income.
Still, only a small share of workers — around 14 percent — work full time, or 30 hours a week, for new economy companies. Four in five say they have an additional full- or part-time job.
But Oldham and others said the new economy employers are considering providing employees with benefits like health insurance.
Acosta said Thursday he wants to open discussions health care and employee benefits. Morning Consult's poll found that a majority of Americans support public-private collaboration when it comes to drafting legislation that deals with these new economy companies and jobs.
Philip Minardi, the head of public affairs at Expedia and a co-chair of the working group, said  said he is seeking out to do just that by working with government on every level to ensure policies and regulations work for employees, employers and the community.
"Being able to effectively collaborate with folks in the public and private sector is more important today than it ever has been before," Minardi said. "We believe that only through collaboration … can we see effective public policies."
WASHINGTON – Otto Madrid is a former temporary protected status holder turned small business owner and citizen who fled El Salvador in 2001 because of devastating earthquakes.
After arriving in the U.S., he settled in a Virginia suburb of Washington and got a job as a painter. Now the 38-year-old Salvadoran American has his own contracting company – JPN Masonry.
He became a citizen in 2010 after some prodding from his wife ‒ a dual citizen ‒ and calls it "the best decision of my life", alluding to the Trump administration's decision in January to end TPS protections for El Salvador immigrants in the U.S. The program allows immigrants to legally live and work in the U.S. after their home countries have been struck by natural disasters or war.
"I was 22 years old when I was forced to leave [El Salvador] due to the earthquakes," Madrid said. "I knew that despite this tragedy I could get ahead in terms of my career by going the U.S. so when I heard the news of TPS being canceled I immediately felt myself being put in those shoes again and it was like, 'Man, this is going to be tough for a lot of people.'"
El Salvador is the fourth country for which the Trump administration has repealed TPS immigration in the past year; the others are Haiti, Honduras and Nicaragua. Salvadorans comprise 195,000 of the estimated 325,000 total TPS beneficiaries, according to the Center for Migration Studies.
Salvadoran TPS recipients have until July 2019 to either get green cards or start the citizenship process; otherwise, they will have to leave the U.S.
President Donald Trump also rescinded the Deferred Action for Childhood Arrivals program last fall, which granted work permits to nearly 700,000 undocumented children brought into the country illegally by their parents. Democrats in Congress are trying to save the program before it expires in early March.
Trump's executive orders ending DACA and TPS for the four countries combined with the immigration plan he unveiled during his State of the Union speech show the administration's commitment to rein in both legal and illegal immigration. Trump has said reducing the TPS program is staying true to the "temporary" nature found in the name of the program.
According to the American Immigration Council, Salvadorans have the highest rate of workforce participation out of all TPS recipients, at 88 percent in the six states in which they are concentrated ‒ California, Florida, Texas, New York, Virginia and Maryland.
"This unfortunate decision by the Trump administration doesn't make economic sense as the U.S. GDP will lose not only all the wages of TPS holders, but also the fees they pay the government every 18 months to stay in the country," Roberto López, vice president of the Salvadoran Chamber of Commerce in Washington, said.
According to a policy report by the Immigrant Legal Resource Center, the U.S. GDP could drop $42.5 billion over a decade by ending TPS for El Salvador, Haiti and Honduras.
Carlos Romero, an economist at Encompass Wealth Management, said that most TPS recipients are hardworking taxpayers and are active participants in important sectors of the workforce such as construction, hospitality and landscaping.
However, others believe the program's cancellation will help the American economy.
Ira Mehlman, media director at Federation American Immigration Reform, an organization that favors reducing immigration levels, believes that repealing the TPS program won't hurt the economy and will in fact free up jobs for American citizens or legal immigrants who aren't currently participating in the workforce.
"When you have people here on TPS, a significant percentage of their incomes are sent back to their home country as remittances," he said. "Overall it's a very small percentage of our labor force that's being asked to leave, as out of 200,000 Salvadoran TPS recipients obviously not all of them are working and contributing to the economy."
Vanessa Romero, a legal assistant at the Association of Salvadorans in Los Angeles, said that many Salvadorans because they fear that returning to their home country will put them in danger due to ongoing gang violence.
"Our clients have been calling us daily wanting to know when they'll be able to renew their work permits because employers here are asking to see their physical work permit without which they'll lose their jobs and be laid off from work," she said.
López, the D.C. Salvadoran Chamber of Commerce official, emphasized the impact that potentially losing 40,000 Salvadoran workers ‒ the largest immigrant group in Washington ‒ could have on the D.C. economy and infrastructure.
"For the last 40 years D.C. has been built and maintained by Salvadorans," he said. "We've been effectively woven into this society, and now we're even business owners who've been paying taxes and earning wages."
Madrid said his company, JPN Masonry, is a good example of that impact. The consequences of ending TPS for El Salvador will hurt his company on several levels, he said, because bricklaying work is typically quite physically demanding and requires professional manpower that's already difficult to find.
"Fifteen to 20 percent of our employees are Salvadorans with TPS, and they're the people who really do want to work and who stay with you for a long time," he said. "If we already have a lack of manpower, losing those hard workers is going to make it very hard to replace them."
Published in conjunction with   

WASHINGTON – Electric and self-driving cars could have real environmental benefits and make more public space available, Anand Shah told a panel discussion at the Center for Strategic & International Studies Wednesday. How? Because such vehicles could allow cities to get rid of "these pesky things called cars that are laying around all the time," said Shah, a senior adviser at the global business strategy firm Albright Stonebridge Group.
The key to making these cars environmentally friendly is to use them efficiently, T. Donna Chen, assistant professor of civil and environmental engineering at University of Virginia, said. Apps can do this by through two formats: car-riding and ride-sharing, which pair passengers with vehicles sequentially one rider at a time or pairing multiple riders at a time in a self-driving format. These formats would have more widespread environmental benefits. One of those would mean cutting back on the amount of land in cities devoted to parking.
Instead, ride-sharing could allow areas devoted to parking to be repurposed for other municipal needs. Using the cars throughout the day could mean far fewer cars would be needed. "A personal vehicle is used about 3.8 percent of the time. That means it sits for 23 of 24 hours a day. In order for us to deal with those cars … we have to have parking spaces on the road," said Shah. As an example, Shah pointed at "malls in Texas that can hold thousands and thousands and thousands of cars." In New York City and Washington, D.C., he added, 30 percent of public space is allocated to parking.
"If I were a city planner, I would drool over the opportunity to get back space. I can create new parks, I can create new low-income housing, I could make congestion better," Shah said.
But Chen said that the impact of a self-driving car will ultimately depend on how people use them. In some scenarios, a self-driving car could rack up more miles than a non-self-driving car if a person had its autonomous car run errands while they're at work or had its car drive miles away to avoid higher parking fees – posing more environmental concerns than before.
China is one country which has already started embracing electric and other new-energy vehicles as well as self-driving cars.
"If China were to move toward a mobility model that included electric, autonomous vehicles where there was significant ridesharing, that might radically increase the market," Scott Kennedy, deputy director for the Freeman Chair in China Studies at the Center for Strategic & International Studies, said.
The CSIS estimates that the Chinese government has spent $51 billion in subsidies and price rebates for electric vehicles, subsidies for new-energy-related infrastructure like charging stations, research and development, and vehicle procurement between 2009-2017. In that same period, that has amounted to $146 billion in vehicle sales. As a leading manufacturer and consumer in the automobile market, self-driving cars would expand China's market.
WASHINGTON – Virtual currencies and the online platforms where they are traded must be regulated by the government, top financial regulators told lawmakers Tuesday.   
Jay Clayton, chairman of the U.S. Securities and Exchange Commission testified in front of the Senate Banking, Housing and Urban Affairs committee hearing along with chairman of the U.S. Commodity Futures Trading Commission, J. Christopher Giancarlo. 
Collective market capitalization of cryptocurrencies topped $700 billion last month, Clayton and Giancarlo said in a Wall Street Journal column in January. In December, the value of an individual bitcoin shot up to over $19,000. But the price has been gradually decreasing and yesterday the price had dropped to roughly $7,000, underscoring the cryptocurrency's volatility.  
"We should all come together and have a coordinated plan to deal with the virtual trading currency market," said  Clayton. Clayton explained that there's an assumption that "they are regulated in the same way a stock exchange is regulated and it's far from that."  
Created in 2009, bitcoins allow people to buy things anonymously and are typically stored in a "digital wallet" ‒ either in a person's computer or in the cloud.  
With a lack of federal oversight, bitcoins have been traded over "bitcoin exchanges" like Coinbase and Bitstamp, which are not regulated like traditional security exchanges. It also means that bitcoin is more vulnerable to being stolen by online hackers.  
Ranking committee member Sen. Sherrod Brown (D-Ohio), said it's "critical" that regulators understand the risks of emerging technologies on the markets.  
Brown called the volatility of Bitcoin "remarkable", and said its immense growth has "shown us the intersection of ingenuity and greed." He expressed concern that when banks commit wrongdoing they simply pay a fine and avoid major punishments, a practice he fears may continue in the unregulated cryptocurrency network. 
"I'm concerned it's business as usual when it comes to violations of big banks through potential abuses in the virtual currency market," he said. 
The SEC and CFTC, in particular, are concerned about cryptocurrency regulation because some of the virtual currencies have characteristics similar to exchanges and contracts that the SEC and CFTC oversee. Initial coin offerings (ICOs) are an unregulated fundraising tool that companies use to raise money in the form of cryptocurrencies like Bitcoin. ICOs are similar to initial public offerings (IPOs), where investors buy company shares. While IPOs are regulated as securities by the SEC, ICOs are not.  
The CFTC regulates futures and options markets. Futures contracts is an agreement on an exchange that an asset will be bought or sold a predetermined time in the future at a fixed price; options contracts is an agreement between a buyer and seller to give the purchase the option to buy or sell an asset at a predetermined time in the future with an agreed upon price. Because bitcoin acts like an asset, allowing an investor to buy or sell it, the CFTC also wants to regulate the cryptocurrency. 
"When you have an unregulated exchange, the ability to manipulate prices goes up significantly," Clayton said during his testimony. "An asset that's highly volatile is not an effective means of exchange, you expose yourself to significant risk using it."  
Aswath Damodaran, professor of finance at New York University Stern School of Business, explained "there is going to be a digital currency because we live digitally" but that bitcoin's volatility comes from the fact the first phase of market and technology disruption is always messy. 
Sen. Mike Rounds (R-SD) asked Giancarlo if virtual currencies such as Bitcoin are currently being traded as commodities or securities, but Giancarlo said that characterizing bitcoin into one category proves to be a challenging task as it has characteristics of multiple different things. 
"Bitcoin has been described as a medium of exchange, a store of value or a means of account ‒ and those three things have different connotations to them," he said. "From the CFTC's point of view, when it's used as a store of value it's very much an asset, like a commodity. The problem is we don't have regulatory authority in the cash market, which means we can't set the standards, but what we are doing is looking for fraud and manipulation, and we intend to be very aggressive."  
Giancarlo also discussed the measures that the CFTC is taking to protect investors from falling prey to fraudulent schemes. 
"We hired our first Chief Innovation Officer, teamed up with the Consumer Financial Protection Bureau to educate consumers and created a virtual currency task force that has brought out three violations so far," he said. "Word is getting out that we will go after misconduct, and I think you're starting to see that reflecting in the price of bitcoin." 
Damodaran explained that SEC and CFTC can only educate individuals so much about the risks of trading bitcoin. 
"You can't inform people who are greedy. You can't inform them of the risk, they don't care," Damodaran said.  
Chairman Clayton said that he is confident that the enforcement division at the SEC will "police securities laws vigorously" and put out warnings for investors looking to purchase virtual currencies. However, hiring enough qualified personnel is proving to be a big challenge for the agency.  
"We have a hiring freeze at the moment, and could use more people working in enforcement and in trading and markets," he said.  
But that can't be a task for U.S. regulators to tackle alone, Damodaran said, stressing that the challenge requires global coordination with international groups like central banks.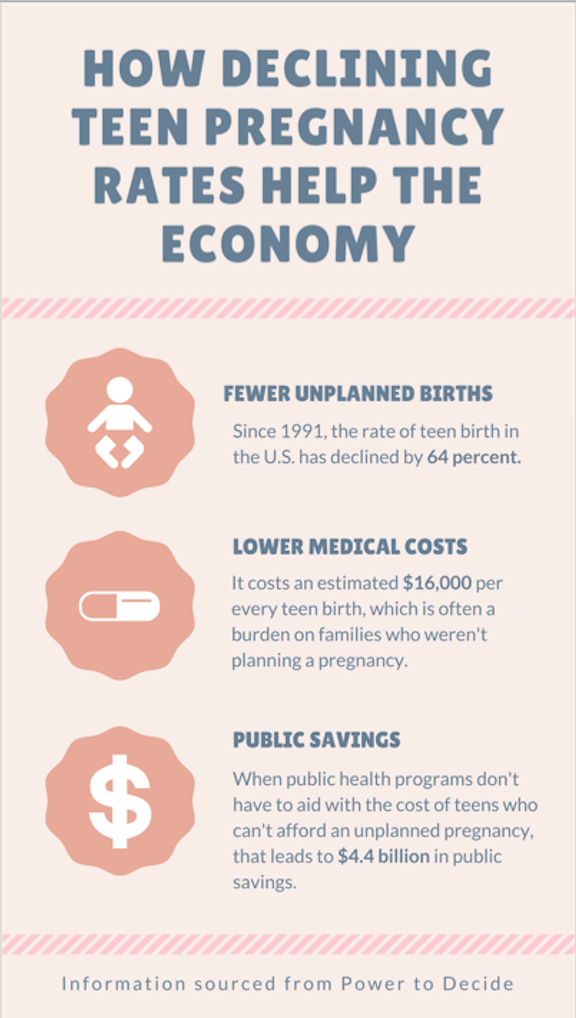 WASHINGTON — The substantial declines in teen pregnancy over the last 20 years have saved the country billions of dollars, a sign that President Donald Trump's recent cuts to teen pregnancy prevention programs could end up costing the government in increased spending on safety net programs for teen moms, a pregnancy prevention group said Wednesday. 
"Now more than ever, our political climate and rhetoric is particularly polarized," Power to Decide researcher Kelleen Kaye said. "Having objective empirical data that emphasizes the importance of prevention is particularly compelling, because even though there's been a lot of progress, we still have a long way to go." 
The Department of Health and Human services cut $213.6 billion in grants to teen pregnancy prevention programs in July 2017.
In November, HHS granted $10 million to pregnancy prevention programs that include abstinence research.
In July, the Department of Health and Human Services cut $213.6 million for grants to teen pregnancy prevention programs across the country working on statistics-based approaches. In November, HHS announced a $10 million research grant endeavor to improve pregnancy prevention programs, including efforts that promote abstinence, although that means the programs still faced significant net reductions in funding. 
The organization behind the recent findings, Power to Decide, released a report last week that said declines in teen pregnancy led to a $4.4 billion savings in 2015 alone, the most recent year for which data was available.  Kelleen Kaye said the group started this research over two years ago, and she hopes this report underscores the importance of continuing teen pregnancy prevention programs in today's political climate. 
Power to Decide estimates that each unplanned teenage birth costs $16,000.
In 2015, the U.S. avoided 428,000 unwanted teenage births, resulting in significant cost reduction.
The research quantified the cost of providing medical and economic support during pregnancy to be $16,000 per teen birth in 2015. It estimated that prevention programs averted 428,000 births based on trends since 1991, and nearly 75 percent of those avoided births would have required the use of public programs – resulting in the consequent savings when those births were avoided. 
"Prevention pays off," Power to Decide CEO Ginny Ehrlich said on a teleconference. "Prevention is an investment that saves money in the long run, and it allows young people to live their best lives." 
The $16,000 per-birth cost, according to Power to Decide researchers, covers prenatal, labor, delivery and postpartum care for the mother and one year of infancy care for the child. These expenses are often covered by programs such as Medicaid, Women Infant and Children, Temporary Assistance for Needy Families and the Supplemental Nutrition Assistance Program.   
But some researchers caution against looking at these raw numbers in an overly simplistic way. Duke University Economics Professor V. Joseph Hotz pointed out that while declines in teen pregnancy may have contributed to government savings in public health programs, society may be paying the cost elsewhere, such as in the form of the costly earned income tax credit policy. 
"This may come off as, ok, public health costs went down," Hotz said. "But did society pay more? We really need to do the total cost-benefit analysis." 
The EITC is a tax subsidy for low-income families, and larger credits are available to families with more children. According to the libertarian Cato Institute, the EITC puts a $60 billion cost on other taxpayers. While most of the EITC beneficiaries were not teenage mothers, Hotz points out that this may be one way society is offsetting the $4.4 billion it's saving in public health programs designed to help with teenage childbirth. 
The number of sexually active teens declined by 16 percent between 1988 and 2015.
Dr. Michael New, an associate scholar at the pro-life Charlotte Lozier Institute, agreed that reductions in teen pregnancy can have beneficial economic effects. However, he criticized the study for failing to acknowledge that declines in teenage sexual activity also contributed to declining teenage pregnancy rates. According to the Centers for Disease Control and Prevention's National Survey for Family Growth, between 1988 and 2015 the percentage of teenage boys who had had sex fell from 60 percent to 44 percent. 
Despite contentions over the data's implications, Power to Decide said that the substantial strides prevention programs have made in preventing teen childbirth have improved society. The number of teens who had unplanned births dropped 64 percent between 1991 and 2015, the group said, and mainly credited increased contraception access and education.  
WASHINGTON – The recently passed federal tax bill is one of the most significant tax code rewrites in U.S. history, according to Laura Wheeler, a senior fiscal researcher at Georgia State University. Wheeler and four other tax experts, speaking Wednesday at the Urban Institute, said that because states directly model their tax codes from federal policies, most states are now facing the need for significant tax overhauls, which could mean big changes for state taxpayers.
"The easy part was passing a bill in the middle of the night," Sandra Beattie, the deputy director of the New York State Division of the Budget, said. "The hard part is actually taking that bill to maintain the economic well-being within your state."
State legislators are rushing to determine exactly how the upcoming changes will affect their constituents, particularly because the fiscal year is already well under way. Taxpayers are worried about how they will be affected. Here are some of the main changes the panelists predicted state taxpayers will see in the upcoming months.
Property tax changes
Under the old tax code, state taxpayers received a state and local tax deduction if they owned property. The policy was intended to encourage home ownership, which would then increase spending and boosting economic growth.
Under the new tax code, however, the state and local deduction is capped at $10,000. States like New York, where the average property tax deduction has been $22,000, could face pressure to reduce or not increase state taxes as homeowners are hit with higher federal tax bills. The experts said that the state and local deduction cutback primarily impacts states like New York or California, where property taxes are higher and people tend to be wealthy enough to own large amounts of property.
In Beattie's home state of New York, Gov. Andrew Cuomo issued in an executive order in December that allows local governments to collect property taxes earlier than usual. This was an attempt to offset the estimated $14 billion deficit the change would create for New York. Other states, such as California and Maryland, have also attempted to pass legislation to circumvent the policy.
New York will be destroyed if the deductibility of state and local taxes is included in any final plan that passes the House.

— Andrew Cuomo (@NYGovCuomo) October 26, 2017
Laura Wheeler, a senior fiscal research associate at Georgia State University, said her home state of Georgia has not yet decided how it will address the state and local tax changes, but she does not anticipate the widespread panic New York experienced, particularly in states where many of the households make under $100,000.
State withholdings
The new tax law also rewrote the federal tax withholding tables. If states follow suit and adopt new, similar withholding guidelines, which many are expected to do, some taxpayers could soon see a boost in their take-home pay.as lower amounts of taxes are withheld.
"As the feds do, they think about the feds, and don't think about the implications to the states," Wheeler said. "Things are going to change dramatically, and every state is doing something different."
Taxpayers may want to consider a conservative approach toward the amounts they have withheld from their paychecks for state and federal taxes in case states make tax changes later this year.
Hicks warned taxpayers that "they're on their own" to make sure they're not underpaying their state and federal taxes.
How much will taxpayers really be affected?
In the end, the experts said, the degree to which taxpayers will be directly affected will depend on how much of the federal policy their state adopts.
"Regardless of which state you're in, this is the biggest breach the federal government has had into state budgeting processes," Beattie said. "Now we know what we're dealing with, now we know what we can analyze. However, on the backs of that we still have additional, significant cuts to domestic programs in the states, and all of that factors into our discussions."