Latest in Health & Science News
Get up-to-date health & science news from our reporters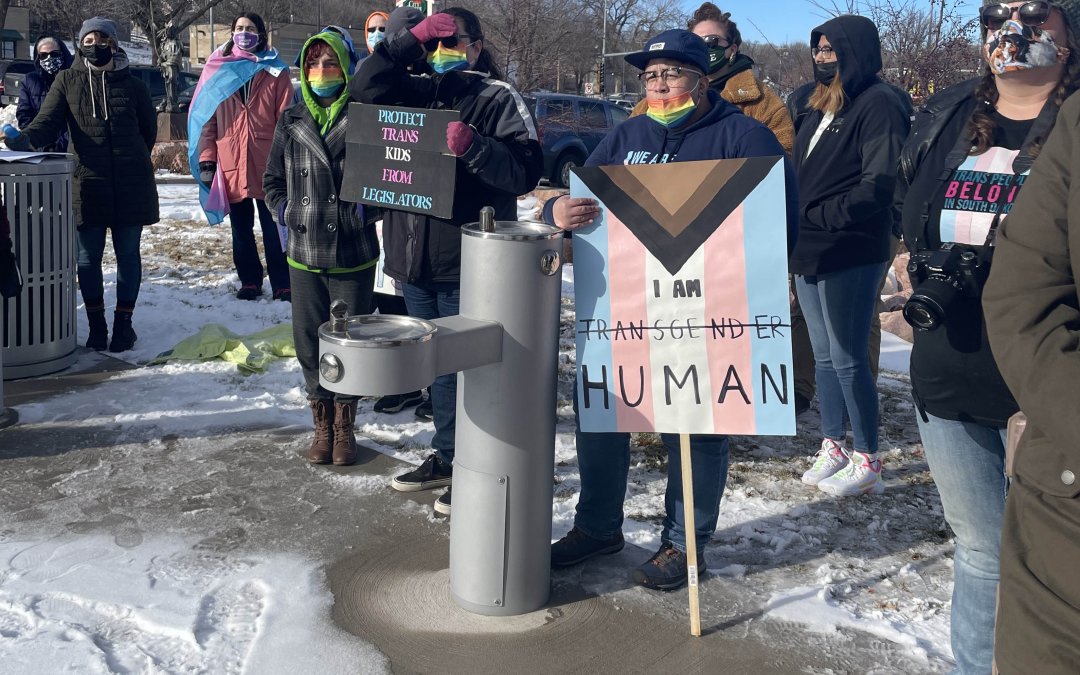 Less than a month into the new year, the South Dakota Senate passed an anti-transgender measure, an early indication of a spike in similar legislation.
read more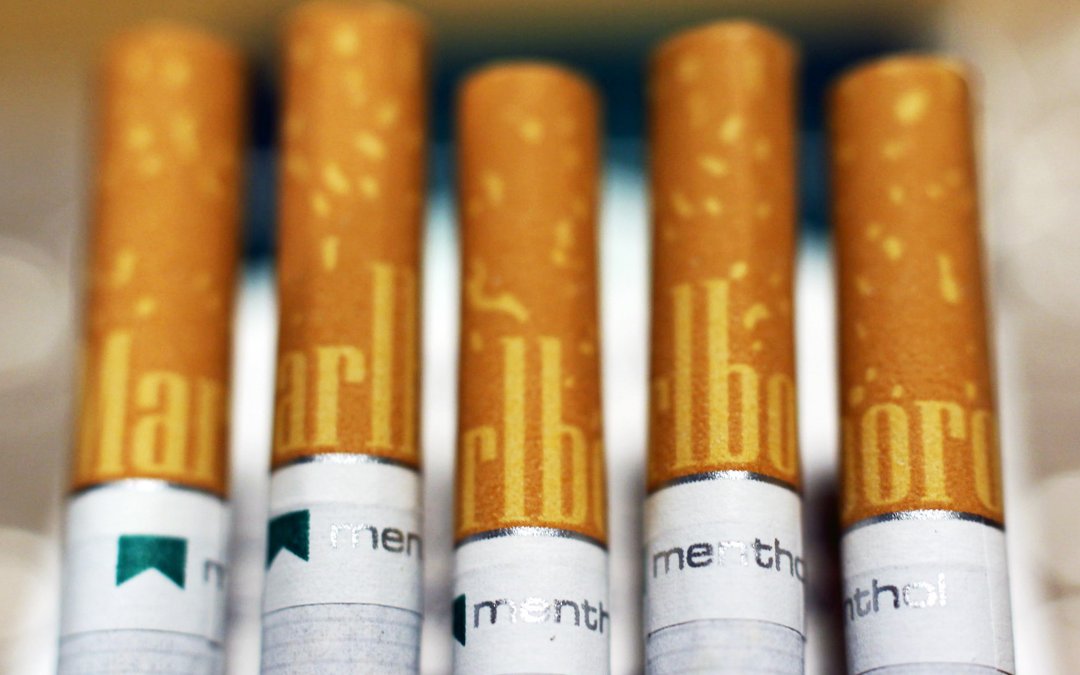 About one in five lesbian-, gay- and bisexual-identifying adults smoke cigarettes, compared to about one in seven adults who identify as straight. A new report by the American Lung Association says marginalized individuals are targeted by the tobacco industry.
read more
WASHINGTON — Federal officials are urging a U.S. House committee to support President Joe Biden's proposal to strengthen regulations on all fentanyl-related substances, with one calling it the most dangerous drug he's seen.
The Biden administration recommended in September that all fentanyl-related substances be permanently classified as Schedule I drugs, which are defined as having no medical use. Anyone convicted of selling Schedule I drugs, which also in include heroin and LSD, faces a prison sentence of up to 40 years.
Biden's proposal also includes creating an easier process for scientists to obtain all Schedule I substances, including fentanyl, for research purposes. Researchers have to receive federal approval to obtain the drugs and often implement extra security, making it difficult to test and research, according to testimony submitted by National Institute on Drug Abuse.
The CDC reported in November that drug overdose deaths in the U.S. surpassed 100,000 during the 12-month period ending in April, a 28.5% increase from the same period last year.
Research suggests the recent surge in overdose deaths was driven by the illegal manufacture of fentanyl, a synthetic opioid 50 to 100 times more potent than morphine. In 2019, synthetic opioids, which are primarily fentanyl-related, accounted for nearly 73% of all opioid-involved deaths, the CDC found.
"I've had the privilege of serving the DEA for over 20 years. I've never seen anything as dangerous as fentanyl," Louis Milione, principal deputy administrator of the Drug Enforcement Administration, said during the Thursday hearing of the House Committee on Energy and Commerce.
Fentanyl is often mixed with other illegal drugs such as heroin and cocaine, and with fake prescription pills, creating a powerful, lethal combination that has been tied to overdose deaths, according to the National Institute on Drug Abuse.
More than 9.5 million fake pills containing fentanyl were seized in the U.S. through Sept. 27 of this year, which is more than the last 2 years combined, according to the DEA.
Recently, health officials in New England issued warnings about fentanyl-laced marijuana. Since July, there have been 39 reported overdoses requiring the use of naloxone to reverse overdoses in Connecticut. All people involved said they only used marijuana. Similar cases have been reported in Vermont.
The DEA's Milione said permanently placing fentanyl-related substances in Schedule I would make it easier for the agency to seize substances before they enter the country. Illegal fentanyl is made mostly in foreign labs and smuggled into the U.S. through Mexico, according to the DEA.
"It is absolutely necessary to control substances yet to be made and yet to be available in our communities," Kemp Chester, senior adviser at the Office of National Drug Control Policy, testified Thursday.
Nearly 100 advocacy groups sent a letter to Congress in October protesting the proposal, saying that the government should invest in public health solutions — harm reduction and treatment — instead of broad criminalization. The proposal would worsen racial disparities, they suggested. In 2019, 68% of those sentenced for fentanyl-related substances were people of color, according to the United States Sentencing Commission.
Rep. George Butterfield, D-NC, also said he was worried people of color would be disproportionally hurt by stricter scheduling.
Chester acknowledged that "we can do unintended harm by doing that [scheduling]," but he pointed out that the proposal would eliminate mandatory minimum sentences for fentanyl-related substances.
Details of planned changes to the Schedule I research registration process can be found in testimony submitted by the National Institute on Drug Abuse.
The Biden administration invested $4 billion in the American Rescue Plan this year to expand access to substance use disorder services, including $30 million to support harm reduction — ways to acknowledge the dignity of people who use drugs and bring them to a community of care.
Organizations now have access to federally funded fentanyl test strips, which help identify fentanyl in other drugs, the CDC announced in April.
Rural and other underserved communities such as jails and prisons have easier access to treatment because the DEA in June eliminated separate registration requirements mandated in a decade-long moratorium.
On Tuesday, New York City authorized two supervised injection sites, which would provide clean needles, naloxone to reverse overdoses, and other addiction treatment.
For fiscal 2022, the Biden administration has proposed spending $41 billion to combat the overdose crisis, including $10.7 billion for harm reduction and recovery support services.
---
Published in conjunction with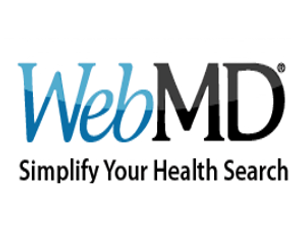 WASHINGTON — In the summer of 1981, the Centers for Disease Control and Prevention reported a rare type of pneumonia afflicting five otherwise healthy gay men in Los Angeles. The cases would be identified a year later as the first AIDS diagnoses in the U.S., and the beginning of an epidemic that has since claimed the lives of more than 700,000 Americans.
Forty years later, President Joe Biden reaffirmed the United States's commitment to end the HIV/AIDS epidemic by unveiling a new national strategy at a White House event commemorating World AIDS Day on Wednesday.
"We saw entire communities devastated by this disease, particularly among LGBTQ+ individuals and members of racial and ethnic minority groups," Biden said. "That generation endured the brunt of this epidemic—losing friends, loved ones, family members, partners—instead of being seen and being recognized."
The administration's approach includes a new focus on engaging the private sector and an emphasis on addressing the social determinants of health that influence HIV risks and outcomes.
"This strategy provides a roadmap for ending the epidemic by advancing equity, expanding resources and engaging those who have lived with this struggle," Becerra said in his opening remarks. "There are a lot of young people who don't even remember what [the start of this epidemic] was like, but there are still people who do."
The incident rate for HIV has steadily declined since the inaction of the Reagan administration led to a peak of approximately 130,000 new infections per year in the mid-1980s, according to the National Institutes of Health.
The Biden administration plans to reduce transmissions by 90% in the next decade—from the current HIV incidence rate of 36,000 infections per year—lowering the rate to fewer than 3,000 annual infections by 2030.
"It's not a hyperbole to suggest that we are within striking distance of eliminating HIV transmissions," Biden said.
More than 1.2 million people live with HIV or AIDS in the U.S., the vast majority of whom are sexual, racial and ethnic minorities. Of the gay and bisexual men who accounted for 69% of new infections in 2019—the most recent year with publicly available data—more than two-thirds were Black or Latino, the two racial groups with the highest rates of infection.
In a briefing Tuesday night, senior administration officials distinguished the updated national strategy from past efforts for its "whole-of-government approach" that "recognizes racism as a serious public health threat." They also underlined "a new focus on people with HIV who are aging"— as new treatments and technology continue to prolong the life expectancy of HIV-positive individuals in the U.S.
Senior administration officials also highlighted Biden's inclusion of unprecedented funding to combat the HIV epidemic in his federal budget proposal for fiscal 2022. The budget would direct $670 million to the Ending the HIV Epidemic in the U.S. initiative—a 65% increase from the current fiscal year; the program is a collaboration between federal agencies and the White House to reduce rates of HIV infections and deaths caused by AIDS.
"[The Ending the HIV Epidemic initiative] will provide additional support to the 50 jurisdictions where more than half of the country's new HIV diagnoses occur, as well as seven states with a disproportionate occurrence of HIV in rural areas," Health and Human Services Secretary Xavier Becerra said Wednesday before Biden's remarks.
The U.S. spends more than $28 billion on its domestic response to HIV per year, $20 billion of which goes toward annual direct health expenditures for HIV prevention and care.
A major recipient of federal HIV spending is the Ryan White HIV/AIDS Program, which provides care and treatment services for low-income Americans with HIV. The program was first authorized in 1990 and now provides services for more than half of all Americans with HIV.
WASHINGTON — Hospital groups and some members of Congress are demanding Democrats drop the proposed reduction in federal funding for some hospitals that serve large numbers of uninsured patients in the Biden administration's $1.7 trillion social spending bill, which passed in the House and now awaits a vote in the Senate.
The Build Back Better act would reduce the payments made to hospitals that treat many uninsured or low-income patients who may not be able to pay. These payments are known as Disproportionate Share Hospital payments.
The Build Back Better act would make cuts to those payments under the premise that expanding Medicaid under the Affordable Care Act make up for those subsidies.
Some hospital groups and lawmakers have called the cut in funding "punitive" because it only would cut the hospital funding in the 12 states that have not expanded Medicaid under the ACA.
"It has everything to do with wanting these states to expand Medicaid and trying to withhold financial payments in order to penalize state like Florida that have not expanded Medicaid," said Mary Mayhew, president of the Florida Hospital Association.
The penalty would be experienced by hospitals and those who depend on hospitals for access to healthcare, Mayhew said.
In a letter to Congress, eight hospital associations, including America's Essential Hospitals and the American Hospital Associations, stated that increasing the number of Americans with healthcare coverage should not come at the expense of vital funding for hospitals, especially at a time when hospitals are still treating many COVID-19 patients.
"The last thing Georgia hospitals and patients need right now is a reduction in federal funding, especially as they're working overtime to keep our families and communities safe and healthy during this pandemic," Sen. Raphael Warnock, D-Ga., said in a statement. "I vehemently oppose this provision."
On Nov. 1, Warnock, along with other Democrats from Georgia, sent a letter to Senate Democratic leader Charles Schumer and House Speaker Nancy Pelosi demanding the removal of the DSH cuts.
Florida and Georgia are among the 12 states that have not expanded Medicaid and rank in the Top 5 in rate of uninsured people calculated by the U.S. Census Bureau in 2019.
Some analysts said the insurance expansion in the Build Back Better act could offset the cut in hospital funding. Researchers from the Urban Institute said in a report that in a year, hospitals would receive $6.8 billion in new spending from the subsidies, "about 15 times larger than the expected DSH cuts of $444 million."
"There are flaws in that argument," said Shoshana Krilow, senior vice president of public policy and government relations at Vizient, a healthcare services company, "History has taught us that it's just not true that everyone will, immediately, get coverage on the marketplace."
There is no penalty if people opt not to purchase insurance under the Affordable Care Act. The tax penalty was removed in 2018, under former President Donald Trump's tax cut bill passed by Congress in 2017.
While it might take years of education and outreach for people to purchase insurance, the DSH payment cuts would go into effect immediately, Krilow said.
She also pointed out that the bill would only subsidize the insurance expansion from 2022 to 2025, while the cuts to the DSH payments would be permanent.
"What's important to note is that the impact is going to be felt by a fairly small number of hospitals that really rely on these DSH payments," said Beth Feldpush, senior vice president of policy and advocacy at America's Essential Hospitals.
Without the DSH payments, essential hospitals would have to reduce hours at outpatient clinics, and cut staff and social services workers, Feldpush said
"Hospitals would have to make harder and harder decisions," she said.
Six Republican senators, including Ted Cruz of Texas, Marco Rubio of Florida and Marsha Blackburn of Tennessee, are requesting additional economic analysis of the DSH payment cuts from the Congressional Budget Office before the Build Back Better act goes before the Senate. They sent the request on Friday, the same day the bill passed in the House.
"The sweeping federal overreach pushed by the Biden administration is a direct attempt to punish states like Tennessee providing personalized care for our vulnerable communities," Blackburn said.
If the provision of hospital funding reduction is signed into law, the Congressional Budget Office estimated that the affected hospitals could lose $35 billion over 10 years.
---
Published in conjunction with

WASHINGTON — A proposed amendment to the Indian Health Care Improvement Act is intended to improve health care access for American Indians who live in urban areas, its advocates say.
The Urban Indian Health Confer Act would require the Department of Healtah and Human Services to consult with the 41 Indian organizations — nonprofits governed by Native Americans — on health care policies for the 2.8 million American Indians and Alaska Natives who live in urban areas.
The bill was introduced by Rep. Raul Grijalva, D-N.M., and co-sponsored by 19 members of the House. It passed the House on Nov. 2 and awaits Senate action.
Roughly 70 percent of American Indians and Alaska Natives live in urban areas and face inequities in healthcare access because the Department of Health and Human Services is not required to consult with the urban organizations when it creates policies that impact urban Indians, Grijalva said.
American Indians began to move to urban areas after the Indian Relocation Act of 1956 was enacted. The act incentivized American Indians and Alaska Natives to live in urban areas by promising housing, jobs and healthcare.
Other American Indians have moved off reservation lands to pursue higher education and employment opportunities.
According to the Department of the Interior, the United States has a trust obligation to provide American Indians with health care, education and welfare in exchange for settling Native lands. This trust responsibility also follows individuals once they leave reservation land.

Limited healthcare options
Yet, for many American Indians who move off tribal land, healthcare options are limited.
For Grijalva, the Urban Indian Health Confer Act would improve parity between urban Natives and American Indians living on tribal lands.
"Passage of the Urban Indian Health Confer Act will provide urban Indian health organizations with a critical role in planning and decision making for Alaska Natives and American Indians. I look forward to working with my counterparts in the Senate to get this bill over the finish line and onto the president's desk," Grijalva said in a Nov. 2 press release.
Sunny Stevenson (Walker River Paiute), the federal relations director for the National Council of Urban Indian Health, said Urban Indian organizations are under-resourced, underfunded and not found at all in all metropolitan areas.
Stevenson said the bill supporting urban Indians will not cut into IHS funding and will not disadvantage Indians living on reservations.
"An urban confer policy with any part of the administration does not conflict, supplant or undermine any tribal consultation or government to government relationship," Stevenson said.
Monumental benefits
RoxAnne Unabia (Chippewa), executive director of the American Indian Health Service of Chicago, said benefits of the confer act would be monumental.
"We're hoping through urban confer, we're able to explain and discuss with Congress how severely funds are needed for urban natives," Unabia said. "I have so many people who are opting to pay for their heat versus coming in for a visit."
With additional funding, Unabia hopes to hire specialists, such as rheumatologists and cardiologists, to come into the clinic to better assist urban Indians.
American Indians are disproportionately affected by health problems, including lower life expectancies and higher rates of chronic disease, such as diabetes, according to the Indian Health Service.
Unabia said the clinic has to outsource appointments, meaning urban natives pay more and wait longer. Additional funding also could bring down co-pays for medications, which many of her patients cannot afford.
"Our patients have to decide between paying utilities, paying rent and buying prescriptions. And they want to keep living in their homes. They want a roof over their heads and their families' heads," she said.
Lack health insurance
Unabia said 40% of her patients are uninsured because they don't qualify for Medicare and Medicaid, and many urban Natives do not have health insurance.
"When families were on the reservation, we were always told it's part of your treaty right to receive health care," Unabia said. "But the U.S. government has never fully fulfilled any treaty obligations."
For Stevenson, an HHS-wide urban confer policy would be the first step toward improving urban Indian health, but confers need to be monitored to prove successful. She said it's important for Urban Indian Organizations to complete a satisfaction survey after conferring with a federal agency. Then, the summary of feedback should be made public immediately.
"If the administration's interested in furthering transparency, staying accountable, and being held to a high standard, it's important that they release those survey results as they come," Stevenson said.
A confer would become nearly useless, Stevenson said, if federal agencies don't respond promptly. She said Urban Indian Organization leaders recommended a deadline of 30 days.
Stevenson said federal agencies also will need to establish a point person to communicate with Urban Indian organizations. The point person should not only relay information but also be in a position to affect change, she added.
"If you have people on there that are just there to listen and relay information, that's really insufficient," Stevenson said. "You need to have people there at the table who can agree to make commitments on behalf of the administration."
---
Published in conjunction with

WASHINGTON — The inspector general for the Department of Veterans Affairs and advocates from veterans groups Wednesday highlighted systemic failings in how the VA handles military sexual trauma claims.
Studies suggest that as many as one in three female U.S. service members are sexually assaulted. Despite the scale of the problem, however, survivors face systemic barriers in getting benefits for military sexual trauma-related post-traumatic stress disorder, witnesses told a House Veterans' Affairs joint subcommittee Wednesday.
A 2018 report by the VA's Office of the Inspector General found that half of the military sexual trauma-related claims denied by the Veterans Benefits Administration weren't properly processed.
Beth Murphy, executive director of the VBA's compensation service, told lawmakers the mistakes in the processing of these claims were "procedural errors" and the fact that a claim wasn't processed properly doesn't necessarily mean it was wrongly denied.
However, Murphy acknowledged the importance of getting the process right. She said the VBA has made several changes to fix the problem. In her written testimony, Murphy said the changes include enhanced training, revised procedural guidance, ongoing outreach efforts and consolidating military sexual trauma-related claims to specially trained processors.
VA Inspector General Michael Missal said the problem persists, however. A follow-up report by the inspector general published in August found that 57% of denied military sexual trauma-related claims were incorrectly processed. The report also found that the VBA had failed to properly implement any of the recommendations made in the previous report, which Missal called "particularly disturbing."
Murphy pointed to an increase in the overall percentage of military sexual trauma-related claims granted by the VBA, from 57% in fiscal year 2018 to 72% in fiscal year 2021, as a sign of improvement.
However, Shane Liermann, deputy national legislative director for Disabled American Veterans, said a recent poll of his organization's members found that 70% said they had seen no improvement or a decrease in the quality and timeliness of the processing of military sexual trauma-related claims.
"Put simply, VA must do better," Liermann said.
Tracy Farrell, vice president of connections and wellness for the Wounded Warrior Project, said the military sexual trauma-related claims process can be re-traumatizing for survivors because they are repeatedly asked to share the details of their experience.
Katie Purswell, health policy deputy director for The American Legion, said military sexual trauma should be considered its own disability and not a subtype of PTSD.
"Veterans should not have to minimize their experiences by placing it under the subheading 'stressor'" on a PTSD questionnaire, Purswell said.
---
Published in conjunction with

WASHINGTON — Tim Keefe, a Navy veteran from Maine, recounted foraging for food and living like a "caveman" in the months when he didn't qualify for the federal Supplemental Nutrition Assistance Program during a House subcommittee hearing Wednesday.
"It's a desperation I wouldn't wish on anyone," Keefe told the House Nutrition, Oversight and Department Operations Subcommittee, which was examining food insecurity among veterans, active duty military and military families.
Keefe said he was unable to work following an injury and multiple surgeries, but initially received SNAP, or food stamps, for three months while living in a tent in the woods. The $194 a month kept him nourished until it was cut off because of work requirements associated with the program that he could not fulfill.
After several failed appeals, he turned to hitchhiking once a month to a food pantry 25 miles away. When he turned 50 about a year later, the work requirement for SNAP benefits ended and Keefe was once again able to obtain food stamps.
He is one of many veterans and active duty military members who have struggled with food insecurity, according to several government agencies.
"No person should ever go hungry in America. However, it is especially galling to see those who have dedicated their lives to serving our nation struggle to put food on the table," said Rep. Jahana Hayes, D-Conn., who chairs the subcommittee.
From 2015 to 2019, about 16% of veterans between the ages of 18 and 64 lived in food insecure households or households with very low food security, meaning food intake is reduced and eating patterns are interrupted, according to a 2021 Department of Agriculture report.
WASHINGTON — Dr. Anthony Fauci, chief medical adviser to the president, and Sen. Rand Paul, R-Ky., once again traded barbs at a Senate hearing Thursday after Paul accused Fauci of starting the COVID-19 pandemic by funding risky biological research in Wuhan, China.
Paul pressed Fauci to admit guilt and said he should resign. But Fauci would have none of it.
"I have a great deal of respect for this body of the Senate, and it makes me very uncomfortable to have to say something, but he is egregiously incorrect," Fauci said during the Senate House, Education, Labor and Pensions Committee hearing on the next steps in the government's response to COVID-19.
Paul accused Fauci of approving the National Institutes of Health funding in gain-of-function research in Wuhan since 2014. Gain-of-function research is a controversial type of biological research that studies future viruses before they emerge from nature so scientists can learn how to combat them.
Fauci, who is head of the National Institute of Allergy and Infectious Diseases, did not deny the funding but said the research could not lead to the COVID-19 pandemic because the viruses involved were evolutionarily distant from SARS-CoV-2, which is the virus that caused COVID-19.
"I'm unwilling to take any responsibility for the current pandemic. I have no responsibility for the current pandemic," Fauci said.
Paul made similar comments when Fauci testified before the committee in July.
U.S. intelligence agencies on Friday released an unclassified report saying they have reached a broad agreement that the virus was not developed as a biological weapon or through genetic engineering and that China's officials did not know about the virus before the initial outbreak in Wuhan. The origins of the virus remain unknown, they suggested.
At the hearing, Centers for Disease Control and Prevention Director Dr. Rochelle Walensky noted that about 9,000 children ages 5 to 11 have been infected since the beginning of the pandemic and 97 have died.
"As a mother, I know that no parent should have to see their child face long-term complications of an infection or to be hospitalized. We now have a highly effective tool to prevent this disease in our children," she said.
On Tuesday, the CDC approved emergency authorization for Pfizer's vaccine in children age 5 to 11. The child doses are about a third of the doses given to adults. Pediatricians and schools are getting ready to roll out the vaccines this week. Walensky said at the hearing that the vaccine is found to be 91% effective in preventing infections in children in that age group.
Last month, federal regulators authorized booster doses of Moderna's vaccine for people age 65 and older and those with underlying medical conditions at higher risk of exposure — and they approved extra doses of Pfizer's vaccine for the same groups the previous month.
Regulators also approved a booster to Johnson & Johnson's one-shot vaccine for all recipients over the age of 18, as well as "mixing and matching" booster doses among the three available vaccines.
Fauci commended new COVID-19 therapeutics developed by Merck and Ridgeback. In a recent clinical trial, the drug decreased hospitalization and death by 50% in the treated individuals compared with the placebo group, he said.
Walensky emphasized that vaccinations and testing are the first ways to combat COVID-19, but "we need as many tools in this toolbox as possible."
As Thanksgiving and winter holidays approach, Fauci said in a recent television interview, for families whose members are vaccinated, "there's no reason at all why you can't enjoy the holidays in a family way, the way we've traditionally done it all along."
Walensky said at the hearing that as she looks toward the coming weeks and months with some optimism, but "we need to be humble in our response to this virus and to follow the science as we modify evidence and address the pandemic."
Last winter, U.S. COVID-19 cases increased by 180% in the two and a half months between Nov. 1 and Jan. 13, according to the CDC. The rapid rise coincided with the emergence of the Delta variant, a more contagious strain of the virus that's now dominant in U.S. infections.
Additionally, a new subvariant known as Delta-plus has been found in Britain and accounted for about 6% of all coronavirus cases for the week beginning Sept. 27, according to the U.K. Health Security Agency.
Eight states have reported nearly a dozen cases of the new strain, according to outbreak.info, a project investigating COVID-19 that's supported by the CDC. The strain has not been proven to cause more serious illness.

---
Published in conjunction with

WASHINGTON — High coronavirus infection and death rates among workers in the U.S. meatpacking industry went unreported because of a "political decision" to not track cases, according to the report released Wednesday of an investigation by the House Select Subcommittee on the Coronavirus Crisis.
The Occupational Safety and Health Administration did not require meatpacking companies to install safety standards to protect workers during the pandemic, the Select Subcommittee found. OSHA is the agency responsible for ensuring worker safety, but scaled back investigations in 2020, according to the subcommittee report.
OSHA "totally abandoned" workers, Debbie Berkowitz, former OSHA chief of staff, said at a subcommittee hearing Wednesday. The Centers for Disease Prevention and Control recommended businesses enforce social distancing guidelines, but OSHA did not press meatpacking companies to comply so the coronavirus "spread like wildfire," she said.
The subcommittee did not call OSHA officials to testify.
Coronavirus cases among meatpackers were three times higher than earlier estimates, according to the report, and the virus disproportionately hit workers of color. Last spring, 87% of infected meatpackers were racial or ethnic minorities, the CDC found.
The meatpacking industry is made up largely of immigrant and refugee workers, said Berkowitz, and workers are often afraid to speak out against poor working conditions, fearing punishment from their supervisors.
Workers during the pandemic continued to work in close proximity to each other, said American Civil Liberties Union of Nebraska Interim Director Rose Godinez. Godinez is the daughter of two meatpackers, both of whom retired before the pandemic.
More than half of Nebraska's meatpackers are immigrant workers, she said, putting immigrant families and minority communities at higher risk. Last summer, Hispanics accounted for 60% of Nebraska's coronavirus cases, she said, but the Hispanic community is only 11% of the state's population.
Godinez asked subcommittee members to demand OSHA respond to workers' complaints. She also urged members to support comprehensive immigration reform to protect meatpackers who are not U.S. citizens and fear employer retaliation.
Meatpacking companies and the Trump administration "caused enormous pain" to meatpackers and their families, said Select Subcommittee Chair Jim Clyburn.
In an interview before the hearing, Berkowitz said she expects the Biden administration to issue the first protections for meatpacking workers next week by requiring vaccines.
---
Published in conjunction with

WASHINGTON— China's increased efforts in space had the attention of the Senate space subcommittee Thursday, with several senators saying Congress will act to ensure that NASA retains its leadership role in space exploration.
"Nobody's going to out-entrepreneur the United States, that's like famous last words," Sen. Richard Blumenthal, D-Conn., said.
China's Shenzhou-16's three-person crew arrived at China's Space Station on Oct. 16 for a six-month stay, the longest mission in China's history and a feat the U.S. has its eyes on.
"We must work to avoid a Cold War-style space race. Unfortunately, it seems some countries are less committed to this than others," Wyoming Sen. Cynthia Lummis, the top Republican on the subcommittee, said regarding China's emerging space presence.
One program in particular, NASA's Artemis program, plans to have humans return to the Moon, including the first woman and person of color taking these giant leaps by 2024. NASA wants to use data from that lunar mission to land the first astronauts on Mars. The Artemis Accords, an international agreement for these plans, promises cooperation and transparency among nations and public-private partnerships. China is not part of the agreement.
The International Space Station, a major U.S.-led multi-nation partnership, is set to expire. But Redwire Space executive Mike Gold said the Artemis Accords will allow for continued cooperation.
"The desire to unite humanity is the very heart of the Artemis mission," said Gold. "Through Artemis, NASA is assembling the largest, broadest and most diverse international, beyond low-Earth orbit, human spaceflight coalition in human history."
Sen. Maria Cantwell, D-Wash., supported legislation to reauthorize NASA to ensure funding for its international partnerships and programs.
"It's frustrating to me to see the spirit of NASA turned into the cheering of billionaires or competition with each other," Cantwell said, concerning private space launches by companies such as Jeff Bezos' Blue Origin and Richard Branson's Virgin Galactic, both of which were low-Earth orbit flights.
Axiom Space official Mary Lynne Dittmar said passing the authorization bill would show the United States' commitment to its exploration goals.
"One of the things that's really critical about authorization acts is that they are signaling devices," said Dittmar. She said they signal congressional support, a commitment to investment and continuity of purpose.
"But they also signal to the international community, so other countries look to see what Congress does," she said.
The authorization bill would open more opportunities for international partnerships to specifically stimulate science and technological advancements. Former NASA Administrator Jim Bridenstine said commercial low-Earth orbit development would allow the U.S. to continue having access to microgravity research that benefits biomedical innovations.
"It's important for the United States to not turn that development capability over to a competitive nation. We need to keep that capability resident in the United States."

---
Published in conjunction with