Latest in Health & Science News
Get up-to-date health & science news from our reporters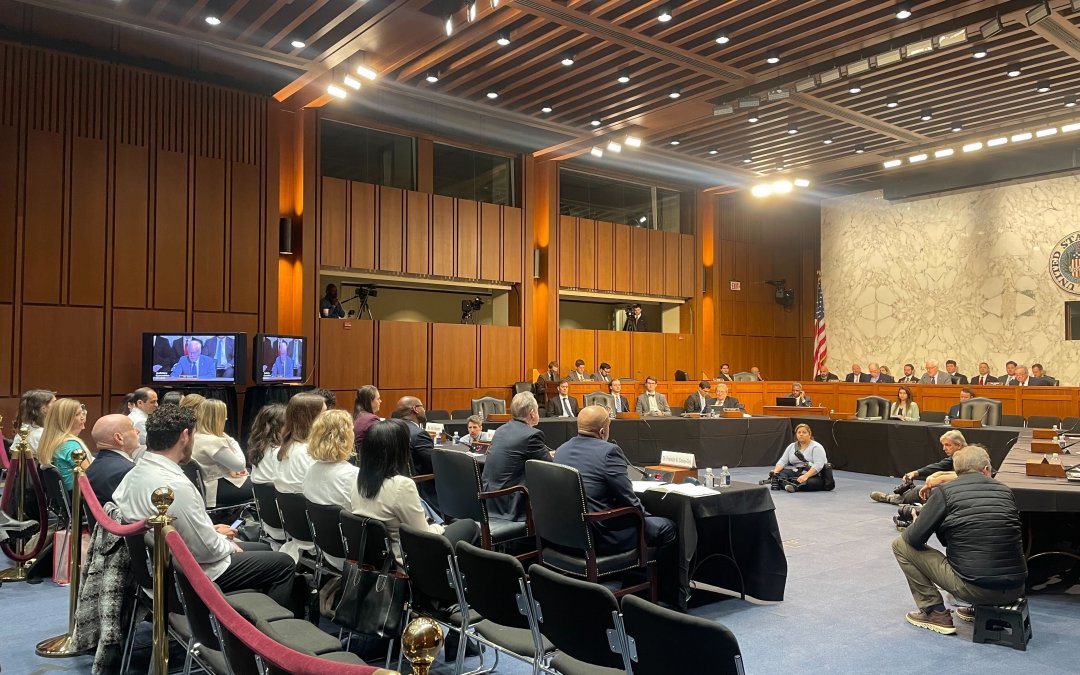 In a Senate Judiciary Committee hearing on Tuesday, doctors and medical experts framed gun violence as a public health crisis that needs to be addressed through prevention and intervention programs, just as diseases do.
read more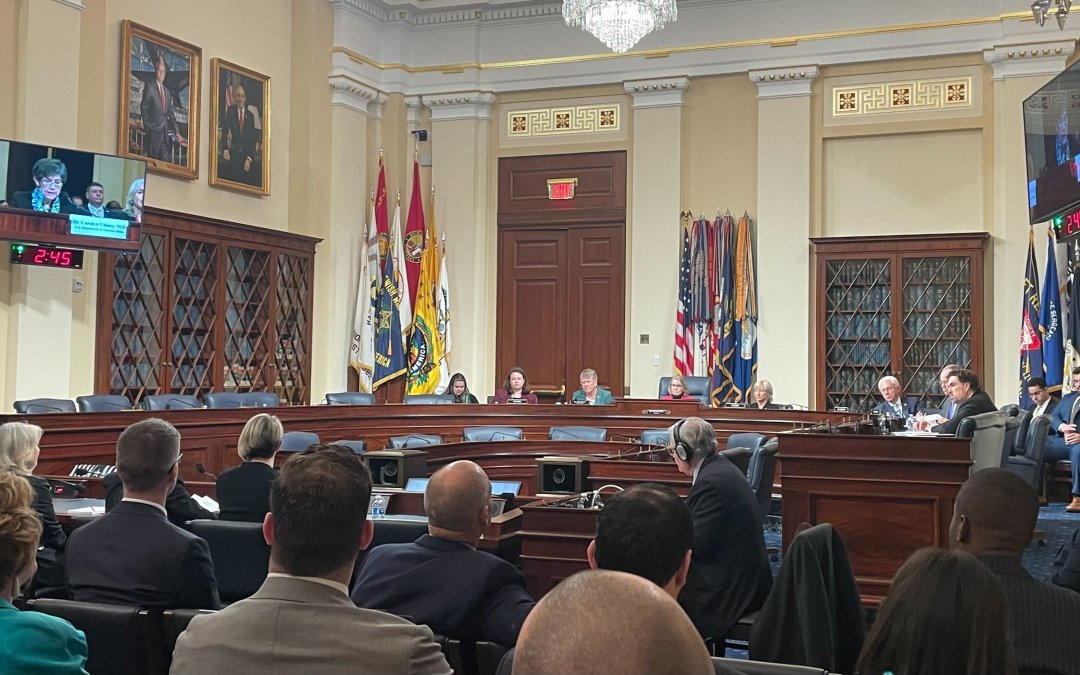 In the first-ever congressional hearing on psychedelic-assisted treatments for veteran suicide, veterans and mental health advocates called on lawmakers to eliminate redtape stalling federal research funding.
read more
WASHINGTON — Tribal leaders on Wednesday urged the federal government for more money and law enforcement support to help them tackle the spread of fentanyl – a synthetic opioid that is up to 100 times as potent as morphine –  in Native communities.
At a Senate Indian Affairs Committee hearing, Native leaders said attacking the fentanyl crisis requires an increase in law enforcement, more funding to prevention and rehabilitation centers, and more authority for the tribal justice system. 
There has been a stark rise in fentanyl-related deaths over the five years since the Senate Indian Affairs Committee addressed drug addiction. From 2020 to 2021 alone, American Indian and Alaskan Natives had a 33% rise in drug overdose deaths, and Native Hawaiians and Pacific Islanders saw a 47% jump, according to data from the Centers for Disease Control and Prevention. 
"These fentanyl-related deaths have impacted every area of our lives, as our community is left in constant grief and sorrow as we are barely able to lay our loved one to rest before we get word of the next," Tony Hillaire, chairman of the Lummi Indian Business Council in Washington state, said in his written testimony. 
Tribal governments do not have the power to hold non-Indian drug dealers accountable in their justice system, making prosecutions out of their hands.
Under the current system, tribes must see if their counties have enough space for non-tribal members they arrest,  said Bryce Kirk, councilman of the Assiniboine and Sioux Tribes of the Fort Peck Reservation in Montana.
"I almost feel like Indian country is being targeted, that people know that you don't have the law enforcement, that you don't have the capabilities and that's where people are setting up shop," said Sen. Lisa Murkowski (R-Alaska).
Hillaire urged the federal government to declare a national emergency to fentanyl and send more resources to the Bureau of Indian Affairs, the FBI and other government agencies. 
After four overdoses occurred within four days in September, the Lummi Nation declared a state of emergency, which allowed for leaders to take more aggressive steps toward targeting the distribution of fentanyl, he said. After a partnership with the FBI to implement checkpoints and establish K-9 units, Hillaire said authorities confiscated 4,500 pills on the reservation within a few days. 
Jamie Azure, chairman of the Turtle Mountain Band of Chippewa Indians of North Dakota, said his tribe established its own tribal Division of Drug Enforcement, which currently has four staff members. Previously, the tribe had only one agent from the Bureau of Indian Affairs Office of Justice Service who had to cover five reservations in North Dakota. 
Witnesses at the hearing agreed an increase in law enforcement alone will not solve the crisis, and that treatment and rehabilitation, often scarce, should be a priority. 
Dr. Claradina Soto, a public health professor at the University of Southern California, said providing appropriate housing, such as offering culturally centered sober living facilities services, is a critical part of recovery.
Many Native Hawaiian members in her community prefer traditional healing practices, said Dr. Aukahi Austin Seabury, executive director of I Ola Lāhui, a nonprofit organization that provides behavioral health care to predominantly Native Hawaiian communities. She said the health system needs funding to support behavioral health and medicine that incorporate cultural practices. 
Kirk, who lost two people he considered his "brothers" to fentanyl this year, said the fentanyl crisis's reach has spread to all ages. 
"We are very close and losing the generation to an opioid, to synthetic drugs." Kirk said. "We need to figure out a way that we can work together to address a lot of these issues."
---
Published in conjunction with

WASHINGTON – Dr. Gerald W. Parker, chair of the National Science Advisory Board for Biosecurity (NSABB), told House lawmakers on Wednesday that research laboratories worldwide handling dangerous pathogens continue to pose a credible threat in producing future pandemics. 
The research involves dual-use technologies where laboratories are conducting experiments on infectious diseases for essential research in advancing "health security, biodefense, and pandemic preparedness."
The potential for biosecurity breaches or "malevolent" uses could be mitigated with staff training, lab maintenance, and proper reporting of breaches, according to Parker.
"Still, lab accidents happen, and they happen more often than you think. Most are quickly mitigated and contained, but some are more serious," he said.
In March, President Biden called on Congress to pass $6.1 billion for the Centers for Disease Control Prevention to "enhance domestic and global disease surveillance, biosafety, and biosecurity efforts", laboratory modernization, and supporting vaccine safety and effectiveness. Another $2.69 billion would also go to the NIH with some of those funds used to enhance biosafety and biosecurity.
Ranking member Rep. Raul Ruiz (D-Calif.) taking a jab at Republicans for their failure to nominate a Speaker of the House, an important step to continue with approving the government budget. 
"Democrats in Congress are ready to get to work, but we're of course, here listening to this important work, not able to move forward because the house is still in a standstill," he said. 
Chairman of the Select Subcommittee on the Coronavirus Pandemic, Rep. Brad Wenstrup (R-Ohio) emphasized that the virus's possible origin from a "lab-related incident" in Wuhan, China, prompted an overview of how high-containment labs are regulated globally and domestically.
"We know that the United States isn't immune to leaks," Rep. Wenstrup said, "There's been lab related accidents involving H1N1, H5N1 smallpox, tuberculosis and Zika."
Rep. Ruiz reminded the committee that there was never a "for certain" conclusion on where Covid-19 began.
"Infectious diseases—no matter whether their origin is natural, accidental, or deliberate—do not respect borders," said Dr. Jaime Yassif, vice president for Global Biological Policy and Programs at the Nuclear Threat Initiative (NTI).
Dr. Yassif spoke on the urgency of modernizing current standards and safety provisions for research facilities both domestically and globally to prevent "human casualties, political disruption and extensive economic damage."
"We cannot say with confidence what the origins of COVID-19 are, but the fact that it's even plausible that so much disruption could have been caused by a possible lab accident is a big blinking red light." 
In 2022, the World Health Organization released a framework for organizations to self govern dual-use research safely. It was the first world-wide framework for nations to develop their own methods to mitigate biorisks. 
Dr. Yassif said that this international biosafety framework is primarily in the form of "guidelines and not regulations, so it is not enforceable." She said another challenge is that these guidelines aren't as specific as U.S. biosafety guidelines, which could be improved upon as well.
"We would have to make an investment in terms of capacity building, and partnership to really help raise the bar internationally, the level we'd like to see," she said.
In 2023, the NSABB released 12 recommendations for the federal government to implement, many shared by Dr. Parker on Wednesday. 
Dr. Parker highlighted that there should first be a comprehensive review of the current biorisk management framework, citing "unproductive compliance challenges" from the current fragmented system.
He attributed the challenges to a lack of a centralized federal agency focused on oversight of biosafety or biosecurity. 
"But you have to do it in a way that's going to not stifle scientific innovation," he said. 
He said the vast majority of infectious disease research is safe, but the small subset handling dangerous diseases, capable of pandemic spread, should be incentivized to pursue safer alternatives to "to reduce or eliminate the need to generate especially dangerous pathogens."
Dr. Parker's recommendations go further than the NSABB report, calling for restricting this subset of dangerous research to a single laboratory, the National Biodefense Analysis and Analysis Center (NBACC). A consolidation would strengthen biosafety and reduce biosecurity risks along with lessening oversight burdens currently put on universities involved, according to him. 
Lastly, Dr.Parker called on congress to fund an independent authority in charge of biosafety and biosecurity oversight, similar to the FAA's Air Traffic Safety Oversight Service. Due to countries that may lack strong institutions of oversight, he said it's an important measure when considering the expansion of high containment labs and readily available technologies worldwide.
"Because the United States is viewed as a model for biosafety and biosecurity, it will be necessary to make reforms at home to make the biggest difference worldwide," he said.
WASHINGTON – Senators finally held a confirmation hearing on Wednesday for President Biden's nominee to lead the National Institutes of Health, Dr. Monica Bertagnolli, for a position that has been vacant for nearly two years. 
Bertagnolli was nominated in May after Dr. Francis Collins retired in Dec. 2021. But soon after, Sen. Bernie Sanders (I-Vt.), the chair of the Senate Committee on Health, Education, Labor and Pensions, held up until now Bertagnolli's nomination, calling on the White House to take action on drug costs. The committee will hold a markup next week on Wednesday to vote on her position. 
Sanders finally agreed to schedule her confirmation hearing after the Biden administration last month struck a $326 million contract last month with biotech giant Regeneron to ensure that prices for a potential COVID-19 monoclonal antibody treatment are kept low in the United States.
"We need fundamental changes in the way that the NIH addresses the crisis of the high cost of prescription drugs," Sanders said on Wednesday. A June report by committee Democrats showed that the average price of new treatments that NIH scientists have helped develop is $111,000.
"If American taxpayer dollars helped develop a drug, we should be paying the lowest prices in the world, not the highest," Sanders said. 
Sanders has also been one of the strongest proponents of "march-in rights," which would authorize the federal government to require relicensing of a patent developed with any amount of federal funding.
Bertagnolli assured the senator that she supported affordable care. "I have sat in the clinic next to patients of my own who, for one reason or another, could not afford their treatment. It is a tragedy," Bertagnolli said. Bertagnolli, however, did not commit to using march-in rights as a part of her vision for the NIH, which alleviated Republican concerns.
Bertagnolli has served as the director of the National Cancer Institute, the top-funded institute under NIH, since October. Soon after, she underwent treatment for early-stage breast cancer.
Bertagnolli has also worked on Biden's Cancer Moonshot initiative. She served as the chief of surgical oncology at the Dana-Farber Cancer Institute and the president of the American Society of Clinical Oncology from 2018 to 2019, where her work focused on expanding access to cancer care in underserved rural communities. 
If confirmed, Bertagnolli would be tasked with leading the largest public funder of medical research in the world, an agency that has come under withering criticism from Republicans in Congress following the pandemic.
"Unfortunately, [the NIH's role] has become a lightning rod for partisan debates during the COVID-19 pandemic, eroding trust between the public and the NIH," Ranking Member Sen. Bill Cassidy (R-La.) said in his opening remarks.
Other GOP lawmakers also highlighted the lack of trust that the agency has garnered among constituents. 
"The NIH used to be [a] universally respected, non-political organization before COVID, but that trust has been broken, especially in rural parts," Sen. Tommy Tuberville (R-Ala.) said. Regaining public trust in the agency is one of her top priorities, Bertagnolli replied. 
"I believe deeply in the doctor-patient relationship," she said. "A patient comes and puts their life and their health in the hands of their doctor, and anything we can do to strengthen the doctor-patient relationship is something we should pursue to the fullest extent possible."
Republicans also pressed Bertagnolli on whether she would further investigate the origins of the virus and its potential roots in a lab in Wuhan, China. 
"I think no one wants to know what the true origin of the last COVID pandemic was more than the Biden administration," she said. 
Senators also questioned Bertagnolli on chronic disease research, the opioid crisis, fetal tissue research and transgender care. 
"Do you think there is any experiment that you could think would justify irreversibly damaging these poor little boys and girls?" Sen. Roger Marshall (R-Kan.) asked, in reference to whether the NIH should fund studies examining gender-affirming hormonal therapies and surgeries.
"We have the greatest responsibility to ensure two things. First, that we serve all people, all walks of life and that we really are here to achieve the health of all. And number two, that any research that we do that involves human beings people is conducted according to the highest ethical principles," Bertagnolli said on this topic. 
Research from the American Academy of Pediatrics, as well as other respected medical organizations, stresses that attacks on gender-affirming care pose severe threats to the mental health of transgender youth.
Bertagnolli's experience as the current director of the National Cancer Institute and as former president of the American Society of Clinical Oncologists prompted senators to ask how she would bring those skills to this new role. 
"I am very familiar to working with colleagues in cardiology, in mental health, in opioid use disorder, in kidney disease to take care of my patients with cancer, and I feel very comfortable engaging with the broadest possible team of researchers focused on bringing health to people," Bertagnolli said.
"Many of the diseases that we are working on…have many common elements," the doctor said. "The need to have care access to every community, but even down to the biology."
Expanding diversity in clinical trials and research staff is another priority Bertagnolli outlined, calling for a more representative research workforce and patient pool to treat diseases like diabetes and obesity which disproportionately harm marginalized communities. Bertagnolli also reaffirmed her commitment to women's health research, particularly with maternal health care. 
If confirmed, Bertagnolli would be the 17th director of the agency and only the second woman to serve in that position. 
---
Published in conjunction with

WASHINGTON — Reform proposals targeting deceptive marketing practices that private insurance companies use against seniors and Americans with disabilities to turn profits appeared to receive broad bipartisan support from members of the Senate Committee on Finance in a hearing Wednesday.
The committee discussed Medicare Advantage plans, with a focus on improving senior experiences by increasing their access to accurate information on the plans before the open enrollment period for the program begins. 
Medicare Advantage plans are health insurance plans offered by private insurance companies that have been approved by Medicare. Medicare pays these independent providers to identify the best plan for each recipient and cover their respective Medicare benefits.
The program has been plagued, however, by marketing middlemen who have pocketed an estimated $6 billion of the $4.3 trillion the U.S. spends on health care each year. According to the Committee Chair Ron Wyden, D-Ore., these "slimy" and "sleazy" middlemen turn these profits by selling seniors "the wrong plans."
Committee members each promised to address deceptive insurance practices in different ways, with several senators mentioning pending pieces of legislation and others suggesting increased aid or action. 
Chairman Wyden expressed his desire to get "more value" out of the federal health care budget, partially by cutting out the middlemen, also called Pharmacy Benefit Managers, or PBMs.
Sen. Elizabeth Warren, D-Mass., said for-profit health insurance companies that offer coverage to seniors through the Medicare Advantage program "drown out competition" from smaller health insurance programs offering "a better product." 
She added that, in theory, these private providers "should compete on the merits of the coverage they offer," but instead they lure seniors into the "wrong plans" with the greatest financial incentives for the providers themselves. 
"These companies exaggerate benefits, they claim that seniors can keep seeing doctors that are actually out of network and they deceive seniors about how much they'll spend for out-of-pocket care," Warren said. "This is harmful to seniors."
The federal government pays private insurance companies a set amount of money to fund Medicare Advantage plans, but this number can increase based on the degree of a beneficiary's sickness. Warren decried insurance companies' practice of upcoding, which consists of "stuffing" a beneficiary's medical records with as many diagnosis codes as possible to make them look more sick to the government. 
According to Warren, the insurance companies can then pocket the money they don't spend on care as profits, and use it for more marketing to drown out the smaller, less exploitative insurance options. She said government watchdogs have "uncovered hundreds of billions of dollars in overpayments that result from insurance companies gaming the system."
Sen. Catherine Cortez Masto, D-N.M., said she is astounded by the issues plaguing the Medicare Advantage program, but not surprised by them. She said, "anytime there is an opportunity to make a profit," people will inevitably take advantage of that opportunity. 
Cortez Masto also emphasized the importance of addressing both deceptive marketing and inflated broker fees. 
"The goal here is to make sure this is not as complex for seniors, so they can access it and keep money in their pockets, and not some other predator who is out there," Cortez Masto said.
The federal government has taken recent steps to reduce deceptive marketing to seniors signing up for Medicare, including the Medicare Advantage and Part D "final rule," released by CMS in 2023, which increased marketing oversight. This rule explicitly prohibits advertisements referencing Medicare in misleading ways that increase enrollments.
Christina Reeg, the director of the Ohio Senior Health Insurance Information Program, said she has been "cautiously optimistic" that these recent steps, many of which go into effect in 2024, will be successful. She added that she has seen "a bit of a difference" already in online advertising, but still believes that more government action is necessary to accelerate these efforts.
Chairman Wyden and Committee Ranking Member Mike Crapo, R-Idaho, emphasized the importance of cracking down on "ghost networks"–inaccurate health provider directories that include multiple providers who are not capable of covering the patients they claim to serve and thus prevent many Americans from getting healthcare.
Cobi Blumenfeld-Gantz, co-founder and CEO of Chapter, a consumer-first Medicare data and advisory service, said there is an enforcement issue on policy that bans "true ghost networks" that are "straight fraudulent."
While questioning Blumenfeld-Gantz, Sen. Crapo said protecting seniors' privacy during the open enrollment period for Medicare Advantage plans should be a priority. He added that Medicare and Social Security numbers are often used to "file false claims" or "enroll beneficiaries in plans without their consent," making the privacy of vulnerable beneficiaries all the more important.
"Federal regulation prohibits marketers, whether calling on behalf of a plan or a third party, from asking beneficiaries for this information," Crapo said. "However, a recent survey of seniors over the age of 65 found that 10% of all respondents were asked for their Medicare or social security number."
Crapo then asked Blumenfeld-Gantz whether there is ever a time when a broker or marketer would need this data outside of the formal enrollment process. Blumenfeld-Gantz responded, telling the senator there should not be. 
Later in the hearing, Sen. James Lankford, R-Okla., spoke about the importance of working on "both sides" of the issue, helping seniors who fall victim to ghost networks and providers who are repeatedly denied by Medicare Advantage. 
"If they're on the provider list but they're not a provider that's out there, that's frustrating in many ways," Lankford said. "But if you are a provider and you're told that Medicare covers this and you just get an automatic denial for it every time, that also disincentivizes them to be able to be a provider."
The Medicare Open Enrollment Period occurs annually from Oct. 15 to Dec. 7, which makes this hearing especially timely. Several senators, including Sen. Marsha Blackburn, R-Tenn. and Sen. Maggie Hassan, D-N.H., emphasized the urgency behind ensuring seniors are well informed before deciding on a healthcare package. 
Sen. Warren closed out the hearing by calling on the Centers for Medicare and Medicaid Services to do more to protect seniors and people with disabilities from deceptive practices. 
"I appreciate the steps that CMS has already taken, but they need to go further by making the Medicare Advantage insurers publish accurate data on patient care and out-of-pocket costs and cracking down on practices like upcoding, doing all of this to the fullest extent of their authority," Warren said.
WASHINGTON — The Novavax COVID-19 vaccine is now available after receiving approval from the CDC and FDA last week.
This year, the COVID-19 shots will be commercialized, selling on the market between $120-$130. 92.3% of Americans, according to the CDC, are currently covered under insurance and will be expected to pay nothing.
Jennifer Tolbert, Director of State Health Reform at KFF, a non-profit focused on health issues, said that those with no insurance may face problems getting their COVID-19 shot."The vaccine would not be free to them, absent a federal program to pay those costs," Tolbert said. According to the CDC, 7.7% of Americans live without health insurance.
Watch the video report here:
SPRINGFIELD, Va. – The largest health care strike in U.S. history kicked off on Wednesday, with 180 Washington, Maryland and Virginia-area Kaiser Permanente pharmacists and optometrists joining the picket line outside Springfield Medical Center, only a fraction of the company's 75,000 walking out after Kaiser's contract expired on Saturday. Union workers are protesting against what they see as unfair labor practices.
"I don't know that necessarily anyone fully expected this to happen because it's never happened before," Kaiser pharmacist Logan Altizer said. Altizer is a member of OPEIU Local 2, the DMV's Kaiser union striking on Wednesday.
Bargaining negotiations extended through Wednesday morning but have left union workers unsatisfied. Among workers' requests are a starting 7% annual pay increase for the first two years of the contract and a 6.25% increase for years three and four, in addition to a standard $25 per hour minimum wage. Kaiser's offer includes a 3.5-4% starting pay increase, a $21 minimum wage for non-California workers and a $23 minimum wage for California staff. 
Kaiser spokesperson Hilary Costa said in a statement, "We will coordinate with Coalition leaders to reconvene bargaining as soon as possible. We will work hard to reach an agreement so that together, we can all return to delivering on the mission of Kaiser Permanente for the benefit of our members, patients, employees, physicians, customers, and communities."
"Kaiser executives are not bargaining in good faith over solutions to the short staffing crisis," said Sarah Levesque, OPEIU Local 2's Secretary-Treasurer. Workers' main concerns surround limited staffing since the pandemic, patient care and a need for inflation-adjusted compensation.
Watch the video report here:
WASHINGTON – The Biden administration announced Tuesday that all 10 drug manufacturers it selected for the Medicare Drug Price Negotiations Program have agreed to participate.
The drugs selected for the negotiations range from blood thinners like Eliquis and Xarelto; diabetes medications like Jardiance, Januvia, and Farxiga; along with others targeting heart failure, rheumatoid arthritis, Crohn's disease and blood cancers. 
The companies were given a month and faced penalties if they chose not to negotiate. They include an excise tax of up to 95% on U.S. sales of their medications, or even pulling all of its products from the Medicare and Medicaid markets. 
The administration got a boost in its efforts after a federal judge denied a preliminary injunction that would've paused the negotiations, in a lawsuit brought by the U.S. Chamber of Commerce.
The business lobby group is alleging that the program infringed on drugmakers' constitutional rights. The group also claims the administration  misled the public by using the  term "negotiation," which the Chamber said is really a "mandated price control."
But U.S. District Judge Michael Newman in Dayton, Ohio, who was Trump-appointed, said that pharmaceutical companies had the choice to opt out of the program, even if it may not be practical, making it voluntary. 
Newman, however, also denied the government's motion to dismiss the case. It's the first of the nine lawsuits against the program to be taken up by a federal judge. 
In a video on X, formerly known as Twitter, President Biden said Tuesday that "for many Americans the cost of one drug is the difference between life and death" and that his administration would continue to "fight for lower health care costs."
"In fact, Americans now pay two to four times more than people in other countries for the exact same prescription drug, made by the exact same company," Biden said.
For example, Eliquis, a blood thinning medication commonly used to reduce the risk of stroke, costs $440 in the U.S., while the next most expensive country was Switzerland for $162. 
The Inflation Reduction Act stipulates a minimum of 25% cut from the listed cost, but negotiations could lead to higher discounts up to 65%. 
KFF, an independent group that studies health policy, estimated that the lower costs of Medicare drugs will lead to an expansion of access and use.
The Centers for Medicare and Medicaid Services estimated 8.3 million people with Medicare Part D coverage used these drugs between June 2022 and May 2023.
While a large number of people rely on these drugs the coverage of Medicare Part D enrollees varies, according to a recent KFF analysis: 59% for a popular diabetes drug known as Fiasp/NovoLog; 66% for Stellara, a brand name drug to treat psoriasis and Crohn's Disease; while the 8 other drugs are covered between 90% to 100%.
The IRA will now require Part D plans to cover the entirety of the 10 drugs that have been selected, regardless of dosages or forms.
Calling it a "price-setting regime," the U.S. Chamber of Commerce alleges that the move will hamper the ability to research new medical treatments. The lobbying group cited Alnylam Pharmaceuticals' pause on a rare eye disease treatment because of the IRA's passage. 
In a CNBC interview in August, CMS Administrator Chiquita Brooks-LaSure responded to concerns about stifling innovation in drug manufacturing.
"The law is very prescriptive about saying that the drugs that we're going to be negotiating are going to be the ones that first of all are top spenders, are ones that do not have competitors and have been on the market," she said. 
The selection process included finding single-source brand-name drugs or biologics without generic or biosimilar competitors. 
The negotiation process will continue with an initial offer being made by February 1, 2024 and negotiations ending by August 1, 2024.
The prices will be released September 1, 2024 and implemented January 1, 2026.
WASHINGTON — A freshman congressman from the Nashville area became the latest lawmaker seeking to restrict abortion by introducing a bill on Thursday morning that would prohibit medical abortions and penalize the selling or distribution of abortion pills.
Rep. Andy Ogles (R-Tenn.) said his bill, the Ending Chemical Abortions Act of 2023, pushes back against what he called the "radically pro-choice, anti-women, anti-family" Biden administration. The move also comes as the Federal Drug Administration's easing of regulations of the abortion drug mifepristone is being fought out in federal courts. 
The bill has little chance of becoming law, especially with a Democratic-controlled Senate, but it demonstrates the eagerness of several House Republicans to impose more restrictions, including a national abortion ban. That positioning, however, is drawing some criticism from those within the party, like Rep. Nancy Mace (R-S.C.), who has been warning that the GOP will lose seats in the 2024 election if lawmakers continue to push for more restrictions.
Ogles, however, is undeterred. He said the idea for this legislation was first introduced to him by Students for Life Action, an anti-abortion rights group that works to change public policy.
"We're taking a stand for life because, born or unborn, every single person is uniquely and wonderfully made," Ogles said in his opening remarks. "We have a duty to uphold the sanctity of life."
Ogles said he is working with his colleagues to garner support on the bill and will push for a vote once the looming government shutdown issues are resolved.
Those alongside Ogles on Thursday were in full support of his bill. Janae Stracke of Heritage Action for America said the legislation was "life-saving" and thanked Ogles for pushing to end "dangerous access to chemical abortions." 
Ogles claimed that one in five women using abortion drugs suffer complications; however, more than 100 studies have found that mifepristone and misoprostol are safe and effective.
Abortion-rights activist groups quickly denounced Ogles' bill. 
"The FDA has found for 20 years that mifepristone is safe to use, and we've seen a really safe track record that is really supportive of what people need in our communities," said Lupe Rodríguez, the executive director of National Latina Institute for Reproductive Justice. "The fact that folks are trying to take away this right from people is outrageous, and it's dangerous, and we're angered by it."
Tuyet Duong, the chief policy officer for the National Asian Pacific American Women's Forum, warned Ogles' legislation would disproportionately harm women of color. 
Both abortion-rights groups are pushing for bills like the Women's Health Protection Act of 2023, which would guarantee access to abortion care nationwide. Duong urged members of Congress to keep fighting for such rights. 
"We must stand strong. If we stand strong and we stand together and we stand in a sustained way, we can bring our system back to where it was before the Dobbs decision," she said. "We can win the fight."
WASHINGTON — Fearing executive overreach, Republican lawmakers hammered the Assistant Secretary of Labor for the Occupational Safety and Health Administration about the agency's new rules for excessive heat in the workplace on Wednesday.
Lawmakers questioned Douglas L. Parker, the Assistant Secretary of Labor for OSHA, about the agency's effectiveness in keeping workers safe during a subcommittee hearing on workforce protections. More than a year after the subcommittee met with Parker to discuss the Supreme Court's decision to strike down OSHA's Emergency Temporary Standard, which required COVID-19 vaccination in the workplace, as an overreach of executive power, Republicans expressed skepticism of OSHA's recent rules for excessive heat in the workplace. 
With new standards for workers experiencing extreme weather conditions, such as requirements for sufficient drinking water and allowing regular breaks in the shade, Republicans fear the regulations could lead to more executive overreach in the agriculture industry. 
"It has taken its eye off the ball when it comes to protecting worker safety, focusing instead on political goals that could not win support through the democratic channels of our government," House Education and Workforce Subcommittee Chair Rep. Kevin Kiley (R-Calif.) said. "The result has been harmful and ill-considered policies that have compromised our system of checks and balances."
Kiley was accompanied by his republican colleagues, including Rep. Mary E. Miller (R-Ill.), as he expressed his concerns about OSHA and its overreach into areas he felt were reserved for the democratic process. The Emergency Temporary Standard for COVID-19 vaccines required workers to comply with vaccination or face unemployment. In January 2022, SCOTUS ruled in a 6-3 decision against the mandate. With OSHA developing rules to address excessive heat, Miller expressed concerns about the agriculture industry facing the same ultimatum. 
"It would have terrorized our economy if the American workers refused to comply and it would have put 84 million American workers out of work," Miller said. "But, now I'm troubled that you're targeting farmers in your quest for power and threatening to shut down the agriculture industry because it's hot outside in the summer."
Across the aisle, Democrats support OSHA's efforts and have begun introducing heat stress legislation to protect workers experiencing excessive heat both indoors and outdoors. 
"I would challenge the gentlelady from Illinois to work in extreme heat, in a farm, for protracted hours," said Rep. Mark Takano (D-Calif.), "to see whether or not she thinks that workers should be protected from extreme heat." 
Takano, an advocate for excessive heat rules such as required breaks in cooler locations and sufficient water, said he believes providing workers with rest will lead to productivity gains. 
More imminently, Parker told the committee he is concerned about the impact a potential government shutdown could have on OSHA and its ability to function.  
"To truly embrace health and safety as a core value requires a strong OSHA," Parker said, "A government shutdown followed by significant budget reductions would severely compromise our ability to protect workers."
During a government shutdown, OSHA's outreach activities, assistance to employers, development of materials to prevent heat illness and ability to conduct proactive program inspections would end. 
"We'll be limited to a more reactive mode," Parker said. "Unfortunately, that only happens after a worker has the courage to complain or a worker is already sick or dead from heat." 
With the government shutdown looming, several lawmakers are calling for bipartisan action in order to support America's workforce and prevent unnecessary harm. 
"Today's subcommittee hearing on workforce protections should be listened to and taken into consideration," Rep. Haley M. Stevens (D-Mich.) said. "We should put gamesmanship aside. We've got plenty of solutions at the table. There's no need for a Republican shutdown."