Latest in Health & Science News
Get up-to-date health & science news from our reporters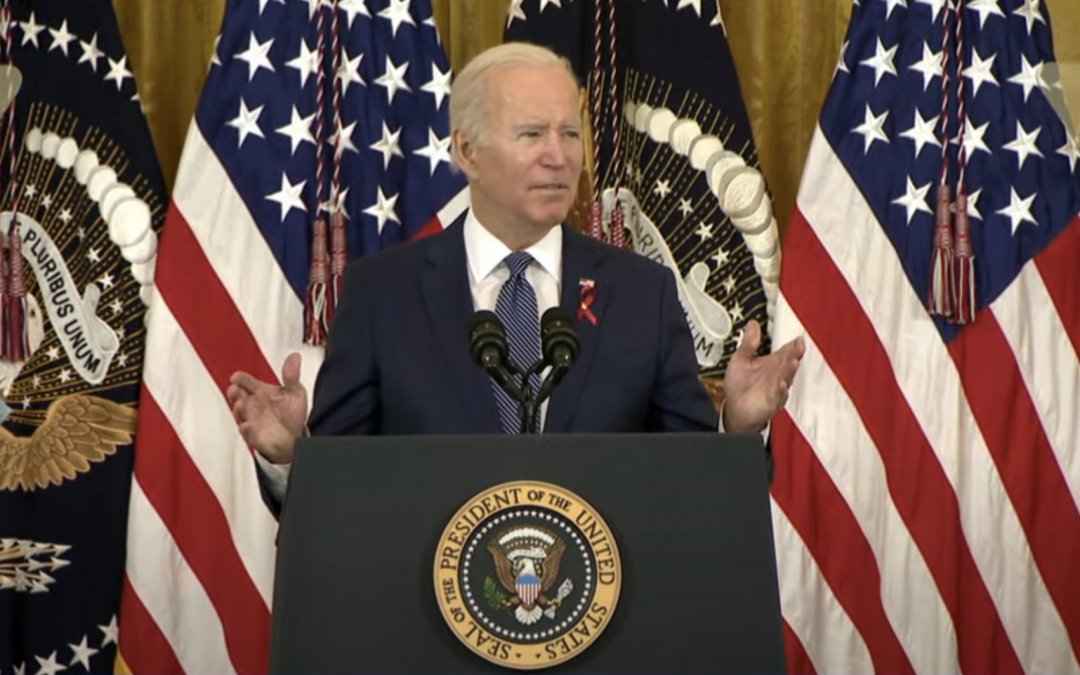 President Joe Biden reaffirmed the United States's commitment to end the HIV/AIDS epidemic with a new national strategy on World AIDS Day.
read more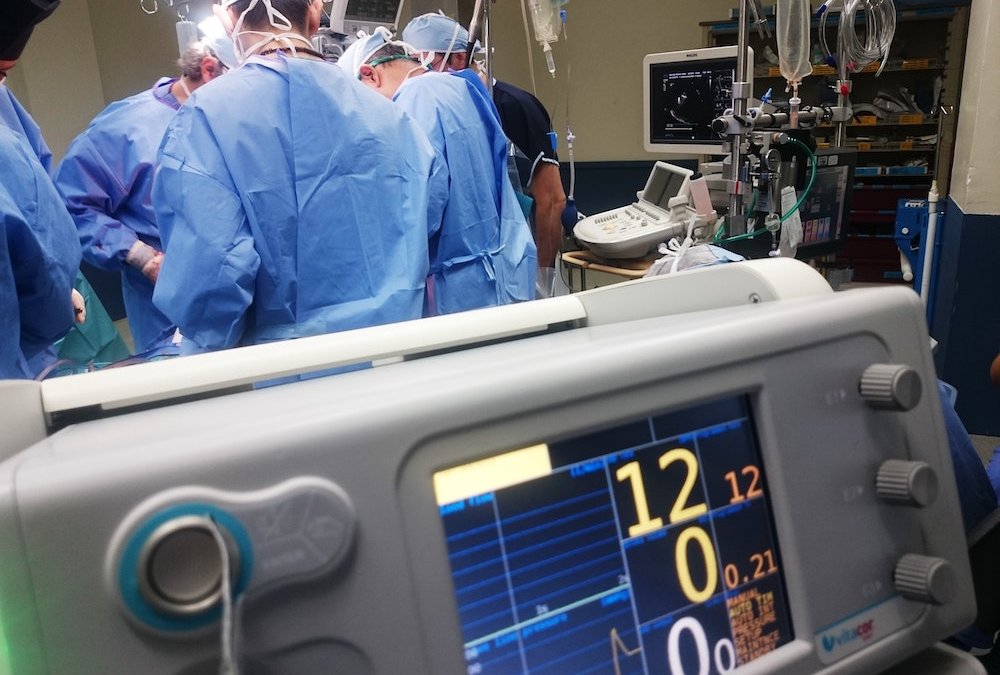 Hospital groups demand Democrats drop the proposed funding reduction in the Build Back Better Act.
read more
WASHINGTON — Dr. Anthony Fauci, chief medical adviser to the president, and Sen. Rand Paul, R-Ky., once again traded barbs at a Senate hearing Thursday after Paul accused Fauci of starting the COVID-19 pandemic by funding risky biological research in Wuhan, China.
Paul pressed Fauci to admit guilt and said he should resign. But Fauci would have none of it.
"I have a great deal of respect for this body of the Senate, and it makes me very uncomfortable to have to say something, but he is egregiously incorrect," Fauci said during the Senate House, Education, Labor and Pensions Committee hearing on the next steps in the government's response to COVID-19.
Paul accused Fauci of approving the National Institutes of Health funding in gain-of-function research in Wuhan since 2014. Gain-of-function research is a controversial type of biological research that studies future viruses before they emerge from nature so scientists can learn how to combat them.
Fauci, who is head of the National Institute of Allergy and Infectious Diseases, did not deny the funding but said the research could not lead to the COVID-19 pandemic because the viruses involved were evolutionarily distant from SARS-CoV-2, which is the virus that caused COVID-19.
"I'm unwilling to take any responsibility for the current pandemic. I have no responsibility for the current pandemic," Fauci said.
Paul made similar comments when Fauci testified before the committee in July.
U.S. intelligence agencies on Friday released an unclassified report saying they have reached a broad agreement that the virus was not developed as a biological weapon or through genetic engineering and that China's officials did not know about the virus before the initial outbreak in Wuhan. The origins of the virus remain unknown, they suggested.
At the hearing, Centers for Disease Control and Prevention Director Dr. Rochelle Walensky noted that about 9,000 children ages 5 to 11 have been infected since the beginning of the pandemic and 97 have died.
"As a mother, I know that no parent should have to see their child face long-term complications of an infection or to be hospitalized. We now have a highly effective tool to prevent this disease in our children," she said.
On Tuesday, the CDC approved emergency authorization for Pfizer's vaccine in children age 5 to 11. The child doses are about a third of the doses given to adults. Pediatricians and schools are getting ready to roll out the vaccines this week. Walensky said at the hearing that the vaccine is found to be 91% effective in preventing infections in children in that age group.
Last month, federal regulators authorized booster doses of Moderna's vaccine for people age 65 and older and those with underlying medical conditions at higher risk of exposure — and they approved extra doses of Pfizer's vaccine for the same groups the previous month.
Regulators also approved a booster to Johnson & Johnson's one-shot vaccine for all recipients over the age of 18, as well as "mixing and matching" booster doses among the three available vaccines.
Fauci commended new COVID-19 therapeutics developed by Merck and Ridgeback. In a recent clinical trial, the drug decreased hospitalization and death by 50% in the treated individuals compared with the placebo group, he said.
Walensky emphasized that vaccinations and testing are the first ways to combat COVID-19, but "we need as many tools in this toolbox as possible."
As Thanksgiving and winter holidays approach, Fauci said in a recent television interview, for families whose members are vaccinated, "there's no reason at all why you can't enjoy the holidays in a family way, the way we've traditionally done it all along."
Walensky said at the hearing that as she looks toward the coming weeks and months with some optimism, but "we need to be humble in our response to this virus and to follow the science as we modify evidence and address the pandemic."
Last winter, U.S. COVID-19 cases increased by 180% in the two and a half months between Nov. 1 and Jan. 13, according to the CDC. The rapid rise coincided with the emergence of the Delta variant, a more contagious strain of the virus that's now dominant in U.S. infections.
Additionally, a new subvariant known as Delta-plus has been found in Britain and accounted for about 6% of all coronavirus cases for the week beginning Sept. 27, according to the U.K. Health Security Agency.
Eight states have reported nearly a dozen cases of the new strain, according to outbreak.info, a project investigating COVID-19 that's supported by the CDC. The strain has not been proven to cause more serious illness.

---
Published in conjunction with

WASHINGTON — With the U.S. set to join the EU and Canada in reopening its borders for vaccinated travelers in November, people in countries with limited access to COVID-19 vaccinations face significant hurdles that federal officials should address quickly, migration experts said Tuesday.
Nearly 60 countries, mostly in Africa and the Middle East, had not been able to vaccinate more than 10% of their population by September, according to a World Health Organization report. The Our World in Data project at the University of Oxford predicted that the majority of African countries will miss the WHO's goal to vaccinate 40% of the population by the end of the year.
"A lot of people traveling from low-income countries already face lots of challenges in getting a visa," said Meghan Benton, a speaker at the panel and research director at the Migration Policy Institute, at a Brookings Institution event. "This (vaccine requirement) only exacerbates the inequality in the global traveling system."
She suggested providing vaccines during the visa application process or after travelers arrive at their destinations instead of rejecting all unvaccinated travelers.
"We need to think about enabling infrastructure rather than simply enforcement," Benton said.
Other experts at the panel said access to vaccines is only one of the problems people from low-income countries face.
"Even if you can access vaccines, can you get the documentation that can then be verified? How are data handled in countries where people have trusting issues with their governments?" said Elizabeth Collett, a senior adviser to the Migration Policy Institute.
Benton said in an interview that there is "a big question mark" on what kind of vaccine verification system the U.S. government will propose, especially because states and cities differ in ways they handle vaccine verification, such as accepting digital or print vaccination cards.
On Nov. 8, the U.S.will lift the almost two-year travel suspension on 33 countries including China, Iran and most European countries for those vaccinated. In the past two years, people who weren't U.S. citizens could not enter America if they were in one of the other countries in the 14 days prior to their proposed arrival in the U.S.
The Centers for Disease Control and Prevention has said that vaccines approved by the Food and Drug Administration and the World Health Organization will be accepted as proof of vaccination. The list includes vaccines developed by Pfizer-BioNTech, Moderna, Johnson & Johnson, Oxford-AstraZeneca (and Covishield), and China's Sinopharm and Sinovac vaccines.
Foreign travelers with mixed doses of approved vaccines from different manufacturers will be admitted. The FDA recommendation for Americans to receive mixed doses is expected this week.
The American borders are also opening up to Canada and Mexico in early November to vaccinated non-essential travelers, which include tourists and those visiting friends and families. Currently, essential workers from those countries may enter the U.S. without proof of vacation, but in January they, too, will have to prove they've been vaccinated.
Last week, the Biden administration warned Moderna to increase its global vaccine distribution and noted that Moderna has already received $10 billion in federal funds to fund the vaccine development.
"I think these companies understand our authorities and understand we would not be afraid to use them, but the best recourse right now is for them to step up to the plate now," David Kessler, the Biden administration's chief science officer for the COVID-19 response, said last week at a Yale Law School event.
Benton said putting people into two categories – vaxxed and nonvaxxed – obscures the more important need to increase vaccination rates globally.
"We should stop thinking about preventing people from coming in but how to facilitate vaccine access worldwide," she said.
---
Published in conjunction with

WASHINGTON – Ten years after the "Super Outbreak" of 175 tornadoes ravaged the South and killed over 300 people, the National Weather Service is still struggling to reform itself and manage employee workloads to better prepare the nation for extreme weather events in the era of climate change.
At a House Science, Space and Technology Committee hearing Thursday, Chairwoman Eddie Bernice Johnson, D-Texas, said many of those deaths in 2011 might have been prevented if the NWS was better able to communicate the risks in real time with local communities.
Yet despite the agency's bipartisan support, it still faces many of the same communication and staffing issues today, according to several witnesses.
Many committee members pointed to extreme weather incidents in their states when urging the NWS to get its act together.
For Reps. Suzanna Bonamici, D-Ore., and Ami Bera, D-Calif., it was record-breaking wildfires and heat waves that killed hundreds in the Pacific Northwest last year.
Rep. Brian Babin, R-Texas, pointed to "devastating 500-year floods that seem to come almost yearly" in his district near Houston.
NWS Director Louis Uccellini explained that extreme weather events are harder to predict because there is no historical data. Hurricane Ida, which hit New York City in August, was the first time Uccellini said he had ever seen subways "flooded from rainfall [rather than] surges from the ocean."
However, despite its bipartisan support, the NWS has had long-running staffing problems that get in the way of improving its ability to communicate effectively about weather events.
After initiating reforms in 2017 to better prepare the nation for extreme weather events, the NWS has fallen short in three out of eight aspects of those reforms, a September Government Accountability Office report said,.
Cardell Johnson, a specialist at GAO, explained that the NWS did not have an adequate system in place to listen and respond to its employees' concerns.
John Werner, president of National Weather Service Employees Organization, added that the current workload given to NWS employees "exceeds" what the employees can do. He shared a chart that shows a 15 percent decrease in the NWS's number of nonmanagerial employees over the past decade.
A March report by the committee also highlighted the gender and racial imbalance at the National Oceanic and Atmospheric Administration, the parent agency of the NWS. At the end of 2020, there were 8.5 male engineers for each female engineer, and the number of African American workers at NOAA has remained nearly flat over the past four years.
"We need to look like the communities we serve," Uccellini said, admitting that he was "not happy" with the slow pace of progress.
Focusing on solutions, Johnson pointed out that while the NWS has tried to implement sweeping reforms, many employees only hear about changes through email updates and do not buy into new initiatives.
"Successful reform is rooted in having leadership and staff continuity and communication," he said.
Werner suggested that the NWS needed to do more outreach to schools and universities to inform students about career opportunities in meteorology.
Erik Salna, Associate Director at the International Hurricane Research Center at Florida International University, said not fixing the operational problems leaves people more at risk when extreme weather events occur.
"Either we reduce the risk, or risk will reduce us," he said.
---
Published in conjunction with

WASHINGTON — A Food and Drug Administration's advisory committee voted unanimously on Thursday to recommend that the FDA approve the booster shot of Moderna's COVID-19 vaccine for people age 65 and older and those with underlying medical conditions or who are at higher risk of exposure to the virus.
The Vaccines and Related Biological Products Advisory Committee's recommendation now goes to the FDA for approval. If approved, the Centers for Disease Control and Prevention then would review it and make a final decision in the next couple of weeks.
Several members of the advisory committee cautioned that there was insufficient data and a lack of diversity in the people chosen by Moderna's for the clinical trials.
Only 149 subjects were involved in the trial, and 95.3% of them are white and 60.4% of them are women, according to the FDA.
Patrick Moore, American Cancer Society professor at University of Pittsburgh, pointed out the issue but nonetheless voted yes. He said he went with his gut feeling.
"Data are not perfect. But it's an extraordinary time and we have to work with imperfect data," said Dr. Eric Rubin, editor-in-chief of New England Journal of Medicine and a committee member.
On Sept. 3, Moderna requested authorization of its half-dose booster shot to be used at least six months after the two-dose primary series for those 65 and older and those above 18 who have underlying medical conditions or are at higher risk of exposure, including health care workers, teachers and prisoners.
This is the same population group for which Pfizer and BioNTech's COVID-19 third dose was approved to distribute on Sept. 24.
Moderna's therapeutic area head, Jacqueline Miller, told the panel that the Moderna's booster shot leads to a 17-fold increase in antibody level countering the delta variant. Miller also said that the adverse reactions of the booster shot are not more severe than those of the second dose.
On Friday, Johnson & Johnson's booster shot of the COVID-19 vaccine will be reviewed by the same FDA panel. The experts will also discuss "mix-and-match," using different types of vaccines from different manufacturers.
During Thursday's meeting, a clear distinction was made between the half-dose (50 mcg) booster shot and the full-dose (100 mcg) third dose of Moderna's COVID-19 vaccine. The 100 mcg third dose was made available to only the immunocompromised individuals on Aug. 12. Some experts questioned how Moderna plans to prevent confusion during the distribution process.
"We recognize that this will require some education and enforcement and so we are preparing to send a 'Dear Health Care Provider' letter explaining how the doses are to be administered," Miller responded.
Scientists from Israel at the meeting presented that the Pfizer booster shots' distribution in Israel has led to a decline in COVID cases in the unvaccinated group. They also suggested the side effect of a third dose is lower than the second dose, though there could be underreporting cases.
"For 3.7 million booster doses administered, we had 44 serious adverse events reported," they said.
Earlier this month, the CDC found that the booster shot of the Pfizer vaccine does not cause additional complications compared with the second dose.
New research shows that unvaccinated Americans view the scientists' haste in developing booster shots as a sign that the vaccines are not working as well as promised, according to the Kaiser Family Foundation. Meanwhile, those vaccinated see it as a sign that scientists are striving to make vaccines more effective.
As of Wednesday, 56.6% of Americans were fully vaccinated, while 34.4% have not yet received one dose of COVID vaccine, according to the CDC.
President Biden on Thursday highlighted progress made in reducing COVID-19 infections since September and encouraged more to get shots.
"These boosters are free, available and convenient to get," President Biden said. "We have to do more to vaccinate the 66 million unvaccinated people in America. It's essential."
Merck on Oct. 8 said it has developed an oral medicine that could reduce the risk of hospitalization or death by approximately 50%. The company has submitted it to the FDA for emergency use authorization. If approved, the pill would become the first oral antiviral medicine for COVID-19.
COVID-19 cases have fallen by over 45% after reaching a peak in September, according to the CDC. Dr. Anthony Fauci, however, warned on Saturday that though there's a turnaround in the slope, the death count is still up.
"I strongly suspect that you're going to start seeing the deaths go down similar to the hospitalizations," he said.
In an interview, Richard Kennedy, professor of medicine at the Mayo Clinic and co-director of the Vaccine Research Clinic, said that the country would likely see a rise in COVID cases as people will tend to stay indoors when winter comes.
---
Published in conjunction with

WASHINGTON — The goal to have at least 40% of people in every country vaccinated by the end of 2021 and at least 60% by mid-2022 is ambitious but not impossible, World Trade Organization Director General Ngozi Okonjo-Iweala, who is a member of the multilateral COVID-19 response task force, said Tuesday.
"If we decide as a community that we can do this, we will do it," she said during a virtual discussion Tuesday on the sidelines of the International Monetary Fund and World Bank Group's annual meetings in Washington. "We are very far away from where we need to be, but we need to ramp up now … this target is very ambitious given where we are now, but it's not impossible."
Top officials of the IMF, World Bank, World Health Organization and World Trade Organization – the COVID-19 task force – will seek over the next few days to get finance officials to assist them in making concrete plans to reach the vaccination goal.
On Wednesday, IMF Managing Director Kristalina Georgieva told reporters that failure to reach the goal could lead to $5.3 trillion in global gross domestic product losses over the next five years.
"Especially G20 countries should own those targets and make it happen because more than 80 percent of the economy belongs to them and the bulk of the production capacity also belongs to them," said WHO Director General Tedros Adhanom Ghebreyesus.
Current vaccination coverage reaches less than 4% of people living in low-income countries, compared to over 60% of populations in richer economies, exacerbating global vaccine inequities across the world, the leaders said.
Despite plentiful supply and rapid production of vaccines in advanced economies, vaccine donations are not enough, said Ghebreyesus.
"Seventy percent of the deliveries [are] just to 10 countries. That's completely unfair. This will not end the pandemic," he added.
Vaccine inequity is particularly apparent in Africa, said World Bank Group President David Malpass, who pointed to the gap between donations and the actual deliveries of those donated doses.
"What we need to do is get the countries that have excess vaccines to state and follow through in an accountable way with the deliveries," Malpass said, adding that the World Bank has 250 million doses under contract to be delivered to Africa and the developing world.
"We're trying to have early delivery dates for the donations that have been committed by the advanced economies and we need to know what the type of vaccine is and where it's going to be delivered so we can work on the hesitancy problem," he said.
The question of intellectual property protection for vaccines was raised, with the officials saying that waiving the IP would trigger the transfer of the technology, skills and capacity needed to give developing countries the opportunity to manufacture vaccines.
"As [a] global community, we should ask ourselves, why do we even have the IP waiver as a legal instrument if we're not going to use it in such unprecedented conditions?" said Ghebreyesus.
The IMF's Georgieva agreed, saying, "If the road is to build strength [and] capacity to face health risks in the future, now is the time to approach this in a comprehensive manner."
---
Published in conjunction with

WASHINGTON — A Kentucky abortion clinic and the state's attorney general went head-to-head in Supreme Court oral arguments Tuesday on whether the attorney general waited too long to defend a restrictive abortion law in a case that could give insights into the justices' positions on future abortion cases.
Republican Gov. Matthew Bevin signed a law that restricts a second-trimester abortion procedure called "dilation and evacuation" in 2018. The abortion clinic EMW Women's Surgical Center, sued. A federal appeals court upheld a lower court ruling.
In the meantime, Democrat Andy Beshear, a supporter of abortion rights, succeeded Bevin as governor in 2019, and Republican Daniel Cameron was elected attorney general.
Beshear's administration declined to fight the appeals court decision, but Cameron then said he wanted to appeal further. An appeals court denied his request to revive the case, saying he was too late.
Justice Sonia Sotomayor said Cameron had the opportunity to defend the law earlier but chose not to and didn't appeal on time. But several justices seemed more sympathetic to Cameron's position.
Though the court will not decide on the abortion law itself, a ruling in Cameron's favor would give him the green light to fight to reinstate the law.
In December, the Supreme Court will consider a Mississippi case that could overturn the precedent set in Roe v. Wade. Meanwhile on Monday night the Biden administration once again urged the courts to strike down a Texas law that prohibits abortions after approximately six weeks of pregnancy.
The Kentucky law would ban "dilation and evacuation" abortions, a common second trimester abortion method where doctors use surgical instruments to remove the fetus. Dilation and evacuation abortions are the only type available in Kentucky after 15 weeks of pregnancy.
Those who oppose abortion argue the dilation and evacuation method is inhumane and dismembers the fetus. Abortion providers say the method is safe and effective.
"Doctors shouldn't have to choose between providing the safest, most appropriate care for their patients and going to jail," Dr. Ernest Marshall, owner of EMW Women's Surgical Center, said in a statement.
During oral arguments, Alexa Kolbi-Molinas, a senior staff attorney for the ACLU who represented the abortion clinic, argued that "intervention is not a revolving door" where Cameron could fail to appeal and then gain re-entry after a court's ruling.
"If you fail to appeal, you're out," she said.
At a news conference outside the court, Kolbi-Molinas said that Cameron's actions are "part of a concerning strategy to ban abortion by any means necessary."
Meg Stern, support fund director for the Kentucky Health Justice Network, said if the court rules in Cameron's favor it would set a "dangerous precedent" for future abortion cases. But even so, Stern said Cameron likely won't be successful in getting the law reinstated because the courts have already deemed it unconstitutional multiple times.
Still, Cameron and his attorneys were in high spirits after the oral arguments.
While he voiced his support for the abortion bill, Cameron also emphasized that his argument is about state sovereignty and his ability as attorney general to defend state laws.
"We've been knocking on the door of the Sixth Circuit Court of Appeals," Cameron told reporters. "I'm optimistic that we will get a favorable ruling."
WASHINGTON – The Department of Health and Human Services' botched response to rolling out the COVID-19 vaccine for Native Americans caused significant delays in getting the vaccine to urban American Indians, the president of the National Council of Urban Indian Health told a House subcommittee Tuesday.
HHS neglected to ask Urban Indian Organizations for input on the vaccine rollout until a day before the deadline, according to Walter Murillo, president of the National Council of Urban Indian Health.
As a result, he told the House National Resources Subcommittee for Indigenous People, vaccine distribution to urban American Indians was significantly delayed. American Indians in urban areas were unclear whether to get their shots through their state of residence or through the Indian Health Service, Murillo said.
The Urban Indian Health Confer Act, introduced by subcommittee member Rep. Raul Grijalva, D-N.M., would require HHS to consult the 41 Urban Indian Organizations, which are urban-based nonprofits governed by Native Americans to address health care issues, on health care policies concerning the 2.8 million American Indians and Alaskan Natives living in urban areas.
The Indian Health Service is the only HHS agency that confers with Urban Indian Organizations before making policies about American Indians. There are no communication chains to any other agencies, including the Centers for Disease Control and Prevention.
"We must move past the notion that only the IHS has a trust obligation to Native people," Murillo said. "Because the truth is, the federal government has the responsibility to provide care for all native people."
The federal government has an obligation to provide health care for American Indians because of treaties signed with tribal nations in exchange for their land.
According to Rep. Melanie Stansbury, D-N.M., Urban American Indians rely on health organizations in major cities, such as the Zuni Clinic in Albuquerque, which offers primary care, dental and behavioral health services at no cost. Grijalva's bill would bring the Zuni clinic and similar urban organizations into the forefront of decision-making.
The Biden administration's budget proposal includes a $2.2 billion funding increase for the Indian Health Service, and for the first time, includes an advance appropriation for the IHS so funding does not have to be approved each year. This would protect the IHS from a government shutdown if an annual federal budget is not approved, as nearly happened last week. However, Biden's budget proposal has yet to be approved by Congress.
Murillo ultimately wants American Indian voices to guide all federal-level public health conversations related to Native Americans.
"We would like to adhere to the phrase 'no policies about us without us,'" he said.
WASHINGTON – Deputy Attorney General Lisa O. Monaco told a Senate hearing Tuesday that the pandemic has exacerbated the increased demand for services for survivors of sexual violence as senators consider a bill to strengthen and renew the Violence Against Women Act. 
"The demand for services is outpacing the ability to provide these services, and it's only become more so as a result of the COVID-19 pandemic [because] people are at home and really with their abuser in many respects, and that is a horrible situation we need to rectify," Monaco said at the Senate Judiciary Committee hearing. 
The Biden administration supports renewing the law, which expired nearly three years ago although Congress continued to fund it, and wants to increase the funding, Monaco said. The extra money could be used, for example, to reduce long waiting lines at VAWA-funded rape crisis centers across the country, she said. 
The bill would reauthorize existing VAWA programs to combat domestic violence, sexual assault, dating violence and stalking through 2026. It also would expand the programs, strengthen federal gun restriction laws for abusers and further housing and economic security for survivors.  
Since its initial enactment in 1994, VAWA has been renewed three times. In March, the House passed the bill with 29 Republican votes in a show of bipartisan support.  
At the start of the hearing, three Republican senators who are not committee members, Joni Ernst, R-Iowa, Shelley Capito, R-W.Va., and Cindy Hyde-Smith, R- Miss., spoke to the impact the act has had on protecting women for years. The senators stressed the need to protect underrepresented and underserved survivors of domestic violence, including those in rural, tribal and indigenous communities.   
Sen. Amy Klobuchar, D-Minn., made the case for closing the "boyfriend loophole" by updating the law to protect dating partners in the same way as married partners. While domestic abusers are prohibited from having guns if they lived with, were married to or had a child with the victim, dating partners are not subject to those laws. 
"Women are more likely to be killed if the abuser has a gun, and it's no different if that abuser is in a dating relationship than if they are a spouse," Monaco said in agreement. That same notion was reinforced by Sen. Chris Coons, D-Del., who stressed the need for information-sharing between the federal government and state local authorities regarding background checks.  
Sen. John Cornyn, R-Texas, criticized Monaco for not showing up during a previous Senate hearing on the FBI's failure to investigate sexual abuse claims against Larry Nassar, who served as the U.S. women's national gymnastics team doctor.  
Republican Sens. Josh Hawley and Tom Cotton tried to derail the hearing away from VAWA by focusing on Attorney General Merrick Garland's Monday memorandum that called on the FBI and U.S. Attorney's offices to address violent threats against teachers and school officials following a request made by the National School Boards Association. 
Senate Majority Whip Dick Durbin, D-Ill, who chairs the committee, said he wants to move quickly. "We need to get this bill to a president who is anxious to receive it [and] sign it into law for reauthorization."  
President Donald Trump should invoke his authority under the Defense Production Act to expedite the delivery of masks, gloves and gowns to frontline workers who are at a high risk of contracting the coronavirus, union leaders said Tuesday.
"While the rest of America hovers down, these everyday heroes leave the safety of their homes and head to the frontlines," said Lee Saunders, president of the American Federation of State, County and Municipal Employees, the largest trade union of public employees in the United States. "In too many cases, they are doing it without the protective equipment they need."
Saunders and the other leaders, speaking on a press call, said the Defense Production Act was designed for this kind of national emergency, but Trump is hesitant to use it.
The Defense Production Act was passed in 1950 due to production needs during the Korean War. The law gives presidents the power to direct corporations to prioritize services and critical material deemed necessary to aid the national defense.
"Unfortunately, it seems he is waiting for the blessing of the U.S. Chamber of Commerce, the most powerful corporate special interest group, which is leaning on him not to invoke his full authority under the DPA," Saunders said.
He said that public service workers are putting their communities first, while Trump is putting the business lobby first.
Due to shortage of masks, many frontline workers around the U.S. are using bandanas and other makeshift masks, Saunders said. He noted that one sanitation worker in Atlanta informed him that they have no masks or gloves left and are given only three disinfectant wipes per day.
Many hospitals have started reusing N95 masks, said Stacy Chamberlain, executive director of AFSCME Council 75. However, reusing N95 respirators is taking a short-cut around the issue of the shortage of protective gear and ignoring standards around mask usage that have long been in place, she said.
Henry A. Garrido, executive director of AFSCME District Council 37 in New York state, the epicenter of the coronavirus crisis in the U.S., said that while the president has said that ventilators have been sent to New York, he has not seen any. "We desperately, desperately need ventilators in public hospitals," said Garrido.
Health care providers in New York fortunate enough to get tested for the coronavirus are still expected to work while they wait for the results, said Garrido.
Results by agencies can take from around 48 hours to six days, according to Garrido. He added that health care providers are only expected to self-isolate after they display symptoms like coughing and fever. About 300 first responders are being tested daily in New York, and a quarter of those test results come out positive, said Garrido.
Denise Duncan, president of the United Nurses Associations of California, said frontline workers should not be struggling to get tested for COVID-19 because "we don't have an endless supply of people."