Latest in Political News
Get up-to-date political news from our reporters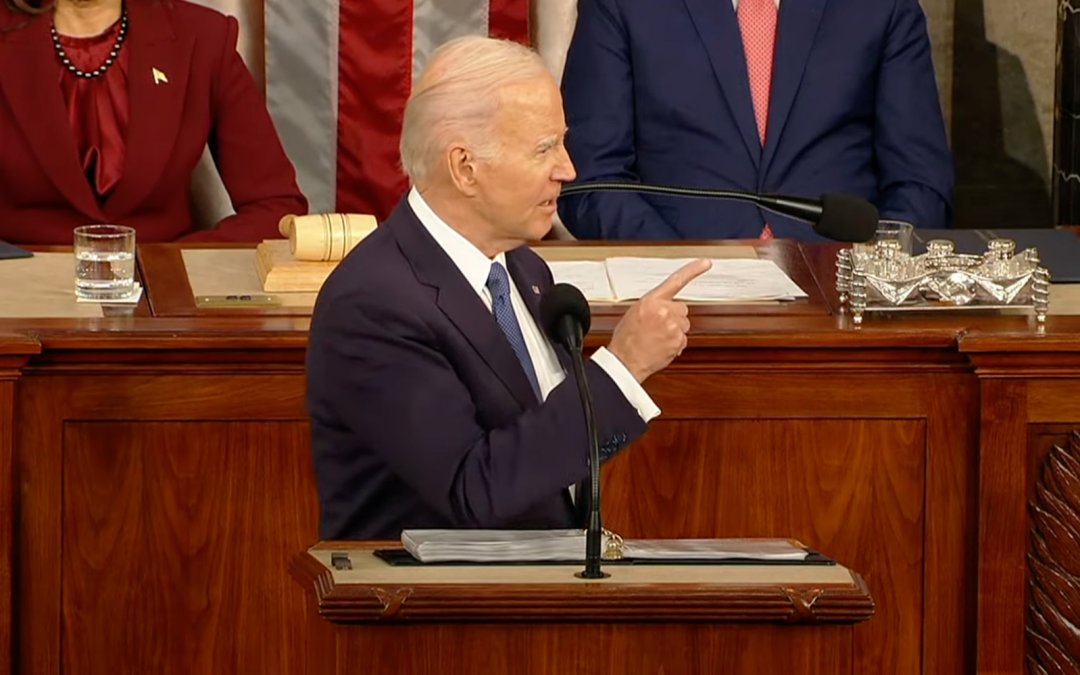 President Biden took a victory lap on what he achieved in two years under the Democratic-controlled Congress and outlined again how he'll negotiate with the House GOP on the debt limit.
read more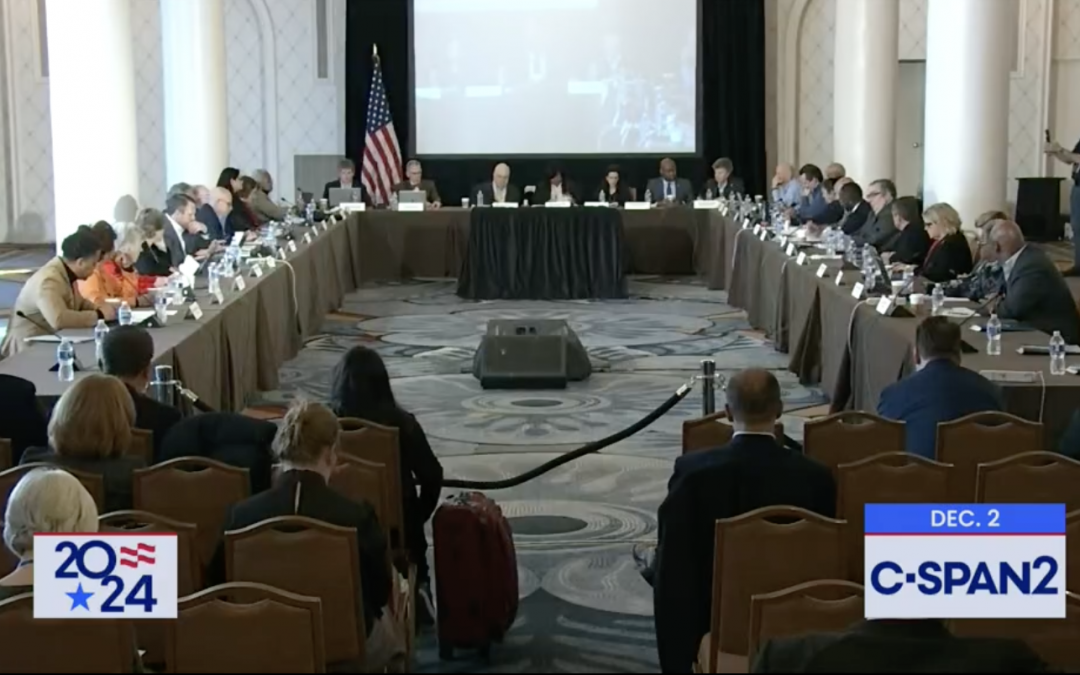 Under President Joe Biden's and the Democratic National Committee's new proposed primary schedule, Nevada and other more diverse states would move up in the order. While local leaders and community organizers expect the pressure on them to increase, they say they are excited for how this change will help them build grassroots Latino political power.
read more
Morgantown, W. Va. — Democratic Sen. Joe Manchin III (W.Va.) must soon decide if he will seek reelection from a majority Republican constituency. Manchin is no stranger to high-stakes decisions, as he often determined the life or death of President Biden's legislative proposals, while Democrats had a razor-thin majority during the first two years of Biden's administration.
Heading into 2024, Manchin has several choices: pursue another term as a Democrat, switch his party affiliation, resign to the hills of West Virginia or even make a run for the presidency.
Video by Logan Schiciano/MNS
Deviating from his Democratic identity 
When asked if he was still a Democrat in an interview earlier this month, Manchin said that he identified as American. His answer reflected the rebellious and unpredictable approach he has taken to caucusing with the Democrats. With a 50-50 Senate from Jan. 2021 to Jan. 2023, Sen. Majority Leader Chuck Schumer (D-N.Y.) relied on Manchin's support to pass any of the Democratic legislative agenda. The Senator engendered frustration for not following his party's wishes, despite pressure from Schumer and President Biden. 
Manchin's actions had consequences among some Democrats in West Virginia who once supported him, but now felt he had left them behind. Steward Acuff, a retired labor organizer with AFL-CIO and life-long Democratic voter, knocked on doors for Manchin during his first reelection campaign in 2018. 
"Joe Manchin won as a Democrat, with the work of a heck of a lot of progressive Democrats. The base has always carried him," Acuff said over breakfast in a Shepherdstown deli. "Which is why we get so angry when we see him speaking against us, voting against us and weakening the Democratic party." 
Manchin's controversial political fluidity has opened the door to mass media attention. Ego may be the primary motivation for flip-flopping his votes across party lines, said John Kilwein, West Virginia University professor of political science. 
"When the Senate was divided, he was the belle of the ball. Everyone wanted to talk about him. He was the critical guy," said Kilwein. "It's about staying prominent in the national headlines."
Since 2018, Manchin has been an obstacle to his party's push for action on climate change, voting rights legislation and filibuster reform. In Dec. 2021, he sank Biden's proposed Build Back Better legislation, which would have lowered health care costs, provided universal pre-school, instituted paid family leave and triggered the largest investment in combating climate change in U.S. history. 
West Virginia is the fourth poorest state in the country. For Manchin to oppose Build Back Better "weakens the democratic party," according to Acuff, while making the lives of West Vriginians harder. 
"There's no state that has more to gain in terms of building the internal economy than West Virginia," he said. 
Anitra Hamilton, president of the NAACP in West Virginia University's city of Morgantown, also described Manchin's opposition to Build Back Better as a blow to "a state that needs so much attention, care and support."
Hamilton went to West Virginia University and now works in the University's hospital, as well as at the polls on election day. She said that Manchin has failed to show up for the "ordinary people" of the state, particularly minority communities. 
On Friday, the West Virginia Poor People's Campaign held a rally outside of the State Capitol to bring attention to over 100 unexplained deaths in state jails, 13 of which occurred at the Southern Regional jail this past year. Ralliers, including Acuff, demanded Manchin join them in calling for a full federal investigation into prison conditions. Manchin's office responded that the Senator "continues to monitor the reports coming from the state-operated Southern Regional Jail." 
"These are the situations when we need to hear from our leaders. He could connect with hurting families, people who have voted for him, to say I hear you, I'm with you and we need to find out what's going on," said Hamilton. "We're asking for an investigation into what's going on in our institutions so that we can thrive, as well as the coal industry has."
A culture running on coal 
As the second largest coal-producing state in the country, West Virginia is heavily reliant on the mining, exportation and use of coal. 
"The state is still strongly connected, economically and culturally, to fossil fuels extraction," Kilwein explained. 
Rick Altman, Vice President of United Mine Workers of America district 31 in Fairmont, said that people outside of West Virginia don't understand the depth of that connection. 
"It's not just good paying jobs with benefits, health care and pensions. Our dollar goes to help so many other people and communities," he said. "But if you take those taxes away that the [coal] companies pay, you are going to lose cities and towns in West Virginia, and you're going to lose that culture. You don't have to be a coal miner to appreciate the impact we have on this state." 
Both the state and the Senator have a long standing relationship with coal. Manchin's family owns a coal business, Enersystems Inc. in Fairmont, W.Va. Manchin has holdings between $1 million and $5 million in Enersystems, Inc., according to his 2021 financial disclosure form. As Chairman of the Energy and Natural Resources Committee, Manchin holds immense power over energy issues, and has not been shy to obstruct propositions he felt endangered the coal industry. In addition to Build Back Better, he blocked Biden's 2021 plan for a $150 billion plan to cut reliance on fossil fuels among power generators. 
Although Build Back Better offered significant support for unions, Altman said that you can't "get everything on your wishlist," and that overall, Manchin has been an instrumental ally to mineworkers. He described the coal union as a chain of individuals linked together to protect each other, of which Manchin is a key part. 
"Senator Manchin has always been a link in that chain. A strong link," said Altman. "Mineworkers could not ask for a better advocate. Hopefully he's around for another hundred years." 
Hamilton, whose father was a coal miner, viewed Manchin's prioritization of the fossil fuel industry with less affection. 
"Of course when it comes to coal, he would be part of the family because they fund his campaign. That's the bread and butter of his family," she said. "For the coal industry, he has shown up greatly, but I don't think many other people can use those terms of endearment."
As for the future of fossil fuels in West Virginia, Altman said that he expected coal to phase out, but not in the near future. 
"I think [Manchin] understands that technology is starting to move. And I think he believes there's always gonna be a place for coal. But there's also new technologies where coal can be used." 
Acuff disagreed, instead calling for an embrace of clean energy and praising potential job opportunities in the creation and management of solar panels, wind turbines, hydroelectric dams and offshore energy generation. 
To run or not to run… and for what?
In his 2024 reelection campaign, should he choose to run, Manchin already has opposition from across the aisle. Rep. Alex Mooney (R-W.Va.) announced his candidacy last year, and Republican Gov. Jim Justice is expected to announce his candidacy in coming weeks. Campaigning as a Democrat in a state in which former President Donald Trump won nearly 70% of the vote in 2020 may prove more difficult than Manchin's previous races. 
"The state has moved to the right. In the process, he needs every democratic vote he can get. And in these past two or three years he's alienated portions of that democratic base," said Kilwein. 
Hamilton, who identified herself as part of that base, said she doesn't want to vote for Manchin, but sitting out would be "a vote for the other side." 
"If Joe Manchin loses, it could be a whole generation before a Democrat represents West Virginia again, so it puts us in a precarious situation," said Hamilton. 
Victory for Manchin is within reach, if the choice for Democrats is him or a "MAGA Republican," according to Kilwein. How he's gotten this far in the conservative state, Kilwein said, is based on his "personal name brand." 
"I think at the end of the day, a lot of core democratic institutions are gonna do what they did in 2018. They're gonna hold their nose and vote [for Manchin]," said Kilwein.
Should Manchin choose to run for president, which he did not rule out in an interview earlier this month, it might double as a retirement plan, said Acuff. 
"Being a democrat has become harder and harder for him to sustain. [Running for president] would be a way out for him to retire and save face and not be defeated in his state."
Regardless of Manchin's next political move, his legacy extends beyond political office for those in the world of coal who support him, such as Altman. 
"West Virginians see him differently because he's less of a politician and more of Joe Manchin," said Altman. "Joe Manchin. Not senator, not governor but he is just Joe Manchin. He's ours."
WASHINGTON —  Rep. Mark Pocan (D-Wis.) on Wednesday slammed a proposal by House Republicans to ban transgender females from sports teams, calling them "congressional bullies."  
This comes as Republican members on the House Committee on Education and the Workforce held a markup meeting for a bill to recognize sex "based solely on a person's reproductive biology and genetics at birth." The measure, H.R. 734, the Protection of Women and Girls in Sports Act, would amend Title IX, the federal civil rights law that prohibits sex-based discrimination in educational programs and activities. 
Rep. Greg Steube (R-Fla.) introduced the legislation for the third time last month after it failed to pass during the last two sessions of Congress when Democrats controlled the House. The bill has 43 Republican cosponsors, including Chair of the Education and the Workforce Committee Virginia Foxx (R-N.C.), and Reps. Matt Gaetz (R-Fla) and George Santos (R-N.Y).  
"This isn't about sports. This is about attacking trans and other LGBTQI+ kids and the politics of the issue, not the substance of letting kids play," Pocan said. "And that's heartless and cruel and very wrong."
Now that the Republicans control the House, the legislation has a better chance of passing the lower chamber. But Pocan said he has talked to several members of Congress, especially his colleagues on the Democratic side, and they are willing to work together to prevent the bill from becoming law. 
Most Democrats argue the bill would contradict Title IX by excluding transgender women; Republicans argue it would protect women and ensure they have equal opportunity –  something they say Title IX was created to do. Foxx said allowing transgender women to play sports places biological women at a competitive disadvantage. 
"As a mother and past educator, I abhor the increasing prevalence of biological men competing in women's sports enabled by the current interpretation of Title IX," Foxx said in a press release. "The Biden administration's radical rewrite now denies equal opportunity to women, a group for whom Title IX was originally drafted." 
Rep. Mary Miller (R-Ill.) echoed a similar viewpoint during the markup meeting and urged the committee to pass the bill. 
"The whole point of Title IX was to give more opportunities to our daughters," Miller said. "And ignoring the biological differences between men and women is a catastrophe for our girls and women." 
Pocan, who is chair of the Congressional Equality Caucus, lambasted Republicans on the committee for spending their first legislative markup targeting a small portion of the population. According to a report by the Human Rights Campaign, only about 12% of transgender girls play sports. 
He said there are more pressing issues facing women in sports and kids across the country, citing sexual assault and harassment, pay inequality and gun-related deaths. 
"Let's focus on the kids. Let's make sure we respect all children and allow them to participate in sports," Pocan said.
WASHINGTON –– House GOP leaders on Wednesday seized on the D.C. crime bill to target Democrats as taking a soft-on-crime approach, as the Senate gets ready to vote on whether to override the measure.
"The 173 House Democrats who voted against this bill now have to explain to their constituents how they are the most radical, pro-criminal members of their party," said Majority Whip Tom Emmer (R-Minn.).
Last year, the D.C. Council passed an overhaul of the criminal code that softened penalties for some lower-level offenses. But the bill, which has been opposed by Mayor Muriel E. Bowser (D) and leaders in law enforcement, has become a political touchpoint for how to tackle increases in violent crime. The House of Representatives passed a GOP-led resolution in February to block the D.C. crime bill. 
Supported by Republicans and a handful of Democrats, the resolution is expected to pass in the Senate. President Joe Biden created a rift in his party by pledging to sign the resolution. Though the measure to block the crime bill has garnered some Democratic support, House GOP leaders did not shy away from criticizing those who oppose it.
The crime bill, formally known as the Revised Criminal Code Act of 2022, changes how criminal acts are defined and lowers "statutory maximum penalties for some violent crimes." The GOP, as well as Biden, has cited D.C.'s crime issue as their reason for opposing the new criminal code.
During the news conference, Emmer called on Democrats to support the congressional legislation to block the crime bill.
"Joe Biden and the Democrats have a choice: continue to cave to the leftist lunacy that cost them total control of Washington, or buck the woke nonsense and join the GOP's battle to restore common sense to the nation's capital," Emmer said.
WASHINGTON — After receiving scrutiny for lying about his past, Rep. George Santos (R-N.Y.) is now facing mounting pressure from his fellow freshman House Republicans.
Rep. Anthony D'Esposito (R-N.Y.) on Tuesday formally introduced legislation which would prohibit the embattled congressman from profiting off his falsehoods if it is found that he committed an offense concerning financial or campaign finance fraud. Though Santos has not been convicted of anything, D'Esposito, joined by Reps. Nick LaLota (R-N.Y.) and Brandon Williams (R-N.Y.) cited Santos as the inspiration for the bill. During the news conference, the New York congressmen spoke of their determination to hold Santos accountable and defend his constituents.
"This legislation is about ensuring that elected officials who break the public's trust are held accountable for their wrongdoings. No one should be able to profit off lying to the American people and swindling their way into the people's house," D'Esposito said.
Along with introducing the bill, known as the "No Fortune For Fraud" Act, D'Esposito also introduced a resolution, called "No Fame For Fraud." The resolution would change House rules "to make the policy apply to lawmakers indicted for the same offenses." 
Though neither the bill nor the resolution mention Santos by name, D'Esposito, LaLota and Williams did not shy away from talking about him.
"[Santos is] trying to use his new infamy to enrich himself to further what he set out to do three years ago, to use his persona as a public figure to enrich himself. And we New York Republicans can smell a scam from a mile away," LaLota said.
Santos responded to the bill in a comment to Medill News Service, saying, "I haven't been convicted of anything, so this bill doesn't apply to me."
A long-time critic of Santos, D'Esposito was the first House Republican to call for his resignation. Last week, he tweeted an article from The Hill speculating about his possible legislation, to which Santos alleged in a now-deleted tweet that D'Esposito "lost his NYPD issued GUN while he was DJing at a party" and "assaulted a 72 year old senior WOMEN." Santos' response prompted LaLota and Williams to defend D'Esposito.
If passed, the bill would be enforced by the clerk and House leadership. It does not prevent people who have lied from being elected, but rather ensures that "someone who has made a mockery of this institution doesn't then generate a profit," D'Esposito said.
Currently, the bill is not backed by any Democratic members, but D'Esposito welcomed their support.
"This isn't about Republican or Democrat. It's about doing what's right," he said.
Despite the lack of support from the other side, D'Esposito said he spoke with GOP leadership about it and is confident the bill will make it to the House floor for a vote.
Adding that one goal of this bill was to protect New York constituents, D'Esposito acknowledged that he, along with LaLota and Williams, come from districts that flipped in 2022 after long being in Democratic control.
"People wanted change, and the change they wanted to see was through people like us. And we're not going to let George Santos get in the way of us making change, the change that people wanted for us to deliver in the People's House," D'Esposito said.
National Harbor, Md  – Conservatives from around the country gathered to hear speeches and participate in a presidential straw poll at this year's Conservative Political Action Conference at the Gaylord Hotel in Maryland. 
Trumpism loomed large at the conference, with Former President Donald Trump winning 62% of the straw poll vote. He was followed by Florida Governor Ron DeSantis, who is yet to announce his candidacy, at 20%, and former U.S. Ambassador to the United Nations Nikki Haley, who came in at 3%. 
Trump spoke to the enthusiastic crowd for one-hour and 45-minutes, repeating familiar talking points, falsehoods and dire consequences for the nation if he is not elected. 
"Either they win or we win. And if they win, we no longer have a country," Trump said. "They're not coming after me; they're coming after you, and I'm just standing in their way… This is the final battle." 
National Harbor, Md, – Trumpism was on full display at the Conservative Political Action Conference this weekend as thousands gathered for the four-day conference at the Gaylord Hotel in Maryland. Support for former President Donald Trump was more reminiscent of an incumbent President than that of an open-primary candidate, which Trump is currently running as in the 2024 election. 
"Trump's numbers are baked in," said life-long Republican Todd Tibbetts from Georgia. "Everybody knows who he is and what they get when they get Trump. Let me tell you, he's the nominee."
CPAC attendees participated in a straw poll to select their preferred Republican presidential nominee. Trump won 62% of the vote, followed by Florida Governor Ron DeSantis, who is yet to announce his candidacy, at 20%. Former U.S. Ambassador to the United Nations Nikki Haley, who received a lukewarm welcome from the crowd during her speech on Friday, came in at 3%. Conservative entrepreneur Vivek Ramaswamy, who is also running for president and spoke at CPAC, received 1%. 
Waning allegiance to the establishment.
In her remarks, which were sandwiched between speeches from Donald Trump Jr. and Lara Trump, Haley did little to distinguish herself from Donald Trump. She echoed the same criticisms of President Joe Biden, the "wokeness virus" and socialist Democrats, that were expressed by many speakers. She did note that the Republican party had lost seven of the last eight presidential elections, thereby acknowledging Trump's defeat in 2020 – a fact contrary to the beliefs of some attendees.
"Our cause is right, but we have failed to win the confidence of a majority of Americans," Haley said. "That ends now. If you're tired of losing, put your trust in a new generation."
On her way out of the ballroom, Haley was met with chants of "We love Trump." For some, Haley is tethered to the Republican party "establishment," which they felt no longer properly represented their vision for America. 
"The old Republican party is dead. That's why you see a strong patriotic MAGA movement," said Elisabeth Bialas and Paul Dowling, who both attended Trump's rally at the ellipse on Jan. 6, 2021. "We have no loyalty to the Republican party. We're patriotic conservatives, not Republicans." 
Other attendees feared that abandoning "traditional" Republicans like Haley would create an electability issue for the party's nominee in 2024. 
"If we disconnect ourselves from Nikki Haley and Mike Pompeo, we are not pro-Republican," said Maria Duncan who just moved from Florida to Maryland and identified herself as a Trump supporter. "If you're a true Republican, you don't just support Trump."
"I think January 6th left a stain on [Trump's] presidency which is the baggage that he is going to have to deal with to win a general election," said Zachary Wanuga from Maryland. 
Wanuga, 22, has been to CPAC four times and said there is no substantial difference between the policies of Haley, DeSantis and Trump. If it came down to it, Wanuga said he would support DeSantis over Trump because he is more electable. 
Fox under fire. 
Along with the party establishment, a popular cry was for renouncing loyalty to Fox News. In previous years, Fox sponsored CPAC, but the network opted out this year. 
In one of the most well-received speeches of the weekend, former Trump advisor Steve Bannon claimed that Fox had turned on the "MAGA" movement. He specifically targeted Fox Corporation Chairman Rupert Murdoch. 
 "Murdoch, you've deemed Trump's not going to be president, but we deem that you're not going to have a network, because we're going to fight you every step of the way," Bannon declared to the cheering crowd. "You've disrespected Donald Trump for long enough." 
Bannon said that Fox betrayed Trump when they called the 2020 election for Biden, and the "nation has never recovered." 
Following Bannon's speech, Texan and first-time CPAC attendee Adrian Ireugas said he stopped watching Fox after the network declared Biden the winner of Virginia during the 2020 presidential election. Biden beat Trump in Virginia by 451,138 votes, but Ireugas baselessly claimed the election results were unfair. 
"[Fox] lost their credibility," said Ireugas, "I think they're team America, but they're old school like Nikki Haley. They're not grounded anymore." 
Now, Ireugas gets his news from conservative alternatives such as Newsmax, Revolver News and The Michael Savage Show. 
Many far right news outlets lined the hall outside of the ballroom at CPAC, hosting live shows with guests such as Trump Jr., former Vice Presidential candidate Sarah Palin, and MyPillow CEO Mike Lindell. 
The grande finale. 
The crowd grew in size and enthusiasm over the weekend as attendees eagerly anticipated Trump's Saturday evening speech. In a not-quite-full ballroom, the former President spoke for one-hour and 45-minutes, repeating familiar talking points, falsehoods and dire consequences for the nation if he is not elected. 
"Either they win or we win. And if they win, we no longer have a country," Trump said. 
He described a dystopian America under the control of democrats, globalists and those who oppose him. 
"The sinister forces trying to kill America have done everything they can to stop me, to silence you, and to turn this nation into a socialist dumping ground for criminals, junkies, Marxists, thugs, radicals and dangerous refugees that no other country wants," Trump told the crowd.  "If those opposing us succeed, our once-beautiful USA will be a failed country that no one will even recognize – a lawless, open-borders, crime-ridden, filthy, communist nightmare."
The ominous messaging did not dissuade the crowd from erupting into applause and standing from their seats throughout the speech. 
"They're not coming after me; they're coming after you, and I'm just standing in their way," he said. "This is the final battle."
NATIONAL HARBOR, Md. – Former President Donald Trump won the Conservative Political Action Conference's straw poll for the sixth consecutive time on Saturday. Trump received 62% of the vote in the informal poll. Florida Governor Ron DeSantis placed second with 20%. 
Trump closed out the conference with a lengthy address, vowing to "complete the mission," while taking shots at Republican senators Mitt Romney and Mitch McConnell. 
Could Trump's divisive rhetoric or his base's unwavering support cost the Republican Party as it aims to take back the White House in 2024? We pooled attendees' thoughts on the former president and the upcoming election. 
WATCH THE VIDEO REPORT HERE:
WASHINGTON — Sen. Ben Cardin (D-Md.) made a renewed push on Thursday to support formerly incarcerated individuals by reintroducing a bill to create a program at the Small Business Administration that would help them start their own businesses.
Cardin joined members of the Progressive Policy Institute on Thursday to make the announcement of the bill, called the New Start Act, to demonstrate support for such efforts. 
Cardin, who also chairs the Senate Committee on Small Business and Entrepreneurship, initially introduced the New Start Act in 2019, but it has failed to reach the floor for a vote. 
If signed into law, the Small Business Administration would be required to establish a pilot program that provides grant support to entrepreneurship programs for people with criminal records. 
"If you had been impacted by the judicial system and you tried to get a job, it's not easy," Cardin said. "And there are good people out there really working to overcome this, but it's still there. It's challenging."
According to the Sentencing Project, formerly incarcerated people are unemployed at a rate of over 27% – making it higher than the U.S. unemployment rate during the Great Depression in 1933 – which was about 25%. 
PPI's Metro Federalism Caucus released a report ahead of the panel, outlining four things policymakers can do to support returning citizens: boost public investment, provide pre-release support, strengthen the continuum of care and engage the public. 
Maurice Dixon, a graduate of the Aspire to Entrepreneurship program that aids formerly incarcerated individuals with small businesses, said returning citizens are stigmatized by their past.
"What I'm grateful for is that I did not allow the stigma or the mistake to stop me from achieving the dream that I've had," Dixon said. 
Cardin said entrepreneurship will provide an easier path for those who are often denied traditional jobs and could prevent them from committing crimes again.
"Entrepreneurship can be a critical lifeline for justice-impacted individuals, and it can provide inherent benefits for their families and their communities," Cardin said in a press release. "These entrepreneurs are less likely to recidivate and more likely to employ other justice-impacted individuals, creating a positive multiplier effect." 
Cardin also touted several accomplishments of the Biden administration, including the American Rescue Plan, the Bipartisan Infrastructure Law and the Inflation Reduction Act. He said "social justice" is embedded into each, and he is determined to work with the administration to pass the New Start Act. 
He also noted that the administration worked to change the rule that prohibited returning citizens from participating in the Community Advantage Program, which provides loans to small businesses in underserved markets. 
Cardin acknowledged that the bill will face challenges getting through the Republican-controlled House, but he said he will work closely with his counterparts on the Republican side of the Senate. 
"I guess my main message to you is that we're making progress, but we're certainly not where we need to be yet," Cardin said.
WASHINGTON — Republican Senators on Wednesday grilled Attorney General Merrick Garland for the Department of Justice's handling of attacks and arrests on anti-choice protesters, the fentanyl crisis and classified documents.
Today's testimony before the Senate Judiciary Committee marks the first time Garland has testified before the new Congress. The DOJ has faced numerous scandals since his last testimony, including the appointment of special counsels to oversee investigations into the handling of classified documents by President Joe Biden and former President Donald Trump. 
Sen. Lindsey Graham (R-S.C.) called the nation "adrift," arguing the DOJ is not doing enough to counter crime and protect American citizens.
Republican Senators focused on the DOJ's prosecution of anti-choice protesters and Catholics, as well as Garland's appointment of a special counsel to investigate the found documents.
Garland justified these appointments based on the "extraordinary circumstance" of Trump's 2024 campaign announcement, and Biden's probable re-election announcement expected in the near future. 
In a series of tense questions, Sen. Ted Cruz (R-Texas) and Sen. Josh Hawley (R-Ark.) asked why the Federal Bureau of Investigation arrested anti-choice protester Mark Houck for assault in his home with upwards of 20 officers in tactical gear. 
Garland said the series of events they presented were not consistent with that of the information he heard about the arrest. Houck was later acquitted of assault.
"I'm deeply disappointed with the last two years," Cruz said. "In my judgment, the DOJ has been politicized to the greatest extent I have ever seen."
Republicans accused the DOJ of holding an anti-catholic bias and failing to prosecute individuals who threatened Supreme Court justices under Section 1507, which criminalizes those who have intent to influence the outcome of a court case. 
Both Democrats and Republicans questioned Garland on how the DOJ is addressing the fentanyl epidemic. Senator Dick Durbin (D–Ill.), who chairs the Senate Judiciary Committee, said the committee agrees on regulating social media platforms for the sale of illegal drugs. 
Republicans criticized Garland for failing to enact policies to stymie the epidemic, with Sen. John Cornyn (R-Texas) accusing him of "cherry picking" which crimes should have a mandatory minimum sentence.
Garland admitted that the DOJ's policies were not stopping fentanyl deaths, but argued that discretion with sentencing allows the Department to "focus attention on things that are damaging American people in the largest possible respect."
After Senator Chuck Grassley (R-Iowa) questioned his handling of the Hunter Biden investigation, Garland vowed to support the U.S. attorney in Delaware, David Weiss, as he carries out the investigation. Garland said, however, that he would stay out of the investigation.
"I promise to ensure that he's able to carry out this investigation, he'll have full authority to do that," Garland said.
Democrats praised Garland for restoring the integrity of the DOJ that Durbin said was previously "embroiled in scandal."
"Every day, Department employees counter complex threats to our national security. They fiercely protect the civil rights of our citizens," Garland said. "They pursue accountability for environmental harms. They prosecute crimes that victimize workers, consumers, and taxpayers. They defend our country's democratic institutions."
On violent crime, Sen. Chris Coons (D-Del.) applauded Garland for steps the DOJ has taken to create safer communities, pointing to the decrease in violent crime in his home city of Wilmington, Del. 
However, Sen. Tom Cotton (R-Ark.) pressed Garland on the murder rates in cities such as New Orleans, St. Louis and Baltimore, and criticized the DOJ for not doing enough to prevent these deaths. 
"Should American citizens in places like New Orleans and Baltimore and St. Louis begin to seek asylum in countries like Honduras or Guatemala?" Cotton asked. 
---
Published in conjunction with