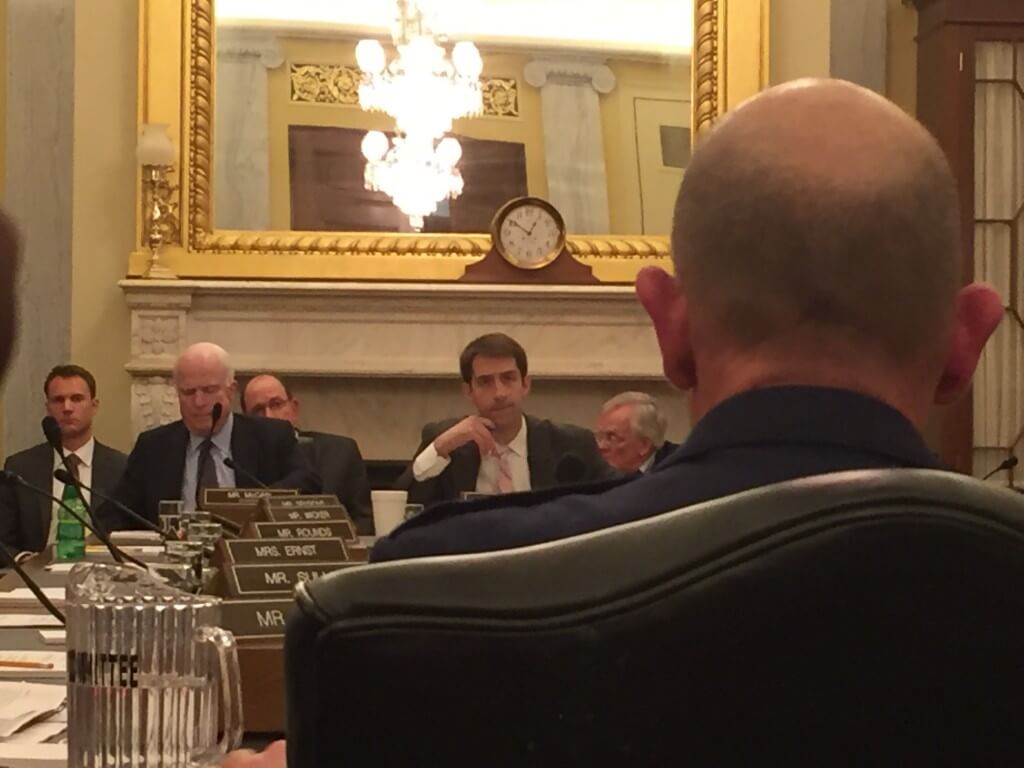 WASHINGTON — With its proposed 2017 budget growing by a relatively modest $5.1 billion, the United States Air Force is struggling to find a ways to modernize its aging fleet while still maintaining combat readiness.
Though additional money has been poured into every branch of the military since 9/11, the Air Force has seen the smallest increase. The average age of its fighter planes is 27 years old, and as older aircraft get decommissioned and the programs to replace them get delayed, the USAF is on track to operate with the one of the smallest fleets – numbers wise — in its history.
"We don't have enough money to do all the things you expect the Air Force to do," Lt. Gen. James Holmes said at a Senate Armed Services airland subcommittee hearing Tuesday. The budget seeks nearly $167 billion for the Air Force in 2017.
In 2016, the Air Force bears the brunt of America's campaign against ISIS, with 55 fighter squadrons ready for combat. Though Holmes was confident the shrinking fleet hasn't hurt the Air Force's ability to fight the so-called Islamic State, he said that the number of squadrons available is well below "full striking readiness."
Much of the 2017 Obama administration budget is aimed at modernizing existing aircraft, like the F-16 falcon and the A-10 Thunderbolt. The Air Force was originally set to decommission the A-10, but opted to postpone its retirement for another two years to sustain the current fight against ISIS.
Spending on modernization diverts money from other Air Force programs, like the development and purchase of the next-generation F-35 fighter. The F-35 was supposed to be deployed in 2012, but after years of delay, it is still in the testing phase.
The budget would invest $5.85 billion in the continued development and procurement of 43 F-35s, down from an original request of 48.
This trade off between development and readiness didn't sit well with airland subcommittee chairman Tom Cotton, R-Ark.
"Modernization, particularly capability and capacity, cannot be placed at odds with readiness or other defense needs," Sen. Cotton said. "Increasing the topline of defense spending is the only solution that will ultimately blunt the bow-wave and achieve the concurrent capability and capacity we need."
The Air Force also expressed serious concern that the proposed budget would exacerbate a shortage of trained fighter pilots. The branch says its 511 pilots short of its total manning requirement, a gap officials estimate will climb to 834 by 2022.
Sen. Richard Blumenthal, D-Conn., said the situation is potentially more serious than shrinkage in the size of the fleet.
"If you don't have enough good pilots, all this stuff is worthless," Blumenthal said.
Lt. Gen. Holmes said the Air Force plans to expand its fighter training units and work with the National Guard and Air Force Reserve to address the gap.