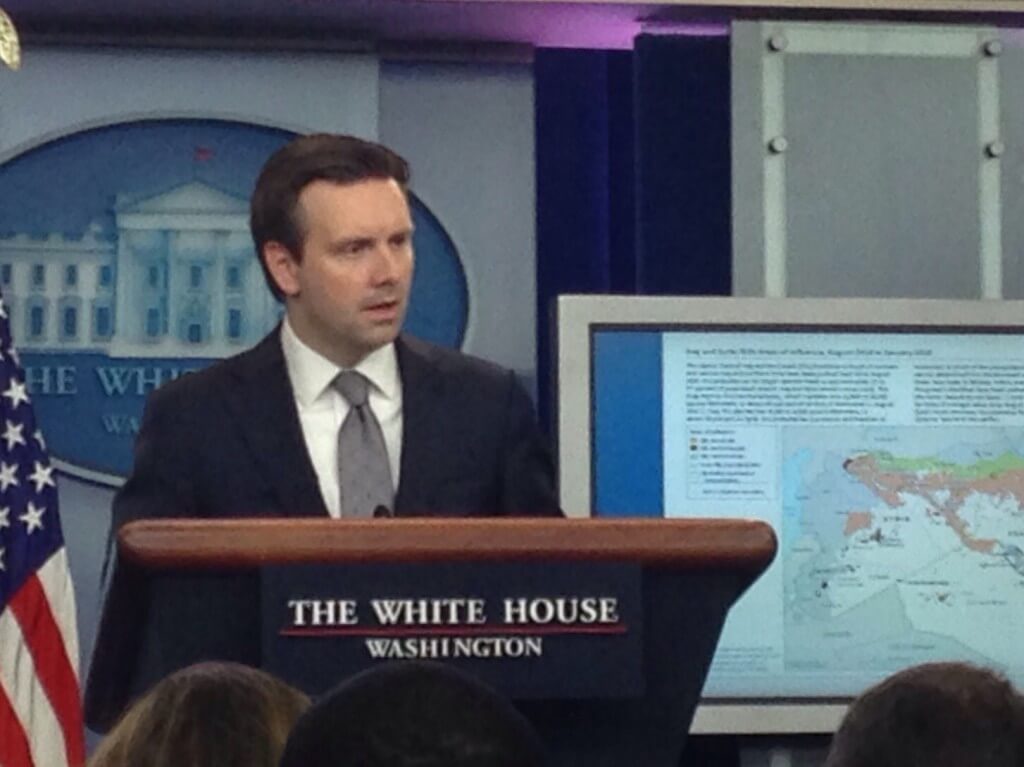 WASHINGTON — White House Press Secretary Josh Earnest blasted Congress for failing to do its job Tuesday after Republican lawmakers snubbed President Barack Obama's long-awaited plan to shut down Guantanamo Bay detention facility.
Obama's proposal, sent up to Capitol Hill, is to move anywhere from 30 to 60 eligible detainees out of a total of 91 to U.S. facilities. He said continued operation of the detention center is "contrary to our values." Pentagon officials have scoped out supermax facilities in Colorado, Kansas and South Carolina to create 13 "prototype" sites.
Many Republicans like Sen. John McCain, R-Ariz, have slammed the plan, calling it a "vague menu of options." House Armed Services Committee Chairman Mac Thornberry, R-Texas, said the president's proposal was too fuzzy and overdue.
Obama promised to shut down the facility during his 2008 presidential campaign.
"I guess you have to ask if (members of Congress) were disingenuous asking us for this plan in a specific time-frame, because I guess they didn't take it seriously," Earnest told reporters at a briefing.
Obama said the seven-year delay in sending a plan to Congress was due to a need to examine the situation "in a systematic way, and… (look at) all the options."
But notion of closing the Gitmo facility, which once had some bipartisan support, turned into a partisan issue over the years, making this plan dead on arrival when it reached Congress.
Lawmakers have argued that transferring detainees to U.S. soil poses a threat to communities, saying that 30 percent of released detainees have returned to their old ways.
The Republicans backed away from closing the island facility because "they were worried about the politics," not because of national security, Obama said at another at the White House Tuesday.
"Some (of the transferred detainees) could be granted trials in our criminal justice system, which would afford them additional constitutional rights that are unavailable to terrorists at Guantanamo," Senate Judiciary Committee Chairman Chuck Grassley, R-Iowa, said last month.
Earnest said U.S, taxpayers would save $85 million annually – by some estimates —  if the facility is shuttered.  That should appeal to   fiscal conservatives," he said.
Current law prohibits the transfer of the remaining detainees. Obama hinted that he would not rule out unilateral action if Congress continues to resist moving detainees. Congress hasn't
authorized use of military force against ISIL, won't act on Obama's nominee for the Supreme Court, and did not meet with the head of the Office of Management and Budget director to discuss the president's 2016 budget.
"I'm not sure what they're doing in there, but they're not doing their job," Earnest said. "All we've seen in Congress is throwing up obstacles."