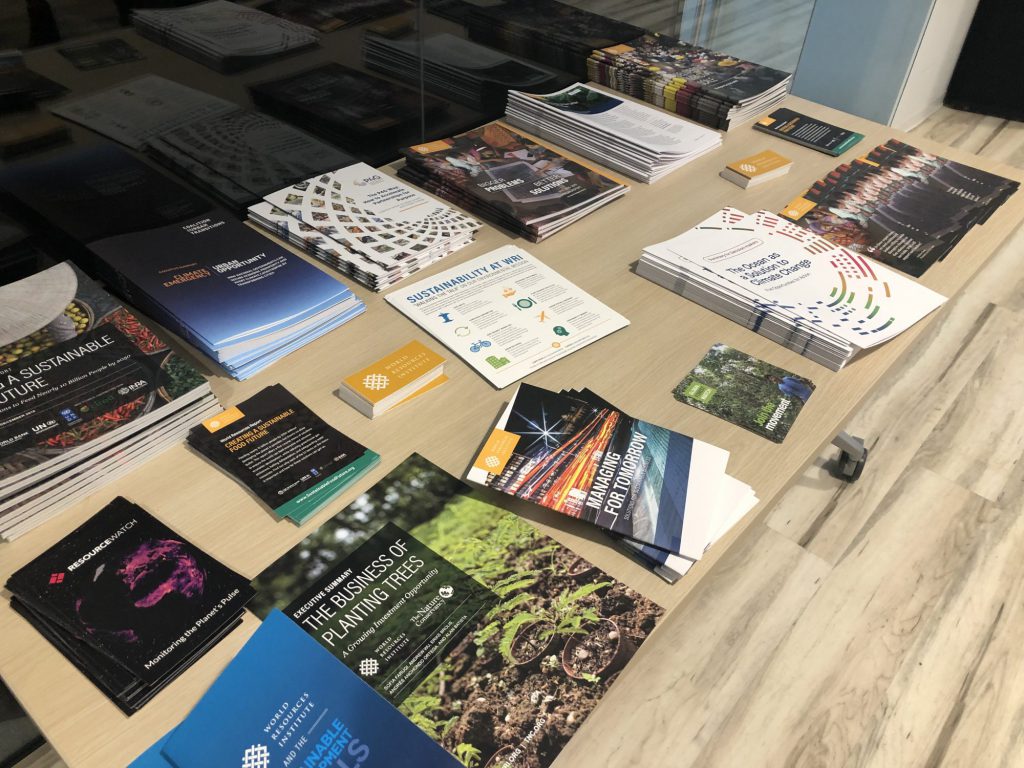 WASHINGTON—The new decade will bring increased youth and social media action protesting climate change, the rise of economic arguments for environmental preservation, and corporate and technological interest in sustainability, the World Resources Institute predicted Thursday.
"Unfortunately, the 'good old days,' where President (Barack) Obama could do a deal with (Chinese President) Xi Jinping, we don't have that anymore" WRI President and CEO Andrew Steer said at a briefing for policymakers and environmental activists.
Instead, in the face of warnings from the Intergovernmental Panel on Climate Change and the Intergovernmental Science Policy Platform on Biodiversity and Ecosystem Services that the global climate is heading toward the "point of no return" of warming by 1.5 degrees celsius, the United States has decided to back out of the Paris Climate Agreement at the direction of President Donald Trump, Steer noted.
In addition, he said that Brexit will change the global politics of climate change; Britain has historically pulled the body toward more direct action on climate, but its exit will give more conservative Eastern European members more voting power.
But there is cause for hope, he said, predicting that social media and protests will increase in volume and effectiveness in the coming year.
"People power does matter," remarked Steer, looking back on successful environmental protests in the 1960s and '70s.
Additionally, industry, a frequent bogeyman in discussions of environmental conservation, may be turning toward more sustainable practices independent of government mandates as companies start to fear the effects of climate change, he said.
"Remarkably, we now have more than 750 major companies that have signed up to science-based targets" to remove up to 4 gigatons of carbon from industrial supply chains, Steer said. The finance industry is also expected to continue its small gains in sustainability; natural disasters are becoming more and more expensive so the insurance industry has reason to scale back its support of the fossil fuel industry.
But, Steer warned, "There is a big difference between doing better and doing enough. Doing enough means we can say, with a clear conscience and a straight face, that actually what we're doing is consistently moving towards a 1.5-degree warmth" Temperature rises beyond that are considered unsustainable, but some are predicting a hike of 3 degrees in the next 50 years.