CORAOPOLIS, Pa. — President Donald Trump touted his tax plan as boosting Americans' paychecks and praised Republican congressional candidate Rick Saccone Thursday during a speech at a manufacturing company outside of Pittsburgh.
Calling Saccone a "spectacular man," the president followed up an earlier tweet giving his "total support" to the state representative.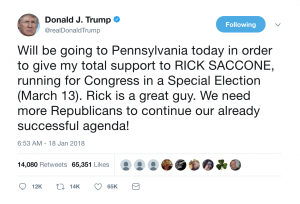 Saccone, who once called himself "Trump before Trump was Trump," is facing off against Democrat Conor Lamb in the March 13 special election for Pennsylvania's 18th district; the seat is open after former Rep. Tim Murphy resigned following allegations that he asked his mistress to have an abortion despite his strong anti-abortion stance.
The district went for Trump in 2016 by over 17 points, but Republicans are pulling out all the stops to prevent a surprise win in one of the the last special elections before the 2018 midterms.
Speaking at H&K Equipment, the president said his tax plan is great for the economy and that it should translate into electoral wins for Republican candidates.
"It's the economy, stupid! Did you ever hear that one?" Trump said. "Millions of American workers will be seeing the signs of America's comeback in their paychecks in February."
Demonstrations both for and against the president took place across the street from the plant during the speech. Tyler Gieleta, a 17-year-old Trump supporter from the Pittsburgh area, said Trump's endorsement of Saccone is enough for him.
To be honest, I don't really know much about it," Gieleta said. "But if Trump's supporting him, we're just going to have to go for it."
Anti-Trump demonstrator Stacey Vernallis of Pittsburgh had a different opinion.
"He's kind of a pathetic political Republican junkie who has no emergent skills," Vernallis said. "He doesn't have a track record of good government. He's been in this Pennsylvania legislature and he doesn't offer any new positive agenda."
Vernallis is also not a fan of the president's tax plan.
"The tax scam, as my sign points out – I mean it's going to be paid for by the middle class and benefits the 1 percent," Vernallis said. "I'm old enough to remember the Reagan years and the promises of trickle-down economics in [the] 1980s. And I can tell you that it didn't benefit the middle class."
Les Neilly, owner of Neilly Canvas Goods in Pittsburgh, attended Trump's speech and thinks the tax plan is good for the country.
"I think what really stuck out is the magnitude of the tax cuts," Neilly said. "Many corporations have jumped on board in giving their employees the benefit of what the company has received as far as reductions."
A Year In Review: Here's what these Pennsylvanians are saying about Trump's first year in office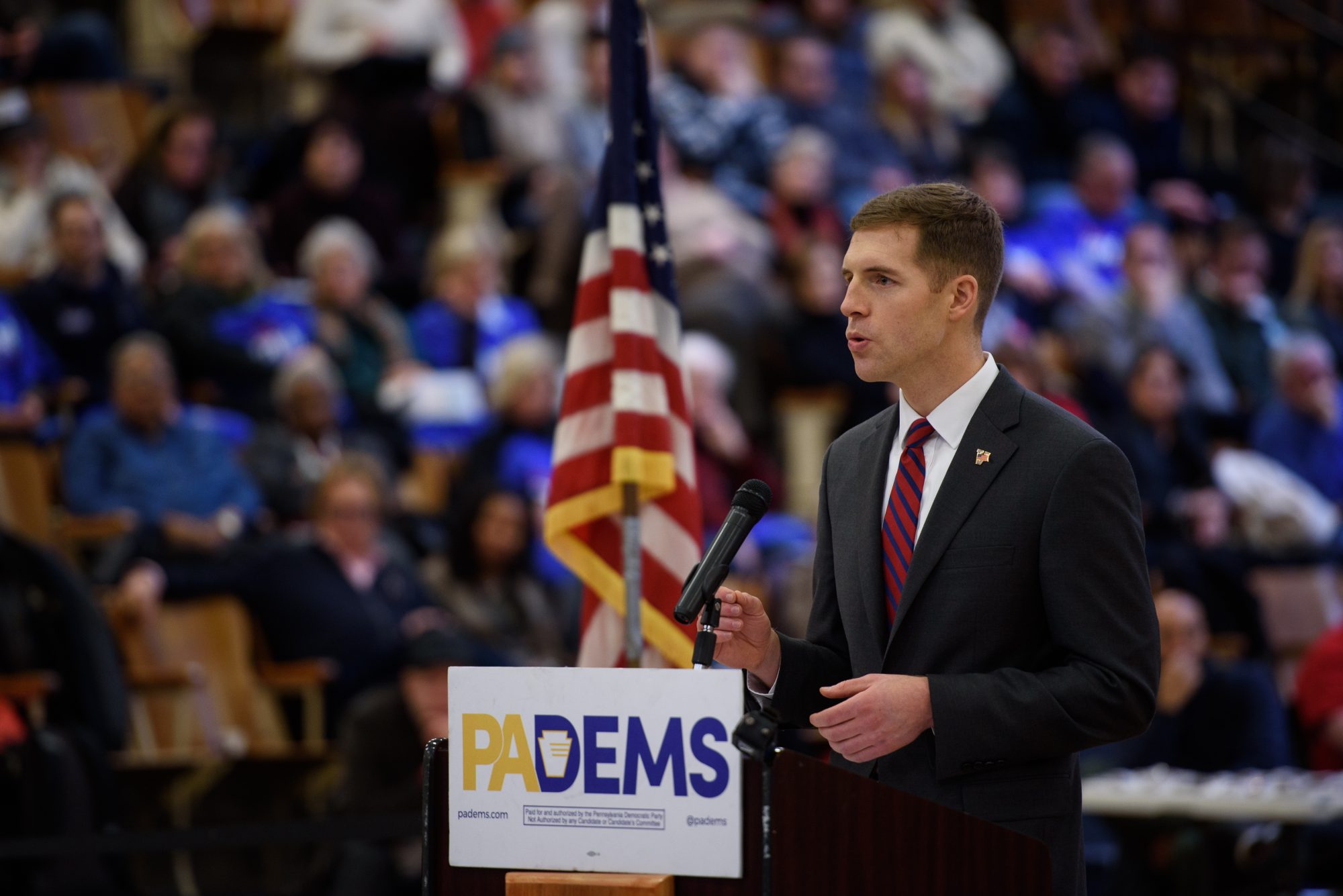 Conor Lamb
Democratic nominee
Conor Lamb is the Democratic nominee in the special election to represent Pennsylvania's 18th congressional district, which includes the southwestern corner of the state. A Marine and a former federal prosecutor, Lamb, 33, has never run for office but he comes from a prominent political family: His grandfather, Thomas Lamb, was the Democratic majority leader of the state Senate in the 1970s, and his uncle, Michael Lamb, is the city controller for Pittsburgh. Some of Lamb's campaign platform points include fighting the heroin crisis, creating more jobs, ensuring affordable health care, protecting Medicare and Social Security and reforming the student loan system.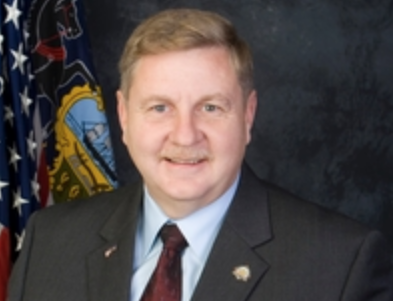 Rick Saccone
Republican Nominee
Rick Saccone is the Republican nominee in the special election to represent Pennsylvania's 18th Congressional district. He is currently serving his fourth term in the Pennsylvania State House, and teaches political science at St. Vincent's College, a small Catholic college outside Pittsburgh. Legislatively, Saccone has focused on veterans' affairs and gun rights, and maintains a hard-on-crime stance. Most notably, Saccone helped pass the Castle Doctrine in Pennsylvania, which allows homeowners to use deadly force to defend themselves against intruders. Saccone spent 20 years in the US Air Force, and boasts a PhD in International Affairs and graduate degrees in National Security and Public Administration. During George W. Bush's administration, he went on a diplomatic mission to North Korea.