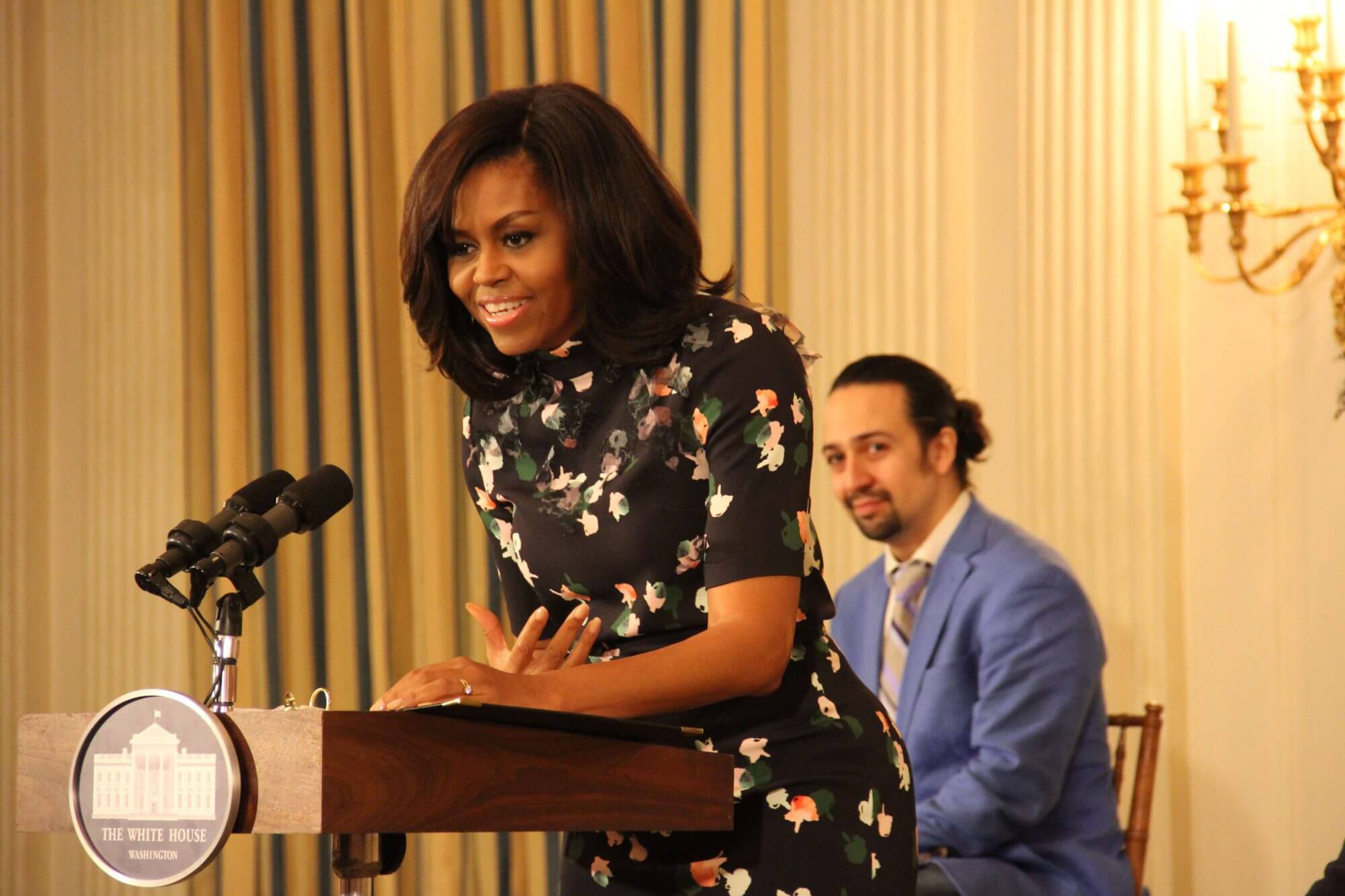 WASHINGTON– Thousands of New York City public school students are about to get their hands on what first lady Michelle Obama joked Monday is "the hardest ticket to get on the planet."
First lady Michelle Obama welcomed the cast from the hit Broadway musical "Hamilton" to the White House to recognize their work in promoting history and the arts to American students.
Title I schools in New York will be the first to participate in an education initiative, launched by the musical's producers with the help of the Rockefeller Foundation, to expose students to the theater and broaden their knowledge of American history.
"Hamilton" reduced its ticket price to $70 for 20,000 New York City public school students: then the Rockefeller Foundation is providing $1.5 million to reduce the actual cost to $10 per ticket.
The first exclusively student matinee will be on April 13, according to the New York City Department of Education.
Lin-Manuel Miranda's musical marries hip-hop with history, drawing inspiration from when the star and author of the play was growing up in New York City in the '90s.
"In terms of the influences it's everything I love," Miranda said at the White House. "From Shakespeare to the Bible to podcasts I listen to, to Biggie. There's a lot of Biggie in the score."
The musical follows the life of Alexander Hamilton, one of the founding fathers and first U.S. treasury secretary, and brings hip-hop, R&B and pop to the stage.
"It was simply, as I tell everybody, the best piece of art in any form that I have ever seen in my life," said Obama, admitting she's seen the show twice. "I made my husband and my children see it."
The musical has been a sold-out hit since its 2015 debut– the only way to get in is buying tickets through a reseller or using a lottery service run by the musical's website.
The production also partnered with the Gilder Lehrman Institute of American History, headquartered in New York, to establish a "Hamilton"-based curriculum for students. The Institute worked with the New York City Department of Education to create an online "Hamilton" portal as well as printed classroom materials that incorporate creative expression with history lessons.
Coming to Washington is full circle for Miranda He performed "The Hamilton Mixtape" for the president and the first lady during the White House Poetry Jam in 2009. That song was later renamed "Alexander Hamilton" and became the opening song of the Broadway show.