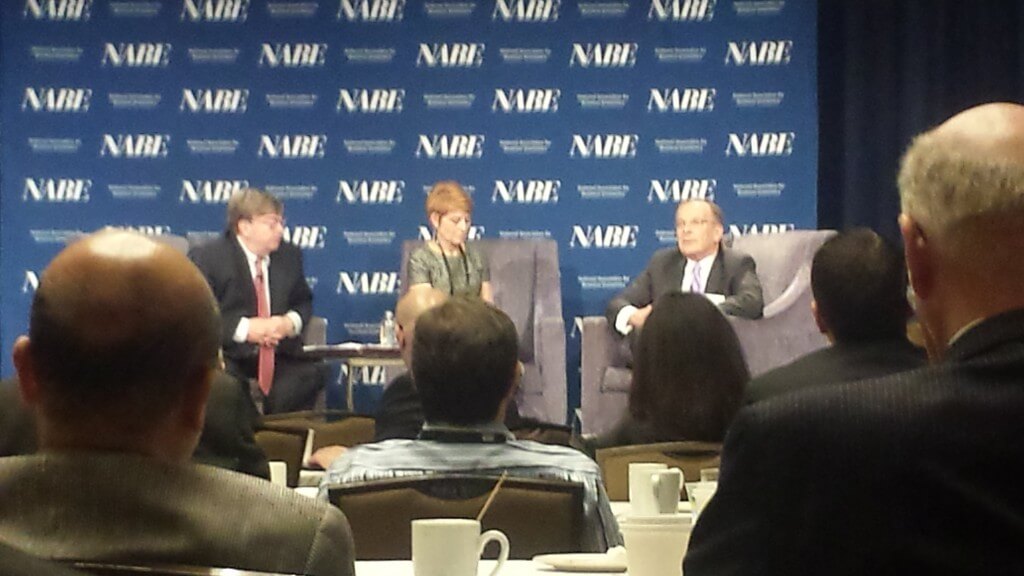 WASHINGTON — Political analyst Charlie Cook said Tuesday he's one of the last pundits to think New York mogul Donald Trump will not get the Republican nomination.
"The Republican Party is quite screwed up," Cook said, "but I don't think they're that screwed up."
When it comes to the General Election in November, he predicted, American voters will be picking between Sen. Ted Cruz, R-Texas, and former Secretary of State Hillary Clinton.
"There're not enough chai latte-drinking, Birkenstock-wearing people in the Democratic Party to nominate Bernie Sanders," Cook said.
Cook is the editor and publisher of The Cook Political Report, a well-respected source of political analysis in Washington, as well as an analyst for National Journal magazine. He is seen as one of the nation's top non-partisan authorities on U.S. politics and elections.
Cook spoke with Greg Valliere, the chief strategist at Horizon Investments and an expert in the economic impact of politics who has been featured on CNBC and Fox Business News, among other outlets. The two gave their views and analyses of the 2016 campaign as part of the National Association for Business Economics conference.
Cook said If he is right about the General Election – one lacking a Trump on the ballot —  it isn't clear to him whether Cruz or Clinton would prevail.
"Would I give her the advantage?" Cook said. "Yeah, but it'd be a pretty competitive race."
One thing that could keep Clinton from the nomination, he said, would be if she were indicted by the FBI in the controversy over her private emails while serving as secretary of state.  But Cook doesn't expect that to happen — and even if it does, the Democrats likely have a backup plan.
"If she is indicted, the Democrats will look for a red box that says, 'in case of emergency, break glass,'" Cook said. "And in that box is Joe Biden's phone number."
While Valliere didn't agree outright with Cook's predictions, he said voters don't like uncertainty, and there's "an unusual amount of uncertainty" about Trump.
Trump has "virtually promised a trade war with China" and a troubling magnitude of tax cuts and spending proposals that would make a financial future during his presidency uncertain, according to Valliere.
But he said Cruz also has issues.
"His inability to get along with members of Congress is really quite extraordinary," Valliere said of the Texas conservative.
He said Clinton too might have trouble getting anything done on Capitol Hill.
"I would think that if she did win, her agenda could be thwarted just like Bill Clinton's agenda was thwarted," Valliere said.
Even so, Valliere said he thinks Hillary Clinton could make a lot of changes by following President Barack Obama's example in using executive actions.
As for the Republicans, Cook said the party's "establishment has no use for Donald Trump."
In recent primaries and caucuses, Cook said Trump's support has dropped off. He expects that trend to continue.
"He set out to alienate every single person in the Washington establishment, Republican or Democrat. And let me tell you, he did a hell of a job."