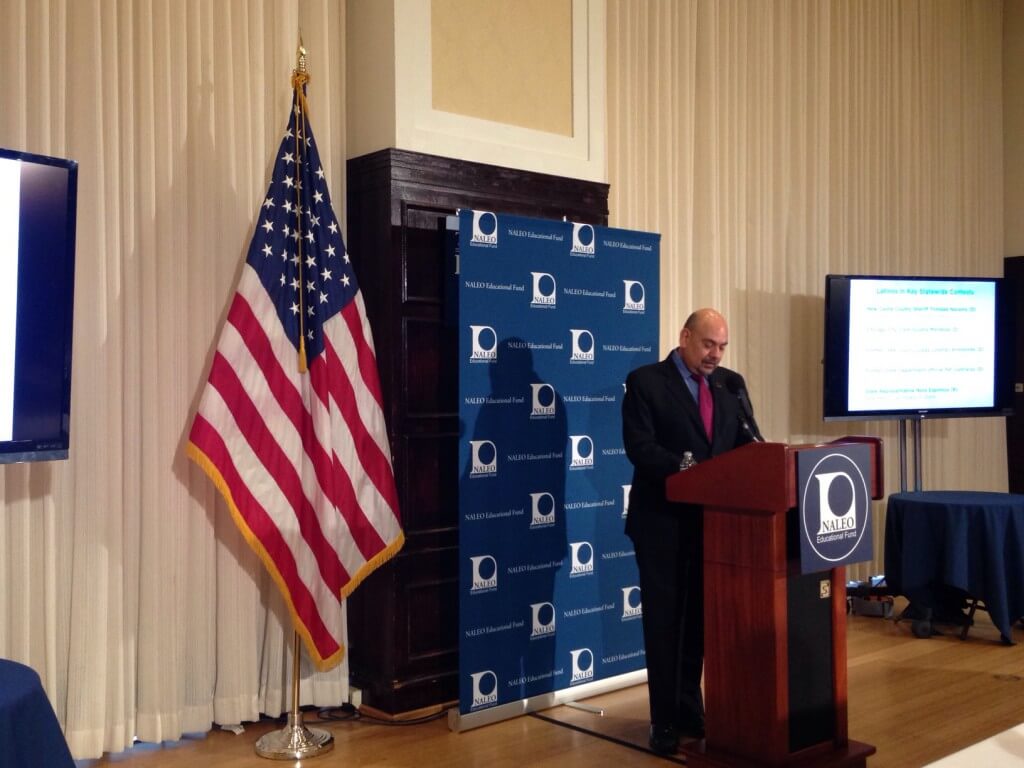 WASHINGTON — More than 13.1 million Latinos may cast votes in the primary and general elections this year, a record high that could be the difference in swing states such as Colorado, Nevada and Texas, according to a projection by the National Association for Latino Elected and Appointed Officials Educational Fund.
"The last time there was an open White House, there were 9.7 million Latinos who voted," Fund Executive Director Arturo Vargas said Tuesday, referring to the 2008 contest between Barack Obama and John McCain.
Four years ago, 11.2 million Latinos voted – as Obama won a second term against Republican Mitt Romney.
While the 2012 turnout was another record high for Latinos, it was still a slightly smaller percentage – 48 percent — of eligible Hispanic voters than in 2008, when 50 percent of eligible Hispanics voted.  Much of the increase in number of Hispanic voters is made up of millennials, who are expected to be nearly half of eligible Hispanic voters in 2016, according to the fund.
"You can't take the Latino vote for granted," he said. "You can't assume it's in your back pocket. You have to campaign for the Latino vote."
The presidential candidates who make it to the November ballot will influence Latino turnout, Vargas said.
In 2012, 71% of Latino voters supported Obama, a decisively Democratic swing, according to a Pew Research Center study. Latinos on the presidential ticket, either as a presidential or vice presidential candidate, could sway the demographic. But name recognition isn't everything, Vargas said.
"Latinos are actually a very savvy, sophisticated electorate," he said. "They follow candidates and campaigns. They look at what a candidate's saying and not just the last name or their political party."
In Nevada, where Hillary Clinton won the Democratic primary on Saturday and Republicans are battling in Tuesday night's primary, Latino voters have influenced past elections. In 2008 and 2012, Hispanic voters helped Obama take the state's six electoral votes.
The fund study estimated a 23.6 percent increase in the Latino vote in Nevada in 2016, meaning Latino voters would make up 4.4 percent more of all voters.
The fund's projections are based on the past performance of Hispanics and will be retooled after July to reflect more data from primary results, Vargas said.